UPDATE: From 14 June 2023, Tesco Clubcard points will be worth up to x2 in value.
—
UPDATE: From 11 June 2018, you will no longer be able to get 4x the value of Clubcard points. Check out the full details of the changes to Clubcard points here.
The summer holidays can be expensive, but with Tesco Clubcard vouchers being worth 4x their normal value when used towards one of the many Tesco Clubcard Partners, days out just became that little bit cheaper.
Days out with the family are what the summer holidays are all about but when you start to add up costs such as travel, tickets, and food; it's enough to make you stay indoors.
Tesco realise this so they've partnered up with over 180 family attractions and hundreds of restaurants to enable you to use your Tesco Clubcard Vouchers against them for 4x their value.
In simple terms this means for every £2.50 worth of Tesco Clubcard Vouchers you have, you can exchange them for £10 with a Tesco Clubcard Partner.
How to save on family days out
Whether it's city sightseeing, a trip to a theme park, or even a family meal out; Tesco Clubcard Partners has it covered. All you need to do is enter your town or postcode over on their site to find an attraction or restaurant near you.
Once you've decided where you want to go, getting your vouchers is easy:
Simply select the amount of Clubcard vouchers to exchange remembering £2.50 of vouchers = £10.00.
Log in to your Tesco Clubcard account and proceed to checkout.
Your vouchers will then either be emailed to you or send in the post.
£10 BONUS OFFER: Earn easy cash by watching videos, playing games, and entering surveys.

Get a £10 sign up bonus when you join today.

Join Swagbucks here >>
What Partners can I spend my Clubcard point on?
A full list of the partners you can cash in against can be found under each category here.
Remember that for each partner, you can get up to FOUR times the voucher value back!
You can choose to exchange your Tesco Partner points for a wide range of offers. These include fun (days out, experience days), eating out at restaurant or pubs, travel including airlines, holidays and hotel breaks, things for the home and garden and lifestyle options including health & beauty, gifts and magazine subscriptions and memberships.
Different partners offer different benefits. Make the most of the 4 times the voucher offer by using them to get days out and the most overall value for what you need.
Tesco Clubcard Partners: Fun, days out and restaurants
You are going to make the most return on the value of your Clubcard vouchers if you exchange them for most of the days out and restaurant tokens.
Days out and attractions
There is a massive list of fun and days out vouchers which offer 4 times the face value.
The attractions are based all over the country (and are far too many to list out!) The best way to find something local to you is to use the post code search bar on the Tesco Partners site.
You can choose from days out that will keep the whole family entertained including: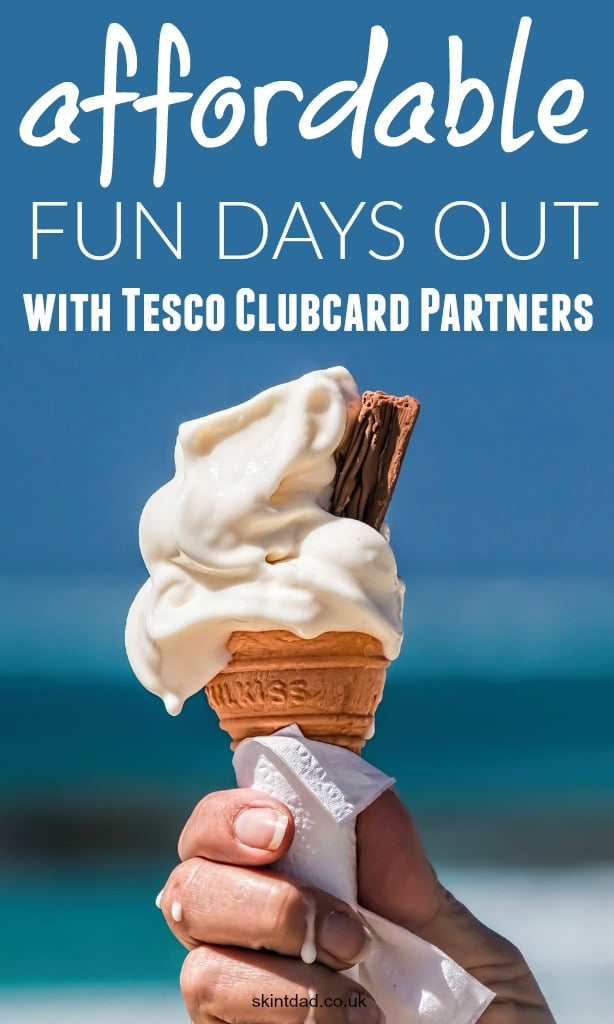 Castles, palaces and gardens
This includes places like Hever Castle, Kensignton Palace and Shakespeare's House & Gardens.
Family fun
There is a big range of fun things to do with the kids including Funky Monkeys Soft Play Cafes which are at multiple location, Knockhatch Adventure Park in Halisham, Dinosaur Adventure in Norwich and Eureka! in Halifax.
Museums and Learning
With a wide range of things to find out about, swap your Clubcard vouchers for tokens to the likes of Royal Marines Museum in Southsea, the Glasgow Science Centre or Dinosaur Isle on the Isle of Wight.
Sightseeing
See a bit more of where you're going while finding out some of the history, plus get 4x the value on tokens with many days out in London including Tower Bridge Experience in London, the Tower of London, City Cruises or go to see the Changing of the Guard Walk. If you aren't planning a trip to the capital, then there are plenty of sightseeing days out nationally too.
Theme parks
A theme park is always on my kids' list of things to do! You can swap your Clubcard vouchers for tokens to places like the Great Yarmouth Pleasure Beach or Adventure Island in Southend-On-Sea.
Wildlife
If animals and nature are more your thing then there are plenty of zoos and aquariums to take advantage of, including Howletts Wild Animal Park and London Zoo.
Be sure to check the whole list as there are over 180 attractions and hundreds of restaurants to choose from!
National restaurants who partner with Tesco
With these restaurants you are able to swap £2.50 in Clubcard vouchers for £10 worth of Clubcard tokens:
ASK Italian
Bella Italia
Caesars
Cafe Rouge
Chimichanga
La Tasca
PizzaExpress
Prezzo
Spaghetti House Restaurants
Zizzi
Plus a whole host of local restaurants as well.
Oh no! We have to change plans!
Whether you no longer want to go on the day out you booked, or the other half has had second thoughts, or the kids or extended family have thrown a wobbly, there is no need to worry!
Even after ordering partner voucher you are not tied to that particular attraction.
If you need to change your plans you can use your Days Out tokens at any of the 180+ attractions. When you place your order, Tesco will send you a list of all the attractions you can visit with your tokens (if you want a sneak peak check all the days out here).
When your plans are in place (even if it's two minutes before you walk out the door), just turn up, hand over your tokens and you'll get your discount. It really is that simple – and pain free!
If you have exchanged your Clubcard point for tokens to a restaurant then they they will only be accepted at that restaurant. You need to make sure to print your tokens and take them along on the day.
So what are you waiting for? Head over to the Tesco Clubcard Partners page now and start planning your next big adventure with the whole family, at a fraction of the cost!
Written in collaboration with Tesco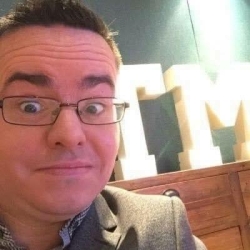 Latest posts by Ricky Willis
(see all)