Tesco Delivery Saver is a subscription based delivery service which enables you to reduce the cost of your supermarket delivery and make big savings over the month.
As a busy family with not much spare time, being able to order our food shop online at Tesco and choose a specific delivery slot is a godsend for us.
Even better, the big supermarket chains now offer delivery saver plans which allow you to cut the cost of your supermarket home deliveries and run regular promotions which will save you even more money!
Tesco Delivery Saver
If you place a £40+ online food order at Tesco more than once per month then you need to sign up to Tesco Delivery Saver.
Not only will you get unlimited free deliveries each month, but you will also be able to take advantage of priority access to Christmas delivery slots, free Click+Collect, and collect Clubcard points on your food shop.
Tesco Delivery Saver FREE trial – on hold
Tesco offered a one month free trial for Delivery Saver, but it was withdrawn on 18 March 2020 due to high demand.
We will update again as soon as you can start using the free trial.
Although you cannot get a free trial, the Delivery Saver plan is still a decent deal, so is worth looking into if you plan to shop online with Tesco.
————
Tesco is currently offering new customers who haven't used the service a one month's FREE trial. This means that you can sign up and receive all the benefits of a fully paid plan without spending a penny.
When you sign up for the trial you will need to provide payment details. Tesco does this so if you want to carry on with the paid plan after the month is up, you can do so without any interruption.
If you want to change plans or cancel your membership you can do so with ease by visiting the "My Plan page". Even better, if you cancel Tesco Delivery Saver, you'll still get the full month of free Delivery Saver.
How much can you save?
It really depends on how many times you place an order and what you would usually pay for delivery. To give you a rough idea, if we ordered once a week from Tesco and want a Saturday delivery it would cost us around £20 per month.
If we were signed up to the Tesco Delivery Saver 12 month anytime plan we would only pay £5 per month, still be able to have a Saturday delivery and save £15 every month. Over the course of a year that's a £180 saving which for us is almost enough to cover another months' food shop!
As you can see from the graphic below there are a few different Tesco Delivery Saver plans to choose from. Whether you're happy to have your shopping delivered midweek or at the weekend; there is a plan to suit all situations.

How do you sign up?
Just head over to the Tesco home page, select the delivery plan that suits your lifestyle best, then click to buy.
As soon as you're signed up you can start placing orders without paying any extra delivery charges as long as the order is over £40 (£25 for Click+Collect).
Priority access to Christmas delivery slots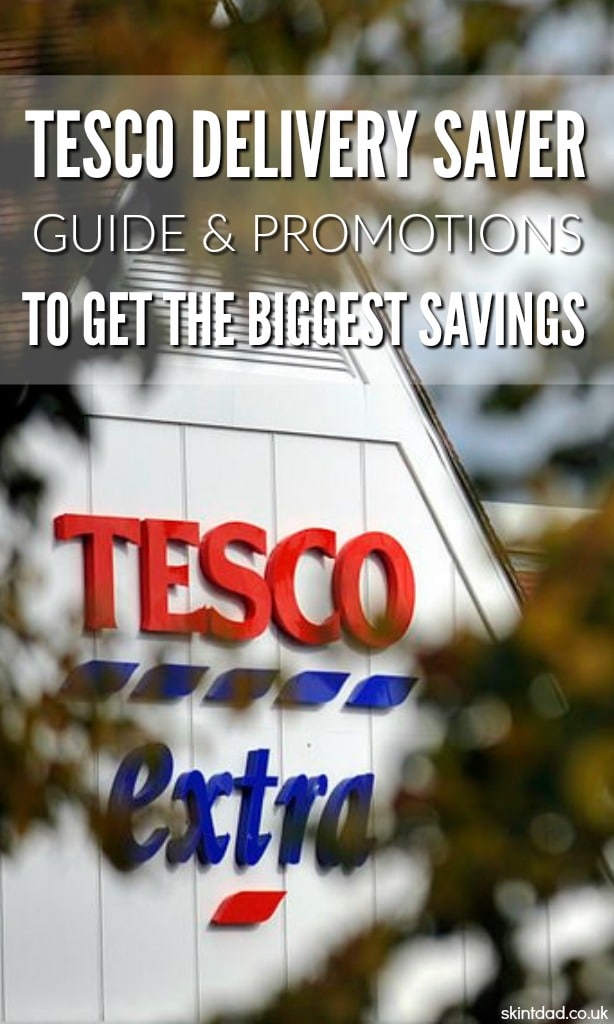 By signing up to a Tesco Delivery Saver plan you will also receive exclusive benefits such as priority access to a Christmas delivery slot!
Now if you've ever ordered your Christmas food shop online to be delivered then you know how hard it is to grab the slot you want!
How it works is Tesco will email you when the Christmas slots open before being released to the general public. You still might not be guaranteed to get the delivery slot you want but you have a much better chance than if you weren't on the Delivery Saver plan.
Can I use Tesco Clubcard vouchers?
You can exchange Clubcard vouchers for a Delivery Saver coupon. What's more, you'll get a £1.50 Delivery Saver coupon back for every 50p in vouchers you exchange.
Looking for other supermarket printable coupons UK and vouchers?
These need to be redeemed against the initial cost of a Tesco Delivery Saver plan and you can use as many coupons as you like. Remember they are valid for 6 months at a time, but you can use them to pay fr the whole or part of your plan and pay any extra with cash.
If you're anything like me and save your Clubcard vouchers up, you may be in a position to redeem and not pay for delivery at all! Bonus :-)
Delivery Saver Guarantee
Last but certainly not least, I want to mention the Tesco Delivery Saver Guarantee.
Tesco has made a promise that you will never be short-changed with Delivery Saver. This means that once your plan comes to the end, Tesco will calculate exactly how much you've saved over the lifetime of your membership.
They will compare the costs between the Delivery Saver plan and what it would have cost you if you had paid the normal delivery charges.
If it works out that you would have actually paid less by not being on the Delivery Saver scheme, they will give you an eCoupon for the difference! Talk about a win-win!!
::
So there you have it. If you shop online at Tesco I recommend you definitely sign up to a Delivery Saver plan. With the member benefits, the money you will save and the Delivery Saver Guarantee you really have nothing to lose!
Happy shopping!
Read next: Find out the cheapest online supermarket
:: Come and join thousands of other savvy shoppers in the Reduce Your Supermarket Spend Facebook community to find out tips and tricks to save money on your food shop.
Enjoy this post? Why not also sign up to receive our newsletter.
We send out all the best money saving news and tips from the site and as an added
bonus you'll get an exclusive £16 cashback from Quidco (new members only)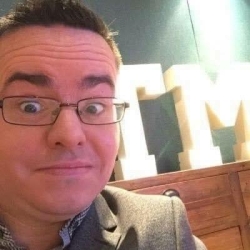 Latest posts by Ricky Willis
(see all)