Supermarket vouchers and printable coupons can and will knock money off your shop and get you free food. Here's where to find them in the UK.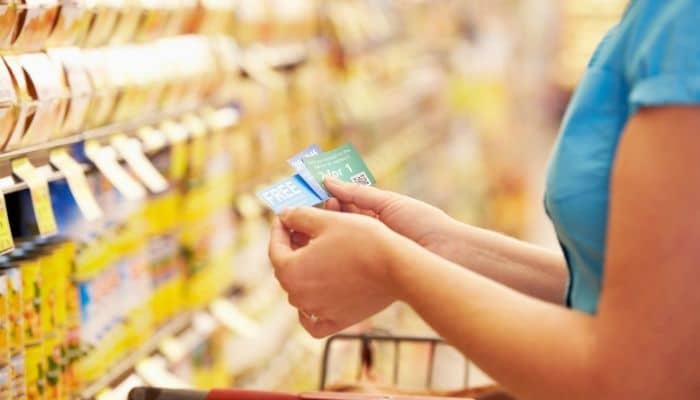 £10 BONUS OFFER: Earn easy cash by watching videos, playing games, and entering surveys.

Get a £10 sign up bonus when you join today.

Join Swagbucks here >>
Reducing the cost of your supermarket spend can be easy enough using meal planning, shopping for own-branded goods, cooking from scratch, and bulk cooking/freezing.
In fact, it's this routine (as well as a few other things…) that we managed to cut our food shop bill in half a few years back.
While I've confessed to not being a super-fan of extreme couponing in the past (as you can make savings just as easily in other ways), I will certainly NEVER turn down a coupon and will actively use them.
What kind of coupons are there?
Supermarket coupons and vouchers come in different formats.
The most common used to be paper printable coupons which get scanned at the till and retained by the cashier (although some of them do have multiple uses). Coupons will either be pre-printed or you'll need to print them out yourself.
While you can still get them in paper form, money off vouchers for supermarkets and food via mobile apps is becoming a lot more popular.
You can also get coupons online which you can use for online stores, as well as using vouchers and offers from different smartphone apps.
Lastly, although not exactly coupons, you can also sign up for company newsletters to access a load of birthday freebies which will see you receive vouchers and money off offers.
Can I coupon in the UK?
It's a whole lot of YES – you can effectively save money on your shop using food coupons.
However, don't get your hopes up that you'll be able to save as much as the extreme couponers you see in America.
Where can I find supermarket vouchers?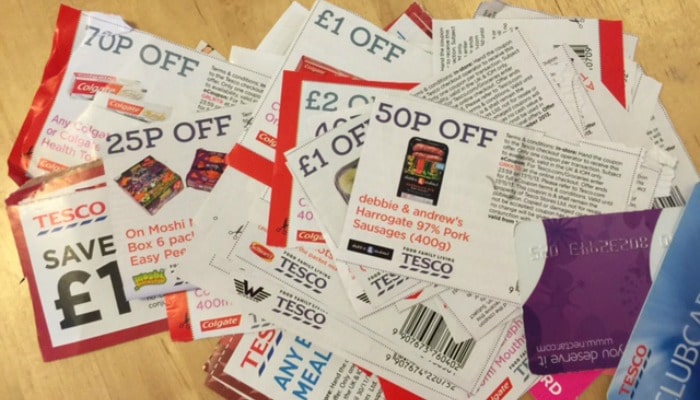 Thing is, collecting coupons in the first place is the hardest part. Hunting them down can be troublesome if you don't know where to look.
There's no need to worry though as we've put together the best places to hunt out supermarket coupons to start making savings in the supermarket.
Whether you want to be an extreme couponer or not, using a coupon here and there will surely see you reduce your supermarket spend.
Free printable coupons UK
£1 off Bodyform Extra Protection Daily Liners
Like and interact with Bodyform on Facebook or Instagram, and a promotional post will appear in your feed after a few hours. Click on the promotional social post, enter your full name, email address and full postal address details.
You'll be sent 1 x coupon for £1 off Bodyform Extra Protection Daily Liners (Regular, Long or Extra Long)
FREE Flora Plant B+tter (1 product available)
Shop online at Sainsbury's and add Flora Plant B+tter Salted Vegan Alternative to Butter 250g to your basket. Enter the code FLORAPLANT at the checkout to get your freebie.
This is valid for deliveries before 24 January 2023.
FREE tails.com 2kg Sensitive advanced nutrition (2 products available)
When shopping with Sainsbury's online, add any tails.com Inner Vitality Sensitive Dog Food 2kg to your basket. Add the discount code SENSITIVE and the price will reduce to zero, making the product free.
This will work on deliveries before 24 January 2023.
Pampers Squad coupons
Join Pampers Squad to get coupons for nappies. Plus, they invite members to test nappies for free.
Lidl supermarket coupons
There are two ways to get money off with Lidl.
Download the Lidl Plus app, and you get access to money off coupons each week. You need to activate the coupons before you reach the checkout.
If you have a new store opening near you, you get access to the Lidl Welcome Card with coupons for money off food.
Farmfoods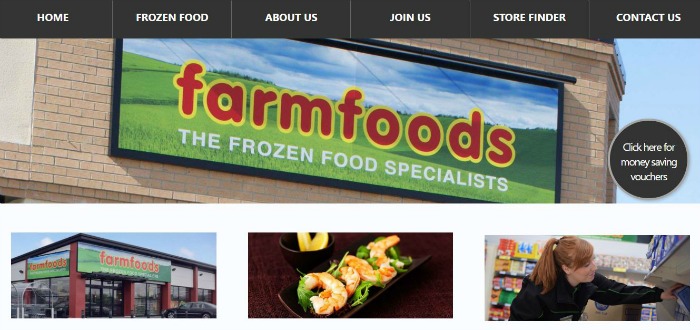 If you're a Farmfoods fan, then you better be getting a discount on each shop.
Rather than having coupons for individual items, you are able to print off and use vouchers to get £2.50 off a £25 spend or £5 off a £50 spend.
Here's more info on Farmfoods vouchers and their offers.
Need a cheap printer or ink? Check out these deals
Co-op
Using the Co-op app, you can access money off coupons to use directly in store.
The free coupons are changed each week and are on things like fruit, veg, dairy, and bakery products.
Smartphone apps
Own a smartphone? Are you using it to save money or just play games and send the occasional text?
There are LOADS of apps out there designed to help you save money!
Shopmium
Download the Shopmium app for free. Use the code KMMMFMAT when you sign up and you'll get a coupon for a free tube of Pringles after cashback.
As an added bonus, you'll get a free box of Celebrations chocolate worth £3 as a birthday treat.
CheckoutSmart
When it comes to saving on food, you can download apps like CheckoutSmart and earn cashback on items you're bought. You can also use this at the same time as using a coupon, so you could be seeing double savings.
Mobile phone providers
Then you have apps like o2 Priority Moments, which give away a fair few freebies. Not all supermarket based, but who'll turn down a freebie?! You can even get a free SIM card from them too.
Vodaphone VeryMe also offers freebies on food.
Related post: Money Making Apps to earn you easy cash | Best Paid Surveys UK
Sainsbury's money off vouchers
If you shop online with Sainsbury's, you can get access to ecoupons to save money on your shop.
Here's more information about Sainsbury's freebies.
Supermarket magazines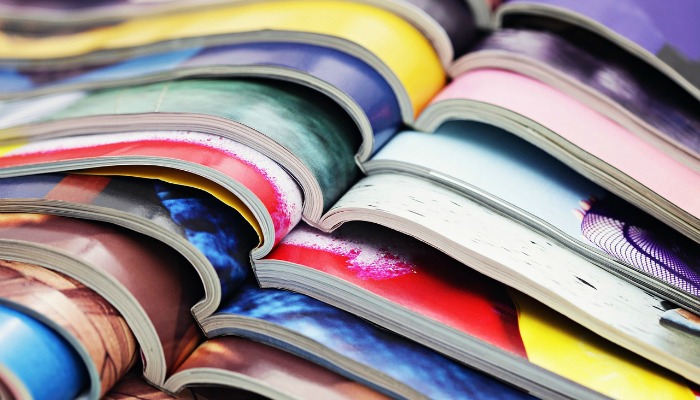 Head to the store and pick up their free magazine once you've finished your shop (or head there just for it!)
As well as getting tips on yummy recipes etc they also often add coupons you can clip out to make a saving.
You are also able to read online versions of the magazines, but they will usually only accept printed copies.
National press
From time to time, the national dailies have supermarket coupons you can take to make a decent saving on your shop.
Lidl often has a £5 off a £40 spend and Morrisons have run £5 off fruit and veg in the past.
These offers are popular so the papers sell out!
You may not be a fan of the paper but spending 40p to get £5 off is a decent investment.
Direct from brands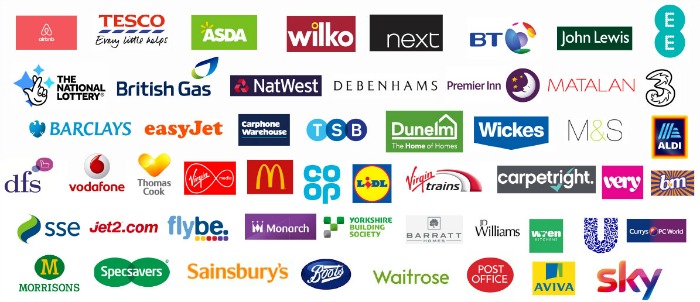 Write to companies and tell them you love their products (don't complain unless it's real) and you may find you get sent a voucher. Try to find email addresses, so you don't spend a small fortune on stamps, though!
Also, remember that some brands are owned by the same company (look at all the P&G brands above), so don't write to the same company too often, as it will come across as spammy.
As well as writing, you can just get quite a few coupons directly from a brand's website.
Pampers have vouchers for money off nappies most of the time, and John West keep coupons on their site for a while too. Other brands put out coupons for a shorter amount of time. You'll need to have a bit of a Google to find them.
Other places to find vouchers online are sites such as dealsqueen and My voucher codes.
In stores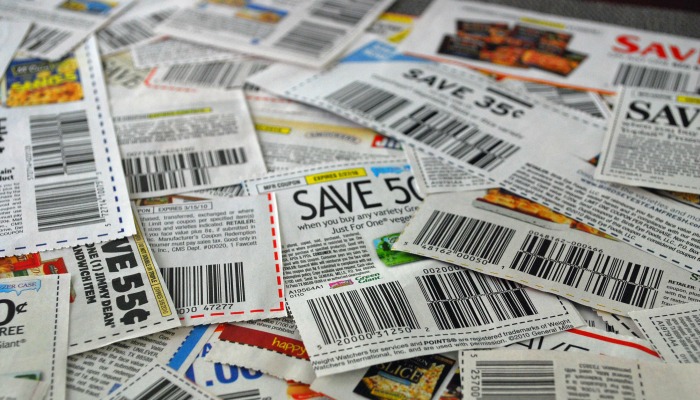 Whether hung off the side of a shelf (keep your eyes peeled as you walk up and down the aisles) or there is someone offering samples (and maybe a coupon), you can find a discount voucher when you least expect it.
They may be for new items that have been launched rather than food that you'd eat all the time, so it could be a gamble to spend money on something you might not enjoy.
On the pack
Usually printed just inside the box (but it tells you from the outside), there is a money off voucher printed on the inside of some products.
Popular offers in the past included pizzas and tea, so keep a lookout while you're walking around the store.
Having a baby?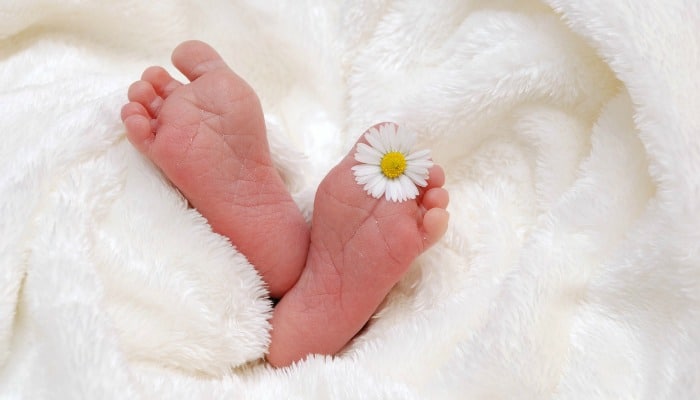 Congratulations! You're going to get discount coupons!
There are all sorts of freebies and supermarket coupons headed your way if you're expecting. Whether it's Emma's Dairy or the Bounty box you'll get while in a hospital you'll get coupons for all sorts of baby-related goods.
Related post: Money-Saving Tips When Having A Baby
Also see: Where to find freebies baby stuff
Loyalty cardholders
There are millions of us up and down the country with a loyalty card (or 10!) in our pockets. If you don't have one then you could be missing out. Whether it's for a supermarket or your favourite High Street clothes shop – reward cardholders are always the first to know about promotions and sales.
On top of collecting points to redeem and make savings at a later date, they often send vouchers for money off food too.
Related post: Next sale dates 2022
Social media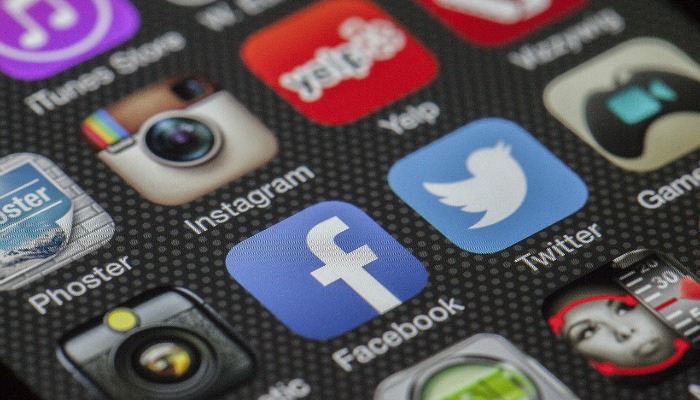 Search out your favourite brands on social media and like their pages on Facebook, Twitter, and Instagram. If they've got a newsletter, then definitely sign up for that as well.
You do this because brands have been known to give special offers to people who are their fans, so you could be missing out.
This is one way we get free perfume samples and aftershave samples too. After interacting with a page on Facebook, a promotional post appears not long after asking if you'd like a sample.
Amazon vouchers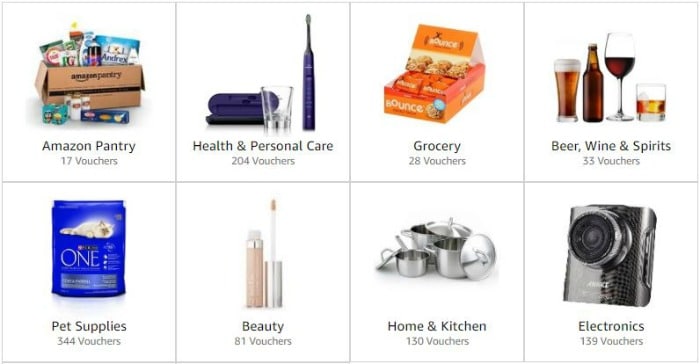 Grocery shopping on Amazon? Yep! That's right! As well as food, you're able to get loads of household products and toiletries. This is where you can see some bigger discounts if you prefer to buy branded.
Discounts and their vouchers can be used for foods, drinks, pet foods, office supplies, beauty, baby and more!
To use the vouchers, you need to select the ones you want to use (they're all listed here) and then the discount will be automatically applied at the checkout.
For extra savings, sign up to their subscribe and save to cut the costs even more – saving 30% on prices!
Tesco Special Promise Vouchers
So you plan out all your shop, look on My Supermarket first to make sure you know which bargains you're after and have the perfect coupon to save even more – winning!
But then you get to Tesco and realise that the item on special offer has all sold out – boo!
No need to worry though. Tesco has a bit of a secret when it comes to items that are no longer in stock. If you ask their customer services, they will issue you with a Special Promise Voucher.
You will be able to go back to the store (even when the item is not on offer) and get it at a lower price.
Price match
Ocado
If they are not cheaper than Tesco.com, they'll email you a voucher for the difference plus 1p! So this is solely a Tesco Price Match but that does mean you'll get Waitrose food for Tesco prices.
Sainsbury's and Morrisons used to do brand matching but both stopped doing them quite a while back now.
Asda Price Guarantee
The Asda Price Guarantee (APG) was scrapped on 3 October 2018.
Tesco Brand Guarantee
Tesco Brand Guarantee was stopped on 16 July 2018. Instead, they now offer the Aldi Price Guarantee.
Save 25 off wine with these supermarket wine offers
Supersavvyme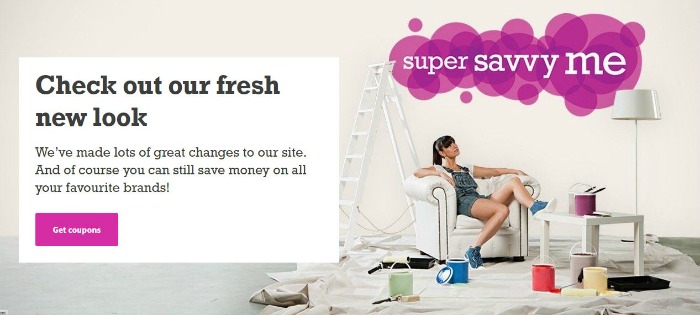 The Super Savvy Me site was created by Procter and Gamble who own loads of different brands. You are able to choose and print loads of vouchers with various money off from the likes of:
Always
Ambi Pure
Ariel
Aussie
Bold
Fairy
Febreeze
Flash
Head and Shoulders
Herbal Essences
Lenor
Olay
Pantene
Swisse
Tampax
Venus
Wella
So if you buy branded items made by any of them, you should be getting your vouchers before you head to the supermarket as you're missing out.
You're able to print out 30 coupons a month and it will only let you print one out of each kind.
You'll need to create an account to get access to the vouchers and they do email (maybe once a week) with a normal type newsletter, however, it does include the odd freebie/sample you can ask to have.
Victoria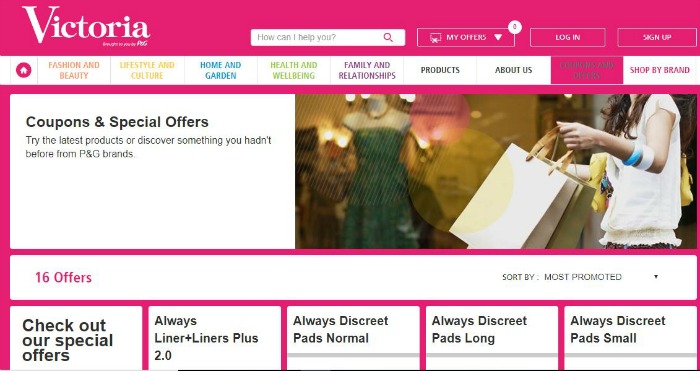 Very similar to SuperSavvyMe, Victoria is also part of P&G so have many of the same brands. Still worth taking a look at and getting an account to access the coupons.
Caring Everyday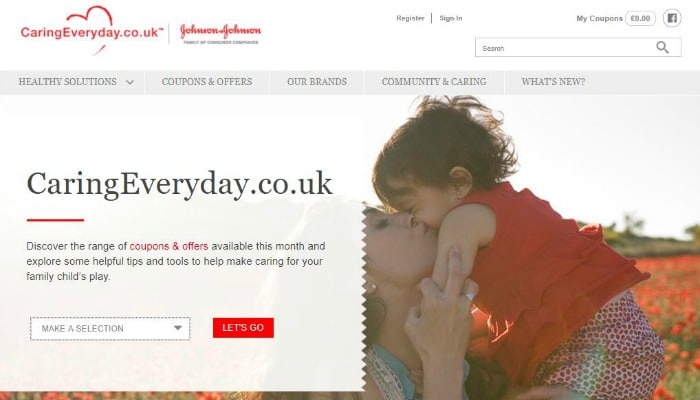 Using the coupons from Caring Everyday, you are able to save up to £25 a month on their goods, which all fall under the Johnson and Johnson brands.
Their coupons include Johnsons Baby, Listerine, Aveeno, Calpol, Clean and Clear, Imodium and Benylin.
You'll need to create an account to access and print the vouchers.
Tesco Orchard
UPDATE: Tesco Orchard closed on 31 March 2017
If you're a Tesco Clubcard member (I mean, who isn't?!) then you are missing out if you're not a member of Tesco Orchard.
By signing up for the Orchard scheme, you are invited to take part in free programmes where they send you a voucher for money off food. Readers have told me that they've got free chicken, fruit, vegetables, flowers, cheese and more! They also reward you with free Clubcard points too.
Related: Join our private Facebook community 'Reduce Your Supermarket Spend' and make even more savings!
::
Have you found vouchers and supermarket coupons in any other way? Please do let me know and I'll add it.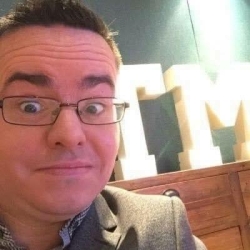 Latest posts by Ricky Willis
(see all)