We've moved home a lot as renters and have really failed a few times. With some planning you can make sure you don't get it really wrong when moving home.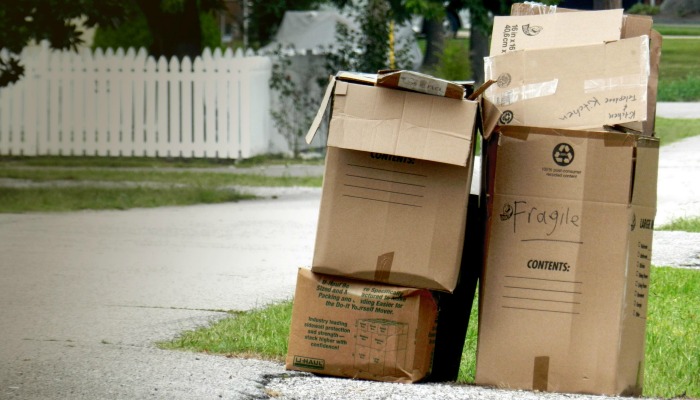 £10 BONUS OFFER: Earn easy cash by watching videos, playing games, and entering surveys.

Get a £10 sign up bonus when you join today.

Join Swagbucks here >>
We've moved house – A LOT!
In the last five years, we have moved six times. To be honest, I think that's quite settled for us. I don't like moving house though. It's a real pain in the lower region of my back!!
It unsettles everyday life, takes ages to sort out, pack up and costs an arm and a leg. Plus, as renters, moving house is a never ending cycle that we'll probably have to do it again at some point in the future.
Now while I think we've got moving down to tea, it doesn't always go right. I have loads of tricks to get moving day off to a flying start and can pack like a pro. For the last few moves, we were able to finish packing in the morning we loaded it onto the van – easy!
However, things didn't always go so smoothly with our moves. While we've never broken anything beyond repair (!), or left anything behind, we have had our fair share of issues.
Cars are to blame!
There was the one time when we were moving back from Southampton to Tunbridge Wells and the car broke down just as we were leaving Hampshire.
Luckily, roadside assistance showed up within 20 minutes and we were back on the road again. 100 miles down the road and our stuff turned up before we did. The removal team had nothing to do as they couldn't get in until we arrived. Having forgotten to have their numbers on my phone we couldn't call them either!
Maybe Southampton isn't a great place for cars as I remember that we broke down just as we moved there too.
With our moving van behind us, and a car full of stuff, as we went up the hill into the centre of the busy city, we stopped at the lights.
When we tried to pull off, the engine made the worst noise you could image (which seemed to echo!) and we didn't go anywhere.
After the smoke cleared and a few choice words were said, my guardian angels must have helped as somehow the car started up again and got us to our new place. However, there was smoke trailing us the whole way there.
Too much stuff
One lesson I learnt very quickly when moving is to measure up before you move in. This was a lesson we learnt the hard way.
We saw the property, agreed a date and that was it. We didn't go back again, and just tried to remember everything about the place from memory. NEVER DO THIS!
The day of the move came, we were all packed and everything went like clockwork.
That was until we arrived at our new flat – which was tiny. It looked much bigger when we looked at it…when there was no furniture in it….!
The guy we asked to help out with the move didn't even know where to start. The living room was half the side of our old one (which use to hold a sofa and four seater dining table). Our new living room could only fit the sofa.
Most of the furniture got in, but some of it had to be left outside. There was no way it could get it inside until some of the boxes were unpacked.
We lived with the dining table on its side for a few days before we admitted defeat and sold it on.
5 top tips for moving home on a budget
Once you've used one of the best UK property websites and found the place you want to call home, here are tips so you can move on a budget.
Plan the rooms
I think everything would have been fine in our move if we had a bit more thought about planning the rooms. I was younger, hadn't moved as much but really got caught out.
Using tools like a room planning app would really help now as you can work out where things will go before you move.
Also, make sure you write on boxes so they are in the right room when it comes to unpacking.
Do as much as you can in a car
Although we don't have a car now (really trying to cut back our budget!) we pleaded nicely, in exchange for tea and biscuits, for our family to help.
A car load or two helped us move some more delicate items and the majority of the kid's stuff.
This meant that we only needed to move the bulky furniture in a van. This saved us time and money as we could hire a smaller van and wouldn't need help from removal people as long.
It also meant that we could unpack over a longer period, making the settling in that much easier.
Get quotes
If you need to pay someone to help out then get some quotes and look at different options before you choose what you're going to do.
One company wanted to charge us over £800 for our last move! After comparing prices and getting recommendations from friends, managed to get moved for less than £200!
Packing in boxes
I have never bought new boxes to pack my stuff and there is no need for anyone else to.
First up, head to the supermarket and see what you can get from there. Low and narrow fruit boxes (the ones that hold oranges or apples are best) are great for carrying books and you can't over fill them.
Put out requests on social media or try Freecycle to ask if anyone has any left over boxes from their own moves. Most people are friendly enough to pass them on for free, provided you pay it forward and do the same.
If you're going to need to pay for boxes, then try on eBay. They have are a huge selection of recycled boxes available for much cheaper than new.
Use alternatives to boxes
While boxes can be good, they are not the be all and end when it comes to moving. Sure they stack nicely in a van but if you can move your belongings in a car, a box can be too bulky.
Forget packing your clothes in a suitcase. Instead, suitcases are perfect for pots and pans from the kitchen. In a cardboard box, you need to be careful not to overfill it as it gets too heavy and the bottom can collapse. In a suitcase though, it's easy to move it around as they come with wheels.
Who cares if black bin liners don't look attractive?! They are easy to fill, there's no way to overfill them and they are just as easy to unpack. Plus, when you're done, you can reuse them.
This post is brought to you by DFS.
Visit their website to find out more about their great range of DFS Sofas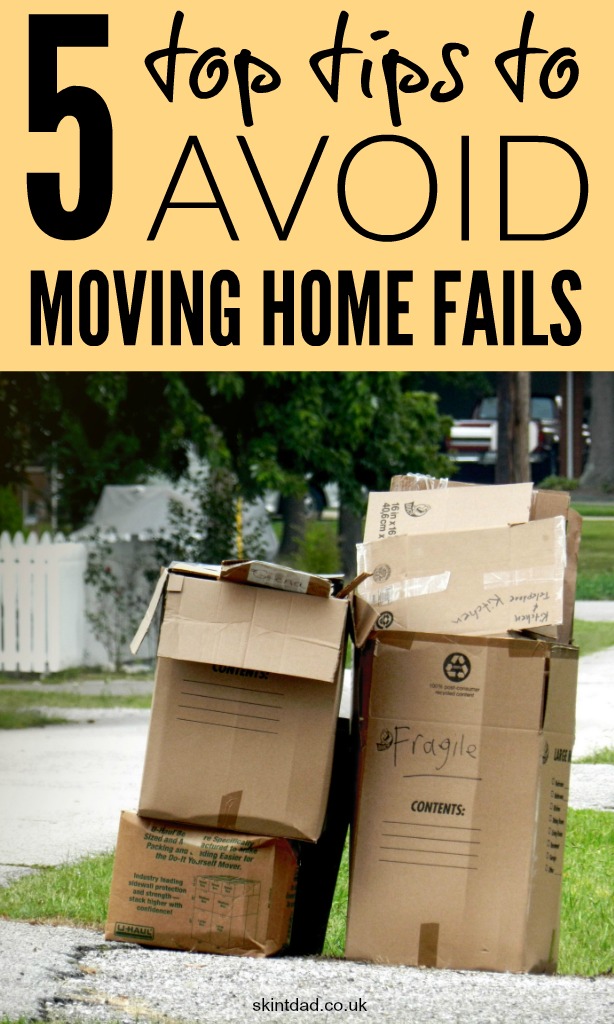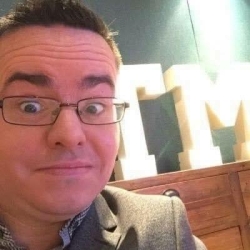 Latest posts by Ricky Willis
(see all)