So I have a question for you.
If you had the opportunity to cut your outgoings by at least 50% and your income stays the same, but it would mean up heaving your family and moving to another part of the U.K. would you do it?
First published on 8 November 2015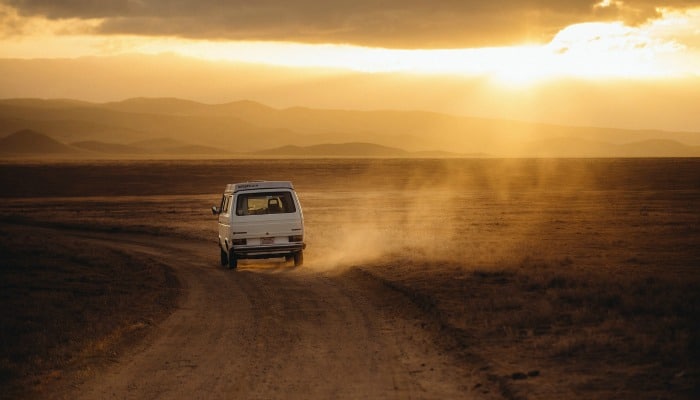 £10 BONUS OFFER: Earn easy cash by watching videos, playing games, and entering surveys.

Get a £10 sign up bonus when you join today.

Join Swagbucks here >>
This is the question we've been asking ourselves over the last couple of weeks and also on Facebook where the responses came in thick and fast.
Instead of just having the conversation between ourselves, and on social media, we've decided to blog about it. I'm going to give you my feelings on the matter and then Skint Mum will give hers.
We wrote our views separately and brought them together in this post.
We want to be united in our decision and after reading them back, I think it's clear that we share similar opinions on some things – it's just the way our minds work that we seemed to have reached different outcomes.
Hopefully after reading both opinions you can add your comments and help us make this life changing decision.
Skint Dad's Point of View
Straight away without thinking about it twice my answer is yes, yes, and yes again. We're currently in a situation where for the last two years we've been trying to clear consumer debt of around £41k. It's not been easy but as of today we have around £18k left until we are debt free. With the way it's going it will probably take us another 18 – 24 months to be completely clear.
On top of clearing this debt we also have to pay the bills. We live in Tunbridge Wells and it's not cheap. Why Tunbridge Wells I hear you ask? Well we were both born here and apart from a few years in Southampton, it's where we've always called home.
Problem is, with Tunbridge Wells being such an affluent area and being just 45 minutes from London Bridge, prices are rising and rising both in the rental and property market and living here is not a financially savvy thing to do; well I think it isn't.
So for me, having the opportunity to move somewhere that our outgoings will be cut in half absolutely makes sense but like everything it isn't as straightforward as that.
First up I said that income would remain the same and perhaps this isn't entirely true. The situation at present is that my work with the site and my freelance writing means that I am location independent. I just need a laptop and internet connection.
Naomi on the other hand works full time in HR so she would have to leave her job and find another one. That said, if we found somewhere cheap enough then my income would easily cover all the bills and Naomi could work on the site full time with me. This would be rapid growth for the business and ultimately more income! That is the ultimate goal.
Next up is our children. Chloe hasn't started proper school yet and because she is so young, I don't think a move would really affect her too much. Daniella is perhaps slightly different. She is in her last year at primary school so would be starting secondary school in September. She does have friends here and I think it would be hard for her to leave them; I do think she would cope though.
My eldest daughter Beth is an entirely different situation. She lives with her mum not too far away from us and I currently get to see her every other weekend, sometimes more. She has just turned 16 so not really a child but I truly don't know how she would feel about us moving? I suppose it all depends where we go!
I think because of her age she will probably fly the nest anyway in a couple of year so it won't be too much of an issue. We'll both see each other regularly anyway and we talk most days as well.
So that's close family but what about extended family? Well my parents both died when I was eighteen but I do have brothers and sisters who live nearby that we see a few times a month.
And although it is nice to have family near, and we are quite close, I still think moving away is the option we should choose. Yes, we would lose that network of people and I would miss them, but we can make close friends, build another network of support. It wouldn't happen overnight but it would happen.
I would miss them as well but it's not like we're immigrating to Australia is it? The joys of social media and FaceTime means they are never more than a few digits away, and we would both visit each other often.
Giving up these things for a better, more financially secure life seems a really simple decision. I know there is all the choices of where would we move to? When would we do it? If Naomi would work or not, what schools would the children go to, but just writing about this makes me excited.
It makes me excited about clearing our debt quickly, building a more secure future, a better quality of life.
I want to start planning today as it really is the best choice for all of us.
Skint Mum's Point of View
I don't have an issue with moving as we've done it before. After being made redundant (when pretty much everyone was back before 2010) we took an opportunity to move away. Daniella hadn't started school and we thought we'd have more opportunities in a city, as opposed to a small town. It would be cheaper to live and there were more jobs for us.
We were right. It didn't take too long until I settled in a job I loved and I did really well at. I was treated well, offered development and found my way to a small promotion. We were making friends and the city had started to feel like home.
Two and a half years after moving, our family grew and we welcome Chloe into our lives. We loved our little family uncontrollably but we could count the amount of family we saw while we were there on one hand. Something was missing.
I didn't have a huge amount of family around when I was younger; it was pretty much just immediate family. On both parent's side, family lived at different ends of the country and even abroad. Visits, get-togethers and drops in were few and far between.
I didn't have a bad childhood – don't get me wrong – but when I had a family of my own, family became very important.
When Chloe was just around six months old, we made the decision and moved back to our home town where we were born. We moved back to be nearer to family, so we could reach out and have support if needed and so the children could they grew up with aunts, uncles, cousins and grandparents around.
We knew we were moving back to somewhere that was more expensive but it was the family that drew us back.
From a work point of view, I am the main bread winner and have a job that is secure (as any can be in today's market place). I may grumble now and then but deep down I do like my job and the work I do. I have recently received a promotion and am taking a qualification which is being supported by my employer.
Working in Human Resources I certainly know that job is not for life but having been there just over three years I still feel that I have a lot to do and accomplish. I don't want to leave my job and risk not being able to find another employer who will be flexible and understanding when I ask for random days off when Skint Dad has an event.
Tunbridge Wells was where I was born. I feel at home here. I feel comfortable here. On the other hand, the lovely surrounding come at a price and we struggle to keep up with the over inflated private rental market vs the amount of money a job can bring home.
I understand that we would cut rent in half and income from one end of the country to the other doesn't change too much. We would be far better off, could be clear of our debt in next to no time and have a clear chance of actually buying a house.
If we did ever get a chance to buy a house in our home town it would probably be a small miracle. House prices for a three bed start at around £250,000 but you don't get a lot. We would be stuck there, probably not being able to afford to move again, and realistically it would take us years to save up anywhere near the deposit we'd need so by that time the house prices would have risen more!
Property prices elsewhere are much more attractive. Looking on some of the best UK property websites, houses are a snip of the price and the thought about getting on the property ladder isn't so much a pipe dream. It could truly be a reality. Especially when looking at the cheapest places to live in the UK.
No matter how I know things will pan out financially, my thoughts come back to our family network.
There is a running joke in our families that Skint Dad and I will get pregnant again. However that's not the joke itself. Everyone thinks it's funny that we'll get pregnant with triplet girls – to match the three girls we already have.
And what then? If it would happen how would we manage with a new born? Would we want to have family near us again? Would the girls miss the immediateness of having family not too far from our door step?
Although maybe trivial, from another way of thinking, shopping can be expensive. Most of the shops around here are quite boutiquey. They are lovely to browse around and umm and arrr over the products but I can't afford any of it. Looking in shop windows just reminds me of the money we don't have.
Our town doesn't have a Lidl (the next town over does and I visit regularly), we don't have a Aldi anywhere nearby, we don't have a Primark and we only got a Poundland a few weeks back! A chunk of the residents are rich and that's who the council and retailers cater for.
So from my point of view, I feel that I am more averse to leaving. Having moved all our stuff hundreds of miles down a motorway before and watch it all come back a few years later, I feel that history may repeat itself and is it worth the effort?
I know we would be better off financially but I think the loss of family being so near to us is a cost I don't necessarily want to face.
::
So there you have it, what do you think? It would be great if you could answer the poll below and then leave a comment with your personal opinion on the matter.
[interaction id="563f82c0f6c9d2ed1d3c3458″]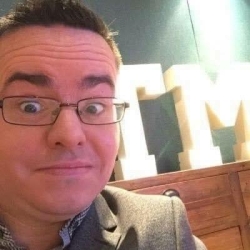 Latest posts by Ricky Willis
(see all)