Whether you want to buy or are renting, we've found the cheapest places to live in the UK so you can stretch your budget as far as possible.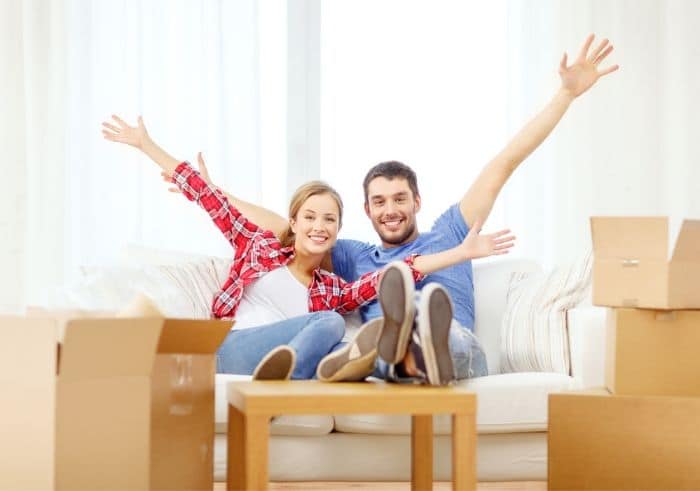 £10 BONUS OFFER: Earn easy cash by watching videos, playing games, and entering surveys.

Get a £10 sign up bonus when you join today.

Join Swagbucks here >>
We often used to ask ourselves if we should pack up and move away from where we lived. Living in the south-east, rent and property prices are high!! Very high!!
We could more than cut our monthly expenses in half if we moved, which is why we keep discussing it (and eventually made the move).
When planning to move and when we looked into an area, we checked both rental costs and the cost of buying a home.
The plan was for us to rent first, make sure the area suits our family and then buy after 6 months to 1 year. This would give us time to check we've picked the right area and not commit a lot of money upfront.
So, if you're on a tight budget, but want to get on the housing ladder, here are the cheapest places to live in the UK.
Cheapest place to buy a house in the UK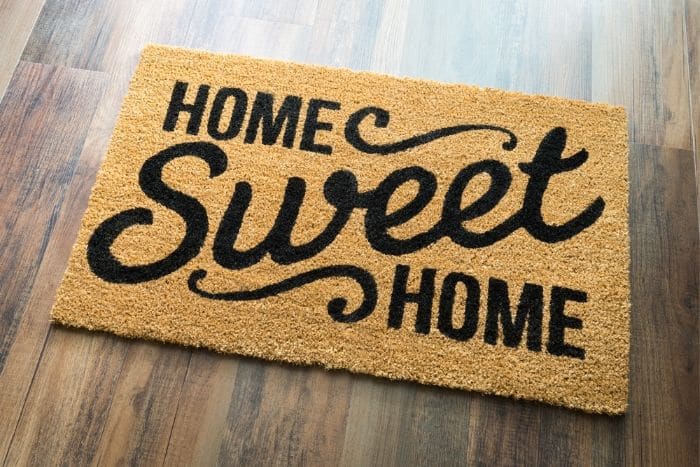 The average house price in the UK is £230,332 as of February 2020, but that's just an average, and you can find homes far cheaper all over the country.
It's the same bricks and mortar – just with a different postcode.
Here is a list of the 10 cheapest places to live in the UK
County Durham – £25,000
Sunderland – £25,000
Hartlepool – £27,000
Sandwell – £33,300
Burnley – £34,750
Middlesbrough – £35,000
Rotherham – £36,750
Redcar and Cleveland – £38,820
Bradford – £39,000
Doncaster – £39,950
But what's it like living there?
Here's what we've found out.
10. Doncaster – £39,950
Doncaster is a minster town in South Yorkshire. The skyline is dominated by the minster in the centre of the town.
If you're not a fan of cold weather, even though it's further north, Doncaster has a maritime climate which means it has similar summer daytime temperatures to the South East.
If you're after things to do, be sure to check out Doncaster Racecourse, the Doncaster Museum and Art Gallery and Yorkshire Wildlife Park which homes over 400 animals. And, if you're off on holiday, you've got the local Doncaster Sheffield Airport to depart from.
More information:
9. Bradford – £39,000
Based in West Yorkshire, the city of Bradford has a lot going for it – as well as cheap housing.
Bradford sits in a green belt region, which means it's surrounded by a ring of countryside, so you'd get to experience outdoor activities in woods, reservoirs and parklands.
Bradford is also a UNESCO Creative City, and among its cobblestone streets, you'll find it packed with culture and things to do.
More information:
8. Redcar and Cleveland – £38,820
Based in the North East of England, Redcar and Cleveland are made up of a few towns including Redcar, Saltburn-by-the-Sea and Guisborough.
There are several local nature reserves as well as the coastline. And, being on the doorstep of the North York Moors, it's a fab place when you've got a small budget.
Back in 2018, Redcar and Cleveland were considered the happiest place to live in the North East as there was plenty of space to live and breathe in the beautiful countryside.
More information:
7. Rotherham – £36,750
Rotherham is home to the Chuckle Brothers, and was mentioned in the Domesday Book, and if that doesn't excite you maybe it's really cheap house prices might?
Located by the River Don in South Yorkshire, you will need to be aware of any potential flood spots.
You'll want to take a look at the Rotherham Minster, as well as the science museum, and the annual public events like Rotherham Rocks, Rotherham buy the Seam and Rotherham Show.
More information:
6. Middlesbrough – £35,000
You're going to have plenty to keep you busy in Middlesbrough and get plenty of house for your money.
There is a lot of culture with a big leisure park, musical heritage, an annual Mela festival and Art Weekender festival. There's also a university for anyone wanting to further their studies, and then there's Middlesbrough FC for anyone into football.
And, if you want a challenge, try walking Roseberry Topping which is on Middlesbrough's doorstep. It's got some AMAZING views from the top, and Captain Cook used to climb it as a boy.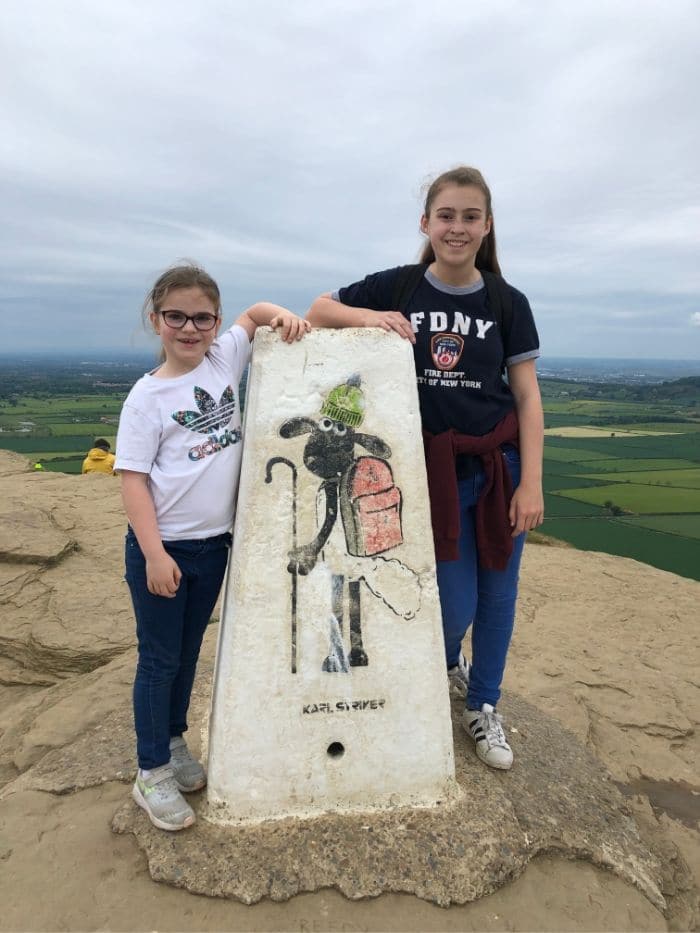 More information:
5. Burnley – £34,750
With a direct line train to Manchester, commuters can get a cheap place to live and reach the city in less than an hour from Burnley.
Some of the older style houses are very quaint stone houses that were well built, and you'll be living close to national parks, the Pennine Way and Areas of Outstanding Natural Beauty.
More information:
4. Sandwell – £33,300
Based in the West Midlands, you can find cheap places to buy in Sandwell.
There are loads of schools, it's family-friendly, and there are tonnes of attractions including Wednesbury Museum and Art Gallery, Sandwell Valley Country Park and it's the home of West Bromwich Albion FC.
More information:
3. Hartlepool – £27,000
Hartlepool is on the North Sea coast.
With thousands of years of history, miles of golden sands and the multi-million pound marina complex, the low house prices are just another bonus!
Because of the historical links to the maritime industry, Hartlepool attracts tourists, which can help boost local trade. Culturally, you've got the added bonus of annual festivals, Tall Ships Races and various museums and galleries.
More information:
2. Sunderland – £25,000
With a (former premier league) football team, a world-leading University, this city is going to have something for everyone.
Sunderland, in Tyne and Wear, has some very cheap house prices and loads of things to keep you busy. It's on the mouth of the River Wear plus on the coast, so you've got both beaches and green space.
There are hundreds of years of history, which you can see from attractions like Hylton Castle, the Museum and Winter Gardens and the National Glass Centre. Also, get involved with the annual events like the Sunderland International Airshow where the Red Arrows perform, the free International Festival of Kites, Music and Dance, and Sunderland Restaurant Week where you can get cheap meals from just a fiver!
On top of that, you've got a direct line train straight down to London King's Cross, and you'll be in the capital in 3 hours and 30 minutes.
More information:
1. County Durham – £25,000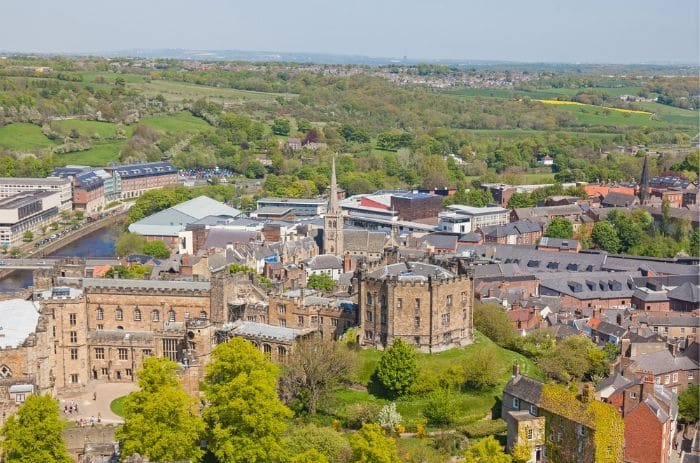 You've got a lot to take in in County Durham, and the incredibly cheap house prices mean it's a place to really look into if you're needing to get on the property ladder with a low budget.
Based in the North East of England, it takes just 15 minutes by train to Newcastle, 45 minutes to York, three hours to get down to London, and is only two hours to Edinburgh.
You've got more than 1,000 years of history in Durham, and you can take in the sights from the Durham Dales to the Durham Coast.
Durham Castle is a UNESCO World Heritage Site, and you can see a panoramic city view. You've also got Durham Cathedral on the River Wear, which is free entry (and was used as a set for Hogwarts in Harry Potter!).
There are plenty of good schools, and you've also got Durham University.
The North Pennies has some of the darkest skies in the country, so it's a perfect place to live if you love stargazing. There is an observatory, as well as a 12 day Stargazing Festival.
More information:
All prices are the median price paid for the cheapest homes in local areas, based on research from the Office of National Statistics (in the year ending September 2019).
Cheapest places to rent in the UK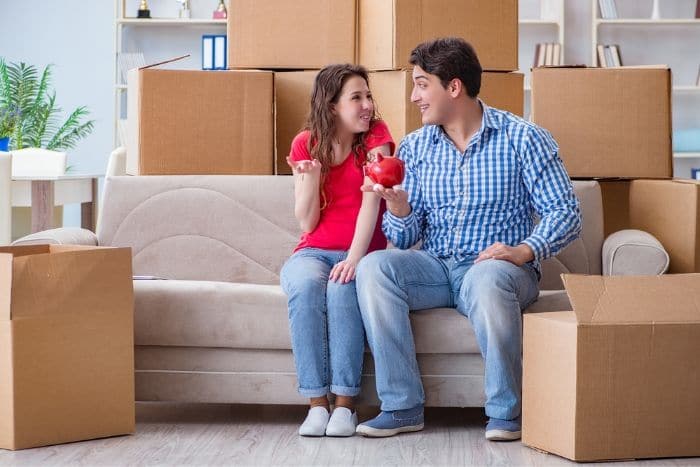 If you're looking to get the most of your money renting, here are the 10 cheapest places to rent in the UK:
Hyndburn – £532 per month
Burnley – £532 per month
Barnsley – £530 per month
Rotherham – £525 per month
Hartlepool – £517 per month
Pendle – £511 per month
County Durham – £507 per month
Kingston upon Hull – £502 per month
North East Lincolnshire – £486 per month
Bolsover – £480 per month
All prices are the mean average monthly rents for the cheapest 3 bed houses in each area, based on research from the Valuation Office Agency (to March 2019).
Cheapest places to live in the UK
While these are the cheapest houses in the UK, you'll also need to factor in lots of other things and not just the cost of the property.
It's all very well and good moving to the place that's the cheapest, but it's worth checking the local area as well to make sure you'll be happy living there.
Planning to move to an area is a big change, so a decent amount of research is needed.
When looking into new areas, we also look at:
Employment opportunities – both for you and your kids in the future
Schools (primary, secondary, further education) – check Ofsted reports and chat to parents in local Facebook groups
Crime rates – use a tool to check for crime rates in the last 12 months
Broadband speeds (if you need to be online or the kids like to stream!) – use a broadband coverage tool with a postcode of the area you're looking into
Culture and things to do in the area
Let's face it, money isn't everything.
I've known a lot of people in really well-paid jobs, but they're unhappy.
Yes, you need money, and spending less when you're on a tight budget helps, but you need to be happy too.
To balance it out, Halifax publishes a list of the 50 best places to live in the UK.
This list takes into account personal well being, pubs, gyms, broadband, education, health, rain and sunshine, population, traffic, CO2 emissions, crime, environment, house prices and sizes, and employment.
None of the top 10 cheapest places to live made it to the Halifax list, with pretty much all locations costing well above £100,000.
The Halifax top 25 best places to live in the UK are:
East Hertfordshire, East of England
Fareham, South East
Hart, South East
Horsham, South East
Maldon, East of England
Selby, Yorkshire and The Humber
Hambleton, Yorkshire and The Humber
Babergh, East of England
St Edmundsbury, East of England
Wokingham, South East
Ryedale, Yorkshire and The Humber
South Derbyshire, East Midlands
South Cambridgeshire, East of England
Tonbridge and Malling, South East
Rugby, West Midlands
Runnymede, South East
Wychavon, West Midlands
Orkney Islands, Scotland
Woking, South East
Warwick, West Midlands
South Oxfordshire, South East
Rushcliffe, East Midlands
Huntingdonshire, East of England
Newark and Sherwood, East Midlands
Rushmoor, South East
Fareham's cheapest house costs £155,000, Selby costs £105,000, and a home in Rugby will cost £130,000.
However, the cheapest house in Newark and Sherwood (24 in the best places list) would cost £82,000, which may make it a contender?
Related article: Membership Offers & Cheapest Way to Join National Trust
Happy home, happy life
But, when it comes down to it, home is where YOU are happy.
It's not about a list or a statistic.
It's a place where you are comfortable and can live contentedly.
Interested in moving? Check out this guide on the beginner's guide to mortgages.
And, when you're ready, here's step by step instructions on how to apply for a mortgage.
And finally, when you've found a place to go, use this address changes checklist so you don't forget to tell important organisations that you've got a new home.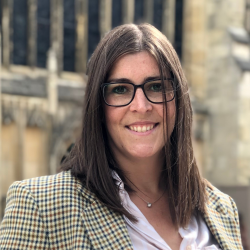 Latest posts by Naomi Willis
(see all)