The kitchen is one of the busiest rooms in the house and one that may use the most energy. Have a look at my tips to hep save money in the kitchen.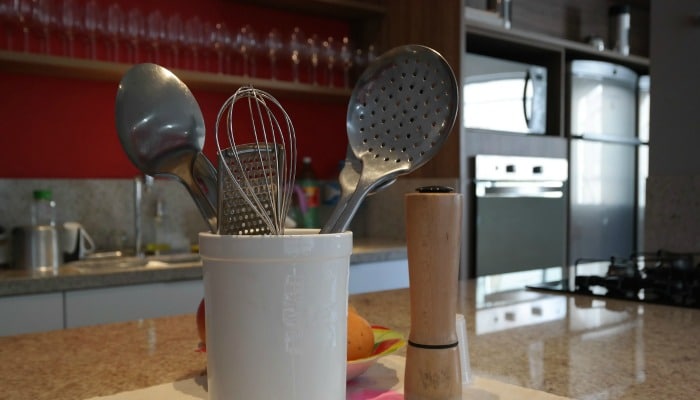 £10 BONUS OFFER: Earn easy cash by watching videos, playing games, and entering surveys.

Get a £10 sign up bonus when you join today.

Join Swagbucks here >>
It's that time of the year when I keep having the same battle with the little voices in my head about whether we should turn the heating on or not. We've been able to keep the heating off all summer and have been really careful about all our energy use in general.
The main battle for me is the children. No matter how many times I tell them, a light or plug always seems to be left on! They have been getting better but I can see that as the evenings get darker quicker, more and more lights will be left on.
So, with ever-increasing energy costs and months coming where we'll no doubt start to spend more money on our heating bill, I have been having a think about how we can cut our energy costs in each room of the house; and first up is the kitchen.
We like to spend time in our kitchen. It's a well-used room in our home as we all like food and love to cook. We may wake up in separate rooms but the kitchen is the place where we all meet in the morning to grab our breakfast and finish the evening with a hot chocolate as a family.
However, the kitchen is more than a place where we get our food. We clean our clothes, clean dishes and store food too – I think it's probably one of the busiest rooms in the house and one that we can try to cut our energy bills as much as possible.
Don't overfill the kettle
This is a tip that I've heard for many years and it's backed up with evidence. Energy Saving Trust research has found that we love a good cuppa! So much in fact that 95% of us boil the kettle every day and 40% boil it five times or more a day – that's a lot of tea or coffee!
What they found is that three-quarters of households are boiling more water than they need, costing us a total of £68 million per year! That's big numbers for boiling the kettle. Instead of wasting your money on wasted energy, just fill the kettle with as much water as you actually need.
Rather than pouring water straight into the kettle, why not put the water in the cup and tip it from the cup to the kettle. This way, you are guaranteed to get exactly how much you need and could save yourself £20 per year.
You could also consider getting an eco kettle which is said to use 60% less energy than a normal kettle.
Put lids on pans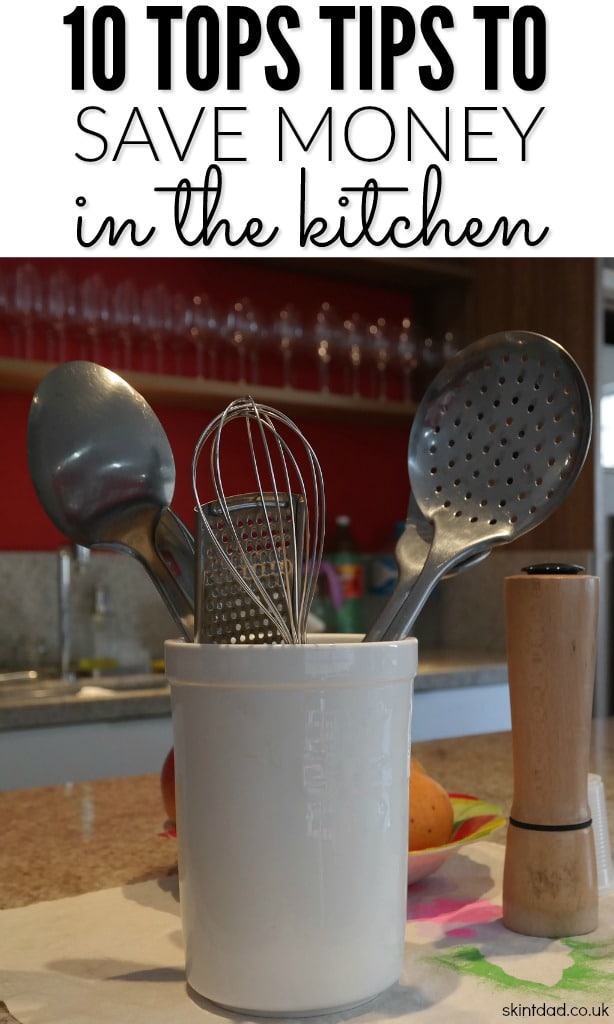 Guilty! I used to be really bad at this!
If you put a lid on a pan when you are boiling, steaming or frying food, you'll reduce the cooking time, and in turn, lower your energy bill.
Sounds really obvious and is also a good tip when trying to get dinner ready in 75% less time – great when you're in a hurry on a school night!
Defrost the fridge and freezer
With extra ice on the inside of the doors, your fridge and freezer have to work doubly hard to keep things cold. You could save yourself £100 a year by making sure it's running efficiently.
Change how you cook
Cooking with your oven and hob can get pretty expensive, according to uSwitch, but cooking with your microwave can work out cheaper. Now I'm not saying to cook all your meals in the microwave but if you double up on ingredients, you'll only need to cook once, then you can reheat the food, saving you time and money.
Alternatively, invest in a slow cooker (one of the best presents I've ever been bought (thanks, sis!). It reduces the time I spend in the kitchen in the evening and produces really delicious food. I can't really take the credit for cooking the good food as my little slow cooker does it all for me!
I put in the meat and veg in the morning, turn it on low, come back 10 hours later to an amazing dinner. Why I didn't start using one earlier I don't know?!
A slow cooker uses less power (similar to that of a light bulb!) and uses a lot less energy than a cooker so you'll easily save loads of money by switching how you cook.
Wash at lower temperatures
Washing your clothes at a lower temperature like 30 degrees is something manufacturers have been suggesting for ages. It can make you use up to 40% less energy.
However, as well as changing the temperature, make sure the machine is filled up and don't do half loads.
Also, only wash dirty clothes, not something that has only been worn for a short time (unless it really is dirty) and turn off the plug when you're as leaving any lights on will mean it's still using electricity.
Avoid the tumble dryer
Although it's harder in the winter months to get things dry, in the summer there should be no excuse.
Even living in a flat, we dry all our clothes on an airer which always gets them dry. I try to position the clothes horse near a window so it can get as much sunlight as possible and speed up the drying time.
If you are using a tumble dryer, keeps the filters clean so it doesn't overwork and it may be best to use a smaller load of clothes that really need drying, rather than putting the whole lot in.
Choosing a washing machine that leaves behind less water after spinning helps dry clothes quicker, too.
Washing up by hand vs the dishwasher
There always seems to be an argument of what uses more water – the dishwasher or the sink. In larger families, the Energy Saving Trust says that it may be better to use the dishwasher as the machine will be full before it's being used but for many households washing dishes by hand could work out more energy efficient.
If you are washing up by hand, you could save £35 a year on energy bills and £30 a year on metered water bills by using a bowl to wash up instead of leaving the hot tap running.
A bit of elbow grease
Technology is slowly taking over the world and has been for some time in the kitchen but all these gadgets such energy Instead of turning to the shiny blender or food processor, consider saving around £10 over year by doing it by hand.
Not only will you improve your health (ok a bit of weak health tip) but you'll save on using electricity.
Choose energy efficient appliances
Although this may come at a bit of an initial cost but buying (or more cost effective replacing when it's broken) your white kitchen goods with energy efficient ones will save you money. Appliances come with rating from A – G, with A being the most efficient.
When you look to replace your appliance, it may cost a little more up front to get a better-rated model but you will save money on your energy bills over the lifetime of it.
Change suppliers
You could easily save a few hundred quid by changing your energy supplier. We have a check every few months to see how our current tariff compare to others on the market.
Use a service like uSwitch to see how much you could save (oh and as an extra tip, check via TopCashback or Quidco and get cashback when you switch too!)
::
So there you have it. Just a few small changes in just one room could shave your energy usage, help you do your bit for the environment and save some cash at the same time.
I'm sure you've got extra ideas. Please share them with me below.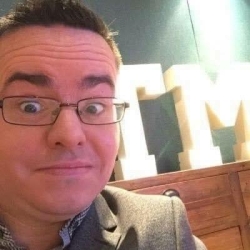 Latest posts by Ricky Willis
(see all)