Buying coffee every day can certainly put a dent in your budget. If you still want a treat, take a look at these coffee hacks to save money at Starbucks.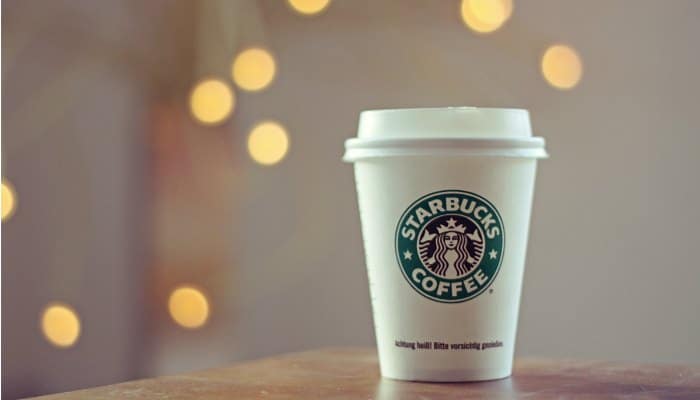 £10 BONUS OFFER: Earn easy cash by watching videos, playing games, and entering surveys.

Get a £10 sign up bonus when you join today.

Join Swagbucks here >>
I found a video playing on my Facebook time line earlier about how to save money at Starbucks and thought it impossible not to share.
Most drinks bought in a coffee shop are different combinations of the same basic ingredients – coffee, milk, tea and syrups.
Coffee shops like Starbucks can give a new drink a fancy name like a "fab-a-cinno" then charge what price they want. However, instead of paying over the odds for expensive coffees and teas, Yahoo Finance have come up with these genius coffee hack ideas to save money!
Prefer Nero? Check out these Caffe Nero offers, including free and daily discounted coffees.
Starbucks Iced Latte
As an alternative to an ordinary iced latte (£3.15), order a double shot of espresso (£1.90) but ask for it to be served in a medium cup with ice.
Add your own free milk from the side bar and give it a shake.
You could make savings of £1.25 per cup.
Starbucks Iced Tea
They suggest that you just ask for a tea bag and a cup full of iced water. If you leave the tea bag in the water for about 10 minutes the flavours come through and taste the same as the blends they usually make.
Iced teas are around £3.15 and they may charge £1.80 for tea.
Really not sure if this will work properly but I suppose it doesn't hurt to try and you could save £1.35.

Starbucks Chai Tea Latte
Forget ordering a Chai Tea Latte (£2.85) but instead order a hot tea with a chai tea bag. Add your own free milk, sugar and honey from the side bar.
They may end up charging you full price (or cotton on to what you're doing) but you could save just under £1.
Starbucks Latte
The suggestion is to order a caffe misto, which is essentially a milky coffee (the French call it a café au lait and in Spain it's known as a café con leche).
Instead of the espresso with lots of milk, you get filtered coffee instead. Not quite so strong as a Latte (£2.25) but same type of milky taste.
Not sure of the saving as I cannot find the price of a caffe misto but filtered coffee is £1.55 and you could get free milk so it could be a 70p saving.
Hack the cup
This is my favourites of the hacks and probably to easier and simplest one to pull off.
If you want a filter coffee ask for the coffee to be served in the next size up cup.
When you then go to add the milk, you will have plenty of room without having to pour any away. Their rationale is that the barista may pour you more coffee in a bigger cup but charge you a smaller price and, once you've added milk, you'll be close to having a drink the next size up!
[interaction id="564237dc3eaa7f1434f5b34b"]
Other tips
If you're looking to bring your spend down at Starbucks, when you buy a filter coffee you are able to get a free refill. Also, if you take in your own cup they knock 25p off the price!
Check out this recent post with more tips and tricks to get free or cheaper coffee at other retailers.
Do you think the savings are worth it? Are they clever, frugal or tight? What would be your best hacks to get your coffee on the cheap?
Here's the full video for the Starbucks coffee hacks:
Video from Yahoo Finance
Prices according to Fast Food Price
Image originally Flickr with some edits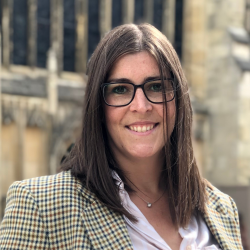 Latest posts by Naomi Willis
(see all)