After carving your pumpkin don't waste the insides. Instead, here are 5 ways you can cut down on waste and give your pumpkin leftovers a new lease of life.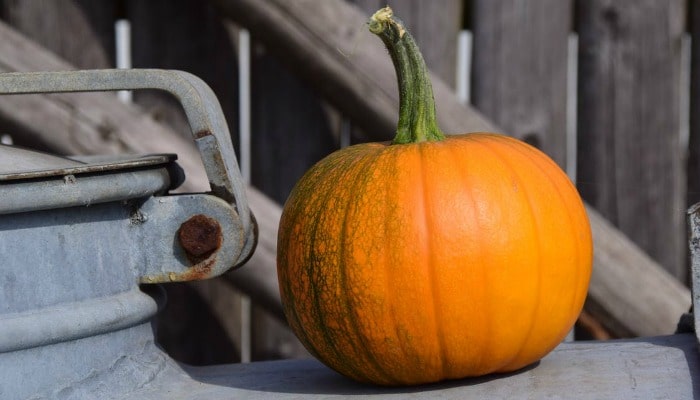 £10 BONUS OFFER: Earn easy cash by watching videos, playing games, and entering surveys.

Get a £10 sign up bonus when you join today.

Join Swagbucks here >>
Sales of pumpkins must go through the roof around October time. Supermarkets are packed with them, although I've been seeing more strange kinds lately. Odd shaped squashes and white "ghost" pumpkins are also now featuring.
We've had a ceramic pumpkin for years and try to avoid buying a real pumpkin. It comes down to trying to save money over time and being a bit eco-friendlier.
On the flipside, I actually feel like I'm missing out. You can pick a pumpkin up for less than £1 in the supermarkets and they smell lovely with a tea candle burning inside, not only that but there are lots of different things you can do with the "waste".
After scooping out all the inside of a pumpkin, I don't  want to think how many people check it all in the bin! But there is no need to.
It doesn't take too much effort and the insides of a pumpkin can go on and feed your family with autumn flavours!
Pumpkin hummus
We all love hummus in the Skint household so an autumnal spin on it would work well for us!
Roast the pumpkin first to give it a richer flavour then chuck into a food processor with the other ingredients. I really love simple recipes!
I also love their suggestion that you could use the pumpkin to serve the hummus in as well!
Pumpkin soup
Making homemade soup is easy and tastes so much nicer than you get in a tin!
It's also one of my favourite meals to make. You can usually just check everything into a pot and leave it, meaning less washing up as well.
This is an easy potato and pumpkin recipe which uses half the pumpkin so you'll be able to make something else with the other half 😊
Pumpkin risotto
We've been trying to lose meat in our diet once a week. Not only is it meant to be quite good to have a veg only day, it saves us money by not buying meat.
And another way to save money on food – use your leftovers, so pumpkin risotto is another good way to use up any waste.
As an extra tip, you don't have to use expensive risotto rice. Normal grain rice works just as well in a risotto and saves you cash (and cupboard space) as well!
Pumpkin muffins
Now this is a recipe that my teenager likes to make.
Chocolate chip and pumpkin muffins are warming and taste like autumn.
They are lovely while still warm as the chocolate is just a little gooey still, but are great cold too. They keep well in an airtight tub for a good few days (if they last that long!)
Pumpkin seeds
You cannot forget the seeds!
Instead of paying an arm and a leg for pumpkin seeds at the supermarket or health food store (have you seen how much they cost!?), just make your own!
Separate the seeds from the pulp and give them a clean. Then simply toss the seeds in a bowl with a little melted butter or oil, plus any seasonings. Garlic powder, chilli, cayenne pepper, paprika and a Cajun seasoning all work really well. Arrange them on a baking tray and cook at around 180C for around 45 minutes until they are golden brown.
Do you have any other favourite pumpkin recipes we should be trying?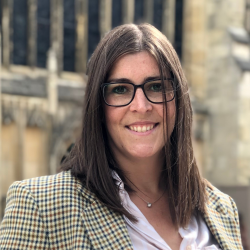 Latest posts by Naomi Willis
(see all)