What's up with WhatsApp? If you're a user of this free messaging platform, then you might have found yourself wondering how WhatsApp makes ends meet.
Today, we're going to explain exactly how WhatsApp makes money in the competitive realm of instant messaging.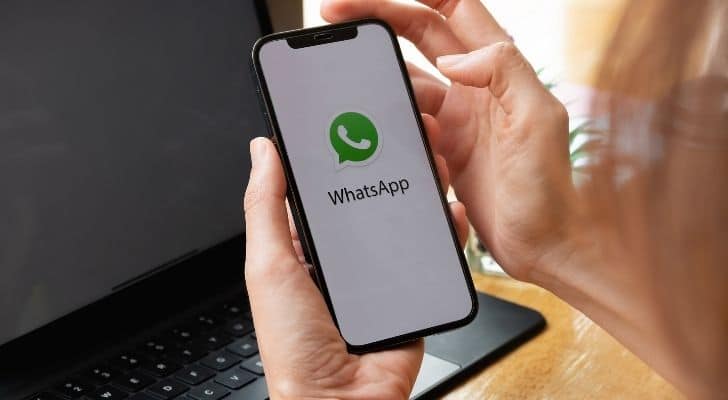 £10 BONUS OFFER: Earn easy cash by watching videos, playing games, and entering surveys.

Get a £10 sign up bonus when you join today.

Join Swagbucks here >>
What are the current revenue streams for WhatsApp?
Today, WhatsApp has a number of revenue streams that generate the company profits.
The vast majority of WhatsApp users will never pay a penny for being on the platform, so it's important for WhatsApp that the paid elements continue to be successful.
Let's take a closer look at each of these revenue streams to understand how they make WhatsApp money.
WhatsApp For Business API
One of the platform's biggest revenue generation ventures is WhatsApp For Business API. The company has a separate WhatsApp Business App, which has been around for a while.
Just like the regular app, WhatsApp Business is completely free to use and allows companies to create a business messaging profile to add to their websites and social media accounts.
However, it's the API (application programming interface) element of the Business App where WhatsApp makes money.
This tool lets businesses fully integrate their services with the WhatsApp platform. The API can be used to automatically send marketing, booking notifications, or general informational texts to their customers.
To use the API, businesses must sign up with one of WhatsApp's official network providers. WhatsApp then takes a cut of the fees charged by the providers.
Signing up for the API can be an expensive investment for businesses that makes WhatsApp a lot of money in the long run.
In addition, WhatsApp added another money-making scheme to the process.
If businesses take more than 24 hours to respond to a message, then it will cost them a small fee to send a reply.
Not only does this encourage businesses to respond to support messages quickly, but it also drives new customers to WhatsApp who know that they will get a prompt reply to their query.
All of this might sound confusing, but the idea of WhatsApp For Business caught on quickly.
In the first few months after the launch, mega-corporations such as Uber and Netflix were already testing and using the system for their customer support networks.
WhatsApp Pay
WhatsApp Pay is a feature that is currently only available in India and Brazil. However, it's likely that we'll see a wider release sometime in the future.
WhatsApp Pay is a free service that lets users send payments directly from the messaging interface. The business they buy from then pays a percentage back to WhatsApp.
This payment platform is undoubtedly a powerful addition to the WhatsApp business model.
Any feature that improves the functionality for most users without making them pay extra is bound to be a lucrative hit.
How did WhatsApp make money in the past?
Before the implementation of the free-to-use model, WhatsApp relied on a paid subscription service to make money. Specifically, WhatsApp charged users £0.69 a year to use the service.
This might not sound like very much, but when you consider that WhatsApp had 250 million users prior to switching to the free model, it's clear that they were taking a big risk by making that change.
Of course, the gamble paid off, and it's become obvious that a free model with additional paid services is the most lucrative for the platform.
While it's free for users, a common WhatsApp scam is to try and get people to pay or share bank details.
How does WhatsApp plan to make money in the future?
Going forward, it's unclear if WhatsApp is planning to integrate more monetisation into its platform.
What we do know is that the platform will be continuing to support their Business API tool and will be expanding the payment system to more regions.
The payment system, in particular, could be a big future revenue driver for the company.
Being able to make payments directly from an instant messaging platform has lots of potential uses and is definitely a feature that users would embrace immediately.
It has also been rumoured that WhatsApp will start showing ads in the Status section of the app.
This would be a direct revenue stream and is probably something that the company is under pressure to implement.
WhatsApp's business model is relatively unique, and it's likely that investors would like to see more tried and trusted monetisation techniques on the app.
How much revenue does WhatsApp generate?
WhatsApp's average revenue was estimated to be $5 billion per year at the last calculation.
This was after the platform ditched its $0.99-a-year approach and embraced its current free-to-use model.
However, when you consider that the vast majority of users pay nothing for the service, it's clear that WhatsApp For Business and Pay features are performing quite well.
With this success, it's highly unlikely that WhatsApp will ever move back to a subscription model for regular users.
And it's not just the direct revenue that WhatsApp generates that's important. If Facebook can get users on board with WhatsApp, then they can drive customers towards their other services too.
WhatsApp funding and valuation
When WhatsApp Inc. first launched, it instantly attracted the attention of venture capitalists and tech investors.
One of the key initial funders of the platform was Sequoia Capital, which ploughed $8 million into the brand in 2011. By 2013, Sequoia had invested a further $52 million.
This investment paid off big time for Sequoia when Facebook bought WhatsApp in 2014. Of course, WhatsApp has not had many funding concerns since being taken under the wing of the gigantic tech company.
Coming up with an accurate valuation of WhatsApp is difficult, especially when it's tied in so closely with other Meta services.
With that said, if WhatsApp was to go on the market today, it's likely that it would be worth much more than $19 billion paid by Facebook, which was a staggeringly large deal at the time.
FAQs
How does WhatsApp make money without ads?

WhatsApp currently has several revenue streams that make the company money.

This revenue generation keeps ads away from the app and ensures that millions of users can access the platform free of charge.

WhatsApp's three main revenue streams are:

– WhatsApp For Business API
– WhatsApp Payments
– Click to WhatsApp ads

In the past, it was suspected that Facebook collected WhatsApp Data to refine their advertising across other services.

However, they have since been ordered to refrain from this, and WhatsApp announced that any data they collect will only be used to better user experience on their own platform.
Does Facebook make money from WhatsApp?

Since they own the WhatsApp brand, any money that the messaging app makes goes directly to Facebook and its shareholders.

Facebook acquired Whatsapp back in 2014 for the huge sum of $19 billion. With an investment of this size, it makes sense that Facebook would want to monetise the platform as much as they could.

Facebook was already dominant in the "free-to-use" platform space, and the addition of Whatsapp improved their market standing even more.

Facebook has a history of acquiring and improving popular brands – it picked up Instagram in 2012 and has seen its user base grow dramatically since.
How much does the WhatsApp Business API cost?

WhatsApp Business is a powerful and advanced tool that comes with a paid model.

The Business API is a big revenue stream for WhatsApp, and the quality of the service has only improved over the years as more and more companies get involved.

There are a few costs associated with the API that any business owner should be considering before making the investment. Here's a quick rundown of the main ones:

Monthly costs: To gain access to the API, you'll have to partner up with one of the official WhatsApp providers.

There are a number of different providers available, and they range in price quite dramatically. Some charge £75 per month for the service, whereas others ask for close to £500.

Set-up cost: Depending on the provider you choose for your Business API, you may have to pay an additional set-up fee. This is usually based on how many numbers you want to add to the network.

It's worth noting that just because a provider doesn't charge set-up fees, it doesn't mean that they are going to be the cheapest in the long run.

Conversation fee: In the past, WhatsApp charged business users by the number of messages that they sent to colleagues. Now, this fee is calculated per conversation.

This is a good change that means users aren't encouraged to squeeze lots of information into a single WhatsApp message.
Does WhatsApp make a profit?

Despite being completely free for the majority of users, WhatsApp is a platform that certainly makes money.

Most of this profit comes from the paid models that WhatsApp has implemented for businesses. However, for WhatsApp's owner Facebook, the messaging platform has a lot of power beyond direct monetisation.

For Facebook, WhatsApp is just another addition to their selection of social media platforms.

By controlling multiple websites and apps, Facebook can drive and rotate users across all of them, boosting their revenue in the long run.

With features such as end-to-end encryption and ever-reliable servers, WhatsApp will probably continue to dominate the instant messaging application market for years to come.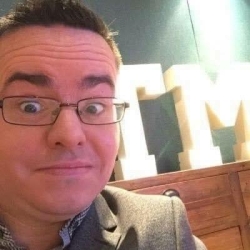 Latest posts by Ricky Willis
(see all)