Meal planning is a great way to save money and can slash your costs at the supermarket if done properly. This budget meal plan costs just £25 for a week and is full of healthy ideas to keep you full up.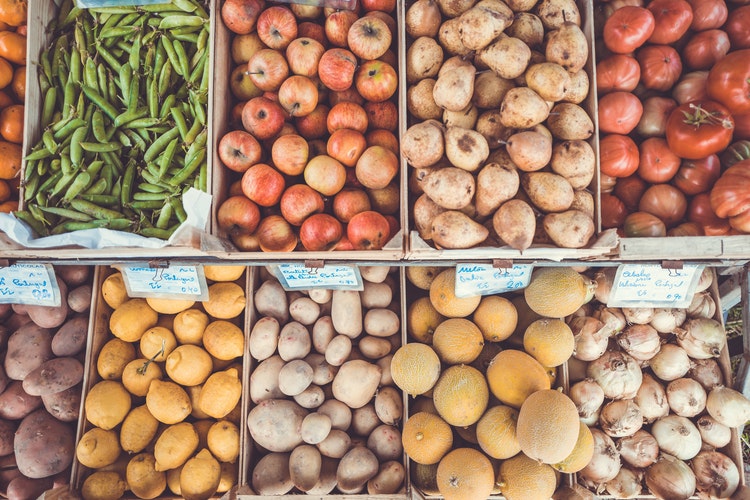 £10 BONUS OFFER: Earn easy cash by watching videos, playing games, and entering surveys.

Get a £10 sign up bonus when you join today.

Join Swagbucks here >>
I've said it more times than I can remember, but I'll say it again – meal planning is an easy way to save money at the supermarket.
I know there are lots of people who meal plan already but are struggling with ideas to get more variety or keep costs down.
Then there are some who just haven't started at all – not really understanding the benefits of meal planning in terms of time and cash saved!
Maybe you just don't know where to start try this meaning planning guide or if you need a couple of pointers to go next stage pro-meal planning.
£25 healthy meal plan
When trying to meal plan as cheaply as possible, it's very easy to go for unhealthier options, as they can work out cheaper.
Eating go-to budget foods like bulky pasta or rice every day, as well as sandwiches for lunch can be very carb-heavy.
Noticing this, Mary Wilkinson, a community member of Reduce Your Supermarket Spend, decided to have a go at creating a cheap, but healthy meal plan.
Her meal plan costs just over £25 (based on prices from Morrisons).
Mary meal plans all the time and told us: "I meal plan to budget my money better as I think it's really easy to overspend on food when you're not planning properly. It also leads to a lot of waste that is completely unnecessary."
So she doesn't run out of ideas, Mary keeps a notebook and jots down different ideas she's seen on cooking programmes and from supermarket magazines.
Mary's biggest tip to save money on food is cooking from scratch.
"I don't even think about cooking from scratch because my mother did it so it's just natural to me; I wouldn't even think to buy a ready made pasta or curry sauce," she told us.
Breakfasts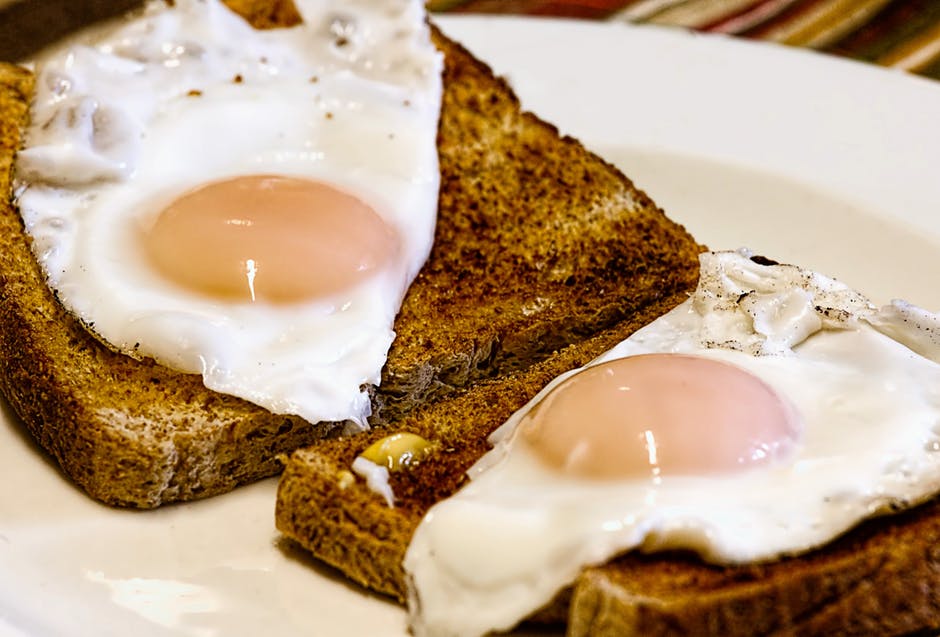 There is a bit of variety each day for breakfast.
There are fruits and vegetables added in on most days to help boost your suggested 5 portions a day.
Overnight oats (oats/milk/frozen fruit)
Egg muffins (eggs/milk/onion/tomatoes)
Beans on toast
Egg on toast
Lunches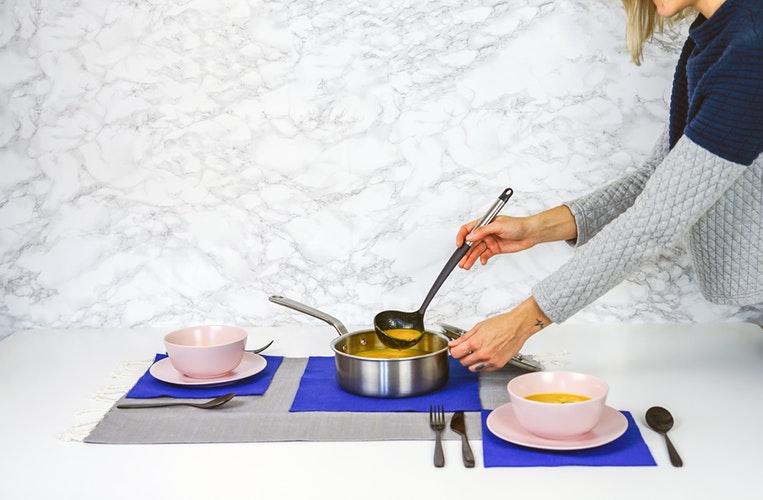 Lunches will need to be prepared in advance and are easy enough to eat if you work in an office (and have access to a microwave).
Try to find some time to bulk cook the soups over the weekend so you can cut down on the time you spend cooking during the week.
Leek & potato soup
Minestrone soup (rice/tomatoes/onion/carrot)
Celery/cucumber/carrot sticks
Chicken pasta salads (leftover chicken/pasta/lettuce/tomatoes/cucumber/onion)
Sandwiches (ham salad)
Oranges
Dinners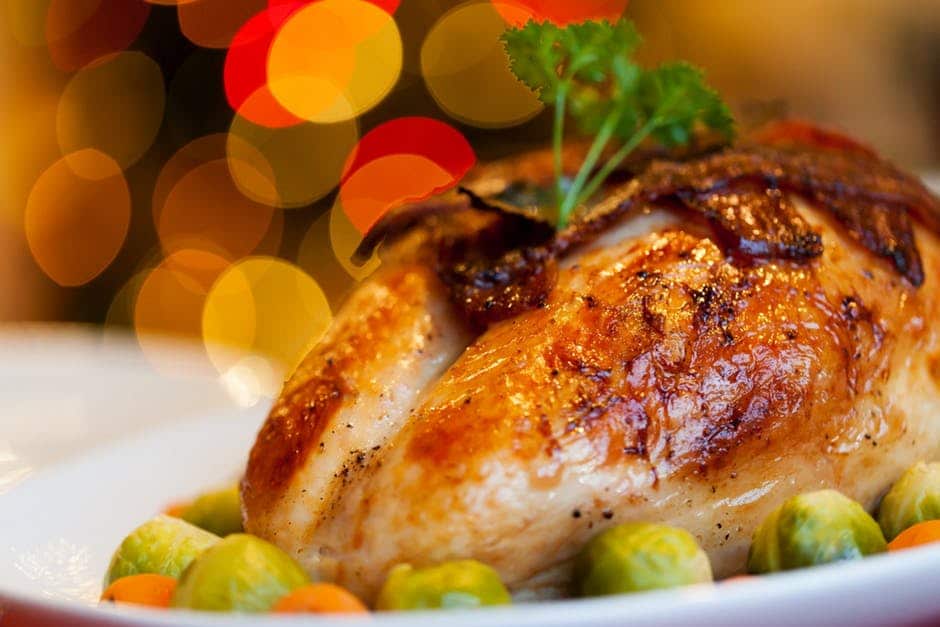 There is a big variety when it comes to dinners.
You will need to cook from scratch and be conscious of portion control. Leftovers will need to be used over different days and for lunches at other times of the week.
Roast chicken & vegetables (potato/chicken/carrots/leeks/onion)
2x Spag bol (mince/lentils/onion/chopped tomatoes/oats/pasta)
Chicken stew (same veg as chicken dinner)
Bean chilli (beans, chopped toms, lentils, onion) & rice
Chilli & wedges
Crustless quiche beans and salad
Shopping list
The total cost of the meal plan comes out at £25.35 at Morrisons
To make these meals for the week, you'll need to buy the following ingredients:
Mince £2.87
Whole chicken £4
Cooked ham £1
Milk £1.10
Potatoes £1.18
Onions 1kg 64p
Celery 54p
Cucumber 48p
Cherry tomatoes £1
Leeks £1
Big tomatoes £1
Lettuce 50p
Carrots 35p
Oranges £1
15 eggs £1.18
Mixed beans 38p
Lentils £1.15
Pasta 1kg £1
Wholemeal loaf 50p
2x Tin chopped tomatoes 60p
Oats 1kg 75p
Rice 1kg 75p
2x baked beans 64p
Frozen fruit £2
Free printable
Download this free printable of the meal plan and shopping list so you can easily take it with you to the shops and save it for another week.
Looking for more budget meal plans?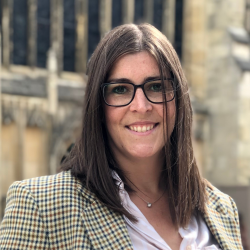 Latest posts by Naomi Willis
(see all)