The Tesco payment app has relaunched with a new name, look and feel, but all the same benefits. Find out all about the new Tesco Pay+ app.
By using the new payment app PayQwiq at all Tesco stores in the UK you can earn up to 500 bonus Clubcard points for free.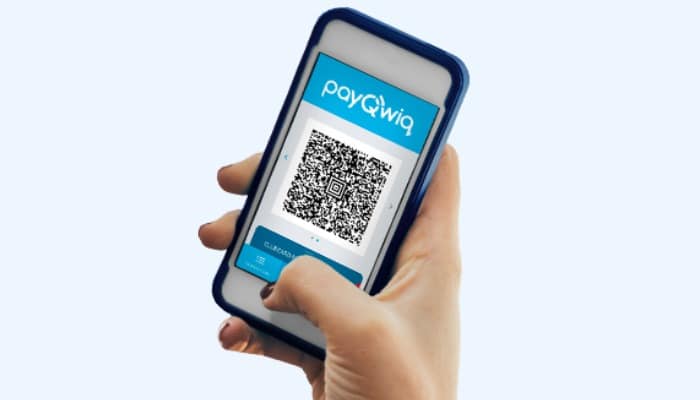 £10 BONUS OFFER: Earn easy cash by watching videos, playing games, and entering surveys.

Get a £10 sign up bonus when you join today.

Join Swagbucks here >>
Tesco launched their PayQwiq app last year, but you could only use it in their London or Edinburgh stores. It was so well received that they have now launched it in all Tesco stores across the UK.
The app works as a contactless payment method that also keeps track of your Clubcard points.
How does Payqwiq work?
The Payqwiq app is free to download and free to use (available on the App Store and Google Play). Once you've downloaded it, you can sign in using your existing Tesco account details, so there's no need to register for a new account, or remember another password.
When in the app, you need to create a PIN number as a way to log into the account. This will make the app secure and also mean that it's easier to use when you need to pay for something.
You can add your debit card or credit card details (either manually or take a photo of the card to add it easily) then you are ready to start spending. Cards you can add are Visa, Visa Debit, Visa Electron, MasterCard, MasterCard Debit, Maestro and American Express.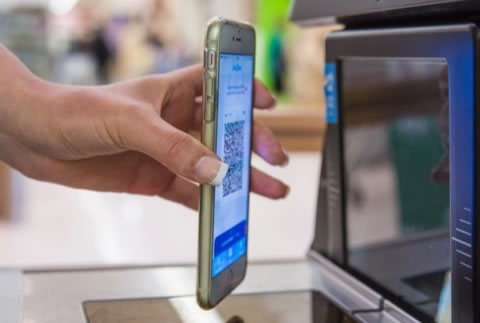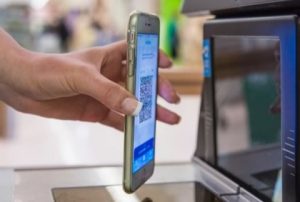 When it comes to making a purchase in Tesco, simply scan the code from the phone and you're done.
You can use PayQwiq in all Tesco stores across the UK, including Tesco Express, Tesco Metro, Tesco Extra and Tesco Superstores, as well as Tesco filling stations.
The payment is taken and Clubcard card points are added to your account (they will be on your next statement).
No more hunting around in your purse looking for your card to pay and your Clubcard to collect your points. This would really help me as it's usually my wife who has the main card, and I always forget to take it!
What's great is that there is also a transaction history so you can track your grocery spending each time you shop. You can use this to help budget your spending week to week.
Related: The Future of Financial Technology
500 Clubcard point bonus
As a UK wide launch, Tesco and PayQwiq are offering everyone Clubcard bonuses for using the app.
From now through until 7 May 2017, everyone new to PayQwiq will receive 50 extra Clubcard points for each of the first 10 PayQwiq transactions. That's 500 points in total!
While you need to spend money to get the bonus Clubcard points, if you are going to shop in Tesco anyway then it's an easy win!
There is no minimum payment on the PayQwiq app (but a maximum transaction spend of £25). This means you could buy a loaf of bread and a pint of milk and collect your normal Clubcard points. Then get the 50 point bonus too!
Do that 10 times and you'll have netted yourself 500 extra points – all for free.
As a heads up, you do need to make sure you keep your account open for at least 14 days, or your extra Clubcard points will not be added.
For existing PayQwiq users, only some will be eligible for the 500 Clubcard bonus offer and will be notified by email if this is the case.
Is Payqwiq secure?
Although your debit card details get entered into the app, the data is secured in their encrypted data centre. Therefore, none of your bank information is stored on your phone and no information can be seen from within the app.
There is also the 4 digit PIN number you need to use to access the app. This will make sure only you can access the payment method.
If your bank card has been blocked for any reason, the PayQuiq app won't work to make a payment either. Plus, if PayQuiq suspect any fraudulent activity on your account, they will lock your account to keep things extra safe.
Enjoy the free Clubcard points :)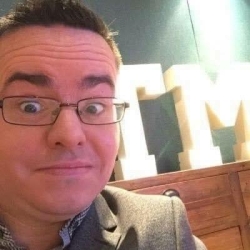 Latest posts by Ricky Willis
(see all)