Whether you're a blogger, content creator, influencer or social media savvy, you can make money online with affiliates.
With just an internet connection and a smartphone, you could be making hundreds or thousands by sharing affiliate links.
Brands consider affiliate marketing as a part of their advertising strategy; it's a way for them to reach new audiences they might not have had access to otherwise. Research has shown that up to 80% of brands depend on affiliate marketing to boost their sales. It can generate anywhere from 15% to 30% of all sales.
Good affiliate networks offer a mutually beneficial partnership between brands and affiliate marketers, who can also be called influencers and publishers. Affiliate marketing is an amazing opportunity for anyone with an online platform because it's an easy way of earning passive income.
Best Affiliate Networks in the UK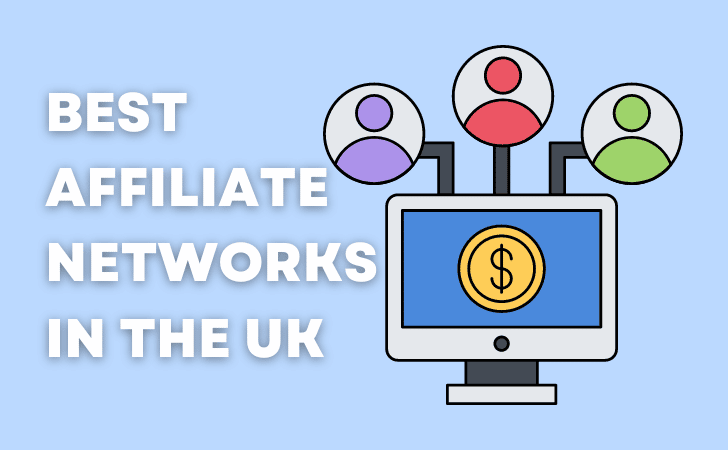 £10 BONUS OFFER: Earn easy cash by watching videos, playing games, and entering surveys.

Get a £10 sign up bonus when you join today.

Join Swagbucks here >>
There are loads of different networks to sign up with.
We started affiliate marketing around 10 years ago and, in truth, had no idea what we were doing. However, over time we have honed our skills, know which are some of the best affiliate programs, and have learned what works best.
We are signed up with around 40 different networks and even more programs than that. Although, some are very specialised.
To get started, I'd say it's better to sign up with a few and concentrate on getting the best results, as you can be removed from programs for low or non-activity.
Here are some of the best affiliate networks in the UK to be using and tips on how to get started.
AWIN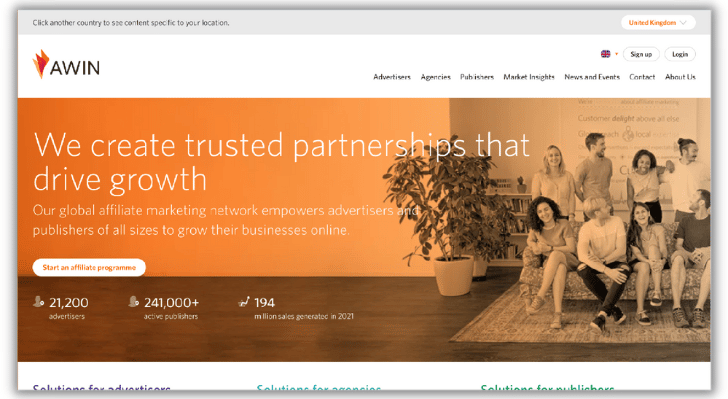 AWIN is also another one of the best affiliate networks and gives marketers access to over 21,200 well-known advertisers. Their marketplace allows marketers to advertise themselves to brands so they can get in contact if they're interested. There is a £5 deposit that is returned once that marketer has met the required threshold.
Their commission rates vary depending on each advertiser's own rates. Payouts happen on the 1st and the 15th of the following month after marketers have made a minimum of $20. They differ by paying out through BACS, ACH and international wire transfers. They offer affiliate support.
Skimlinks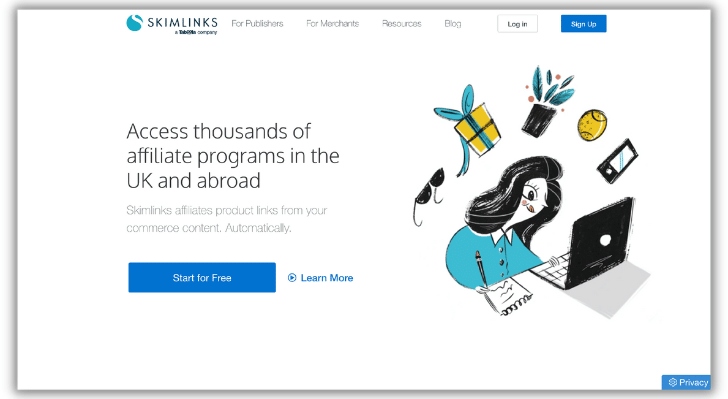 Skimlinks is one of the easiest affiliate networks to use because you have access to all of the companies listed on their website once you join. It does all the work for the marketer so they can take a more hands-off approach. The dashboard allows you to see what type of content advertisers are looking for so you can tailor your site and receive more money.
They also work as a middleman and helps connect affiliate marketers to other affiliate programs. This is a great option for marketers who have been rejected from any of the other affiliate networks.
This network takes 25% of earnings from the marketers, and the payout takes about 3 months to come through, as they need to be paid by the advertiser first. Marketers have to earn at least $65 before they can receive their first payout. They make payments through direct deposit or Paypal and also offer affiliate support.
Amazon Associates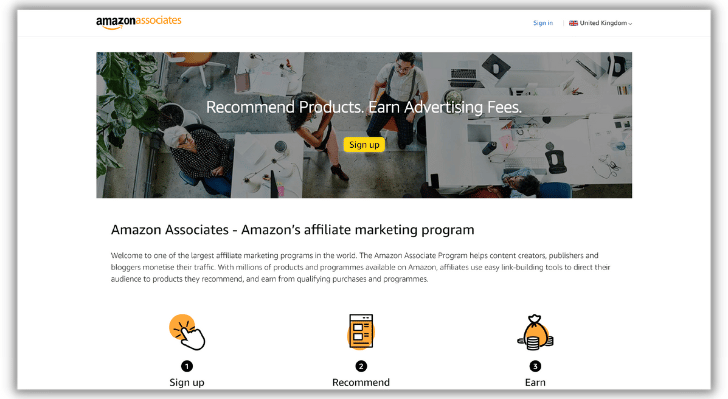 Amazon Associates is a very popular global affiliate marketing network because Amazon is such a big and well-known brand. They offer a wide variety of products to a global market, so there are plenty of opportunities to make money.
Amazon Associates is also one of the largest affiliate marketing programs globally. They are a great choice because they offer such a wide variety of products.
They offer a 1% to 20% commission depending on what the product is as well as various flat commission rates for their special commission income. Marketers are also eligible to receive commissions on qualifying purchases and not just the product they were advertising.
However, the marketer doesn't get paid until they've made at least $10. The money made in one month will be paid out 60 days after that month has ended.
They offer payment via cheque, direct deposit or an Amazon gift card. Their cookies have a lifespan of 24 hours.
Amazon Associates also offers affiliate support as well as customized linking tools to help marketers share with their audiences. The drawback to this network is that the marketer can lose their commission if the customer returns their purchase.
ClickBank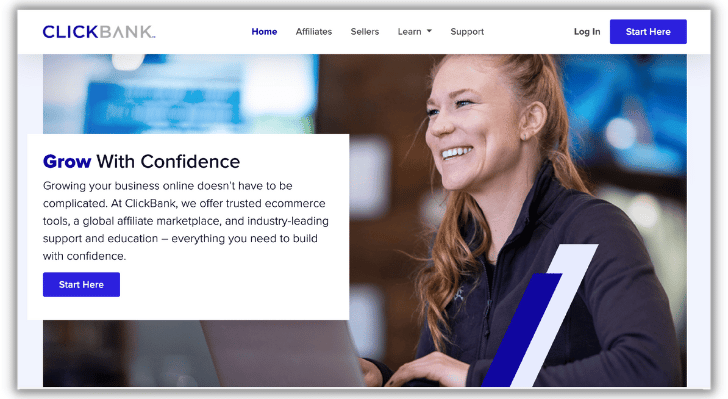 ClickBank is one of the oldest affiliate networks and has over 100,000 affiliates globally. This platform offers a wide range of digital products that marketers can advertise on their sites. They're popular with affiliates because of their reputation for making payments on time and having great customer service.
They offer high commission rates that vary but generally fall between 50% and 70% on average. They pay affiliates weekly or bi-weekly via cheque, direct deposit, wire transfer and Payoneer.
They also offer affiliate support as well as online marketing training.
CJ Affiliate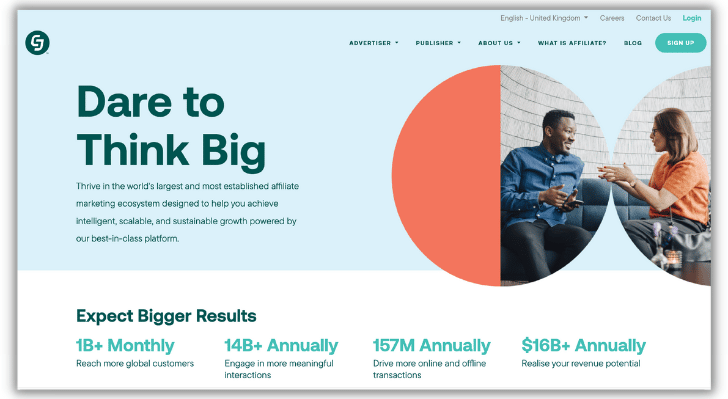 Commission Junction, or CJ affiliate network, is one of the biggest affiliate networks and pays over $1.8 billion in commissions to its affiliate partners every year.
The CJ affiliate network also offers advanced tools and data to help them earn money with their online business even easier.
Their commission rate varies, depending on each seller's commission rate. Payouts are made on the 15th of the following month through direct deposit, Payoneer and paper cheque.
eBay Partner Network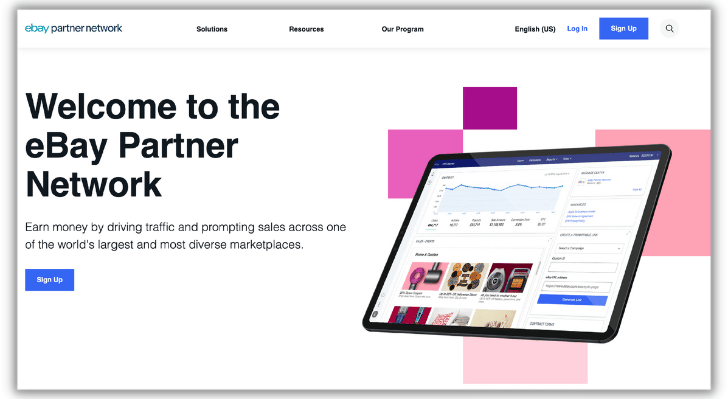 The eBay Partner Network is another one of the great affiliate networks because anyone can sell anything on eBay.
The commissions vary depending on the type of product that's being sold. The commission is only paid on the profit that the eBay Partner Network makes on a sale. Marketers receive $0.50 to $1 when someone who hasn't bought anything on the site in over a year clicks through one of the ads.
They pay by direct deposit or Paypal around the 10th day of every month. Payouts will only be made after the marketer has made 10 units of their country's currency.
Their cookies have a 24-hour lifespan, and they offer affiliate support.
Rakuten Advertising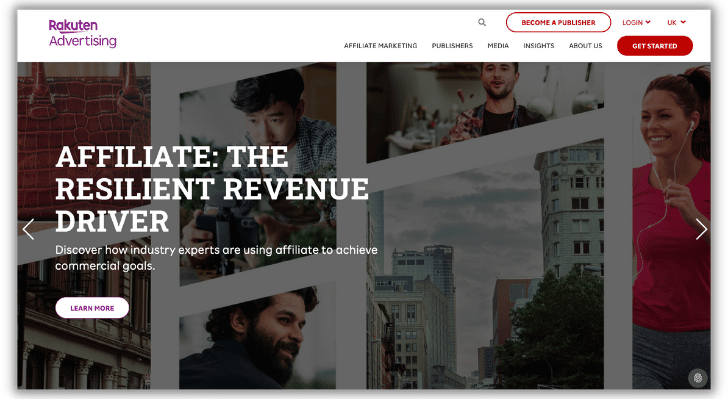 Rakuten is a cashback website that rewards its customers with money for making their purchases through the site. This is another popular affiliate network because it can connect affiliate marketers with over 2,500 different retailers.
Their commission rates vary depending on each retailer. Their Commissioning Suite offers three different types of commission that are designed to give the marketer more for their sales.
Dynamic Commissioning
This option gives the marketer insight into advertiser goals as well as payouts for scaled revenue.
Coupon Commissioning
This option gives the marketer insight into how their customers are using the coupon codes.
Multi-touch Commissioning
This option gives the marketer credit for their contributions at any point in the process.
Marketers can be paid through direct deposit or check and can expect their payouts after 90 days. There is a minimum of $50 in commissions required before the marketer can receive a payout. Their cookies have a 30-day lifespan.
They offer affiliate support as well as educational materials to help their marketers.
Shopify Affiliate Program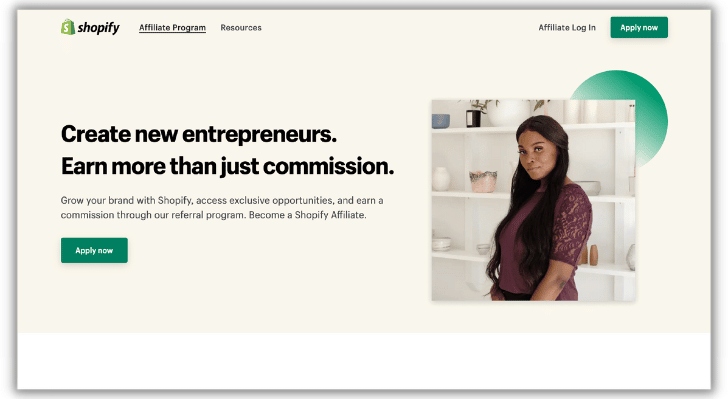 The Shopify affiliate program offers its marketers a 100% commission on the first two payments of a subscription plan that anyone buys on their referral.
The Shopify affiliate program also offers resources to help marketers make more conversions and further their own content. There is also offer the option, if found eligible, of expanding your client base through Shopify and increasing your referral revenue.
Their cookies have a 30-day lifespan, and they pay through Paypal and direct deposit. The marketers have to make a minimum of $10 before they receive a payout. Marketers also have the option of receiving their payments bi-weekly or once their balance reaches a certain amount.
Bluehost Affiliate Program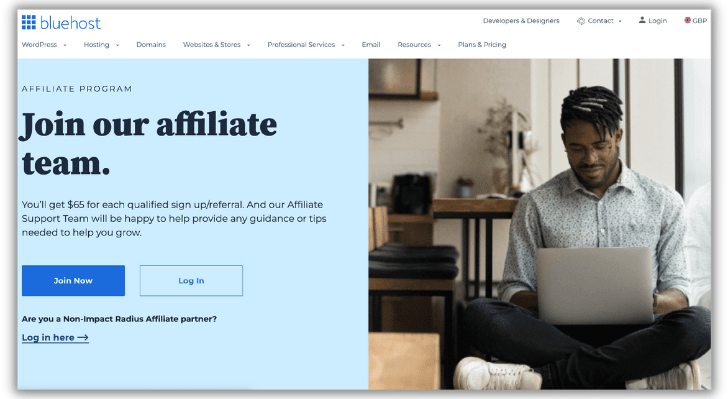 Bluehost is a web hosting company
The Bluehost affiliate program has a flat commission rate where marketers get paid $65 for every customer who signs up for a package through a referral link. A minimum of $100 must be earned within 12 months of the first purchase to receive a payout. They also offer a tiered commission structure where marketers can earn up to $130 on a single sale.
They pay via Paypal, wire transfer and ACH transfer for marketers who earn over $10000 in a 90-day period.
They offer affiliate support, and their cookies have a 60-day lifespan.
Here's an example in this post about creating a blog on WordPress.
Google Adsense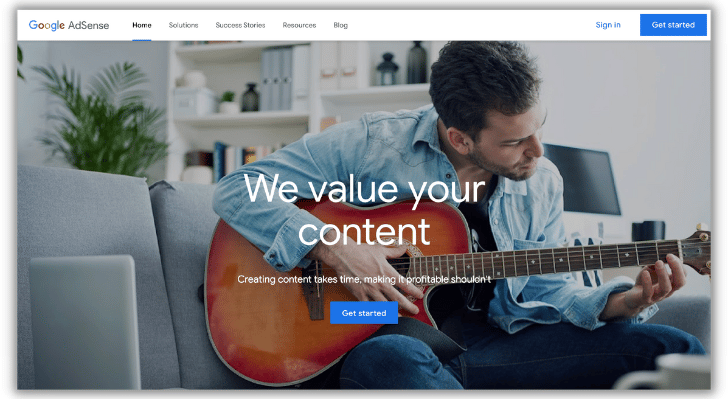 Google Adsense is a little different from the others on this list because it allows marketers to monetize their sites by placing paid Google ads. The software matches ads to the marketer's website automatically, so they don't have control in that regard.
While they can remove an ad that doesn't fit in with their site, they need someone to first point it out. This is a great option for a marketer that's already well-established, has a big audience and receives a lot of traffic. Newer marketers may struggle to make money without the traffic that they need.
Google Adsense also allows content creators who qualify for the YouTube Partner Program to monetize their videos with ads.
The commission rate varies as there are different prices for different ads. They offer two types of commission:
Cost-per-click
The marketer gets paid every time someone clicks on the ad displayed on their page.
Cost per thousand impressions
The marketer earns based on the number of visitors they have to their site.
Marketers have to meet a minimum requirement of $100 earned by the 21st of each month to receive a payout.
What is Affiliate Marketing?
Affiliate marketing is currently an $8.2 billion industry in which brands create an affiliate marketing program where they partner up with bloggers, influencers and website owners to advertise their products on their platforms in exchange for a commission.
Typically, marketers receive a commission once a sale has been completed, but they can also be paid for various things such as downloads, clicks, pay-per-action and leads. Not all affiliate marketing networks offer the same incentives and commission rates; while the basic model is the same, every single one is different from the last.
Affiliate marketing networks are a low-risk and high-value way to make more money for someone in the blogging industry. While income may be slow to start, publishers can make up to £5,000 a month if they play their cards right.
This isn't a guarantee; however, it might take some research as well as trial and error before a marketer figures out which products and content work best for them. Another downside is that if the website does not get enough site traffic in a month, it might not receive a commission payout, so this isn't always a reliable source of income.
It's important to be clear about what kind of partnership would benefit your blog or business before signing up with any of the affiliate networks.
While affiliate marketing can be seen as a side hustle for some, it can be a fully-fledged thriving business.
How to choose the best affiliate network
If working with an affiliate network is something that interests you or something that you feel is right for you, you might wonder how to go about finding the best affiliate programs. There is a list of important factors to take into consideration before jumping into affiliate marketing.
Research and reputation
The key to making profitable partnerships is to pick affiliate programmes that are well-known and have a good reputation. Do your research on the company; visit the business online, check the customer reviews and try out the products.
Working with an affiliate network that has high-quality products will lead to your own reputation growing with your audience and lead to more potential income.
Content and platform
Deciding how you'll market the products you're interested in selling is also something to take into consideration. Certain methods will require more work than others to maintain. For example, providing reviews of products will require constant content creation to advertise the products.
It's also wise to start on a platform you're already comfortable using before branching out. Producing content for a platform, you are comfortable and familiar with can help you create better content.
Products
Familiarity with the product you're selling is also a good idea because you'll be better equipped to sell it effectively and answer any questions that your customers might have. Knowing your way around the product will also make it easier to determine if it's relevant to your customers and their needs. This also makes it less likely that you'll recommend something that isn't of high quality, and this will make you appear more trustworthy. This can also drive more use of your referral links.
Relevance
It's wise to make sure you pick an affiliate network that aligns with your niche market; otherwise, your audience will be less inclined to buy and may feel that you're just trying to sell products to them. They'll be more likely to buy the product if it fits with what your website is about and seems to be authentic rather than peddling.
Commission
Commissions are the whole reason website owners choose to join an affiliate network, to earn money. So it's important to make sure you understand the commission structure the affiliate marketing program is offering to affiliate marketers before you sign on.
Pay Per Sale
Pay-per-sale is the most popular type of commission. The affiliate program pays the affiliate marketers a percentage of the profit made from each sale. The commission rate can vary depending on the product that is being sold. Affiliate commission is typically anything between 5% and 30%.
Pay Per Action
In the pay-per-action commission type, the affiliate program pays the marketer based on their website visitors performing certain actions like filling out a form or subscribing to a mailing list.
Subscriptions and Memberships
Some affiliate networks offer their affiliate marketers a recurring commission when website visitors make or renew their subscriptions. Depending on the agreement, it can be a lifetime arrangement or a limited-time one.
Cookies
It's important to know what the cookie life is for the affiliate program. The cookie life is the time frame within which your affiliate link is valid. So if your cookie life is 10 days, you are eligible for a commission if the customer buys the product within that time. The longer the cookie life is, the better it is for you as an affiliate marketer.
Terms and conditions
Carefully read through the terms and conditions of your agreement and make sure that you understand them completely. Ensure that there are no dealbreakers for you or any restrictions that wouldn't work for your niche or website.
Affiliate marketer FAQs
Which affiliate program is the best in the UK?
There are many affiliate networks in the UK, and the best one would be dependant on your audience and niche. As a start, Amazon Associates and Skimlinks cover a wide range of products and services and have easy links to manage.
Is affiliate marketing legal in UK?
Affiliate marketing is perfectly legal in the UK, but there are certain regulations that must be followed to avoid incurring any penalties.

The current consumer protection regulations of the Advertising Standard Authority (ASA) in the UK and the FTC (Federal Trade Commission) in the US require all marketers to include a clear disclaimer on their website.
How much do affiliate links pay UK?
Affiliate networks and their individual programs payouts vary from brand to brand. Some pay a set fee per click, others per sign up, and some are a percentage of a sale.
How can I start affiliate marketing with no money in the UK?
You don't need to pay to join the majority of affiliate networks and can get started with a social media account.
Can you join multiple affiliate networks?
Yes! There are absolutely no restrictions on how many affiliate programs you can join. This is a great way to have multiple streams of income and make more money.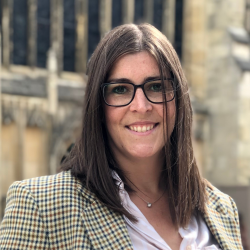 Latest posts by Naomi Willis
(see all)