With First Choice launching their brand new All Inclusive calculator I am going to look if it really does work out cheaper than other holiday options.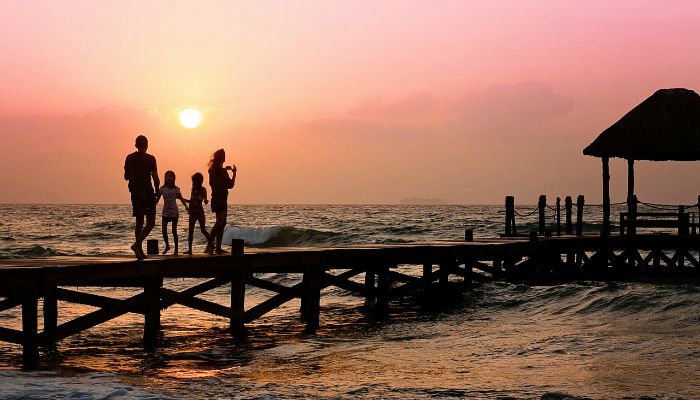 £10 BONUS OFFER: Earn easy cash by watching videos, playing games, and entering surveys.

Get a £10 sign up bonus when you join today.

Join Swagbucks here >>
There was a time when Skint Dad wasn't so skint and we enjoyed time away as a family. We've been on self catering holidays both in the UK and abroad and have been on a few all inclusive package holidays too.
I have spent time planning a DIY holiday; booking flights, hotels and transfers separately, which saved me a couple of hundred quid! However, this doesn't always work. When trying to look for the best overall price you need to try options to see what's the best deal.
When booking a holiday I always knew I wanted to find the absolute best place to stay for as little as possible. Somewhere deep inside me – even if I wasn't such an astute thrift and bargain seeker as I am now – I wanted to find the best bargain available.
What it comes down to is how much time you have and how much you are willing to put into getting a good deal.
Self catering can seem like a cheaper choice when you have the price staring at you. It's easy to see with the hotel, flights and transfers what looks cheaper versus an all inclusive option – but does it really work out cheaper overall?
All inclusive holiday calculator

Having played with First Choice's all inclusive calculator, when all different parts of a holiday cost get added into the equation, an all inclusive holiday came out £909 cheaper than if I booked a self catering holiday.
This was based on where I selected to go, how long for, who with and how much I thought we'd eat and drink while away.
But why the price difference?
Food
When it comes to all inclusive, breakfast, lunch, dinner all get included in the price.
On a self catering holiday, you can keep the costs down on your food with some good planning. Stick with cereals for breakfast, wraps or sandwiches for lunch and a big one pot dish with pasta or rice for dinner to save money. If someone in your party has a special dietary requirement or you need to eat particular meals then sticking with self catering may be easier.
When you first look at the price of booking a self catering holiday the price can look a whole lot cheaper but after adding spending money for two adults and two kids' food for a weeks' break – three meals each per day – the costs quickly add up!
You also need to take into account where you are going and the quality of the room you are booking. For self catering, make sure that the apartment you are getting has adequate facilities so you can at least cook some basics – I've read some reviews where there are very little kitchen basics (only one pan!) so you can't actually cook a family meal).
Also, where you choose to go will should also impact on your choice. Sticking to a larger European county should ensure that you can find quality supermarkets or markets but if you venture to a more exotic county the facilities you find outside the resort may not be as great.
If you are planning to take a holiday where you get to eat a full English breakfast every morning and have a choice for lunches and dinners (without the washing up!) then an all inclusive option may work out better value overall.
Drinks
Depending on what (and how much) you want to drink while you're away will also help make a decision about whether to go self catering or all-inclusive.
A self catering holiday will work out cheaper for you if are not planning to drink any alcohol and will stick to bottled water.
However, if you plan to have a few drinks with dinner each night and the kids drink gallons during the day then you need to be more realistic. As a self caterer, you need to make sure you have enough cash with you at all times to keep everyone hydrated as needed.
As well as the food, with all inclusive you will get the drinks included in the price and won't have to budget for them separately.
One thing you need to take into account – or research properly before you go – is the kind of drinks that you want to have. If you like a particular premium brand of beer or spirit then they may not be included in the price. However, if you are more than happy with locally produced beers and drinks then you'll be fine.
Ice creams
It's easy to cost for all the big things but don't forget to set aside some budget to buy the occasional (ok, 2 or 3) ice creams a day.
With a self catering holiday, an ice cream from the shop can become cheaper if you buy them in multi boxes instead of picking them up individually. When you're by the pool, you can't easily run to the nearest supermarket to pick up a box and the cool box provided in the fridge in the apartments doesn't keep ice cream cool enough! It may mean having to buy them directly from the resort at a higher price.
It may not seem like a big deal now but when booking all inclusive those ice creams will be included in the cost, meaning no trips further afield to stock up, or having to pay on site prices which work out more costly.
A few treats like these here and there will soon melt your budget away (excuse the pun!).
Work out the costs
Really, you need to be truthful about what you'll eat and drink while you're away.
If you decide not to cook and eat out a few nights then how much will that cost on top of what you've budgeted in self catering? A three course meal and a couple of drinks soon puts a dent in your budget.
To see if self catering on food and drink would be cheaper for you, work out how much you think you'll consume and then add a contingency cost for each day.
You'll need to take into account the cost of living in the county you're going to and how much the foods will cost in the supermarkets and markets you visit. Be conscious that some of the family's favourite foods could work out more expensive than the UK.
On top of the costs, you then have to take into account the time you spend on buying the food and cooking it which can eat into valuable fun with the family.
Saving money: all-inclusive vs self-catering
Booking all inclusive will ensure that everything has been budgeted for before you even leave the airport.
If you are happy to stay in the resort instead of venturing too far afield then an all-inclusive will no doubt work out as a cheaper option.
Overall it comes down to what you want to get out of your holiday. If a holiday for you is about not washing up and eating whatever you want then, not only will it be more practical but, you could also find that an all inclusive break will work out cheaper overall.
For me, a holiday is a break from it. An all inclusive holiday can allow us to indulge more without worrying about the bank balance every day.
Related posts:
Plan for Unexpected Holiday Costs
5 Ways to Save Money While on Holiday
The holidays I've had with my family are a great memory that I will always cherish. We gained some absolutely amazing memories; I remember teaching one of my daughters to swim and we've been able to spend some proper quality time together.
It may be some time before the Skint household get to have a foreign holiday again but I'm working hard to make sure a holiday is not just a pipe dream but it's something we'll get to have soon. Trust me when I say, if and when I do book a holiday it will no doubt be the best overall value!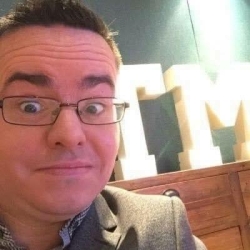 Latest posts by Ricky Willis
(see all)