Even though there is no free trial for Netflix in the UK, here's how to get Netflix for free so you can watch what you want, and save money.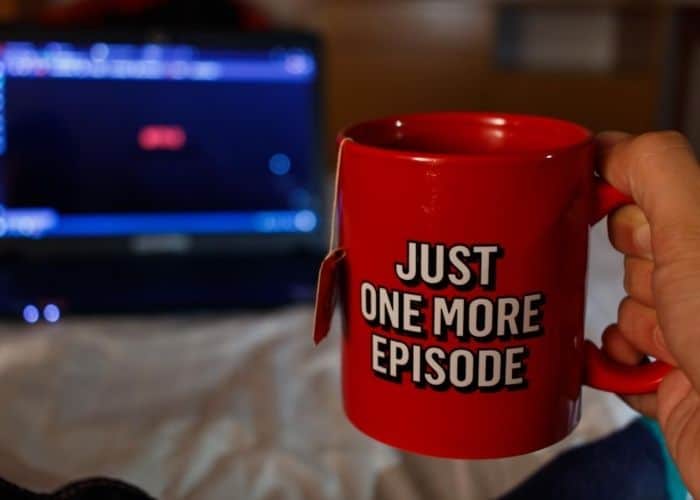 £10 BONUS OFFER: Earn easy cash by watching videos, playing games, and entering surveys.

Get a £10 sign up bonus when you join today.

Join Swagbucks here >>
Netflix is offering free access to some of their favourite shows and movies for free!
There's no need to beg for a password from your mate (which is against their terms of service, by the way…)
A freebie from Netflix doesn't happen very often, and they don't even offer a free trial when you sign up.
You don't even need to sign up for an account to watch any of the shows.
How can I get Netflix for free?

It's not just one or two things available to watch for free – but there loads of films and series.
You just need to head to their watch free page, pick what you want and click play.
Here's what's currently free:
Stranger Things – award-winning Netflix series – a bit strange, but fantastic watch!
Murder Mystery – Netflix original comedy film with Jennifer Aniston and Adam Sandler
Elite – Netflix crime drama series set at a private school in Spain
Boss Baby – Back in Business – Netflix animated series where the Boss Baby brings his brother to work
Bird Box – thrilling Netflix film where they try to escape but have to be blindfolded
When They See Us – Netflix series about teens from Harlem who get falsely accused of an attack
Love Is Blind – Netflix series and a social experiment where people get engaged before meeting each other
The Two Popes – Netflix film, inspired by true events with Anthony Hopkins
Our Planet – Netflix documentary series
Grace and Frankie – Netflix sitcom series about two women who become friends after their husbands leave them (for each other)
Is there a catch?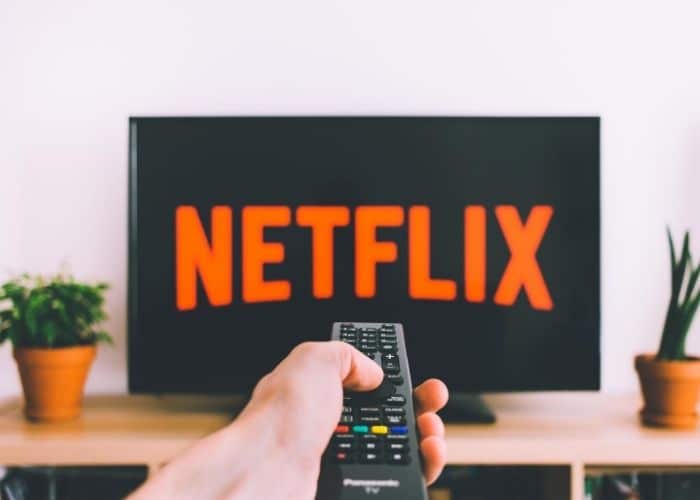 Not really!
You don't need to give them your email address.
You can get Netflix for free without a credit card.
They don't even ask for any bank account details to watch anything.
There aren't even any adverts when you watch the content for free.
You literally choose what you want and press play.
For the movies, you get to watch the whole feature-length film.
The only real issue is you're only getting access to a small part of a series. You can only watch the first episodes, rather than the whole series.
Maybe this is an issue as you get hooked and want to sign up?
If so, there is no other free trial, and you'd need to pay with prices starting from £5.99 a month. Although you can cancel at any time and there's no contract.
It's not clear how long this offer is running, so it may be withdrawn at any time.
How to get Netflix for free
If you're short on cash and want to watch Netflix for free, you've got a couple of options:
Share a subscription
If you live in the same household as someone with a Netflix account, you can share it.
It may backfire, and they could ask you to split the cost, but you'll still save money overall.
As an FYI, their terms of the subscription say that you shouldn't share the subscription with anyone who lives elsewhere. If you're a uni-student living away from home, it's ok though.
Not sure if anyone ever got their account closed, but you never know what a huge company could do if they got grumpy…
Get a new contract
If you're due to upgrade your phone or you pay for a subscription TV, be sure to check if you get any offers when you switch.
Some phone providers throw in 6 months of Netflix for free, and there are Sky Netflix offers too.
Get Netflix cheaper
While not free, you have a few options to get Netflix cheaper.
Buy cheap gift cards
Use CD Keys to get discounted Netflix vouchers.
Instead of paying full price, you can get a gift card cheaper and redeem it on your account.
Watch something else
Netflix isn't the only streaming service out there. Some of the others will offer you the same and other programmes that Netflix doesn't have – any they may be cheaper still!
Obviously, BBC iPlayer (with a TV licence) is free, as is the ITV Hub, My5 and All 4.
Amazon Prime Video has loads of films and exclusive originals from £7.99 a month, and they offer a free 30-day trial.
Split the cost
As before, you can look to share the subscription with people you live with.
If they want to watch too, split the account two or even three ways to make Netflix cheaper.
Cancel
If you're not going to be using it from one month to the next, then cancel Netflix.
There is no contract, and you're not tied in for any time, so save your cash and don't pay if you're not using it.
Watch the ads
Netflix offers a Basic with Ads plan. It's cheaper than their other plans, but you get 4 – 5 minutes of adverts thrown in before and during whatever it is you're watching.
Sure, it's kinda annoying, but you're saving money on a cheaper plan.
How can I watch it?
As with "normal" paid Netflix, you can access free Netflix anywhere, anytime.
It's a streaming service so you will need WiFi or data on your device (although that may cost you!).
You can choose to watch on your computer, via their app, or on smart TV, tablets, streaming media players or game consoles.
As Netflix is a streaming service and nothing is live, you don't need a TV licence to watch it. If you don't watch any live TV or use BBC iPlayer, you can save money and consider cancelling.
If you're looking to ditch subscription TV, here are ways you can save and still watch what you want.
NOW TV is also a good one to sign up for, and you can get free NOW TV trials, so you can try before paying. There are also plenty of NOW TV offers.
:: Come and join thousands of other savvy shoppers in the Skint Dad Deals Group on Facebook to find out tips and tricks to save money on everything.
Enjoy this post? Why not also sign up to receive our newsletter.
We send out all the best money saving news and tips from the site, and as an added
bonus you'll get an exclusive £16 cashback from Quidco (new members only)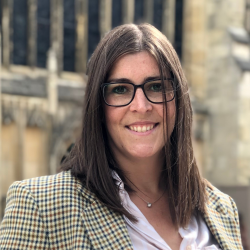 Latest posts by Naomi Willis
(see all)