Save money watching TV and find out all the latest NOW free trials, deals and offers for Entertainment, Cinema, and Sports passes.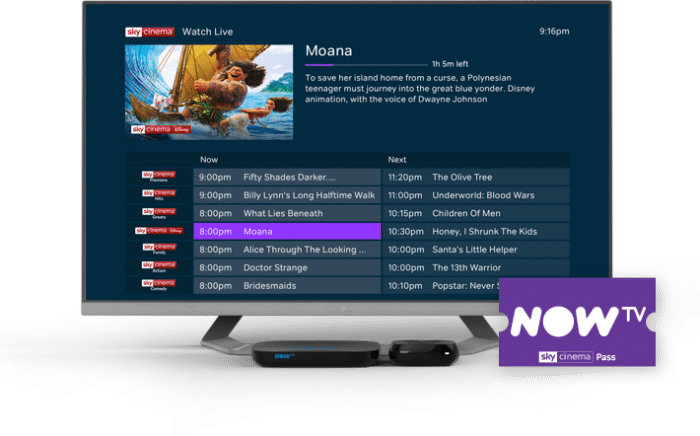 £10 BONUS OFFER: Earn easy cash by watching videos, playing games, and entering surveys.

Get a £10 sign up bonus when you join today.

Join Swagbucks here >>
One way to save money on your bills is to ditch expensive TV packages.
While you may think you need subscriptions like Sky TV, chances are you don't watch half the channels they give you.
Luckily, there are now loads of other options to keep your costs down and free up more money in your budget.
NOW is a great option if you're a TV lover as it has loads of up to date things to watch.
It's just like watching Sky content, but without getting tied into long annual contracts.
How does NOW TV work?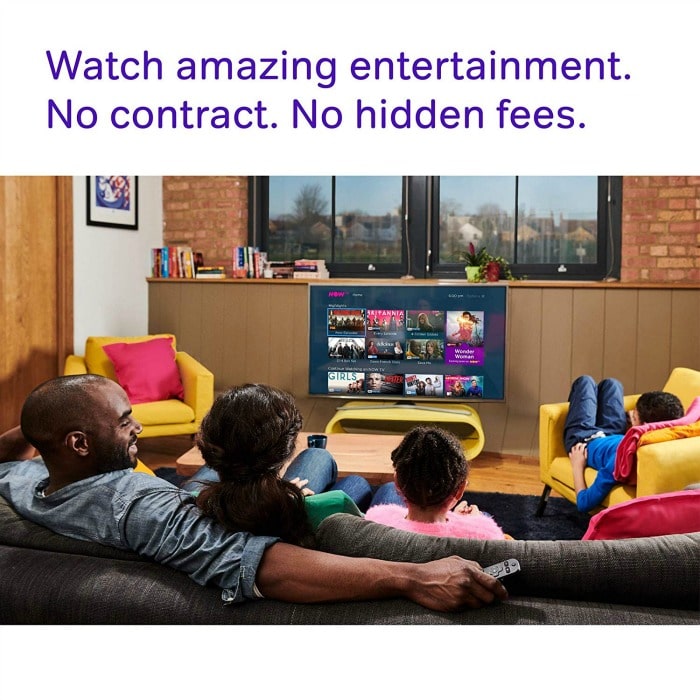 Unlike Amazon Prime Video and Netflix, Now TV comes in five individual packages.
This means you're able to pick and choose what you like and only pay for what you watch and subscribe to.
Your options are:
Entertainment – all the box sets, plus Kids
Movies – latest blockbusters currently on Sky
Sports – all the sports channels
Hayu – reality TV
You need to subscribe to each one via a monthly subscription.
You likely won't need all of them all the time. Perhaps you want the kids' pass channels over the summer when school's out, or you fancy having access to movies over Christmas.
Or maybe you're really into box sets and want to have access to watch whatever you want, whenever you want.
If you plan to have a few different memberships, it can work out expensive and sticking with an actual subscription may work out cheaper (although not as flexible in terms of being able to cancel).
Instead of cancelling your package, there are Sky deals for existing customers, which may see you save a decent amount.
NOW TV free trials, deals, and offers – new members

Most of the best deals, including the 7 day free trial, are mostly for new members.
Here are the best new member offers.
Entertainment and Cinema Bundle Membership
6 month bundle of entertainment and cinema
Costs: £12 (was £19.98) for 6 months
Plus, get Boost free for 7 days so you can stream in Full HD on three devices at the same time (auto renews at £6)
After your six month offer period, Membership auto-renews monthly at £9.99 for each membership.
Cancel anytime.
Offer ends 2 March 2023.
Award-winning shows and HBO boxsets
Cancel anytime
Sports membership – save 40%
£21 a month for 12 months – offer for new and existing members!
Plus, get Boost free for one month (auto renews at £6)
All 11 Sky Sports channels
Access on your mobile, computer or TV
Cancel anytime
Sports auto renews at £34.99 after 12 months, unless cancelled
Day membership
Or make a one off payment of £11.98 for a day and mobile month membership.
You get full access to Sky Sports for 24 hours, plus you get a 9-month Mobile Month Membership within 10 working days. This allows you to stream 5 channels, including Sky Sports Premier League on your smartphone.
Cancel anytime.
Cinema Membership
Choose £9.99 a month for Cinema, with a Boost free 7 days (auto renews at £6).
Cancel anytime.
The latest blockbusters
Cancel anytime
Cheapest way to get Sky Sports without a subscription
Can I get a NOW TV free trial?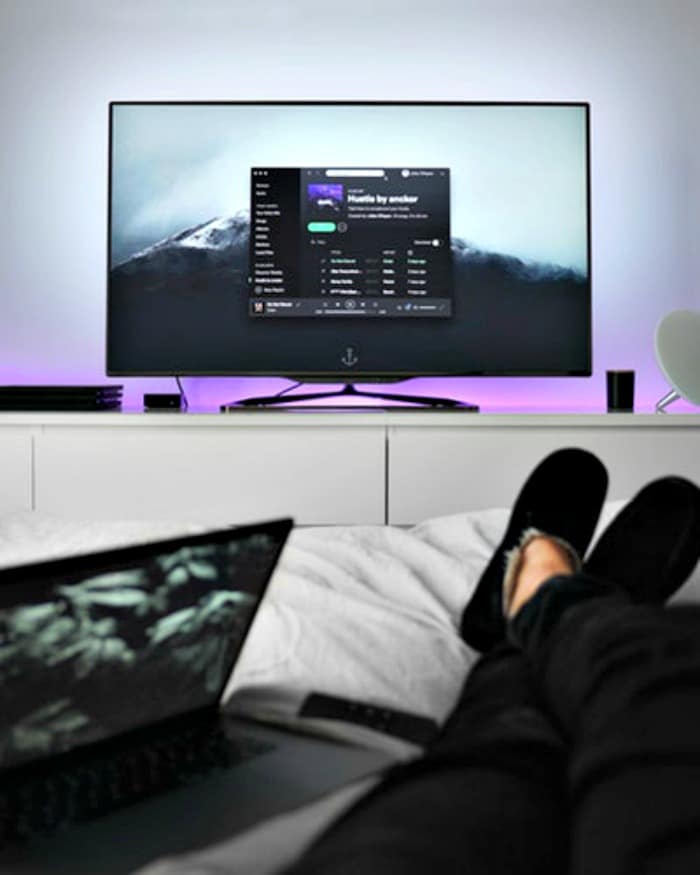 Oh, yes!
First off, you can start with a free NOW TV trial.
Instead of running off and starting to pay from day one, there are many ways to get NOW TV for free!
You're able to get a 7 day free trial for Entertainment and Kids on NOW TV and you can get a 7 day free trial hayu Pass.
You can do these individually, and you don't have to do the free trial for all at the same time.
Each trial also gets you a Boost free trial too.
This is great as you can get it all set up, watch away then cancel your subscription and never have to pay if you don't want to.
You'll be able to watch all the TV you want on loads of different devices including your smart TV, laptop, tablet, smartphone or games console.
Unfortunately, you're not able to get a free trial for Sky Sports.
From 17 October 2019, you're no longer able to get a Now TV free trial with the Cinema package. They took this decision to "allow us to continue to invest in even more great content and functionality to keep evolving the viewing experience" for their members.
There are a load of decent NOW TV offers if you know you want to watch for a few months.
If you're an existing NOW TV member but have only signed up to one of their passes, you're still able to try one of the other trials, or why not look to take advantage of their latest offers below.
What is NOW Boost?
For an extra £6 a month NOW is pushing Boost to its new and existing customers.
Here's what you get:
Ad-free streaming on cinema and entertainment
Full HD on all Sky Sport channels, plus selected shows and films
Immersive audio with Dolby Digital 5.1
Sky Sports channels streamed at 50 frames per second
Extra streaming allowance – watch on up to three devices at a time instead of one.
Is NOW Booth worth it?
If you want no ads, like NOW TV used to offer, then I suppose it's worth it.
Depending on your TV, paying for full HD might not be worth it either. If you have an older TV, it might not be worth it, so check that your TV is 1080p instead of 720p. Remember that You'll need a minimum internet speed of 12Mbps to stream in 1080p.
To get full advantage of the Dolby Digitial 5.1, you will need to have a surround sound speaker system or soundbar. Do you have one?
The streaming for Sky Sports is at 50 frames per second. If you aren't watching Sky Sports, is it worth paying more?
If you are the only person watching NOW, then Boost might not be worth it. However, if everyone in your household cannot agree on what to watch, then it's totally worth it!
Existing member offers
Check your emails!
Sky Sports Month Pass offers are regularly sent by email to existing NOW TV customers only, and you need the unique NOW TV voucher code for the offer to work.
The NOW TV cancelling game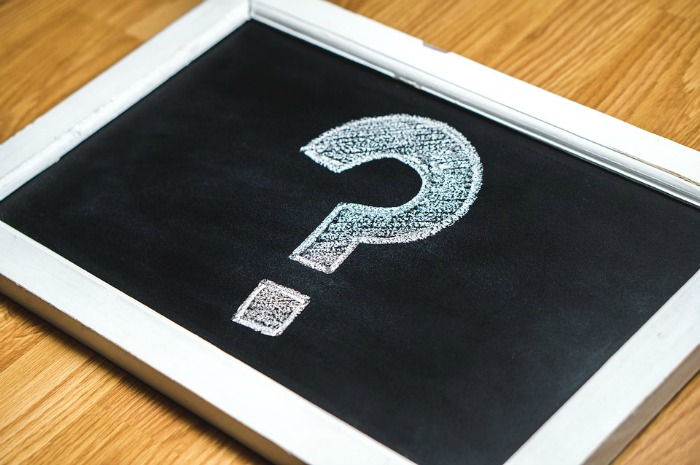 This is a little cheeky, but it never hurts to try.
Once you're all signed up, and you've got to the point you want to cancel, you go through some steps for the cancellation process.
NOW TV tries to convince you to stay, but by the third screen, you are usually given a special offer to stay with NOW TV.
It's usually half price for a month, but we've been offered a big cut-price to stay for 3 months.
This doesn't always work, and if you get all the way through and you don't get offered, you can always start up your subscription again…or…look for more offers…
NOW TV stick month pass offers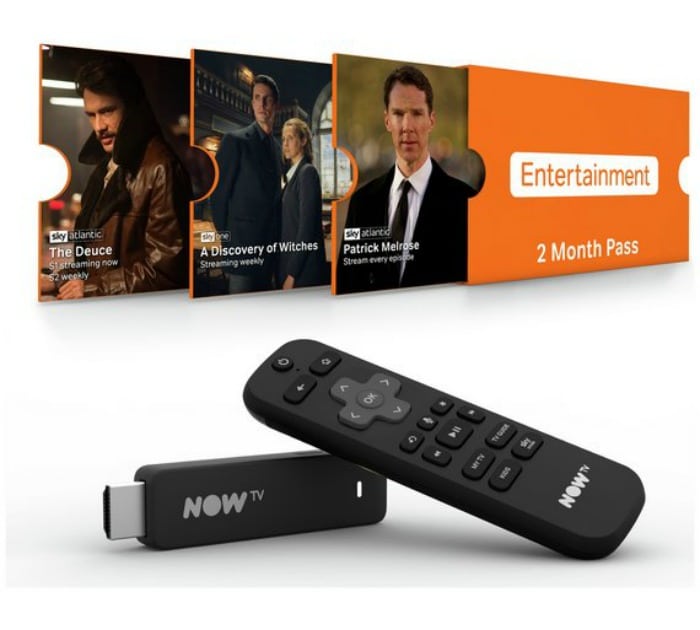 Up to 3 months free NOW TV with a NOW TV Smart Stick
If you don't have a smart TV or a games console to watch NOW TV, though, it's worth getting a Smart Stick.
These sticks plug into the HDMI port at the back of your TV, making it easy to watch NOW TV.
You then get access to entertainment, Sky cinema and any other content you want. It can also be a good idea if you don't want to pay a monthly £5 fee for Boost, but only if you can get the stick at a great price!
As a bonus, you can also get one or two months NOW TV passes pre-loaded when you buy a NOW TV Stick from Amazon/Argos:
Considering a one month Sky Sports NOW TV pass usually costs £33.99 a month unless cancelled, buying a Smart Stick can be a better value option!
Unfortunately, the sticks are being discontinued, so you'll only get these deals if you can find a retailer with excess stock.
Other NOW TV freebies and deals
2 months free NOW TV pass with a games console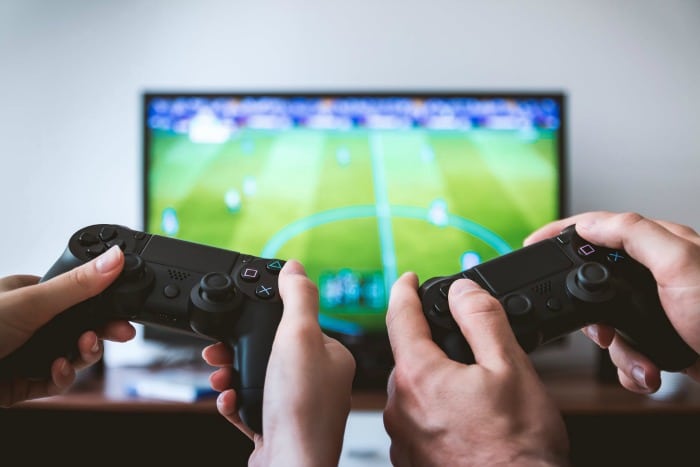 This offer is currently not running.
---
Do you like gaming? Or have a family member who does?
When you buy a new console bundle from Game, you get a free 2 month NOW TV Entertainment pass is thrown in!
They come with most PlayStation and Xbox bundles.
Remember, you're also able to watch NOW TV through your games console.
Free NOW TV pass with apps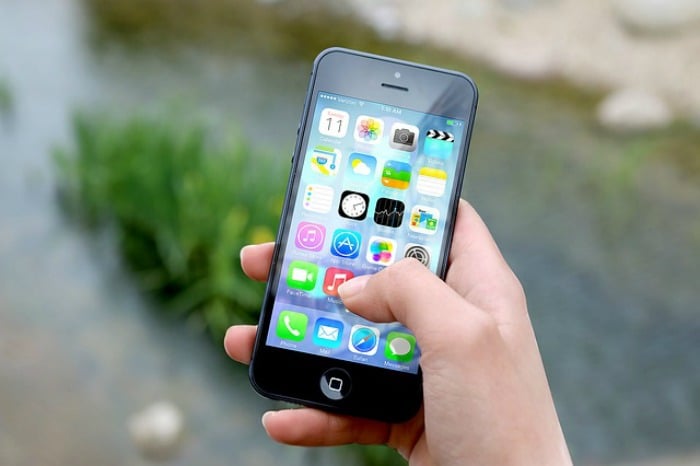 There are a few apps that give away free NOW TV passes as rewards for using them.
Some I've seen so far (please do let us know if there are any more):
Sweatcoin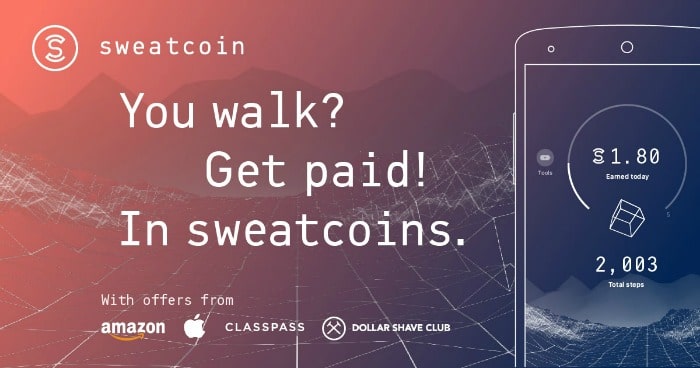 With the Sweatcoin app, you get paid to exercise!
While you don't get physical cash, you earn credit for walking around (or running, if you are that way inclined) while outside.
You can spend your coins on offers and promotions in the app. While they've had a few bits and pieces I've swapped for my free credit in the past, I've used my Sweatcoins to get free access to NOW TV.
I've been able to get free Entertainment Passes as well as a Sky Sports Pass!
Wanna give the app a go? Sign up here or check out our Sweatcoin review.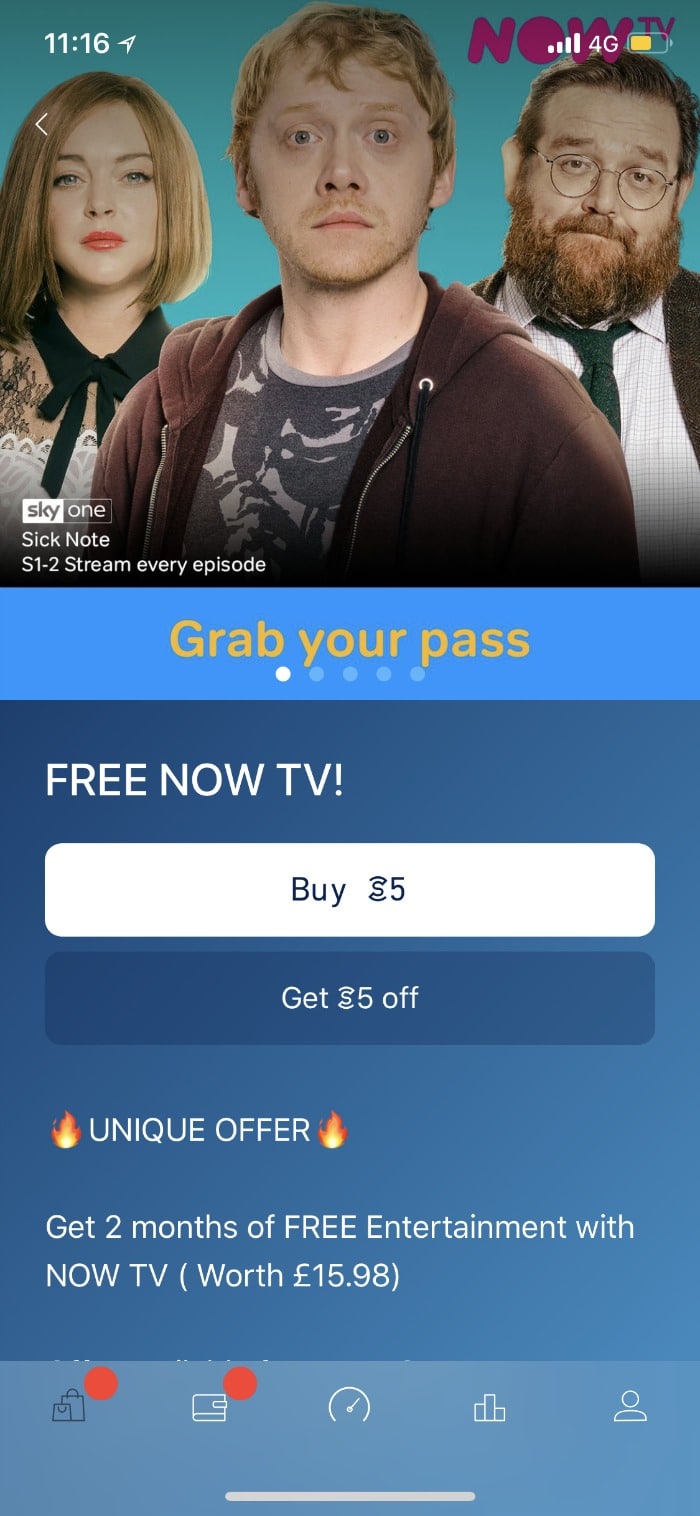 Hold
The Hold app allows you to earn points for not using your phone.
In a world where we seem to be constantly connected this works as a good incentive to live in the real world.
You earn points for every 20 minutes you're not using your phone and can trade the points for a variety of things, including NOW TV passes.
Snatch
Snatch is a virtual reality treasure hunt.
You start by searching for packages in your area (don't worry, you don't need to leave the house for this one). You can either find them floating randomly, or you can pinch them from other people who are using the app.
Once you've held the package for the stated time frame, you're able to open it up for a gift. Sometimes, it's just in-game stuff, but there are times when you can get free NOW TV passes.
Buy lower-priced passes elsewhere
Instead of buying your passes directly with NOW TV, you can sometimes buy lower-priced passes elsewhere.
Once you've got your voucher, you will get a code, and you can enter it in the "Passes & Vouchers" section within My Account (the same as you do when you get free NOW TV vouchers from the apps).
Here are some of the very best NOW TV offers:
NOW TV 2 Month Entertainment Pass
3 month NOW TV Sky Movies UK Pass
1 Month Sky Sports Pass for NOW TV
1 Week NOW TV Sky Sports UK Pass
Groupon also offers some NOW TV vouchers and codes.
How much does NOW TV cost?
Here's the NOW TV cost and prices for different packages and memberships.
If you're paying for NOW TV, you choose to pay for the things you want to watch, rather than being bundled into a big package you don't need.
You pay a one-off payment each month and can cancel the NOW TV membership whenever you want.
Sky cinema membership
Perhaps you're a film buff and want movies, you need Sky Movies, priced at £11.99 per month.
You get unlimited access to over 1,000 movies, with up to 30 new films added every month, plus you get access to 11 live Sky cinema channels, including Sky Cinema Disney.
Entertainment membership
If you love your TV box sets and want to binge-watch the latest big shows like Game of Thrones and Big Little Lies you'll want Entertainment, costing at £9.99 per month.
You get to watch the latest and best shows which are not on Freeview. There are over 300 box sets with up to 30 added a month. Plus, you get free access to 13 top channels, like Sky Atlantic, FOX, and MTV.
See: Freeview vs Freesat: what's the difference?
Kids
While you may not watch it (or you may end up finding yourself watching another episode of Paw Patrol an hour after the kids are in bed (just me??)), the Kids TV is included in the cost of the Entertainment membership.
Your little ones will be happy as there are thousands of episodes on-demand, plus 6 top channels, including Nickelodeon, Nick Jr and Cartoon Network.
As an added Brucey-bonus, you're able to download selected shows to your Android or iOS smartphone or tablet to watch offline (so you don't need to drain your data while you're out!)
hayu membership – reality TV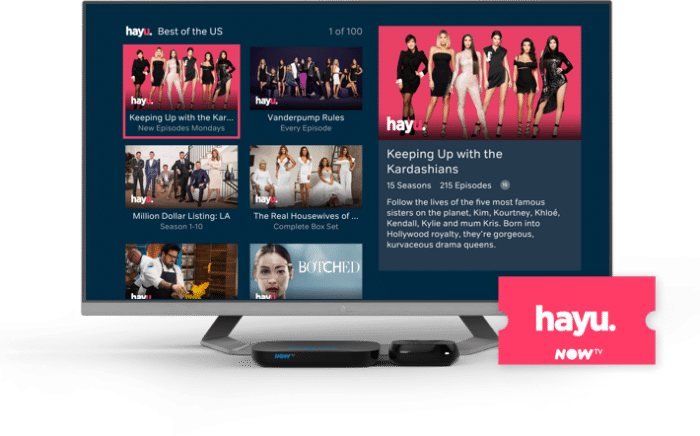 Maybe you prefer reality TV and must keep up with the Kardashians and the Real Housewives, then you need the Hayu pass, which is £4.99 per month. You get a 7 day free trial to get you started.
There are thousands of reality TV episodes on-demand, and you can watch loads of shows the same day as the U.S.
Sky Sports membership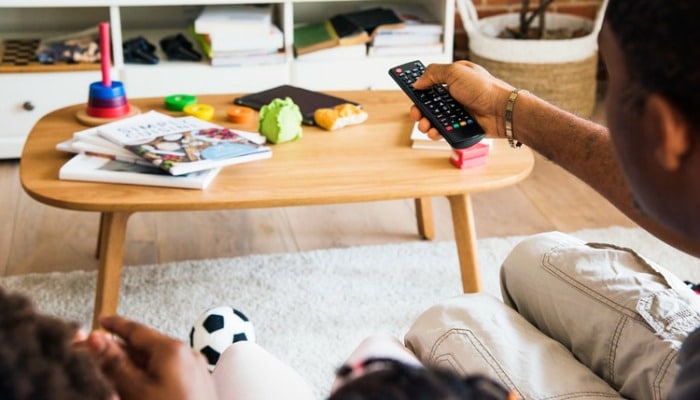 For avid sports fans, you can choose a Sky Sport monthly pass for £33.99 a month. With that, you get access to all 11 Sky Sports Channels with no contract.
Instead, you may want to pick the Sky Sports mobile pass, if you're happy to not watch on TV.
This will get you 5 channels of live Sky Sports TV for the lower price of £5.99 per month (again, you can cancel at any time, and there's no contract).
Sports day membership
If there is a special match/game/event on and you want to watch it as more of a one-off, you can also choose to pay for a day pass instead for £9.99 for 24 hours.
> Read our full guide for loads of ways to watch cheap Sky Sports.
How to watch NOW
Newer TVs will have NOW built in as an app. If it's not there, go to the settings and search for the NOW app.
If you don't have it on your TV, you can watch it with an Amazon Fire Stick.
You can also use your PS4/5 or Xbox One and Series X/S to watch.
Instead of watching on a TV screen, you can also watch from Apple iOS devices and Andriod. You can even choose to watch from a Mac or PC.
Anything else?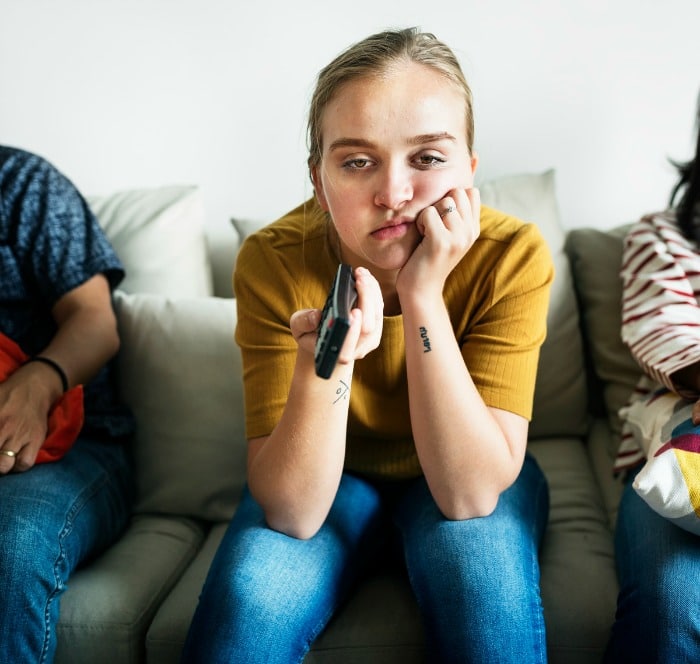 Have you watched everything a NOWTV subscription has to offer? Maybe there are programmes on other streaming services?
You can get a month's Now TV free trial with Amazon Prime Video as well.
You can also watch Netflix for free.
Finally, if you're happy watching all your TV via streaming, you may want to consider if it's time to ditch your TV licence and save even more money!
Lastly, be sure to take a look at cheaper alternatives to Sky TV so that you can ditch your expensive TV subscription once and for all.
Expired offers
25% off NOW TV Sky Sports pass offer
Sports 4 month offer includes Boost free for 1 month
£25 a month for 4 months, cancel anytime
11 Sky Sports channels for 24 hours & 5 months Mobile Month Membership
5 channels including Sky Sports Premier League, Action, Arena, Racing and News on your smartphone
Remember that you can stop your renewal at any time and there is no fixed contract. Boost renews at £5 a month. Sky Sports renews at £33.99 after 6 months.
Confused Rewards
When you buy a car or home insurance with Confused, you can choose a gift.
You can either choose:
12 months' Roadside Assistance with Green Flag
£20 to spend at Halfords or auto centre
£20 to spend at Dominos
or
Up to 6 months Pass with NOW TV.
You can pick from one of three Passes and get the latest must-see TV shows, sports or movies.
The best passes to pick are a free Sky Cinema Pass for 3 months or a 6 month free NOW TV Entertainment Pass.
Passes auto-renew unless cancelled.
Swap Clubcard points for NOW TV passes
Tesco Clubcard holders are now able to cash in their Clubcard points for NOW TV.
For 50p of Clubcard points, you can get x3 the value of your points and swap them for £1.50 of NOW TV vouchers.
You're not able to use the points for NOW Broadband, but you can get credit to instantly watch Sky Cinema Pass, Entertainment, Sky Sports, Kids and hayu.
Any credit in your account will be used when it auto-renews each month, and any remaining balance will be paid by the debit/credit card you've got on your account.
NOW TV credit expires after 36 months so only change up what you'll use.
You're able to change a maximum of £50 of Clubcard vouchers to £150 of NOW TV pass credit in a single transaction.
24 months free NOW TV pass with a new phone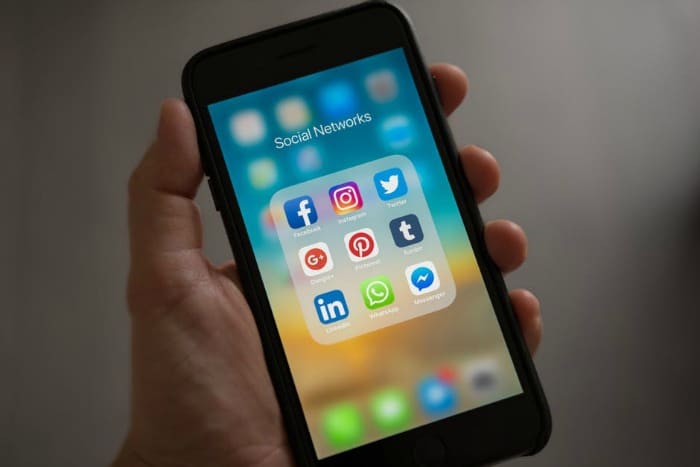 This offer is not currently running, having switched it for free Amazon Prime.
---
After a new mobile phone contract?
You can get a whopping 24 months of NOW TV Entertainment for free with Vodaphone.
That's nearly £200 worth of free NOW TV!
You need to choose a Pay monthly Red Entertainment plan and can pick either a contract or SIM only deal.
You're then able to stream all the latest TV shows and box sets, plus watch channels for free including Sky Atlantic, Sky 1, Sky Witness, Sky Arts 1, Gold, MTV, Fox, Nat Geo Wild, SYFY and Comedy Central (ABC Studios box sets only).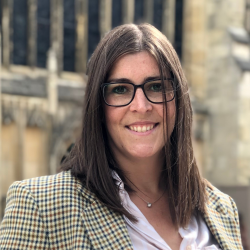 Latest posts by Naomi Willis
(see all)