It is few and far between, but there are times when fake products appear on Amazon or eBay. Don't get ripped off by following these tips.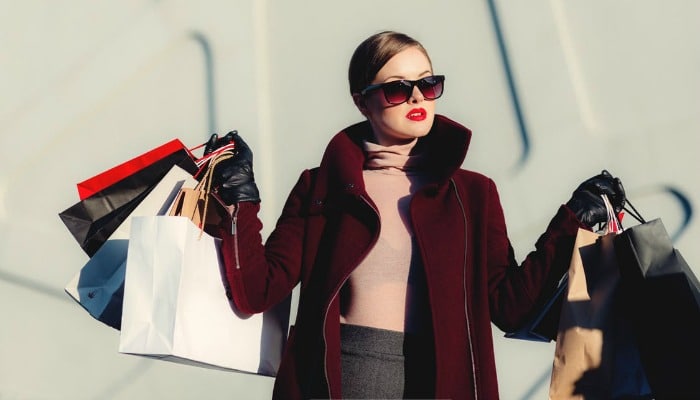 £10 BONUS OFFER: Earn easy cash by watching videos, playing games, and entering surveys.

Get a £10 sign up bonus when you join today.

Join Swagbucks here >>
While the majority of sellers on Amazon are legit, there are some (and it really is only a few) who aren't.
Third party sellers (independent, marketplace sellers) can sell stuff and ship it themselves without going through the Amazon process. While there is nothing wrong with this, a few every now and then, turn out to be a little bit dodgy!
Amazon don't take kindly to fakes and will have seller account shut down eventually and say that:
"The sale of counterfeit products, including any products that have been illegally replicated, reproduced, or manufactured, is strictly prohibited."
But, if they haven't noticed the seller pushing counterfeit items, save yourself the hassle of having to be the one to fall victim to a fake seller and follow these tips to make sure you're buying legitimate products only.
Check the photos
Looking at photos of an online product can be difficult. For starters, they are only showing you so much. However, a good seller will try to give you enough so you're comfortable with making the purchase.
Like the example here, the naughty seller tweaked the image to cut off the dodgy part of the product – tut, tut!
Check on the brand website for the item you're after. Do the images of the product or packaging match?
You could always try a Google reverse image search too. Add the image into the search and it will bring up the same photos from other sites. While this may not show the item is a fake, it may well help to determine that it's actually real.
Check the reviews
Right product – check
Right price – check
In stock – yep
Now, head straight down to the reviews and see what people actually say. While you may be thinking it's obvious, take some of them with a pinch of salt.
Amazon show which purchases are verified. This means if it doesn't say "verified purchase" the person may not actually have the item. They could therefore be overhyping the product (or even underselling it) just to make it look like a great item. Have they given it 5 stars but only written 5 words – surely if someone liked it that much they'd put more detail?
Here is where you'll likely see buyers just say "it's fake" as well.
Check it's a proper seller
You can see the name of the seller on each product.
On Amazon, look under the title and you'll be able to click on the seller to see what else they've got for sale. Check that they look like a legitimate seller.
While you're on their sales page, see what other products they are selling. Does this seem to match a range of what you're buying or are items all over the place? As you've got access to their other items, you'll also be able to check out reviews on these as well.
Check where it's being shipped from
It's with no disrespect, but sellers I've seen selling fake items on Amazon usually originate from China.
Do check to see where the seller is based as this may also factor in if the item you're planning to buy is a real or a knocked off copy.
If you know it's a big brand item then surely it will just be shipped from the UK? …alarm bells should start ringing if it's coming from further afield.
Check the price looks right
Is the item you're after ridiculously cheap? Is it 55% cheaper than any one else is selling it for?
While it might look like an utter bargain, if you're after a popular product, the likelihood of it being mega low priced is never gonna happen.
Now I know you want a bargain so, instead, use the Amazon Discount Tool to see if you can find the item you're after tucked away on sale. Alternatively, would you consider buying one from an outlet? Check out our packed guide on official eBay outlets with pretty much all the big high streets stores out there.
Check your item when it arrives
So you've done as many of the pre-checks as possible to the point that you've parted with your money.
Does that mean it's not a fake? Not necessarily I'm afraid.
When the item arrives, go back to the brand website and check again. Just because you save one photo online does not mean they've sent you the same thing.
Do they look the same? Does the product feel like the right quality?
I'm really hoping it does 😊
What can I do if I've bought a fake product?
Well firstly, don't panic!
First step is to contact the seller. Hopefully they will be able to put it right and refund you for both the purchase price and and packaging costs.
At the same time, be sure to make sure you notify Amazon who will be able to put things right or, for eBay, log it with their Resolution Centre.
Then it's your turn to leave a review (unless the seller has been shut down already). Don't let others put up with knocked off gear – leave a couple of photos and some details about what's wrong with it so the seller won't get far again.
While we're not trying to put anyone off from shopping on Amazon or eBay ('cause you can save shed loads of money shopping right!), we just want you to be more cautious about who you buy from.
As the sites have more and more third party sellers, it's not possible for them to crack down and stop the dodgy ones straight away.
In reality though, the majority of them are legitimate sellers, just out there to make a living like the rest of us.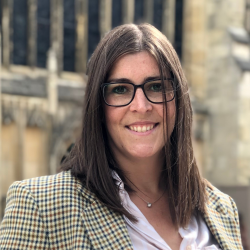 Latest posts by Naomi Willis
(see all)