Going on holiday? Yay! But what do you need to bring?! Take a look at our caravan holiday checklist to help you know what essentials to pack.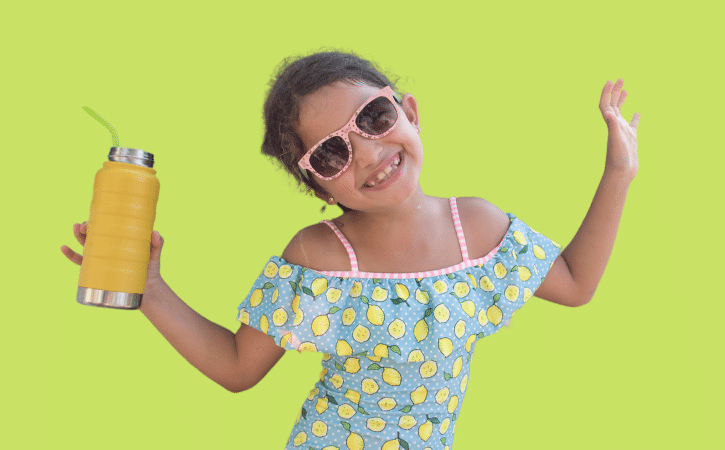 £10 BONUS OFFER: Earn easy cash by watching videos, playing games, and entering surveys.

Get a £10 sign up bonus when you join today.

Join Swagbucks here >>
You can't beat static caravan holidays, and with overseas travel still a bit tricky (and expensive), many Brits are opting for a cheaper choice in the UK.
Family holidays in a caravan offer total flexibility in what you want and the perfect chance to get some fresh air and a break from the four walls.
Not booked a holiday yet? Find out the best Haven park for facilities and overall value for money.
Caravan holiday checklist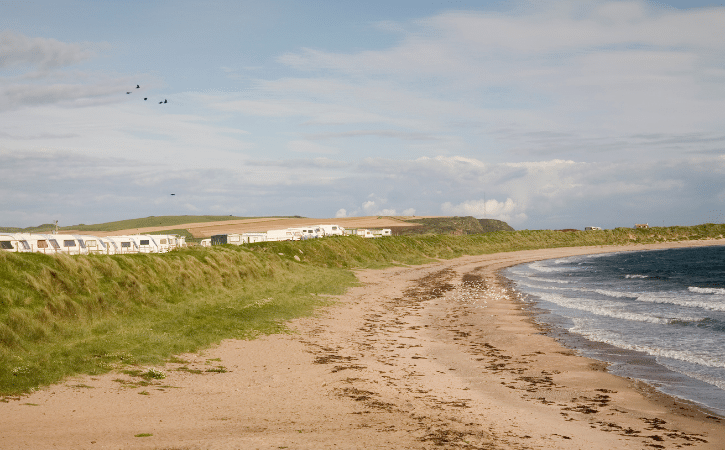 Whether it's your first time or you've been before, it's worth double-checking a caravan packing list of what to take to your holiday park.
Many sites differ in facilities and what's on offer in your holiday accommodation, with some supplying linen and tea towels and others where you need to bring your own.
With the ever-changing British weather, you'll also need to cater for all seasons, including a range of footwear and coats.
So we've pulled together a caravan holiday checklist for you to use when you're getting ready.
Kitchen essentials
Static caravans usually are well kitted out with saucepans and plates, but you may want to take an extra tin opener and bottle opener just in case.
Other basics we recommend include washing up sponges, washing up liquid, kitchen roll, black bin bags, and Tupperware and ziplock bags for any days out and picnics. Taking your own snacks on a day out can really help stretch your holiday money.
Oven gloves and a tea towel might also come in handy.
I've known several people taking their slow cookers with them, so you don't need to stress about cooking after a long day of family fun!
Not booked anything yet? How about getting a £9.50 deal by using Sun holiday codes for a UK break?
Food and drinks
It's also worth taking your own supplies of tea bags, coffee, sugar and milk to your holiday home. This can save you a small fortune from overpriced holiday shops, and a cuppa will be welcomed when you arrive on your first day.
You'll also need basics such as cooking oil, salt and pepper and any spices or sauces you like, such as ketchup or brown sauce – vital for your caravan kitchen.
Depending on your budget and how far you're travelling to your holiday park, you may want to take cereals, bread and tinned food such as beans and staples such as eggs. That way, you can quickly whizz up a quick tea after a day out.
Consider taking a pre-cooked dinner for your first meal. Some seasoned caravaners prepare a bolognese or shepherd's pie to carefully transport and then heat up when you arrive on your first night.
There's nothing to stop you from getting a supermarket to deliver your food essentials to your caravan if you don't want to load up your car. Squeeze the pounds by using the cheapest online supermarket.
Living room essentials
The living room will be the heart of your family holiday and offer the perfect opportunity to dust off those board games and magazines you have at home.
If you have room in your car, you may want to take some of your favourite playing cards, toys or games to your holiday destination.
A small selection of pens and paper are good for completing crosswords or playing games on your trip.
Some holiday caravan sites provide a selection of games and even computer games.
Bed linen
If you are staying in a holiday park, you may need to bring your own duvet covers and pillowcases.
Some places, like Haven Holiday parks, have all the beds made on arrival. Others don't, and you need to bring sheets and bed linen.
This really is worth checking whether bed linen included in the package as you could be charged extra if you haven't bought them.
Towels
You'll probably need a good selection of towels for your family holiday – from bath towels to beach towels for swimming.
These can be pretty bulky to pack, especially if you have lots of small children to pack for, so check with your holiday provider if towels are included.
Indoor activities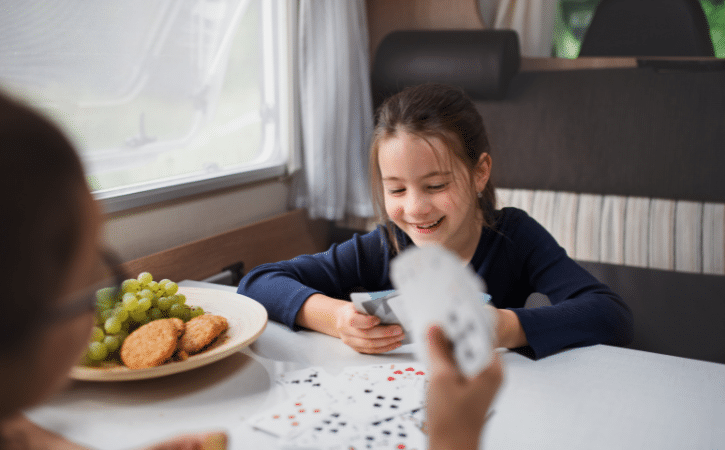 Another favourite for small people is some pens and colouring books, especially if you have some rainy days during your stay.
Pack some films to watch if there is a DVD player in the caravan.
If you have room in your car, consider taking some outdoor games such as a ball, scooters and a skipping rope for young families to play with.
Things to pack for the kids
Optional extras include hiring a travel cot, bed guard, and high-chair for your caravan when you book your break. Of course, there may be an extra cost for these, so do take that into account.
Check if you need to collect any of these items on your arrival.
If you need to take your own travel cot, make sure you can pack it into your car.
Also, if your kids aren't a fan of the dark or don't like sleeping in unusual places, bring a night light. (This can also help adults from hitting their toes in the dark! Can you tell I'm talking from experience?!)
Bathroom
Double-check if you need towels to the site, and don't forget to take your bathroom essentials such as:
Hand wash
Shampoo and conditioner
Shower gel
Toothbrushes and toothpaste
There should be a toilet roll for your arrival, but you will need to buy more. Again, you've got the on-site shop, but it's cheaper to bring your own.
Medicines and a mini first aid kit – plasters, antiseptic, paracetamol and sun cream. You might want to grab a printable list to check before you leave.
Everything else to take to static caravan holiday parks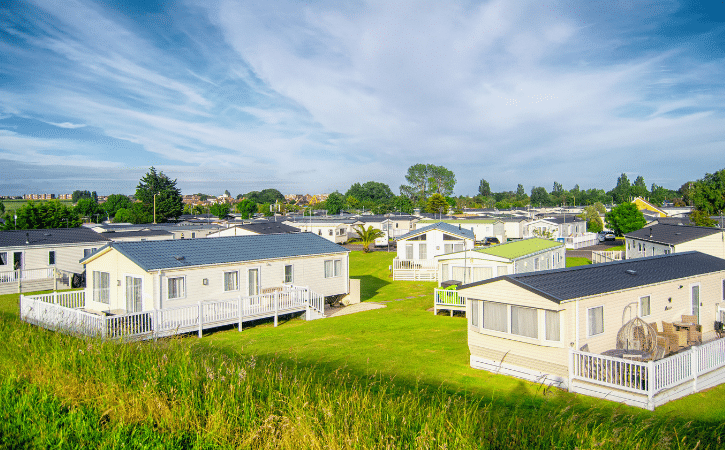 Swimming
Your children are bound to want to use the best of the on site facilities – the swimming pool. Make sure you pack swimming costumes, goggles, and any toys for around the pool.
If you are staying with Haven and don't have Pay Passes, it's worth looking into their overall value as you get swimming, activities and day time and evening entertainment included.
Outside chairs
Camping chairs can also come in handy for days out with your kids, especially if you visit the local seaside as part of your summer fun.
Cooler weather
You'll need a good selection of clothes as the weather is not always reliable, particularly at night when it can turn quite chilly in your accommodation.
Buckets and space
Save money on buying from local tourist stores and take crabbing nets, buckets, and spades when you visit nearby rock pools. Your little ones will love exploring rock pools – jelly shoes are perfect for this kind of trip.
Anything else?
A torch can be handy if you walk back to your accommodation when it's late.
And, although you may want to be off your phone – don't forget any relevant chargers!
Remember, even if you forget something, most caravan parks and Haven sites have a shop and are close enough to a town to pick up any essentials.
Get prepared early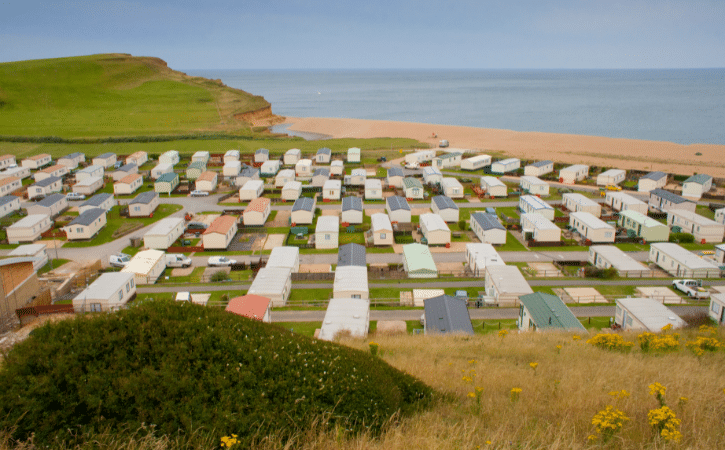 Whether you are going for a long weekend or a week away, there is nothing better than being a little prepared.
Before you set off on your trip, look online for cheap days out and ideas for your family holiday. You may even find some theme park deals and heavy discounts.
You're bound to find some action-packed activities to suit everyone – even if you stay on the park.
If you are hoping to have guests visit, ask about your accommodation first, most holiday parks are very helpful in giving out day passes to people visiting you.
Children love to explore your holiday park with you and will be happy making memories during their family summer holiday with you.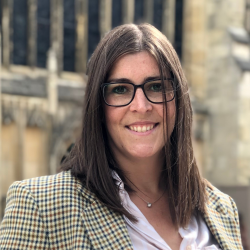 Latest posts by Naomi Willis
(see all)