Need a chest of drawers, wardrobe or bed but you're skint? Follow these tips to pick up cheap furniture online that doesn't scrimp on quality.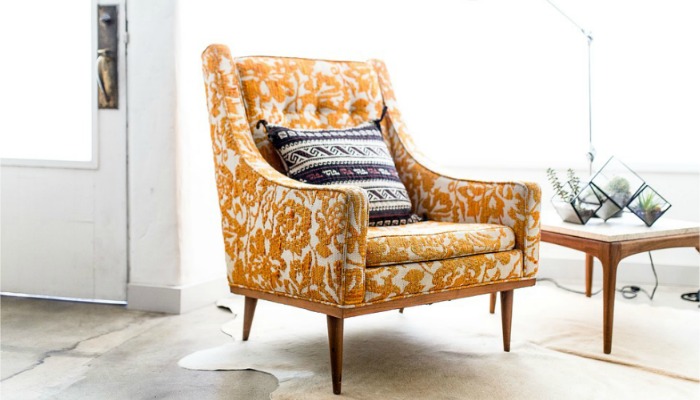 £10 BONUS OFFER: Earn easy cash by watching videos, playing games, and entering surveys.

Get a £10 sign up bonus when you join today.

Join Swagbucks here >>
Whether you need to replace an item of furniture or kit out your entire home, buying furniture can be an expensive job.
I've quivered in the past when trying to work out how much it'd cost to get a new table and chairs after we moved. And don't get me started about the new sofa Skint Mum has been eyeing up!
Instead of spending out too much money (or getting into debt with high interest options!), I found a number of ways to kit out my home on the cheap.
However, cheap doesn't mean tacky or old fashioned.
I was able to get quality furniture for a fraction of the price, which would stand the test of kids and time.
Local auctions
While many people know eBay is a great place to buy or sell smaller things from around their homes, it's also a great place to buy second hand affordable furniture.
Trying to carry out a normal search can be tricky as the perfect chest of drawers you're after may well be 100 miles away. Then, by the time you add courier costs, it's just not worth it.
The best bargains are the ones you can find locally.
It's not just for bulky furniture though. You could hunt out other bargains close to you.
If there is a bigger item that would cost too much to post, or perhaps someone just cannot get to the post office, loads of sellers simply list their item as collect only.
There is less competition as, instead of people up and down the country looking, only those who live near you will bid on these items.
Get it free
Freecycle has been going for years and allows you to list or search for free stuff.
There are different local groups set up and when you create an account you can search and join your local town or city.
Then just have a search for newly listed items. People give stuff away for free for a number of reasons. Perhaps they don't have the time to sell it, they need the space urgently, or they genuinely don't need the cash from the sale.
Whatever their reasons, Freecycle gives you the ability to get free furniture that could otherwise end up at the rubbish dump.
Charity warehouse
Charity shops are on every high street up and down the country. We love them as a nation and get a bargain on clothes, books, games, and more. But charity shops don't stop there.
There are many larger charity shops as well. They specialise in household goods like second hand furniture and white goods including washing machines and fridge freezers.
The high street charity shops don't have the room for them, so charity warehouses exist as a place to sell off bigger household items, with the proceeds going to charity.
Local to us, we have a British Heart Foundation, YMCA furniture warehouse, local Hospice warehouse.
They accept quality furniture and sell the items at a reasonable price. Whether you're after a second hand sofa or even a new bed, they will have it all.
Auction house
Auction houses don't just sell treasured and priceless possessions. They are also a place to pick up an awesome bargain!
There are a variety of auction houses that sell cheaper items for different reasons:
Police auctions sells on items that have been seized. We'll never know why…!
Lost luggage auctions that sell on lost property and stolen items that have been unclaimed.
Container auctions are there for you to buy contents (but you don't know what it is) from unclaimed or seized shipping containers – you know, those really big ones!
There are also clearance auctions that sell furniture and goods from store returns or bankrupt stock. These items aren't necessarily faulty, but the shop doesn't have space to keep returns so just ships them off to be sold on as return or liquidation pallets.
Whichever option you go for, be sure to take into account any auction fees that get added on after you've won the bid.
Online marketplace
Facebook is awash with people selling off their old items. If you use the Facebook app, there is a small market stall symbol at the bottom where you'll find everything for sale.
Here you'll find all sorts of items being sold by people who live near to you. People look to sell cheap furniture here as it will be shown to people locally, rather than having to worry about delivery.
You're able to choose your search radius and filter by category to hone in on what you're after.
Financial support
It's all well and good finding a place to buy affordable furniture, but when funds are low in the first place finding the cash can be half the battle!
If you're in receipt of certain benefits, you may be entitled to help to get budgeting loan. You're able to apply online or complete a form at your nearest Jobcentre Plus.
You're able to use the loan to pay for furniture or household items, costs of moving and a variety of other circumstances.
Be aware that this is a loan – you will need to pay the money back. However, you would not need to pay interest on the amount you borrow so it would work out far cheaper than a standard loan.
Your local council may have a crisis fund if you're in financial hardship and desperately need essential household items. All council's welfare schemes work differently. You would need to speak to them directly to see if it's something they could offer.
When it comes to needing to buy furniture, not only can you get a bargain buying second hand, but it also means you stop a piece of furniture potentially heading to the landfill.
It's also obviously far cheaper than buying brand new, meaning your budget can stretch even further.
Moving soon? These guides should help: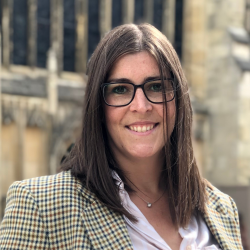 Latest posts by Naomi Willis
(see all)