With Christmas well and truly in the past, and it's reached the point that saying Happy New Year to people you haven't seen since 2018 is just weird, we're on the uphill battle for the next of the year's events.
First up, and most importantly, it's January payday!
The long stretch since December payday certainly takes its toll, even if you did carefully budget every last penny.
Once all the bills have been paid, it's time to start getting romantic.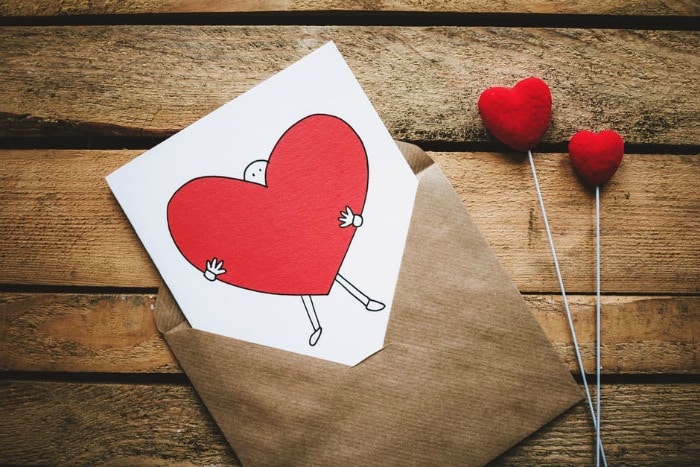 £10 BONUS OFFER: Earn easy cash by watching videos, playing games, and entering surveys.

Get a £10 sign up bonus when you join today.

Join Swagbucks here >>
Valentine's Day quickly creeps upon us, and it's the time of year we're all meant to be splashing the cash on cards, flowers, meals out and pretty things.
You can head out for a date night, I'm sure that'd be lovely…but it can get expensive!
First up, there's the meal itself.
You may think to find a discount code or use something like Meerkat Meals to get a cheaper deal. But, you can't use Meerkat Meals, and many other offers out there, on certain days, including Valentine's Day.
So, you'll likely need to pay full price.
Then, you need to factor in taxis (if you're planning to have a drink) and the cost of a baby sitter – ouch!
The costs add up!
But there's no need to rush out and overspend.
Instead of going out, you can have a date night with your loved one from home.
Cheap Valentine's meal
If you want a cheaper Valentine's meal, staying at home is by far the most affordable option.
But how far would you go to have saved a few quid?
You could look for cheap recipes and set a romantic table with dimmed lights, and candles…but you could go even cheaper.
One savvy bargain hunter has looked to find a budget Valentine's meal.
For the bargain price of £1.92, they shared on hotukdeals how you can get a three-course Italian meal for two people.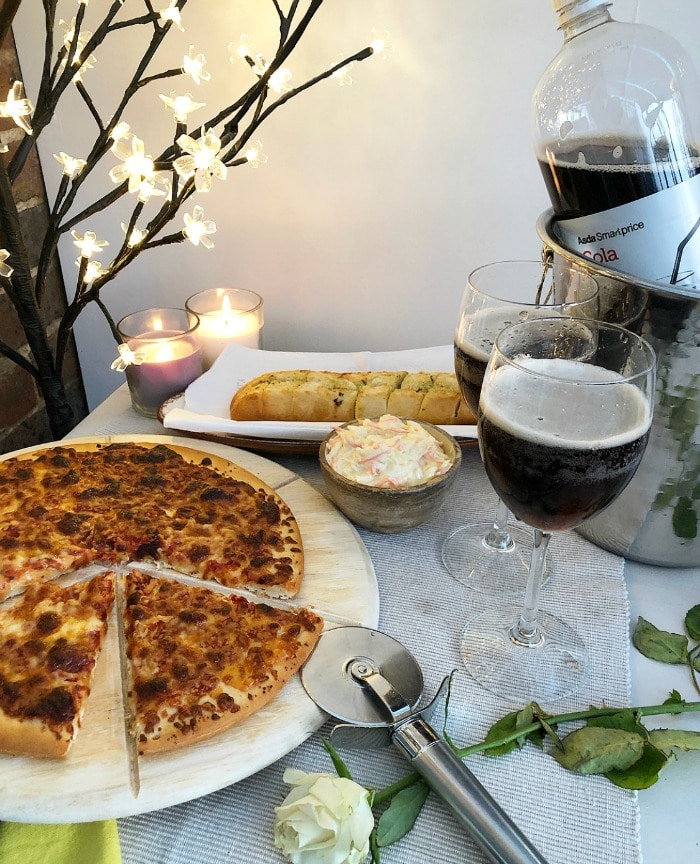 For starters
First up, you've got garlic bread.
It's classic and will start to whet your appetite for more.
For the main course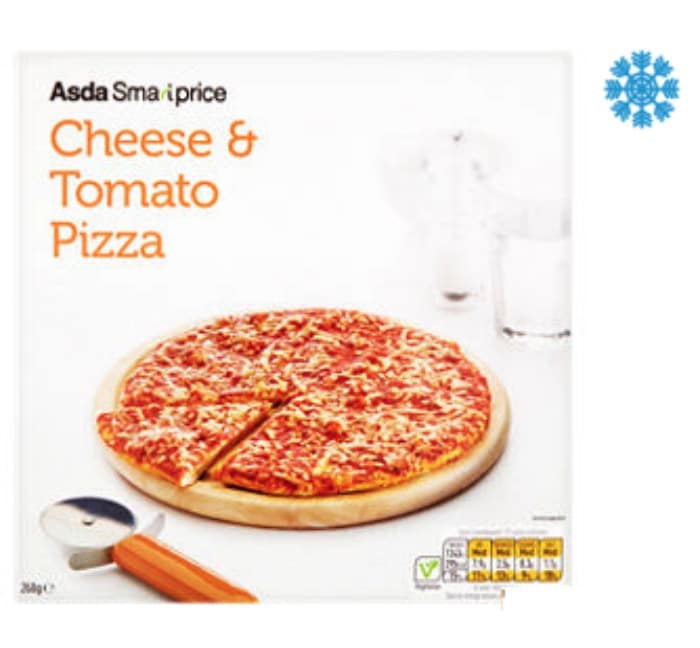 Now you've settled into your meal, you've got pizza and coleslaw.
And really, who doesn't love a good pizza?
You can fill up on a cheese and tomato pizza and get some of those essential veggies from your coleslaw.
For dessert
For pudding, you've got chocolate mousse.
In fact, you could end up having three chocolate mousses each as they are part of a multipack (or you could save the others for another day).
Then, you've got a big bottle of coke to wash it all down.
Total cost
So, head to Asda with this shopping list, and you'll spend just £1.92.
Prices are taken from Asda online 20 January 2018
Even compared to last year, the same meal plan has come down in price – you're making a 5p saving.
Is the pricing right?
This got me thinking though.
I was having a browse around Asda (like you do) and I was wondering about this list.
I started to look out for the items and got a little confused.
Firstly, the garlic bread.
The price listed above is for frozen garlic bread. However, if you buy the smart price garlic bread from the chiller cabinet, it costs a lower price of 32p.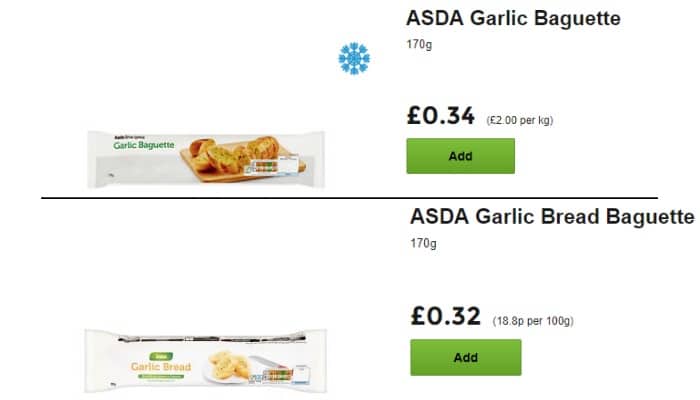 Not walking to the frozen aisle (which is usually at the far end of the shop) will save you time and 2p if you just buy your garlic bread chilled. (You can also freeze chilled garlic bread).
Then, I looked at the cola.
Online, the price is advertised at 17p a bottle.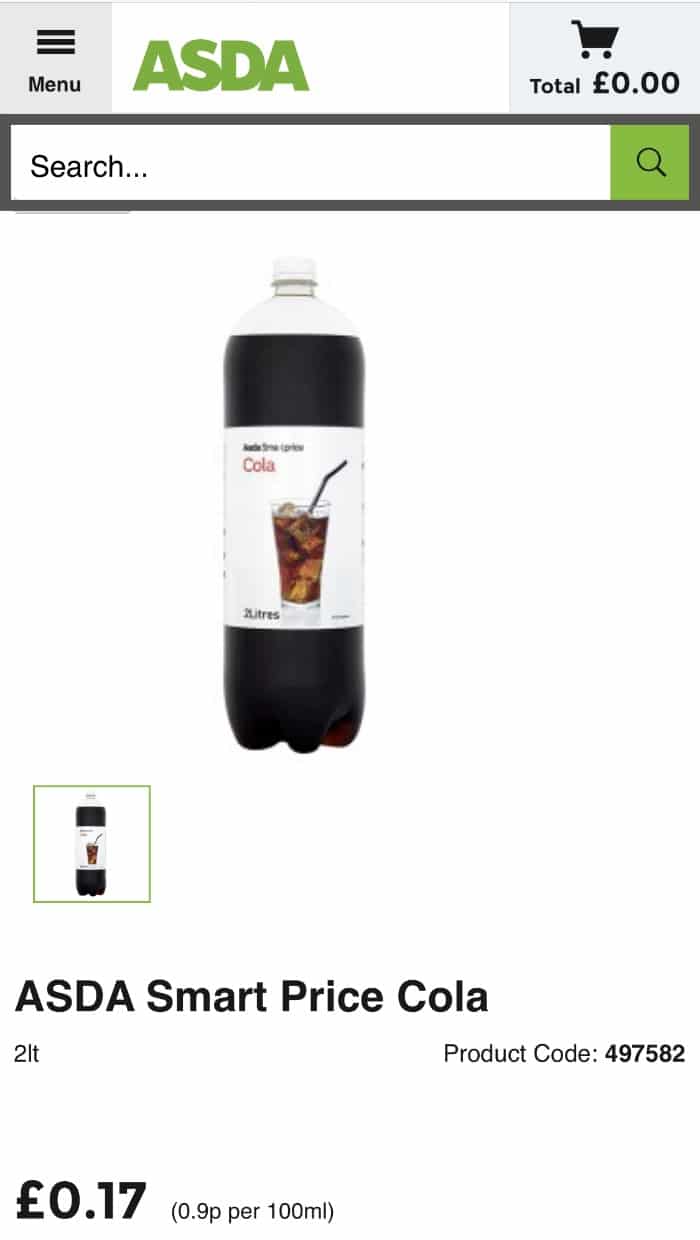 Now that's a bargain.
I know people are fussy about the brand of cola they drink, but for 17p it is a deal and a half!
But, if you're shopping in-store, you'll have to pay more!
While it won't break the bank too quickly, my local charges a penny more at 18p a bottle.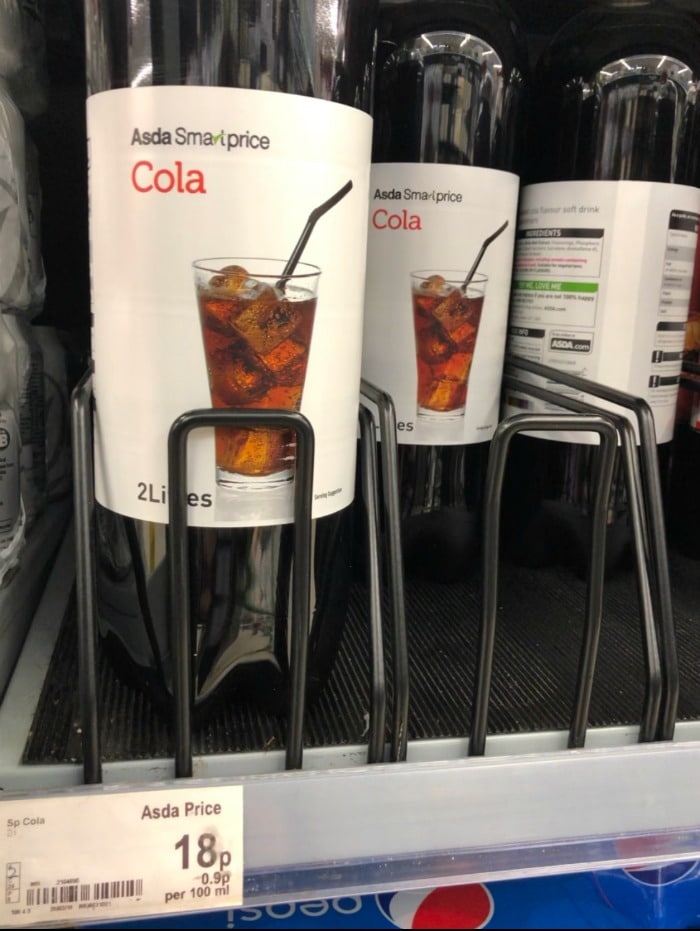 It just goes to show that no matter how hard you try and budget the food shop, it's always a changing beast!
How are we ever meant to keep up with the prices?!
Think the meal is too cheap?
Yes, it's a low cost, value meal, but does that make it cheap?
Surely it makes it mega thrifty?
However, there are far cheaper things you could cook.
With the same budget, you could buy some fresh veg, a tin of tomatoes, some herbs and pasta. Those ingredients can make a simple pasta dish (and still have change leftover from the budget to buy some chocolate mousses).
Maybe by spending less money on a meal, you can spend more time appreciating each other.
At the end of the day, money doesn't buy love.
But what do you think? Is it too cheap?
Would you spend more cash because it's Valentine's Day, or is it just dinner on another night of the week?
Looking for a cheapskate Valentine's ideas? Try this one.
Or find loads of cheap at home date night ideas.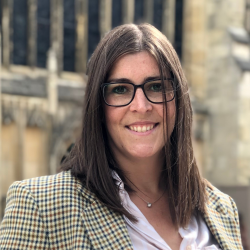 Latest posts by Naomi Willis
(see all)