Not everyone wants to splurge on a car that will get them from A to B safely. Whether you're on a budget or you simply don't want to spend your money on a commodity that will often only depreciate over time, then you've come to the right place!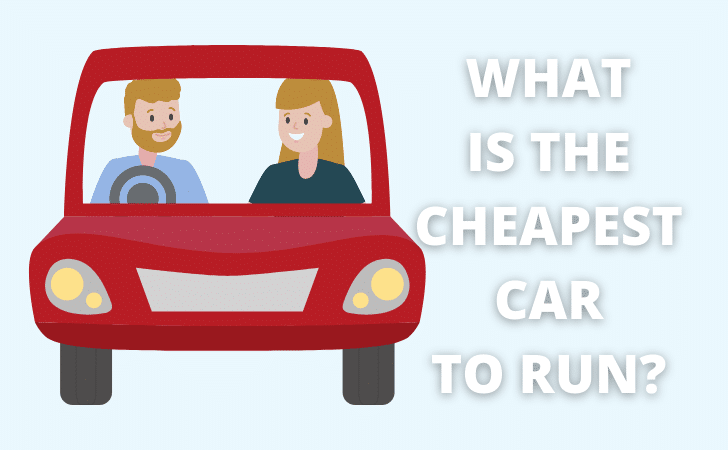 £10 BONUS OFFER: Earn easy cash by watching videos, playing games, and entering surveys.

Get a £10 sign up bonus when you join today.

Join Swagbucks here >>
There are many car types out there, from the manufacturers themselves to the various models and make them churn out the year in and year out.
If you're on the market to buy a car and want to save money, then this list of the cheapest cars available in the UK will serve you well. Which models are the cheapest cars to run? Which ones are financially beneficial in the long term?
(FYI – find out when is the best time to buy a car).
This guide will show you sixteen of the cheapest cars that are financially affordable for most UK drivers.
1. Citroen C3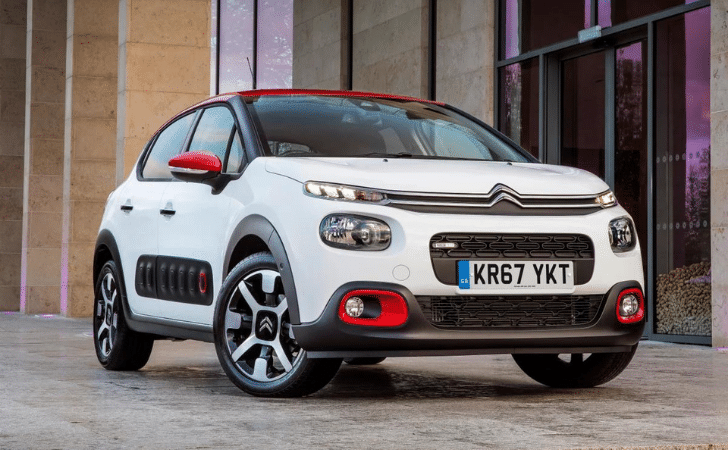 The Citroen C3 is one that has been a great performer when it comes to fuel economy. Thanks to its three-cylinder engines, it's considered a great one for the wallet.
Citroen's features aren't stingy by any means and come with a spec that will appeal to many looking for functionality. From 16-inch alloys, a touchscreen display with Apple CarPlay and Android Auto, and climate control to stay comfortable whilst in the driver's seat.
Safety features make this good for families, with lane departure warnings, cruise control, and rear parking sensors. Cheap and cheerful, there's a lot that you get for the price tag on this vehicle.
2. VW Golf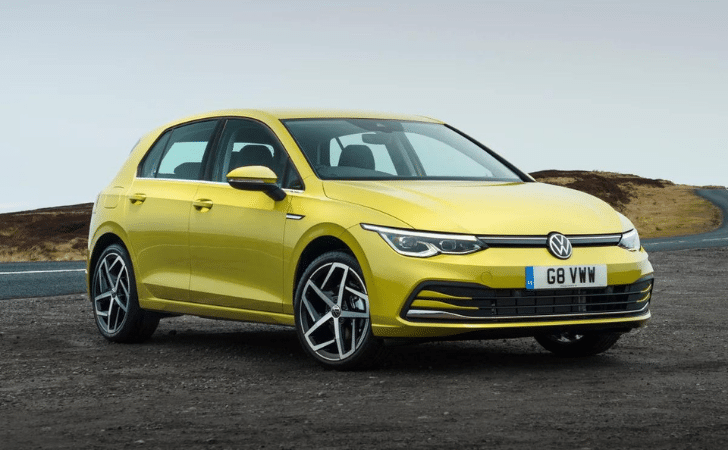 The VW Golf is one of many efficient cars, making it a worthwhile investment for those looking to save money on their next vehicle purchase.
Volkswagen is a trusted car manufacturer and provides low running costs whether you're driving with a diesel or petrol engine.
If you're looking to make a positive impression on the environment by lowering your carbon footprint, you can get plenty of brownie points with the VW Golf. The vehicle emits only 85 g/km of CO2, making it a good one for eco-conscious drivers.
It's a fun one to drive, too, and for younger drivers, it's a worthy choice as a first car with its high-quality handling.
3. Ford Fiesta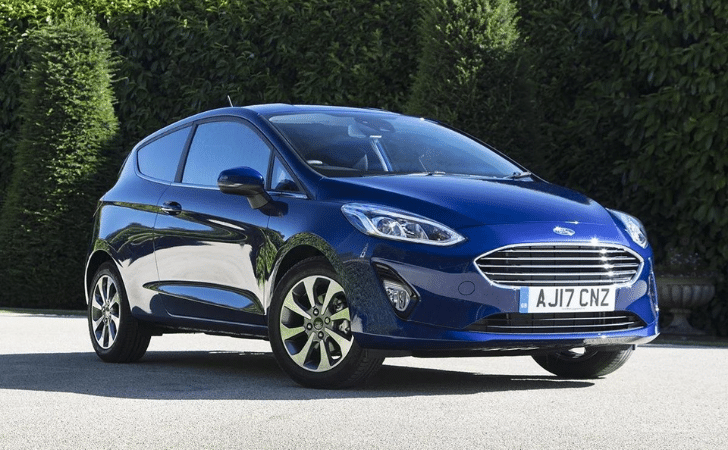 A family car that's notorious for being one of the cheapest on the market. One of the major benefits of the Ford Fiesta is its spacious interior, making it perfect for those who have a big household to cram in for the school run.
It's an affordable one to buy, and it's great when looking for a cheaper option to operate. Cutting down on fuel prices has never been easier when driving the humble Ford.
With its 1.0L engine, it is one of the most economical cars for petrol (65.7mpg), and it's not too shabby for diesel (88.3mpg) either. You'll also find that road taxes are fairly low in comparison to other cars, and it's cheap to insure. It's a must-have for a budget lover!
4. Skoda Octavia
The Skoda Octavia is one model that offers reliability in its performance. For fuel economy, the car does pretty well with a 1.6L diesel engine that offers 85.6mpg. Delivering safety and stability in its driving, it's certainly a popular one for many drivers who want to feel confident on the road.
It's one of the best options for those who like to remain in control on the roads, especially for those with young kids in the back seats. You can depend on this cheap car for providing everything you'll need to get from A to B in an affordable and efficient way.
Insurance costs with the Skoda Octavia are fairly low, too, putting this rightly so in a category of affordable cars.
5. Suzuki Swift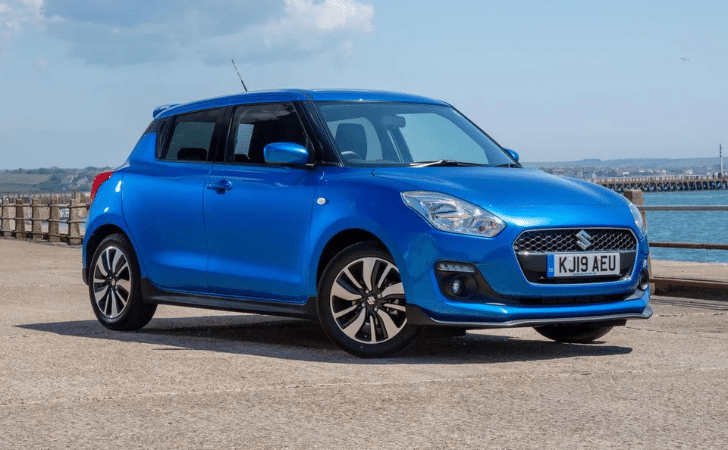 The Suzuki Swift is made for those who are on a tight budget. When the purse strings needed to be pulled even tighter, this make and model offers good fuel economy and is fairly cheap to run. The petrol engine offers 56.5mpg and is reliable for its performance whether it's a used car or a brand new model.
Whilst cars aren't always the best for investments, the Suzuki Swift actually has great resale values. You'll find that the depreciation of this car tends to be a lot slower than other car options.
You will get by quite well when it comes to servicing and maintenance for this car, so it's a worthwhile option to check out when shopping for a new vehicle.
Best companies to rent out your car – make £650 per month
6. BMW 3-Series Saloon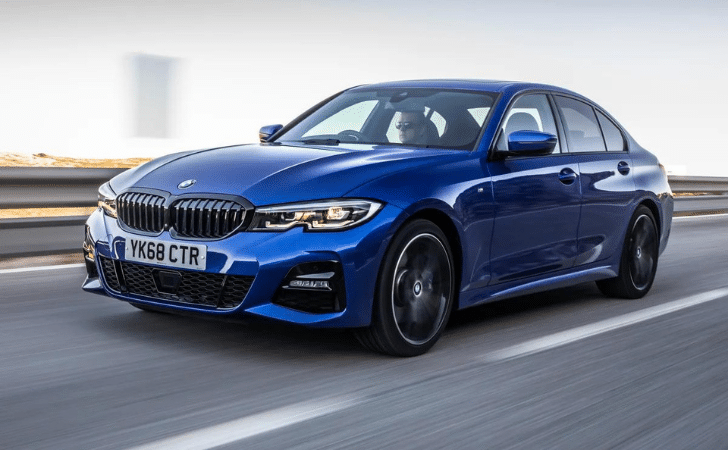 Many here the brand BMW and immediately consider it to be expensive. However, the BMW 3 Series is one that offers an opportunity for those more frugal than most to have a slice of luxury. As a German brand, the BMW is known to be a fairly reliable brand for cars and delivers on its power and fuel efficiency.
The saloon model has a 2.0L diesel tank and only puts out 100g/km of CO2 emissions. This is often the preferred choice for those who need a company car. It may not be suitable for everyone's tastes, but for affordability, it's a great car.
7. Ford Focus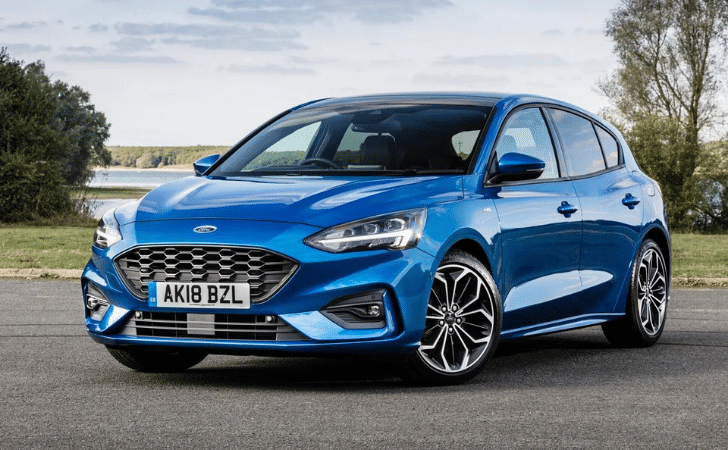 Ford models are considered one of the cheapest cars to run, especially when it comes to family cars. The cheap running costs that this car manufacturer provides are what make it so popular.
The Ford Focus, a great hatchback, does very well for producing minimal emissions and providing fuel efficiency throughout its lifespan. The 1.5L diesel engine gets you plenty of value when it comes to the mileage it offers. The cheap price of this car is often a winner for any family on a budget.
It's a great choice for first-time buyers too who are looking for an easy car to handle with spacious interiors and lower car tax.
8. Honda Civic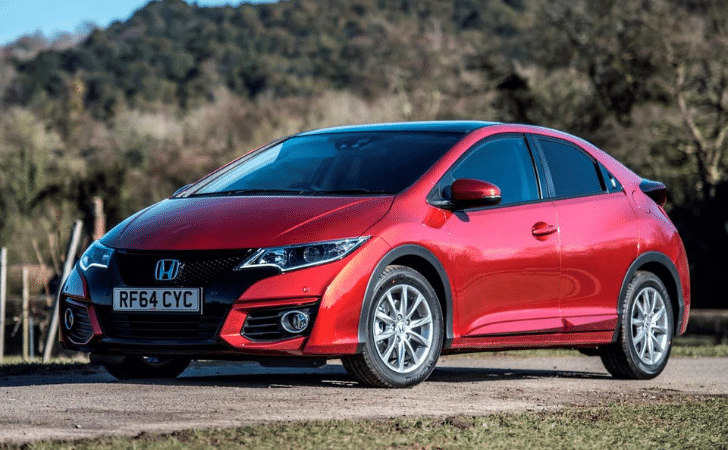 This car may look fairly compact from the outside, but looks can be deceiving. It rivals that of an SUV when it comes to storage space, and there are a lot of comforts that come from this vehicle.
Another one for fantastic fuel economy, this diesel car offers 78.6mpg and is fairly low on the CO2 emissions front too.
If you want a reliable motor that is going to be perfect as the car to get you to work or your kids to school, then the Honda Civic is a great option. It's also a brand and model that's highly popular, making it one that depreciates a lot slower too.
9. Mini Cooper Hatchback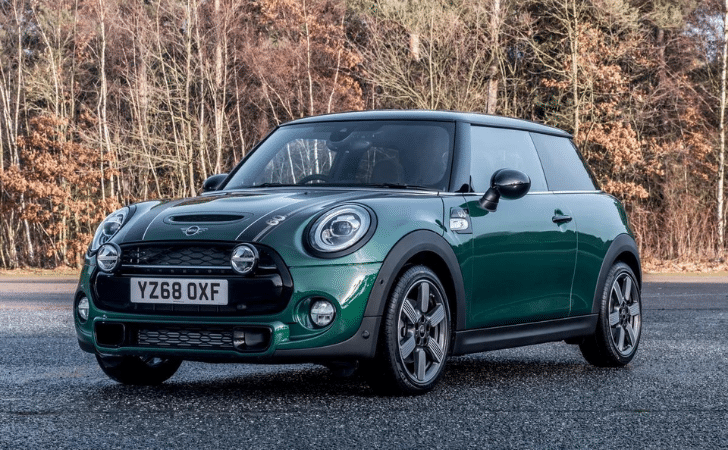 Don't underestimate the power and performance of the Mini Cooper. The Mini has been widely known as a small car, but the hatchback is a surprisingly spacious and fuel-efficient car. As a result of its compact design compared to other hatchbacks, they make great city cars for owners living in the big city.
The brand is a well-known and desirable one, meaning you get a good investment when it comes to resale. It's one of the cheaper cars on this list to run, and the emissions are fairly low, too, so you can rest a little easier that you're not impacting the environment too much!
10. Toyota Yaris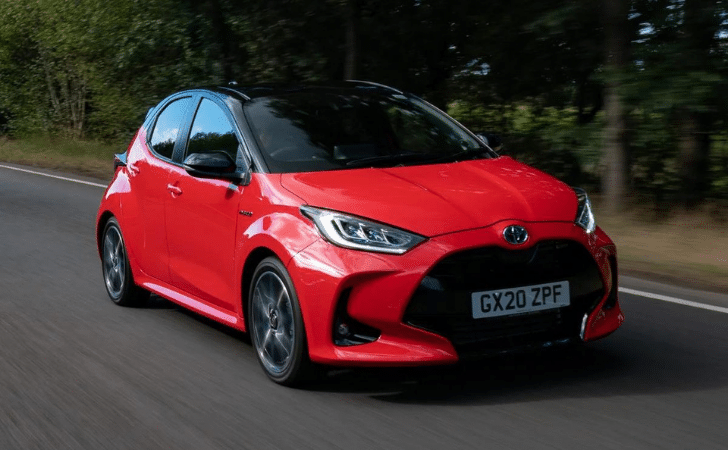 Living within a city landscape, the Toyota Yaris is a firm choice for those who need a versatile and easy drive. City living isn't always an easy one to navigate, and so the Yaris serves as an option for weaving in and out of the traffic.
One of the most economical cars, this petrol engine produces less than 95g/km in CO2 emissions. It's small and compact compared to some on this list but is big enough for the average family to fit in.
If you want a car that provides a little more value for your money in fuel efficiency, we'd recommend you opt for a hybrid option.
11. Vauxhall Corsa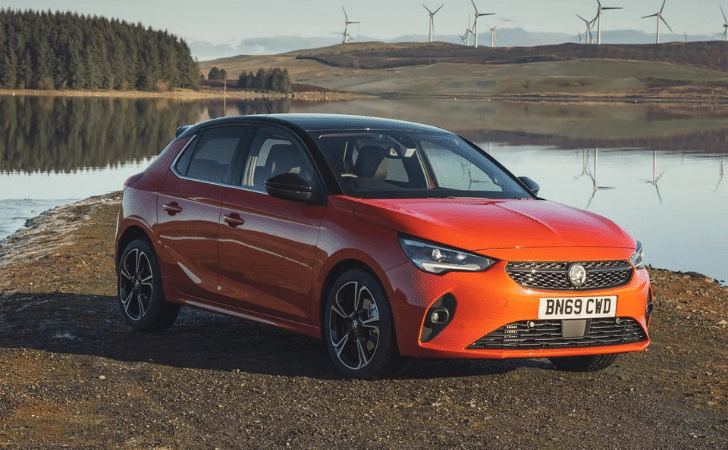 An iconic car model is the Vauxhall Corsa. Thanks to its cheap cost to run and tax, it's a reliable one. That's why many young drivers tend to opt for this model above others on the market. With a 1.2L diesel engine, it racks up an 83.1mpg and less than 90g/km of CO2 emissions.
Road tax and congestion charges are going to be low with the Corsa, and it's suitable for most environments, both city and rural driving.
12. Ford Fiesta
Whether it's a used car or brand new, the Ford is a cheap family car for those who need to save on costs. It's spacious and efficient in its fuel economy. Choose between petrol or diesel versions depending on your preference and benefit from its Euro 6 Classification that helps keep road taxes and congestion charges low.
For cheap cars, the Fiesta is also fairly affordable when it comes to its insurance and maintenance too.
Read next: best used family cars
13. Dacia Sandero 1.0 SCe Access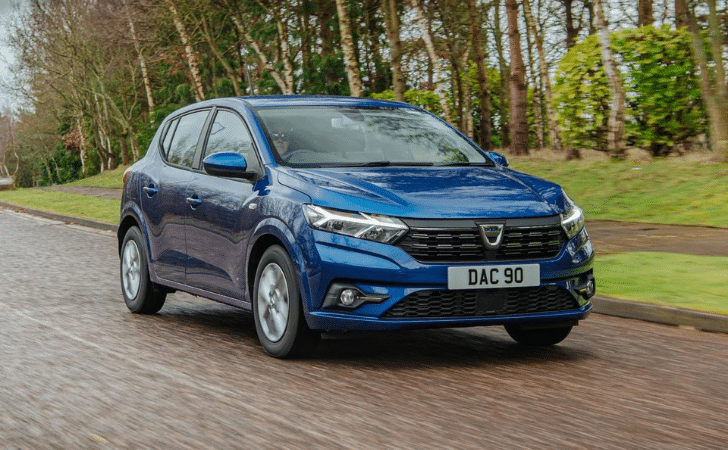 One, if not the cheapest, when it comes to economical car options, is the Dacia Sandero 1.0 SCe Access.
Its listing price is well below the £10,000 mark, making this one a cheap and cheerful option for anyone on a very tight budget.
However, it's one of those cars that you get what you pay for. Think plastic painted bumpers, the absence of a radio and no air conditioning. It's very basic compared to most modern cars, but that might not necessarily be required for all UK drivers.
If you've got a bit more money to play with, then the upgrades aren't that much more to add to the radio and air conditioning features.
14. Volkswagen e-up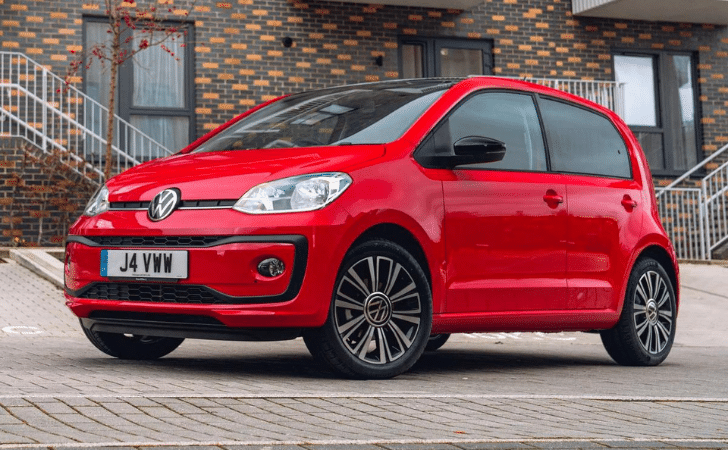 As one of the only electric car options on this list, the Volkswagen e-up is pretty pricy even with the plug-in hybrid car grant deducted.
However, despite its £20k price tag, you can save a heck of a lot of money when it comes to the electric charge that it provides. A 32kWh battery will give you up to 159 miles of charge and only takes around 4 hours to charge from your wall box charger at home.
There are zero emissions which means no road tax and extremely low maintenance and servicing costs. Fuel will cost you pennies, so you're likely to make back on your investment soon enough.
Take a look at some of the cheapest electric cars to buy.
15. Mitsubishi Mirage Hatchback 1.2 Verve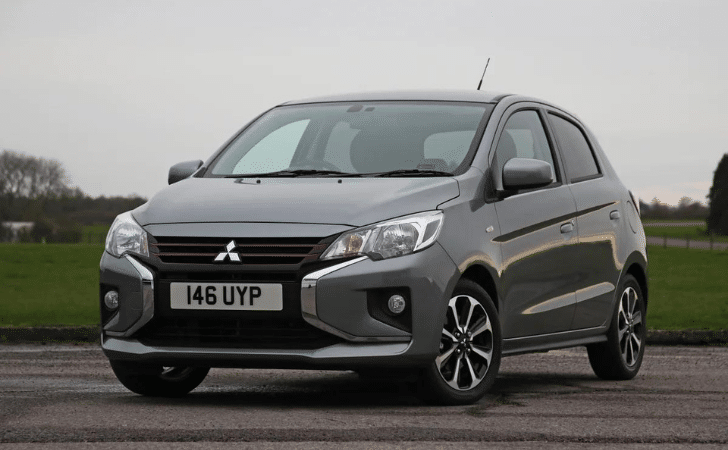 For running costs, the Mitsubishi Mirage Hatchback 1.2 Verve is one that is cheap to run and offers enough in the way of features for any UK driver.
It's a basic model with a radio and CD player, AUX connection and Bluetooth. However, you may only need the bare minimum. It does offer a fair amount of power, and it's suited for most households as a Hatchback. The low TCO is what gives this car its edge against some of the other competitors out there.
For cheap cars to run, this Mitsubishi model is worth investing in.
16. Fiat Punto
When you're paying for a car, you want it to provide good value for money, and the Fiat Punto delivers on that every time. Despite it being last on this list, it's by no means least when it comes to its engine performance and fuel economy.
The Punto is a great car that was produced by the Italian car manufacturer Fiat, spanning over three generations. It's got a history as a car model and has become a reliable option for many drivers after a small car that's cheap to run.
The gearbox engine is quiet, too, making this a neighbourhood-friendly option for most.
FAQs
What is the average fuel costs on a Ford Fiesta?
For cheap fuel, the Ford comes out on top. According to FleetNews, the average fuel cost for a Fiesta tends to be around 47.92p per mile.
How much does it cost to fill up a Mini Cooper Hatchback?
This will often depend on the capacity of the fuel tank itself. It may cost anywhere between £50-£65 to fill up a 5oL Mini Cooper Hatchback fully, give or take.
What is the cheapest car to own and maintain in the UK?
The cheapest car to own and maintain currently in the UK is the Dacia Sandero 1.0 SCe Access and has been for a couple of years now.
Electric cars are likely to become more efficient and cheaper to run as they become the more prominent choice once petrol and diesel cars cease production.
How much does an annual service cost for a Suzuki Swift in the UK?
To service a Suzuki Swift, you'll likely pay anywhere between £130-£200. This is typical for most cars, so depending on the engine size and where you're based, that figure may change.
Final thoughts
Cars are an expensive outgoing for many households, and for some, it's essential to be budget-friendly. This guide has hopefully shown you that there are plenty of budget-friendly options available, so it's worth exploring the market and doing some comparisons to find the best one.
Set a budget and start your hunt for both new and used cars. You'll be surprised at what's out there.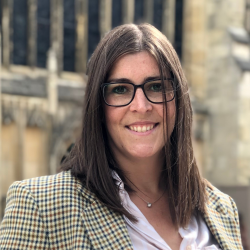 Latest posts by Naomi Willis
(see all)