If you have unused vehicles sitting on your driveway part of the week, why not put your car to work and start earning a nice bit of extra cash.
Sounds easy? Well, it is.
With the increased use and ease of keyless technology, you can list your car, find customers using a car-sharing app, and start getting paid!
Find out how you could start making extra money by renting out your car.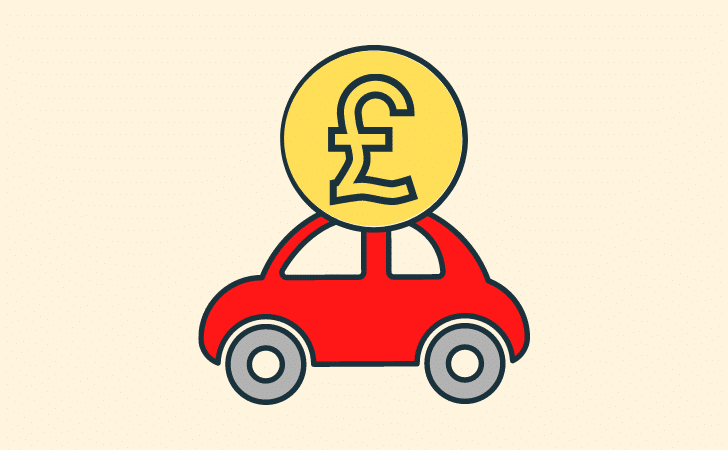 £10 BONUS OFFER: Earn easy cash by watching videos, playing games, and entering surveys.

Get a £10 sign up bonus when you join today.

Join Swagbucks here >>
Why would I want to rent out my car?
It's a great way to earn an extra income – perhaps you are working from home more and no longer need your car so much.
In the UK, there are 35 million cars parked on our roads and driveways, which are idle for 96% of their lifespan.
Car owners can rent out their car if they don't need to use it to people who may not need a car all the time. Maybe if you need to go away for work for a few weeks or months – rather than your car sitting unused outside your home, you can earn money from bookings whilst you are away.
This is all part of the new car-sharing revolution.
Benefits of renting out your car
Boost your finances – you could earn anything from £50 – £300 per day depending on the type of car and area you live in.
You can rent out your car short-term, literally a few hours or days at a time, or long-term. You choose weekdays or weekends. Flexibility is one of the key benefits of being part of the car-sharing community.
Determine your rates – how much will you charge?
To help you get started, car renting companies will give you an idea of the rental amount. This is based on their own knowledge of the rental market.
However, nothing stops you from setting your rates and seeing how much money customers would pay.
Most peer-to-peer car-sharing apps keep part of the fee from the owners – anything from 12% – 30% in commission.
Car renting companies in the UK
The main players where you can earn extra income:
Turo
Drivers can list their vehicles for free, set their prices and rules, and start taking bookings. Money is paid into your bank account around three days after the trip.
Turo says you can make around £443 a month, although keeps roughly 30% fees on commission.
Hiyacar
Install a free box on your car, and people who hire your vehicle will get keyless access via the App – you don't need to swap keys.
Insurance is often included, and you may be covered for fuel and mileage use.
Hiyacar suggests you can make around £650 a month.
Getaround App
You can earn around £50 per day with the Getaround (formally Drivy), which is one of the leading peer-to-peer car sharing companies in Europe. ID checks are made on every driver, so you know your car is in safe hands.
Cars must be under six years old, with the most popular rentals being the Skoda Fabian and Volkswagen Polo. Earnings are transferred into your bank account around five days after the rental period.
Consider the type of car you have
There are easy-to-use calculators online to see how much money you could earn from renting out your personal vehicle. Do you own a family car, camper van, or a sporty little number?
I'm sure plenty of people would love to borrow your car, and you'll earn a bit of extra dosh in the process. Lovely!
It's all really safe, and many checks are made on the people who would be renting your car. Some companies even offer checks on the driving habits of the people who rent out your vehicle and provide roadside assistance or insurance coverage.
Customers' details are vetted and covered by comprehensive insurance with most car-sharing platforms. Renters can use face recognition and password ID to collect your keys, and trackers can even be placed on your car for added security.
Register your car and any checks you need to make
First of all, check out the various car-sharing platforms online. There's plenty of detail about the type of popular vehicles and the type of rental income you could make per month.
Consider the location of your house and where you would park your unused car when not in use. Do check with your own insurance company about using car-sharing platforms too.
Is there a market for renting cars in your area? Perhaps you live near an airport or a top tourist destination where people would like to hire vehicles.
FAQs
How much can you make renting out your car in the UK?
You can make between £50 – £300 per day.
Can you make a living from renting out your car?
The answer is it's definitely possible. We have read about some people buying up to 8 cars to rent out – so it could be a perfect side hustle for car owners.

(Thinking of buying for this reason? Take a look at when is the best time to buy a car).

There may be more wear and tear on your car if your car is rented out regularly and needs a service now and then. But most driving costs are covered in terms of fuel.

You shouldn't have anything go wrong if you use an authorised car-sharing app.
Who would want to rent a car?
All sorts of people – from families on holiday looking for a bigger car to people working in business in a different city – all kinds of people may want to hire a car.

If you are the owner of a particularly unique vehicle, it could be in demand, such as a camper van, and get some good deals on renting it out using a car-sharing platform.
How old can your car be to rent it out?
Generally, your car needs to be less than six years old and have decent mileage.
What if my car gets damaged while rented out?
Your car is covered by insurance when it's rented, so, while any damage will hopefully not happen, you will be covered.
What if the renter gets a parking ticket?
Any parking fines will be sent to you as the registered keeper. However, you can appeal and pass on details of who was driving, which you can prove from details in the car sharing app.

See more about what happens if you get a Euro Car Parks fine, which covers a lot of guidance on general parking tickets.
Final thoughts
In terms of tax, depending on how much money you make, it could fall under the trading allowance exception. If not, you might need to pay tax on your income, so seek advice from the HMRC.
Imagine the difference in income renting out your vehicle could make. It could make a massive difference to your life.
You could use this money to pay off debts, do house renovations, or have a dream holiday with your family.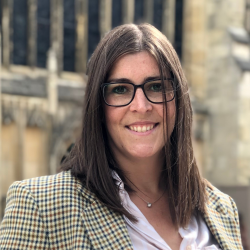 Latest posts by Naomi Willis
(see all)