Buying a used family car can be a risky business. You don't want to sacrifice quality, room, and, most importantly, safety for a good deal. Luckily, modern family cars have safety features, require minimal maintenance, and can be picked up for a good second-hand price.
From the Toyota Prius to the Audi A4, plenty of roomy cars are suitable for you and your family today, but which is the best for you?
Read on to find out the best-used family car deals you'll easily find at car dealerships in 2023!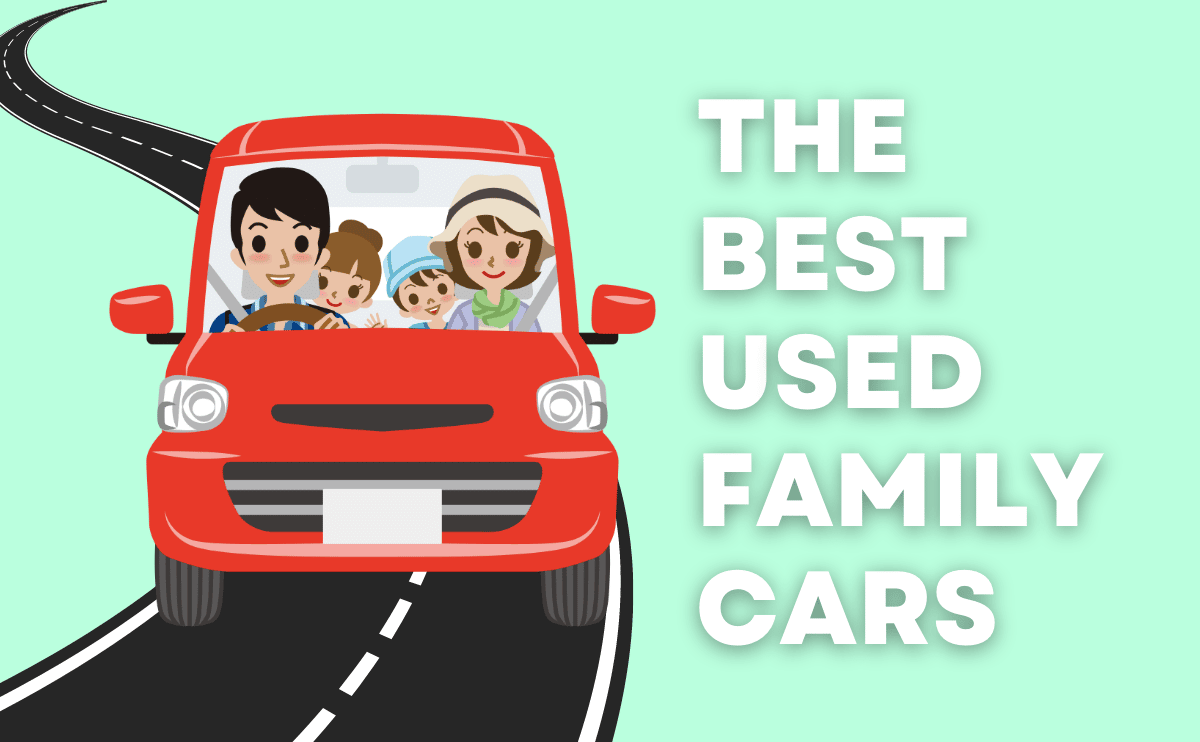 £10 BONUS OFFER: Earn easy cash by watching videos, playing games, and entering surveys.

Get a £10 sign up bonus when you join today.

Join Swagbucks here >>
1. Toyota Prius
The Toyota Prius has been on the market since the late 1990s, so that means you can find some affordable models on the used car market. It's defined as a family hatchback and balances compactness with roominess.
The Toyota Prius has long been praised for its sizable cabin space and its even bigger boot, allowing families to easily fill up on supplies for road trips.
One of the main reasons we've decided to include this car on our best-used family car list is that it's a hybrid car: An electric motor is paired with a gas engine. This makes it pretty fuel-efficient and, therefore, cheap to run. You can pick up the Prius for as little as £8,000, but you can also save money on it in the long term.
Take a look at the cheapest electric cars to buy into 2023.
2. Vauxhall Insignia Grand Sport
The Vauxhall Insignia rightfully takes 2nd place on our best-used family car list because of how affordable a second-hand car model can be. Having been discontinued totally by Vauxhall in 2019, many former owners sold their Insignia due to the dated look of the car. Although car collectors may not fan the large hatchback body, Insignia's make for a perfect family car.
The Insignia has plenty of space, with four adult seats available. However, the front seats are the roomiest, as the sloping roof at the back makes it slightly uncomfortable for adults – but perfect for kids!
On top of being easy to drive and quiet on the road, the Insignia has plenty of useful family features. This includes attachment hooks and a low load lip.
3. VW Passat
If you want to strike a balance between dependability and style, the Volkswagen Passet delivers in both areas spectacularly. In designing the car, VW wanted to design something elegant and yet perfect for everyday street use – and the Passat delivers.
Available in luxurious colours such as reflex silver metallic, pure white, and deep black pearl, the Passat looks stylish on the road while ensuring the safety of its five passengers. Ideal for family life, the Passat has a massive boot, support safety, and plenty of room for each member of the family.
The car features advanced electronic safety systems and modern airbag technology. Plus, the advanced suspension of the Passat keeps the whole family comfortable when passing over rocky terrain.
4. Skoda Superb Mk3
When shopping for used family cars, you'll unlikely come across a motor with a larger boot than the Skoda Superb Mk3. With 625 litres in total, the Skoda Superb Mk3 provides enough space for you and your kids and their luggage!
As far as used family cars go – especially Skodas – the Superb Mk3 is also one of the safest cars on the used car market; with a driver knee bag, side head airbags, dual frontal, and side chest bags, this Skoda is prepared for all eventualities. Adaptive cruise control and matrix LED headlamps make this Skoda super safe to drive.
In terms of luxuries, the Superb Mk3's leather seats ensure utmost comfort, and the three climate control settings make driving in all conditions and weathers a breeze.
5. Citroen Grand C4 Picasso/Space Tourer
If you need to double up on size, the Citroen Grand C4 Picasso (later renamed the Space Tourer, although all its features remained the same) has seven seats. Inside this large family car, you'll find three large seats, enough room for three child seats in the back, and plenty of boot floor space. This large boot has enough room for pushchairs, suitcases – the lot!
The Space Tourer is designed for adventurous families, with bountiful floor space, easily foldable seats and a low loading lip, perfect for pets. There's even a massage option on some seats for those looking to relax after a long day hiking.
It's a highly reliable car and, considering its size, can be picked up on the used family cars market for a very reasonable sum. This motor can sometimes sell as low as £13,850!
Read next: How to check car insurance expiry date
6. Hyundai Ioniq
In 2020, the Hyundai Ioniq was named the best Electric Family Car at the What Car? Electric Car Awards. According to the experts, the Hyundai Ioniq is a highly practical car, with great drivability, value and equipment – all of which still holds up, even when buying one of these cars second hand!
There are three different versions of the Ioniq: the fully electric, the plug-in hybrid, and the self-charging hybrid. Whichever one you choose, you're going to notice some serious reduction in your fuel costs, driving up to 40 miles just on electricity.
So, if you're looking to avoid diesel engines, you don't have to pay over the odds for a brand new electric car – keep an eye out for a second hand Hyundai Ioniq!
7. Mazda 6
In 2014, the Mazda 6 received several new car awards, including the AutoExpress Best Family Car award. As a second-hand car, the long-lasting durability of the Mazda 6 ensures that the car remains a good purchase.
The Mazda is often considered one of the best-used family cars as it can fit up to five people comfortably, with a wide cabin and foldable seats if more boot space is required.
However, the biggest reason many turn to the Mazda 6 is how fun it is to drive – something that is uncommon with many used family cars! With the characteristics of a sports car, the Mazda 6 is lightweight, easy to handle, and great for city centre driving. It also offers great fuel economy.
8. BMW 5 Series Touring
If you want space but don't want to invest in a bulky SUV, the BMW 5 Series Touring could be all you need. This estate car is 100kg lighter than the previous models in the series, ensuring lightweight driving, which you need if you have a big family.
The BMW 5 Series Touring is made with high-strength steel and aluminium, making this midsize sedan as sturdy and reliable as its SUV counterparts.
It features a spacious boot and has the handy feature of opening the rear windshield without opening the entire boot – which is handy for quick school runs!
Read next: When is the best time to buy a car?
9. Skoda Octavia Hatchback
When it comes to considering what is the best-used family car, Skodas will come up a lot (hence why this is the second one to make this list). The Octavia Hatchback lives up to Skoda's reputation as an exceptional designer of family cars, with great fuel economy, minimal running costs, a comfortable interior space, and a very affordable price.
With life-saving safety equipment and sophisticated technology in abundance, the Skoda Octavia delivers all you could want in a family vehicle.
If you're looking to pick up a Skoda Octavia on the used car market, you may not have to spend more than a few thousand pounds – making this one of the best-used family cars in terms of price.
10. Kia Sportage
The Kia Sportage is a family favourite SUV thanks to its nimbleness. It offers all the safety features of a standard SUV but drives like a much smaller car, making it easy to navigate through difficult city centres. If you're looking for a car for the daily school runs, the Kia Sportage makes rush hour more manageable.
This compact crossover SUV features six airbags and has a 5-star ANCAP safety rating. In the back, you can easily fit three child seats with enough room in between.
Although the Kia Sportage tends to come with a higher price tag than other cars to make this list, the car can last up to 17 years if well maintained.
11. Ford Focus hatchback
The Ford Focus remains one of the most popular motors on UK roads, and for a good reason. It's easy to drive, reliable, safe, and affordable to buy second hand. You could easily find an older version of this classic hatchback on the used car market for as low as £5,000!
You may find some of the newer models to sell for upwards of £23,000, which is a fair price given the advanced safety features.
With plenty of torque, spring, and space, whichever edition of the Ford Focus you find on the used market is worth considering.
12. Peugeot 3008 SUV
The Peugeot 3008 SUV has undergone some major changes since it was first released, and recent models feature all you could want in a family car. With plenty of family-friendly features, from Android Auto and Apple CarPlay connectivity to its huge boot, the Peugeot is fitted with all the essentials for family trips.
The back seats are roomy enough to fit three kids comfortably, and the plush interior makes the ride even more pleasing for the whole family. As stylish on the outside as inside, the Peugeot 3008 is truly a head-turner on the road.
As far as car bargains go, older Peugeot 3008s can be picked up for a decent price.
13. Volkswagen Golf
The Volkswagen Golf may seem like too much of an obvious choice for best-used family cars, but it is still definitely worth considering. If you're setting your budget to £10,000, you're almost guaranteed to find a Volkswagen Golf in good condition.
One of the best small family cars, the Volkswagen Golf shines mainly due to its versatility. Available as an estate car as well as a hatchback, the Golf can come with petrol, hybrid, and diesel engines. Whatever you're looking for, you'll find a Golf that meets your family life criteria.
14. Toyota Corolla
If you've got a family of four, the Toyota Corolla could be all you need to meet the needs of your daily commute and the school run. Although significantly smaller than other popular motors, the Toyota Corolla makes this list of best-used family cars due to its high mileage, comfortable seating, and a used one that can be picked up for as low as £18,900.
Although its limited boot space and seat count may make family road trips more of a squeeze, the Toyota Corolla can perform all the functions you need for everyday family use.
15. Peugeot 508
The Peugeot 508 serves as a simple alternative to SUVs, with a small design fit for city centre commutes. Its light and sleek look give off a sporting vibe, which the car lives up to in terms of performance level. Its tauter chassis makes turning around sharp corners easy, and this wider track gives the car some off-road ability.
The Peugeot 508 can come with diesel engines and plug-in hybrids, each of which offers good fuel economy.
First released in 2010, you'll be able to find several good quality Peugeot 508s selling for a reasonable price on the used market.
16. Hyundai Tucson
The Hyundai Tucson is as safe as it looks, having received a 5-star safety rating from the NHTSA. The Tucson also offers great off-road ability as well as intercity driving. In terms of space, the Tucson boasts enough space in the back to fit three large child seats; alternatively, it can fit three bigger kids with more than enough legroom for each.
The latest generation of the Tucson comes with great modern features such as USB ports, a high-tech media system, and Apple CarPlay connectivity. There are plenty of compartments throughout the car for storage and considerably big boot space.
17. Hyundai i30
Having been on the road since 2007, the Hyundai i30 remains a family favourite the world over and can easily be picked up for an affordable price on the used market. Seating a total of 5, the i30 can fit two large child's seats in the back. One highlight of the car is how easily child seats can be fitted and easily locate ISOFix and anchorages.
Being a hatchback, the i30 boot space is limited, but it can still fit a folded up pram or buggy, with enough room for some shopping bags, too. More recent editions of this motor come with a built-in satnav and high-end entertainment system.
18. BMW 3 Series
Often labelled as the best second-hand estate car, the BMW 3 Series offers low road tax, good storage, fuel economy, and fun driving. Available in both diesel and petrol models, the sporty design of this car offers fantastic acceleration, precise handling, and easy steering. If you want something stylish to pick up your kids in, the BMW 3 Series is worth considering.
Plus, if you get lucky, you can find this family-friendly car selling for around £5,000!
19. Mercedes-Benz C-Class
Available in a coupe model that seats four or a sedan version that seats 5, the Mercedes-Benz C-Class is often considered the biggest rival to the BMW 3 Series in terms of build, reliability, and durability. High strength steel ensures a tough exterior, while the tough leather upholstery found inside makes the car suitable for even the most destructive of kids!
Parents can benefit from the heated front seats, while kids can enjoy the padded back seats and rear legroom.
The used price for this car may be slightly higher than that of the BMW 3 Series, but it is still worth considering!
20. Audi A4
One of the most premium saloon cars on the market, the Audi A4 is the best saloon for families, with such features as fold-down rear seats. This creates a bigger boot space, perfect if you've got a small family but have big road trip plans. It's also amongst the easiest saloons for fitting in child seats, with handy ISOFIX fittings located in the rear seats.
The whole car is roomy, with plenty of legroom for guests in the front and rear and high-functioning climate vents to keep things cool.
Best used family car FAQs
Is a Mercedes C-Class expensive to maintain in the UK?
One downside of the Mercedes C-Class is that it can be expensive to maintain, especially in terms of replacement part prices.
What is considered a family car?
A family car should fit five people, be suitable for intercity driving and off-road, and provide good fuel economy.
How many miles is too many for a used Audi A4?
If a used Audi A4 has exceeded 200,000 miles, it's not worth buying.
Final thoughts
When it comes to saving money on the road, economising starts with buying a good quality used car. When it comes to deciding which one to buy, use the information presented above to pick a second-hand motor that suits the needs of your family to a T!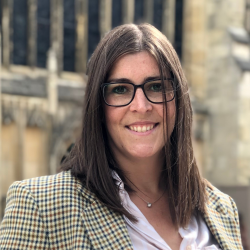 Latest posts by Naomi Willis
(see all)