Here is the full list of Christmas opening hours at the major supermarkets over Christmas so you can plan when you pick up your turkey and treats.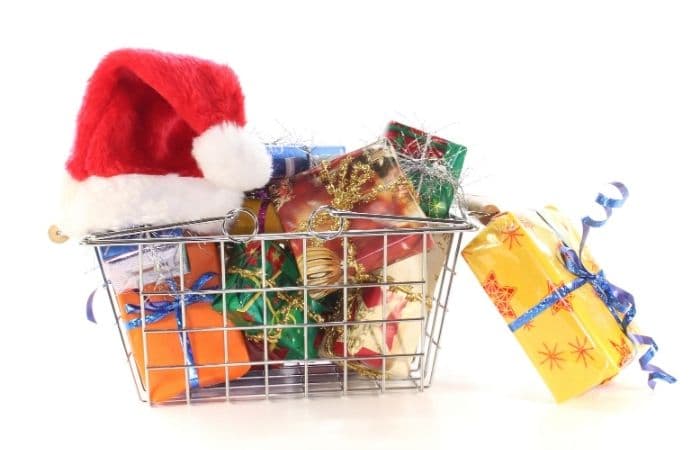 £10 BONUS OFFER: Earn easy cash by watching videos, playing games, and entering surveys.

Get a £10 sign up bonus when you join today.

Join Swagbucks here >>
Opening times at the supermarkets in the run-up to Christmas and the New Year are very different from their normal opening and closing times.
Obviously, people want to shop a bit more, so the stores can stay open a little longer. But, staff very rightly deserve a decent break over the Christmas Bank Holiday too!
You don't want to turn up at a shop and see them shut, and you can plan much better when you know when and where you can go. So, to help, here we share the Christmas opening times across all the main supermarkets.
If you're not able to get to a supermarket, Christmas delivery slots are open, but they are going quick (some have already gone)! There are still loads of click and collect options for the three days running up to Christmas Eve; you will need to book them up fast.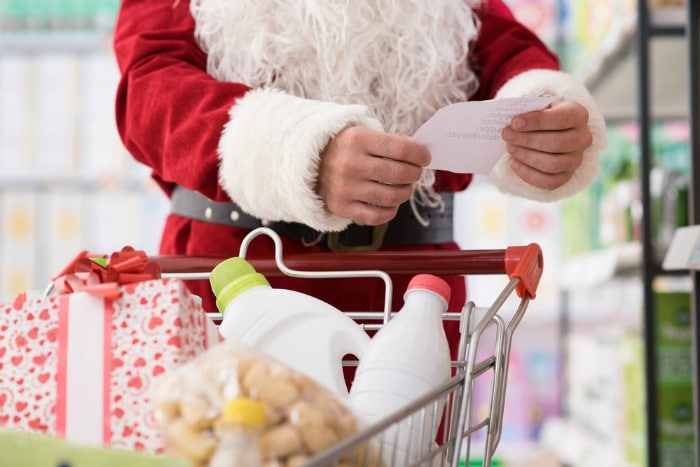 Aldi Christmas opening hours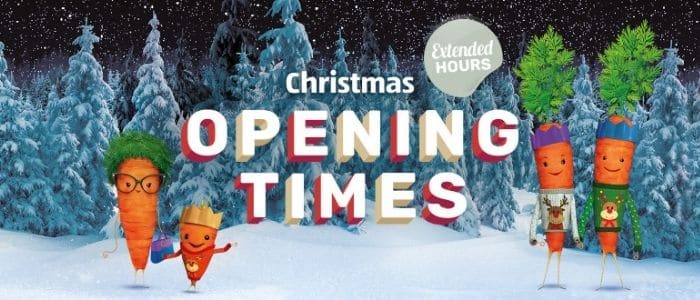 To help everyone get all the carrots they need, Aldi extends their festive opening times.
The supermarket will be opening from 7 AM until 10 PM Monday to Friday and will close at 6 PM on Saturday the 24th.
As in past years, all stores will be closed on Christmas Day and Boxing Day.
Times may vary in Wales and Scotland.
Iceland Christmas opening hours
Iceland and the Food Warehouse have confirmed they will be closed on Christmas Day and Boxing Day in 2022.
In previous years, they close early on Christmas Eve.
Morrisons opening hours at Christmas
Morrisons Christmas 2022 opening hours are a little different from other supermarkets.
They extended the opening times across most stores on the run-up to the 25th.
However, on Christmas Eve, they'll be open from 6 AM to 6 PM and will be closed on 25th.
While they have closed in previous years, this year, Morrisons will be open on Boxing Day.
You'll be able to shop from 9 AM to 6 PM.
It's best to check individual store opening times.
To be confirmed by the supermarkets
Asda opening times
It's likely that Asda will make the same decision as last year for their store opening times.
They have not confirmed their 2022 festive times as yet, but we will update here soon.
In 2021, stores closed at 7 PM on 24th and reopened on Boxing Day at 10 AM.
In 2020, Asda made the decision to shut all of its stores for both Christmas Day and Boxing Day. In good news for store staff, anyone who was due to work on 26th will still be paid.
All 631 shops closed at 7 PM on 24th December and reopened on 27th December.
Individual stores' times may vary, so it's best to check your local for their opening times.
Lidl Christmas opening times
The 2022 Christmas dates have not been released yet, but will likely follow the same pattern as previous years:
2020/2021 times
Lidl has amended its opening and closing times in England, Wales and Scotland from 19th December until 1st January 2021.
In England, from Saturday 19th December until 23rd December, stores will open from 7 AM and close at 11 PM (apart from Sunday 20th December where stores will open usual hours).
On 24th December, Lidl will close earlier at 6 PM in Scotland, Wales and most of England.
All stores will be closed on Christmas Day and Boxing Day.
The only exception is Lidl supermarkets inside the M25 which open from 10 AM – 7 PM on 26th December.
From 27th until 30th December, stores will open as normal before they shut earlier for the New Year.
Store opening and closing times for England, Scotland, and Wales vary.
Sainsbury's seasonal opening hours
Sainsbury's usually extends their seasonal opening times over some of December. Hopefully, this will drive down the number of people in the store at the same time.
Most stores open from 6 AM through until midnight on 21st, 22nd and 23rd December.
Sainsbury's opening hours on Christmas Eve are usually reduced from 6 AM until 7 PM. Sainsbury's Locals will be open longer on 24th December until 9 PM.
All stores (including convenience stores, petrol stations and supermarkets) were closed on Christmas Day and Boxing day for 2021 and reopened from 10 AM – 5 PM the next day. We presume they will follow suit for 2022.
This will also apply to Argos and Habitat outlets.
Tesco opening hours at Christmas
In the run-up to Christmas, hundreds of stores will likely extend their opening to 24 hours a day from 14th December to 24th December (apart from Sundays).
Store opening hours at Tesco Express will be different.
Although not fully confirmed, we expect the stores to be closed on Christmas Day and Boxing Day.
M and S Food hall
M&S usually extends the opening of their food-only stores until midnight in the few days before Christmas. From 20th – 23rd December, 400 M&S stores usually follow the longer opening times. On Christmas Eve, stores will close at 8 PM in previous years.
Usually, M&S open their stores on 26th December (a great time to pick up yellow sticker food!), but they've decided to close on both days again this year.
Waitrose opening hours
Most Waitrose stores will be open until 11 PM on the days before Christmas, but opening hours can vary store to store, so it's best to double-check.
On 24th December, the stores will likely be open from 7 AM – 6 PM and will be closed on Christmas Day and Boxing Day.
For New Year's Eve, stores are open 8 am – 6 pm and closed on New Year's Day. There are a few stores which may be open between 7 AM and 10 PM.
If one of their sites has a petrol station, they may still be open. It's best to check individually.
Stocking up on wine or champagne? Christmas is a good time to take advantage of 25% off wine at supermarkets.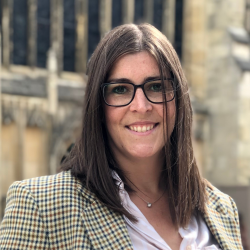 Latest posts by Naomi Willis
(see all)