The Co-op pizza deal gets you pizzas and beer – perfect for the weekend. It's a bargain price saving you loads of money!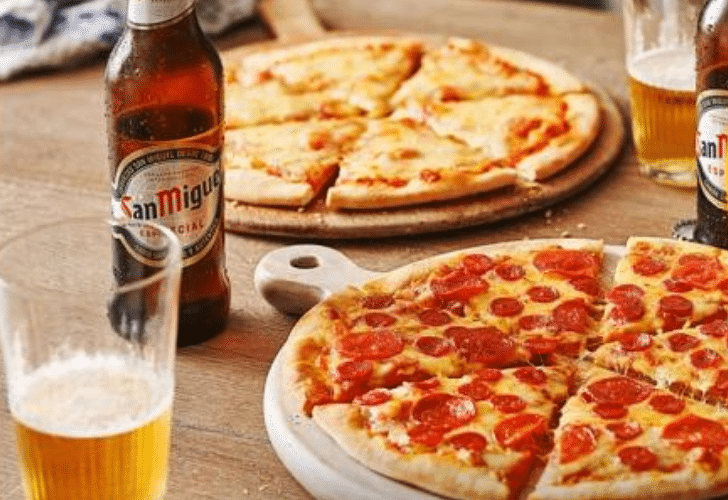 ---
Co-op Supersaver deal
One of our favourite offers is back at Co-op
You can pick up two pizzas plus a four pack of San Miguel (or pack of soft drinks) for just £5.50 in their Super Saver deal.
This offer is running for a limited time.
Here's how the full details of the bargain.
Coop pizza deal – Supersaver
If you're looking for a deal for your pizza night then you've found it.
You can choose from two of their award-winning pizzas plus a four pack of San Miguel for just £5.50 in their Super Saver deal.
If you want to skip the beers, you can substitute the offer with Coca-Cola instead.
On their own, it could cost £13.15 so you're making a decent saving.
With the pizzas costing £3.75 each and the San Miguel priced at £4.65, this is a decent offer.
As well as running in Co-op stores, you can find the offer in most NISA and Costcutter stores.
What can you pick?
For the pizzas, you can choose from their Margherita Pizza or Pepperoni pizza from their Co-op Fresh Thin & Crispy range.
Margherita – their much loved tomato sauce and mozzarella cheese ribbons are the perfect match, allowing this pizza to truly make a mark with its simplicity
Pepperoni – From the stone baked base covered in a rich tomato sauce, classic mozzarella and spicy slices of pepperoni, this classic pizza does everything right
For the drinks, you have a bit of choice:
You can either choose from:
San Miguel 4 x 300ml or 
San Miguel 0.0% Bottle 4x330ML or
Coca Cola Diet Coke Glass Bottle 4x250ML or
Coca Cola Zero Sugar Glass Bottle 4x250ML
Please remember to drink responsibly.
Everything is mix and match, so you can choose your favourite.
Don't forget to take your Co-op membership card with you when you shop as you can get money back back on the pizzas.
Also, if you have a TOTUM/NUS student discount card, you can get 10% off the price.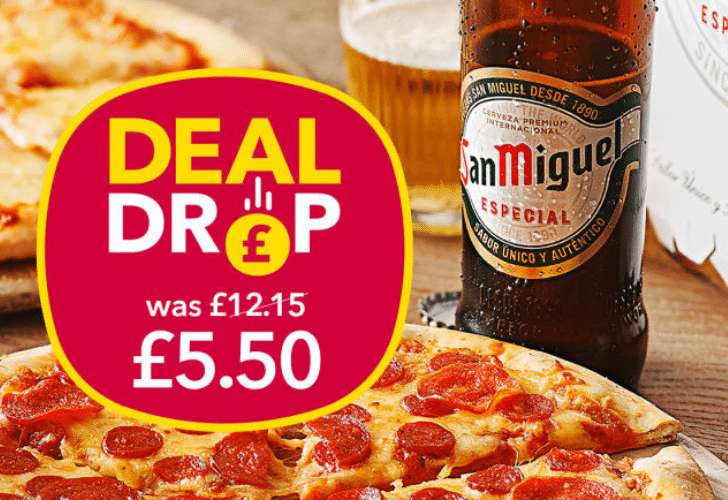 When does the offer run?
As with all good things, it needs to end at some point.
The deal is running both in stores and you can order it online (if you have Co-op delivery in your area or through the Deliveroo app).
You can pick it up, subject to availability, until 19 April 2022.
Don't worry if the pizza deal has expired, it runs regularly and will be back soon!
Due to licensing laws, the deal is not running in Scotland.
£7 Supersaver Indian Meal Deal
The Indian Meal Deal is not currently running.
Instead, they've replaced it with a £7 Supersaver Indian Meal Deal.
You can pick two mains, two sides and a drink for £7.
Still a decent fakeaway and bargain.
The offer is running until 12 October 2021.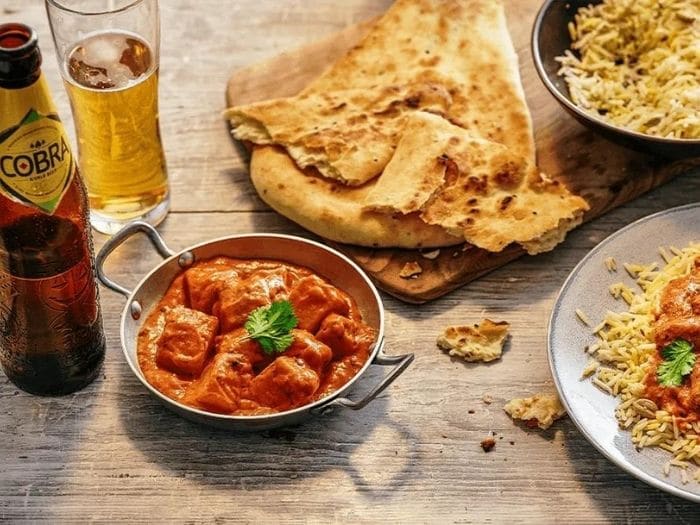 Other great deals
Like this deal?
Check out the Iceland £5 deal which gets you a pizza fakeaway or the Asda pizza deal or the Tesco pizza meal deal.
You're going to love the Co-op £5 deal where you can pick up a family favourite meal.
Can't be bothered to cook at all? Use a Dominos NHS discount for 50% off pizzas.
Come and join thousands of other savvy shoppers in the Reduce Your Supermarket Spend Facebook community to find tips and tricks to save money on your food shop.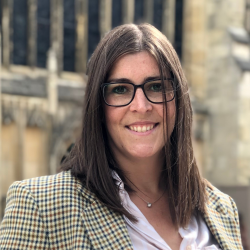 Latest posts by Naomi Willis
(see all)