Here are the latest Co-op deals and offers this week so you can get great value and the best buys on your food shop.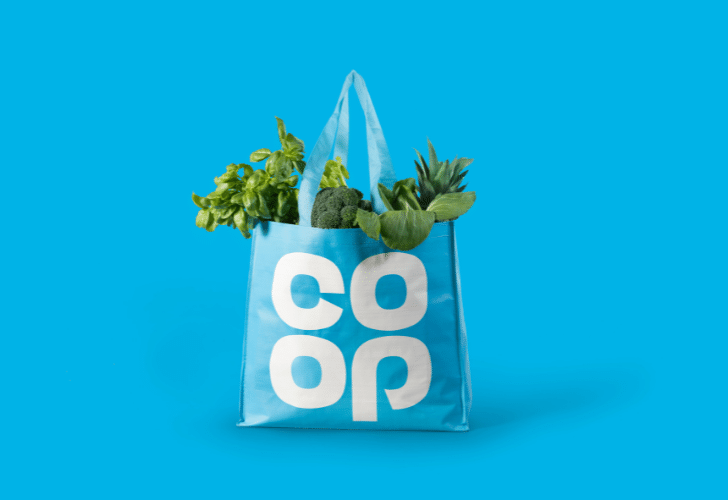 £10 BONUS OFFER: Earn easy cash by watching videos, playing games, and entering surveys.

Get a £10 sign up bonus when you join today.

Join Swagbucks here >>
Co-op isn't necessarily seen as one of the cheapest places to shop.
It's more of a smaller convenience store, and some prices for essentials can be higher.
However, that doesn't mean you can't save money!
As well as their regular offers and latest best buys, there are plenty of other ways to get the best overall value when shopping at Co-op.
Coop deals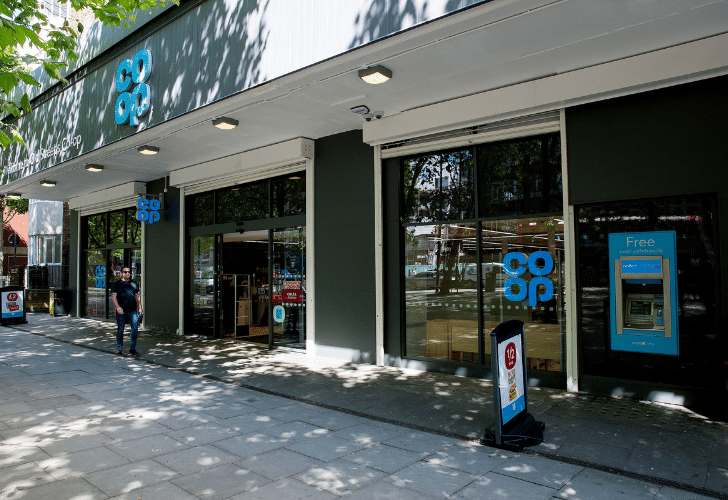 Here are some of the best Co-op deals this week:
Co-op member deals
Co-op new Member Prices
Co-op has launched a new Member Prices in store for their loyalty card members, where you could see potential savings of up to £300 a year.
Examples of member prices include:
Members pay £5 for Co-op's Irresistible Pizza 510G (serves two) – non-members pay £6.45
Members pay £3 for Co-op's Irresistible Pizza 235G (serves one) – non-members pay £4.10
Members pay £5.00 for Co-op's freezer filler deal (it's £6.00 for non-members) – the total savings on the latest deal for members is £7.50 (full info below in call out box)
Members pay £3.50 for the lunchtime meal deal (main, drink snack) – non-members pay £4.00
The member prices cover a range of popular products, including the Irresistible pizzas, ready meals, wine, British BBQ lines, and fresh fruit ranges.
Members also get extra money off the popular freezer filler deal, which has an average member saving of £8 per deal.
Additionally, members save more on the Co-op's lunchtime meal deal, with a price of £3.50 compared to £4.00 for non-members.
£3 / £5 Member Price Pizza deal
Members pay £5 (saving 22%) for Co-op's Irresistible Pizza 510G (serves two) – non-members pay £6.45.
Or, if you have fewer people to feed, members pay £3 (saving 26%) for Co-op's Irresistible Pizza 235G (serves one) – non-members pay £4.10
SERVES ONE – SAVINGS OF £1.10
Co-op Irresistible Chilli Salsiccia Pizza 235G
Co-op Irresistible Margherita Pizza 240G
Co-op Irresistible Quattro Formaggio Pizza 265G
SERVES TWO – SAVINGS OF £1.45
Co-op Irresistible N'Duja & Salami Pizza 460G
Co-op Irresistible Margherita Pizza 475G
Co-op Irresistible Chianti Beef Pizza 495G
Co-op Irresistible Pesto Chicken Pizza 495G
Co-op Irresistible Pancetta Mushroom Mascarpone Pizza 497G
Co-op Irresistible Arrabiata Chicken Pizza 510G
The offer is running, subject to availability, until 9 May 2023.
Co-op Freezer Filler
With the freezer filler at the Co-op, you can stuff your freezer with family favourite meals!
You usually get five items, including a pudding for £5 (as a Co-op member / £6 without membership).
The offer changes each month. Take a look at the current Co-op meal deal here.
Pizza and Fries Deal
Yuu can make savings of £3.25 with this pizza and fries offer.
Co-op members can buy both items (a pizza and fries) for £5 and save on total of £3.25.
Pick from Co-op Meat Supreme Pizza 573G or Co-op Chicken Fajita Takeaway 560G and Co-op Skinny Fries 250G.
Non-members pay £6.00 and save £2.50.
The offer is running until 9 May 2023.
New Quick Cook range
Co-op's super convenient quick-cook British meat range can all be cooked in 10 minutes – making them the perfect mid-week meal (once paired with sides).
The portions serve two and costs £4.
Choose from:
Mexican Mini Chicken Fillets 320g
Garlic & Herb Chicken Breast Sizzle Steaks 320g
Lemon & Pepper Pork Loin Steaks 320g
Louisiana BBQ Beef Sizzle Steaks 320g
The packs will be priced at £4.50 after the promotion ends on 3 May 2023.
Need more tips to cut down on your spending? Find out how to save money on groceries.
Save money at Co-op – shopping tips
Here are more ways to keep saving.
Co-op Membership
While other supermarket loyalty cards are free, Co-op charges £1 to join their membership.
Although you have to pay when joining, you earn 2p for every £1 you spend in store.
You earn rewards on most things you buy.
Your spending also helps support a local charity. When you log into your account, you can pick from local causes to support (at no extra cost to you).
Is Co op membership worth it?
While you need to pay to join, it's a one-off fee, and you're then a member for life. The rewards you get are worth it as you get money off your food shop.
As a member, you are entitled to a share of any profits Co-op makes as a dividend.
You also access exclusive discounts and offers on insurance, funeral care and legal services.
Co-op app
The Co-op app is a great way to track your membership rewards, but it's also where you can save more.
Each week, take a look at the app to find personalised offers where you can get money off your food shop.
Instead of random things, you get discounts on stuff you actually like.
This included a voucher for money off your whole shop or discounts on specific products.
For me, this week, I've got to pick from 50p off fresh fruit, 50p off in the bakery, 50p off milk and more.
You can pick two offers a week, and they reset each Monday.
Work there!
If you're in need of work, why not consider a job at the Co-op?
As well as getting paid, you also get a discount on food!
You get 20% off when you buy selected Co-op branded products and 10% off branded food in Co-op Group food stores.
Plus, you also get 10% off at East of England Co-op, Midcounties Co-operative (colleagues need to ask for it at the till, and it'll be manually applied), Southern Co-op and Central England Co-operative.
There are special Payday Events where you can get 20% off selected branded products from Co-op Group food stores. So that's 20% of Co-op branded AND branded products!
You can still get member rewards for yourself and your community, but it's worked out after other discounts are applied.
Student discount
Whether you're studying through distance learning, part-time or full time, you can get a Co-op student discount as a student.
Make sure to have your TOTUM (NUS) or Young Scot student discount card ready when you pay and get 10% off the price.
The discount also works on deals pricing (so double discount)!
Get cashback
If you plan to shop online, you can currently get up to 10% cash back when ordering through TopCashback.
This is an exclusive offer with TCB for online orders over £45.01.
It doesn't appear to be for new customers, so existing online customers can take advantage too.
Watch out for other seasonal meal deals
There are occasionally seasonal offers.
Take a look to see if there is an Easter meal deal or a Co-op Christmas meal deal offer running (when it's the right time of year)!
Get ideas from real people to save money on your supermarket shop. Come and join the Reduce Your Supermarket Spend community.
Expired
£3 off £10 for new Co-op Members
All new members who join between 23 March and 19 April 2022 will receive a digital offer for £3 off when you spend £10 or more in a Co-op food store.
To redeem the offer, you need to activate it online or via the Co-op App and scan the membership card as part of a transaction worth at least £10.
The money off coupon offer can't be redeemed against alcohol, fuel, first stage baby milk, lottery, stamps and other exclusions.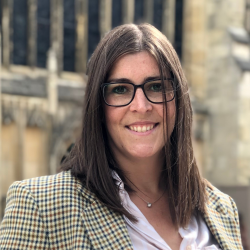 Latest posts by Naomi Willis
(see all)