Here are the latest Coop deals and offers this week so you can get great value and the best buys on your food shop.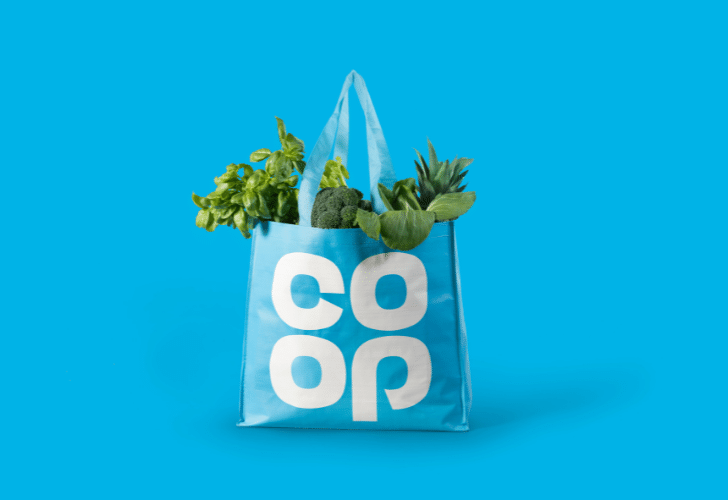 Co-op isn't necessarily seen as one of the cheapest places to shop.
It's more of a smaller convenience store, and some prices for essentials can be higher.
However, that doesn't mean you can't save money!
As well as their regular offers and latest best buys, there are plenty of other ways to get the best overall value when shopping at Co-op.
Coop deals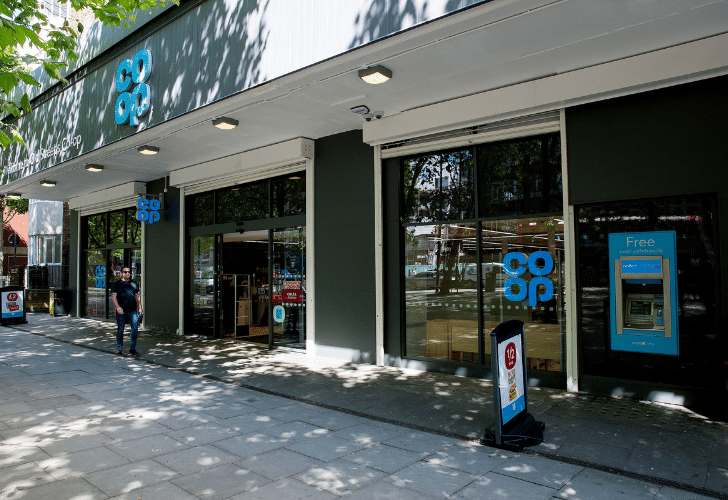 Here are some of the best Co-op deals this week:
Co-op member deals
Co-op Fresh 3
The following offers are available from 20 April 2022 to 10 May 2022 on fresh produce:
Co-op Tenderstem Broccoli, 180G – £1.50
Co-op Carrots, 500G – 38p
Co-op Chestnut Cap Mushrooms, 200G – 90p
Co-op Freezer Filler
With the freezer filler at the Co-op, you can stuff your freezer with family favourite meals for just a fiver!
You usually get five items, including a pudding for £5.
The offer changes each month. Take a look at the current Coop meal deal here.
Co-op Supersaver
The Supersaver deals get you a meal and drink choice (perhaps more of an adult treat?).
Their current deal is for burgers and drinks for £3.50.
This offer gives you savings of up to £4!
You can pick from a selection of burgers and either beer or Coke:
Co-op British Quarter Pounder Burger (4 pack 454g)
OR
Co-op Incredible Burgers (210g)
AND
Budweiser (4x330ml)
OR
Bud Zero (4x330ml)
OR
Diet Coke (4x330ml)
OR
Coca Cola Zero Sugar (4x330ml)
The current Supersaver offer is available from 20 April 2022 to 3 May 2022 (inclusive).
Take a look at how the Coop pizza deal usually works
Other deals
There are several other deals running at the moment
As a Co-op Member, you can get better offers, so remember to bring your Co-op card or have their app ready at checkout.
| Sweet treats | RRP | Now |
| --- | --- | --- |
| Cadbury twirl 4 pack 136g | £1.50 | £1.00 |
| Cadbury flake 4 pack 102g | £1.50 | £1.00 |
| Cadbury crunchie 4 pack 128g | £1.50 | £1.00 |
The sweet deals are running from 13 April until 3 May 2022.
Big savings
| | | |
| --- | --- | --- |
| BIG SAVINGS! | NOW (£) | WAS (£) |
| Babybel Mini Babybel Net 12x20G | 3.00 | 3.96 |
| Anchor Spreadable, 500g   SAVE £1 | 3.00 | 4.00 |
| Seriously Strong Mature White Cheddar, 350g | 2.50 | 3.95 |
| Tropicana Orange Original, 1.4LTR  | 2.50 | 3.80 |
DELICIOUS DESSRTS!
 
Co-op Strawberry Trifle 600g
GU Zillionaires Cheesecakes 2x91g
GU Salted Caramel Cheesecakes 2x92g
ONLY £2
ANY 2 FOR £3.50 ON COOKED MEATS
Co-op British No Added Water Smoked Ham 120G
Co-op British Naw Breaded Ham, 120G
Co-op Cooked Bacon Medallions, 100G
Co-op Naw Corned Beef, 120G
Co-op British Naw Breaded Thick Cut Ham, 120G
Co-op British Roast Chicken Breast, 120G
Co-op Roast Turkey Breast, 120G
Co-op Peppered Silverside Beef, 100G
Co-op Honey Roast Ham Chunks, 120G
These offers are available from 20 April – 10 May 2022 inclusive.
Best bargains
Here are some further bargains with price reductions:
The prices are valid from 6 April until 26 April 2022.
SUPER SPIRIT SAVINGS
NOW
WAS
SMIRNOFF RED LABEL, 1LTR
SAVE £2
£18
£20
Gordons Special Dry London Gin
1LTR
SAVE £2
£18
£20
Captain Morgan's Spiced Rum
1LTR
SAVE £2
£18
£20
Havana Club Especial
70CL
SAVE £2
£18
£20
Save money at Co-op – shopping tips
Here are more ways to keep saving.
Co-op Membership
While other supermarket loyalty cards are free, Co-op charges £1 to join their membership.
Although you have to pay when joining, you earn 2p for every £1 you spend in store.
You earn rewards on most things you buy.
Your spending also helps support a local charity. When you log into your account, you can pick from local causes to support (at no extra cost to you).
Is Co op membership worth it?
While you need to pay to join, it's a one-off fee, and you're then a member for life. The rewards you get are worth it as you get money off your food shop.
As a member, you are entitled to a share of any profits Co-op makes as a dividend.
You also access exclusive discounts and offers on insurance, funeral care and legal services.
Co-op app
The Co-op app is a great way to track your membership rewards, but it's also where you can save more.
Each week, take a look at the app to find personalised offers where you can get money off your food shop.
Instead of random things, you get discounts on stuff you actually like.
This included a voucher for money off your whole shop or discounts on specific products.
For me, this week, I've got to pick from 50p off fresh fruit, 50p off in the bakery, 50p off milk and more.
You can pick two offers a week, and they reset each Monday.
Work there!
If you're in need of work, why not consider a job at the Co-op?
As well as getting paid, you also get a discount on food!
You get 20% off when you buy selected Co-op branded products and 10% off branded food in Co-op Group food stores.
Plus, you also get 10% off at East of England Co-op, Midcounties Co-operative (colleagues need to ask for it at the till, and it'll be manually applied), Southern Co-op and Central England Co-operative.
There are special Payday Events where you can get 20% off selected branded products from Co-op Group food stores. So that's 20% of Co-op branded AND branded products!
You can still get member rewards for yourself and your community, but it's worked out after other discounts are applied.
Student discount
Whether you're studying through distance learning, part-time or full time, you can get a Co-op student discount as a student.
Make sure to have your TOTUM (NUS) or Young Scot student discount card ready when you pay and get 10% off the price.
The discount also works on deals pricing (so double discount)!
Watch out for other seasonal meal deals
There are occasionally seasonal offers.
Take a look to see if there is an Easter meal deal or a Co-op Christmas meal deal offer running (when it's the right time of year)!
Expired
£3 off £10 for new Co-op Members
All new members who join between 23 March and 19 April 2022 will receive a digital offer for £3 off when you spend £10 or more in a Co-op food store.
To redeem the offer, you need to activate it online or via the Co-op App and scan the membership card as part of a transaction worth at least £10.
The money off coupon offer can't be redeemed against alcohol, fuel, first stage baby milk, lottery, stamps and other exclusions.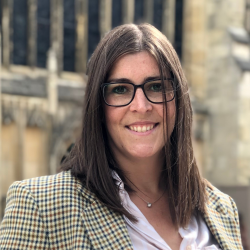 Latest posts by Naomi Willis
(see all)