Done the right way, making money from blogging can be extremely lucrative. The great thing is there isn't just one way to do it so you could be making multiple streams of income.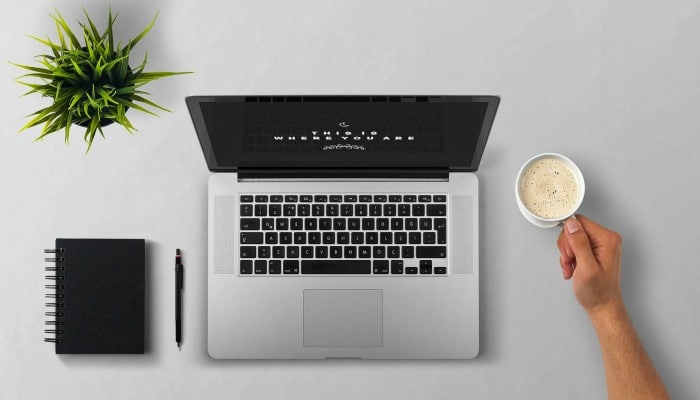 This site contains affiliate links. We may receive a commission for purchases made through these links.
[Learn more]
Blogging is a term that got popular in the early 2000's. In 1999, according to Jesse James Garrett, there were only 23 blogs on the internet. Fast forward to 2006 and that number rocketed to 50 million (as per technorati's state of the blogosphere report). It was when people really started making great deal of money through blogging.
Now, when it comes to 2016, blogging has turned out to be a million-dollar business. Lots of bloggers make a full time living from their blogs. But, how much money? It's very exciting to say that there are plenty of bloggers who make much more than $100,000 a year.
Now, how can we make money through blogging? What are the major sources that contribute to these blogger's income?
Let's have a look at the 7 different ways through which you can make money from your blog.
Contextual advertising (Google Adsense)
Affiliate marketing
Selling eBooks/Digital product
Selling your services
Selling Ads/Blogposts
Speaking Events
Selling your blog
Starting a money making blog of your own
If reading about different ways to make money from a blog has inspired you to start a blog of your own, head over and check out my step-by-step guide of starting a WordPress blog on Bluehost. Starting at just $3.95* per month for blog hosting you can set up and start creating your own income from blogging in minutes. Additionally, if you go through my Bluehost link and sign up to a minimum of 12 months hosting, you'll also receive a free blog domain worth $13.
Click here to take you to the step by step tutorial to set up your own blog.
Contextual advertising
Contextual advertising is one of the most primitive method in making money with blogging. If you doesn't care much about selling other products through your blog, using contextual ad networks will be the best option.
And when it comes to contextual advertising, Google Adsense is the biggest platform you can rely on. The concept is very simple, Google publishes ads on your blog and you can earn money once people click on these ads. The amount you make depends on the CPC (cost per click) the ad is offering.
CPC varies on niche basis, some niche does have good CPC while some doesn't. You can freely create an account for Google Adsense
Don't think you can easily register as an Adsense publisher, Google values the website through which they distribute their ads. Make sure you have a credible website/blog before you apply for Google Adsense or you are prone to be rejected.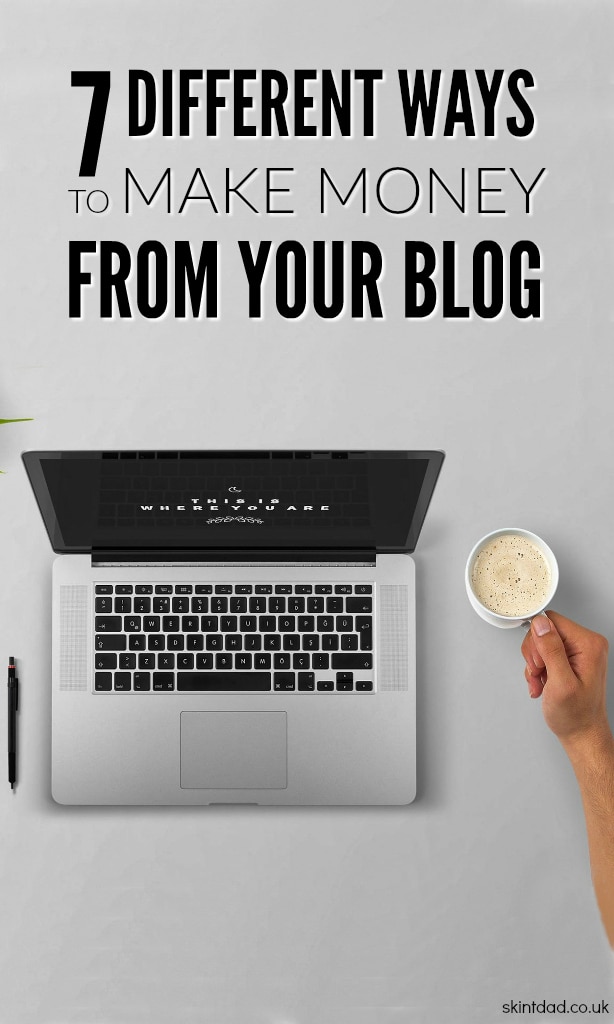 Alternatives to Google Adsense
There are some alternatives to Google Adsense, but none of them is as good as Google Adsense. But you can also try Infolinks or Bidvertiser.
Traffic is the important factor in making money with google adsense and these contextual ads. The more traffic you have, the more clicks (thereby money) you earn.
Google Adsense is a great option if you have good traffic to your blog, or else you won't be making much money with it.
Affiliates
Well, it takes lots of work to launch your own product (eBook, software or any other digital/real world products). What about promoting 3rd party products and making money as commissions for sales?
Affiliate marketing is one of the hottest money making methods for your blog. You'll be getting a referral link (a unique link for you based on your user id in the affiliate portal) to a 3rd party product, and if people buy the product following your particular link, you'll get a percentage of sale as commission.
Amazon affiliate is the most popular affiliate present currently in the industry. You'll get 5-10 percent of the sale as commission if users buy products following your affiliate links.
Another attraction in using Amazon affiliate is, it is not necessary that customer should buy the specific product you referred (following your affiliate link), but any other product in Amazon. The concept is, you brought the user into Amazon, and you'll get commissions for the purchases he makes (for a particular time period).
Apart from Amazon, there are many other affiliates which you can try. It varies depending on niche. Lots of good affiliate programs are available in niches like themes, plugins, health products, eBooks, web applications etc.
Selling eBooks/digital products
Selling eBooks is another great idea through which you can make money from your blog. If you have your reader's trust, you can definitely sell your eBooks to them. What you need to do is, you have to offer an advanced eBook guide in your niche.
For instance, if you are a fitness blogger, you can write different eBooks to target different sets of your readers.
Some of the sample eBook titles could be:
How to get six pack in 4 months – Targeting the fitness freak readers
How to lose 10 Kg in 3 months – Targeting the overweight readers
Likewise, if you are able to provide eBooks for your readers in multiple categories, you can make good money from your blog, selling eBooks.
A good real-life example of a blogger who makes money selling eBooks would be Lindsay Ostrom from PinchOfYum (a food blog). Lindsay was able to make $4,357.00 in February 2015, selling her eBook through the blog.
The key success in eBook selling through your blog lies in understanding what your readers need. You have to monitor the traffic and landing pages of your blog, what kind of readers are the majority and what do they need from you. Analyse these data and land a perfect title for your eBook.
Selling your services
Are you good at some service in your niche? Then selling services through your blog will be a good idea. For example, if you have a web development blog, you can always sell your web development services through your blog. As your readers are very much targeted (in this web development example), they are more prone to be converted.
If you are able to build trust on behalf of your readers, they will be willing to take your services. You can also offer consultations through your blog. If you have a social media blog, many of the social media enthusiasts will be interested to get a consultation from you.
The biggest success factor in selling your services is to market your service on behalf of your readers. Give a feel that you are a pro in your niche and people will start using your services. You can also give some offers, free service etc exclusively for your readers in order to promote your services.
Speaking events
Do you have good public speaking skills? If so, you can sell it through your blog. Many bloggers out there do share their experience in blogging through public speaking events.
For instance, if you are a travel blogger, you could be invited to speak in travel/tourism events.
Dale Patridge is one of the best examples of utilising the public speaking opportunity through blogging. In the month of September 2015, Dale made $26,413.00 through speaking events.
How can you get yourself invited for speaking events?
First of all, you have to give personal branding to your blog. The whole idea is every person who visits your blog should come to know about you. You can achieve this by giving a personal touch to your blog.
You can give a personal feel to your blog through by;
Posting your photos throughout the blog
Being transparent to the readers
Telling your story
Collecting emails
Replying to comments
After that, you need to tell your readers that you are offering paid speaking services. You can do this through placing banners/popups etc in the major visible sections of your blog. Find a section in your blog which has a good conversion ratio (sections in between post contents have good conversion ratios) and place your speaking ads over there.
Another good strategy to market your speaking service is doing email marketing. Email marketing has the highest conversion ratios, people in your email list are already connected with you and it's easy to convince them.
Selling ads/blogposts in your blog
Another good idea to make money from your blog without getting your hands much dirty is to sell ads/sponsored blogposts in your blog. It literally takes one minute to place a text link/banner in your blog, so advertising is a kind of easy money.
If your blog does have good brand and traffic, people will come after you requesting to post advertisements. You need to set an advertising plan and put in your blog, so that the needy ones can contact you with their proposed plans. You can also offer sponsored blogposts to endorse other brands. It's better selling ads to brands that fits your niche (so that your readers also will find it interesting).
The more traffic you have, the more you can charge for your ads. On the flip side, if you have less traffic you might not make much money through advertising.
Selling your blog
By writing each blogpost, you are building your blog assets. More blog posts can bring more traffic to your blog which can bring more revenue. A blog is an asset, and lots of potential buyers out there are interested in buying blogs with great quality content.
Did you know that Ugo was sold for $100 million and Techcrunch was sold for $30 million?
You can connect with these potential buyers through portals like flippa and empireflippers.
Valuation of your blog will be based on:
Traffic to your blog
Total number of blog posts in your blog
Last three months of revenue
Backlinks to your blog, etc
Conclusion
Which one should you pick out of these 7 different ways to make money from your blog?
You have to analyse which method fits you the best and should develop your blog based on it. For instance, if your blog is about product reviews, affiliate marketing will be the best method for you. Likewise, if your blog is about content writing, it's better to focus on your content writing services (on behalf of your readers).
To conclude, your niche as well as your expertise are the key factors in making money from your blog.
Author Bio
Linjo Joson helps people to generate passive income providing make money online tips through his blog. With more than 10 years of experience in Blogging/WordPress development, he has developed a number of WordPress themes and has helped many clients in developing their blogging/online business.
Latest posts by Skint Dad Contributor
(see all)