Save money by not shopping with Primark online! Prices are overinflated, and items are not being sold by the real Primark!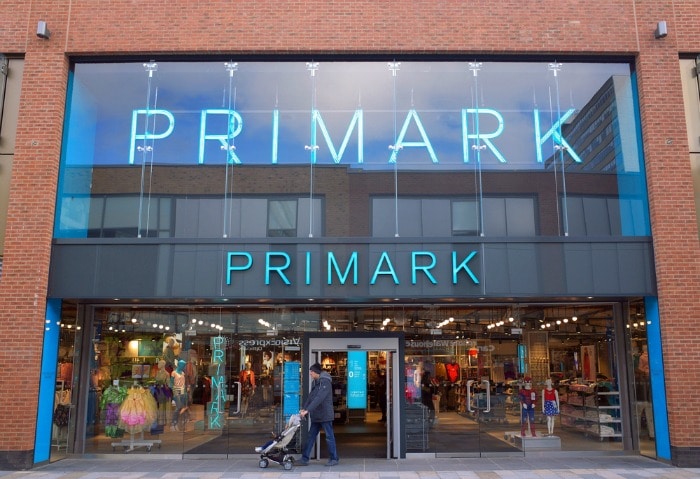 £10 BONUS OFFER: Earn easy cash by watching videos, playing games, and entering surveys.

Get a £10 sign up bonus when you join today.

Join Swagbucks here >>
Primark is usually seen as a place to nab a bargain.
Some of it you might not actually need, and it keeps "fast fashion" alive with its mega cheap pricing. But, for those who need to spend less, it's a real helper.
One of those things many wish for, especially as there aren't Primarks in every town or city, is that we can shop online at Primark.
DO NOT shop online with Primark
For some reason, the press seems to be telling everyone that you can shop online with Primark.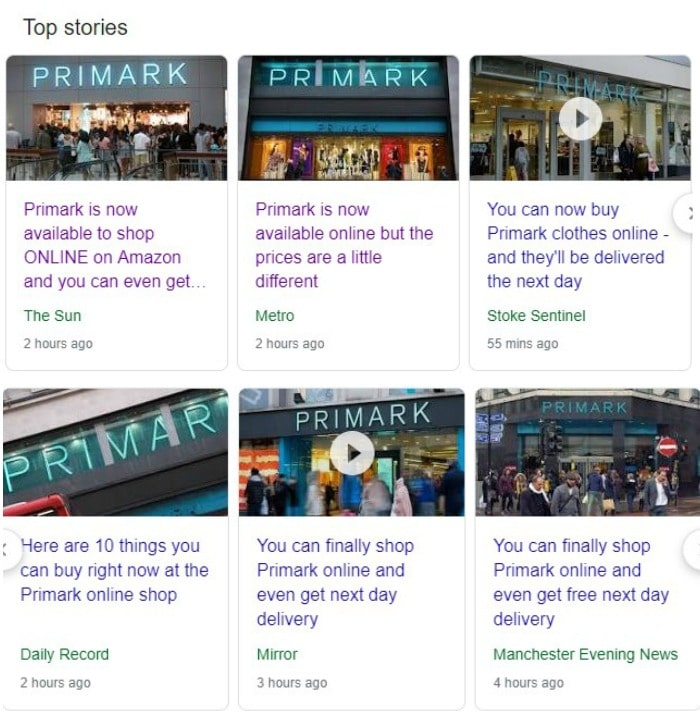 Nothing could be further from the truth.
Primark does not sell products online.
I repeat – Primark does not have an online store.
In March 2022, Primark is redveloping a new website, although you still won't be able to shop online at Primark. You can use the new site to browse products and check local stock levels.
Primark has even confirmed they don't have an Amazon store, so please save your money and don't listen to the hype.

Their post on Facebook reads: "We do not have a commercial partnership with Amazon and any Primark products which appear on the site are being re-sold by third parties, at higher prices. We encourage our customers to visit us in our stores to find the best value."
They also released the same statement on Twitter.
What's happened?
Independent sellers have set up accounts on Amazon. They then go shopping and pick up stuff that will be popular.
They choose things like bedding, decorations and homewares from popular ranges like Harry Potter and Disney.
You're not going to be able to pick up any clothing.
The sellers then sell the items online with a HUGE inflated price, plus postage, putting them against category pages called "Primark Home", but there are also stores known as "Primark", "Licensed_Primark" or "Licensed-Primark".
Not the real Primark
If you're shopping on a whim, you may not notice and think you're shopping with Primark, but there is something glaring show it's not the real Primark.
You could get a Friends duvet set for a whopping £28.50 (plus £4.50 delivery).
Or how about a "Primark Lumiere Tea Light Holder" from Beauty And The Beast costing a whopping £49.99. It's ok though as you get free delivery with Prime!

However, take a close look under the Buy Now button.
You can see there that the item is not sold by Amazon, but dispatched and sold from other sellers.
I've seen a couple of stores selling this stuff, known as
INNER HEALTH with a PO BOX in Hertfordshire
Angeltoys with no address, but the account is registered to pay VAT (so must be making LOADS reselling this stuff!)
GiftsNtreats, a limited company based in London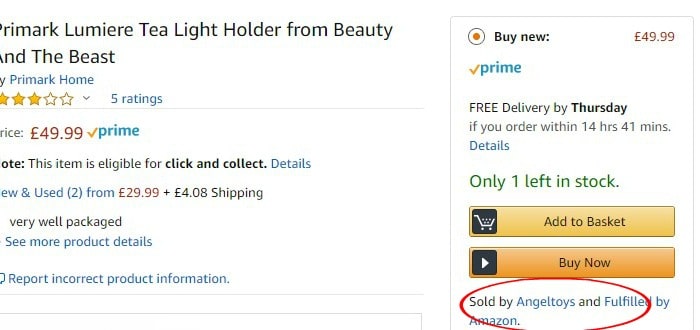 And this is just after a few minutes looking.
Reselling
Reselling is not a new thing.
I've done a fair share of it years ago and made some profit.
However, I looked to do things fairly.
We used to bulk buy items, then sold them for fair market value on sites like eBay, and made a profit.
What these people are doing it a total rip off.
I wonder how long it will be until Amazon close them down, or until Primark moves forward with legal action to get the Amazon to change the names.
I'm not sure if that could even be done?
Save money & shop on the high street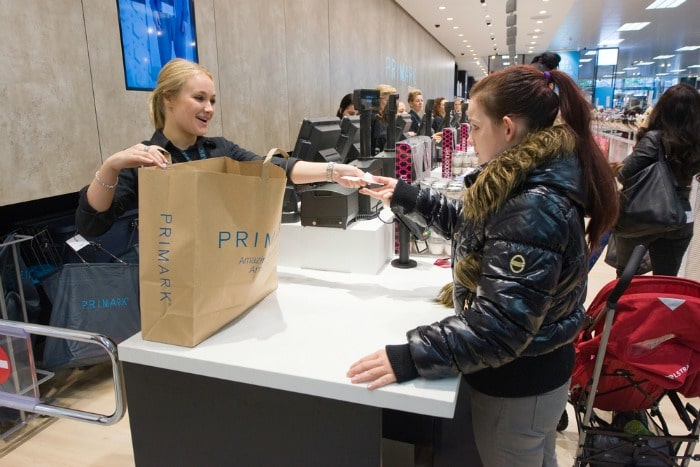 While you can browse on the real Primark website, none of the items are actually for sale – it's just like window shopping.
It would be better to visit the store directly or shop with another retailer, where you'll get a much cheaper deal.
Getting to a store can be difficult if you've got mobility issues, no transport, or if your closest store is too far away.
I hear you! Our closest Primark is over 30 minutes drive away. It's not worth heading there, but it can be if you plan it.
Perhaps set up a shopping date with a friend and make a date of it. You could even split the cost of fuel to get there, saving even more money.
As an extra tip, be sure to take your own carrier bags.
I know they give away freebies, but they are made of paper and don't last long when it rains!
::
If you've got an endless supply of money then shop where you want.
Just understand that you are not buying from Primark – it's a third-party seller, not them.
---
Read next: Warning to Toy Shoppers: Don't Get Caught Out by Fake LOL Dolls
::
Come and join thousands of other savvy money savers in the Skint Dad Community Group to find out tips and tricks to save money and not lose out financially on everything.
Enjoy this post? Why not also sign up to receive our newsletter.
We send out all the best money saving news and tips from the site and as an added
bonus you'll get an exclusive £16 cashback from Quidco (new members only)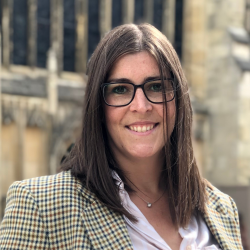 Latest posts by Naomi Willis
(see all)