Spending money on a new gas boiler right now when gas bills are so high might seem like a silly thing to do at first.
But when you consider that you will save yourself money in the long run by keeping your gas bills as low as possible, it may not be such a bad idea to invest.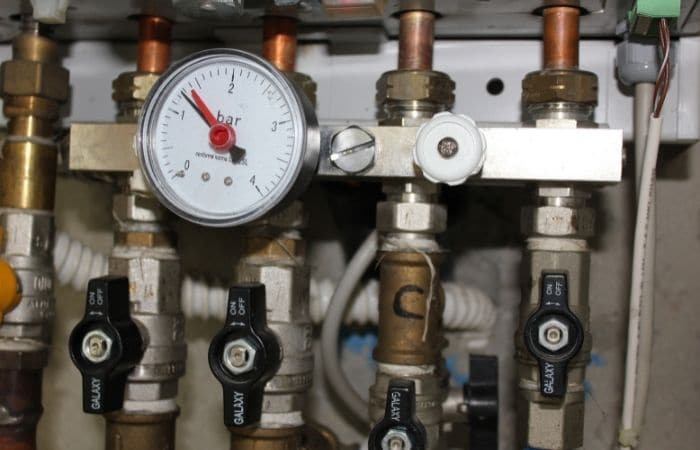 £10 BONUS OFFER: Earn easy cash by watching videos, playing games, and entering surveys.

Get a £10 sign up bonus when you join today.

Join Swagbucks here >>
Old boilers are money pits
If you have a boiler that is over 8 years old, it will definitely not be as efficient as a brand new condensing boiler.
Even that A rated combi boiler you bought 10 years ago will be becoming more costly as time goes on. And let's face it, gas bills aren't going down any time soon when there's money to be made.
How to save money with a new condensing boiler?
According to the Energy Saving Trust, changing from a non condensing boiler to a condensing boiler is one of the biggest savings you can make in your home.
Almost every boiler since 2005 has been a condensing boiler.
This means that they run at over 90% efficiency by recirculating waste gasses back through the boiler to ensure as much is used as possible.
How to tell if you might have a condensing boiler?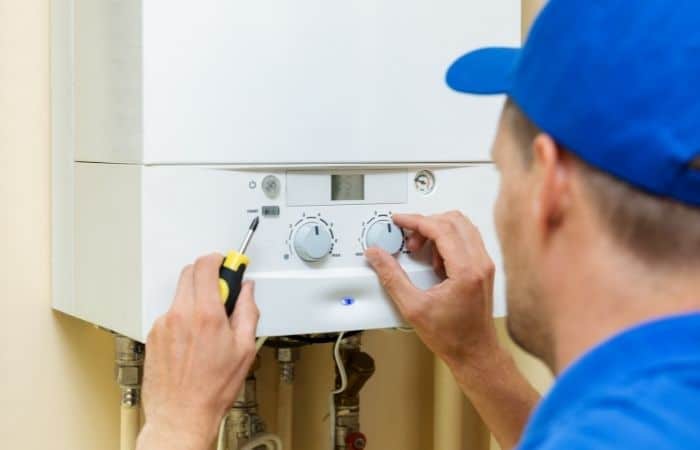 If your gas boiler was installed after 2005, then it is 99% going to be a condensing boiler
If the flue of the boiler coming out of the side of your house or roof is plastic then it is likely it will be a condensing boiler. Older boilers had metal flues.
The biggest giveaway is a condensate pipe, to get rid of, you guessed it, condensation from the condensing boiler.
If you have a condensing boiler then great, but as we have said, the older they get the less efficient they become.
If you think your boiler may be costing you more than it should run, it may be time to invest.
Don't worry though if you don't have any spare cash lying around, we have a solution for you…
No spare cash? You can pay monthly for your boiler
Like most things these days you can pay monthly for your boiler.
With pay monthly boiler finance you can spread the cost of a boiler over 2 years, 3 years, 5 years, 7 years and even 10 years!
And if you don't like paying interest, you can even get 2 years 0% interest free finance.
The repayments will be a little bit higher, but you won't pay a penny more than the bloke who bought it outright on the day.
You can get all this and get accepted for finance online in a matter of minutes with Boiler Central.
Don't want to pay monthly but don't have the cash for a boiler? BNPL!
BNPL – Buy now pay later is a fantastic way of paying nothing for 12 months but getting that energy efficient boiler installed tomorrow.
At Boiler Central, you can find the perfect boiler online, book a Gas Safe registered installer to attend your home the next day to fit your boiler, and not pay a penny for a whole year.
You will have to save up and pay after this period, but at least you aren't tied into monthly repayments!
Read: Be aware that BNPL will appear on your credit report
Energy saving trust endorsed boilers for your peace of mind
If you aren't sure which boiler to choose or which is best for your home, then you won't go far wrong with a boiler that is endorsed by the Energy Saving Trust.
The Ideal Logic combi boiler is the perfect example and is available at Boiler Central right now including full installation.
Compare the best condensing gas boilers on the market now
To ensure that you get the most out of your condensing gas boiler, ensure that you use an online boiler quote calculator that will give you the best boilers suited to your home.
You can do this all online now at Boilercentral.com and get accepted for finance online in minutes.
Once you have your brand new energy efficient boiler installed, you can sit back knowing that you are not spending a penny more on heating your home and hot water than you have to!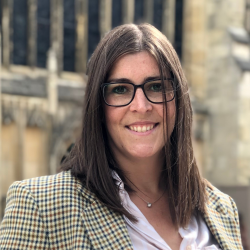 Latest posts by Naomi Willis
(see all)