Up to now, you've been able to use Buy Now Pay Later with no impact on your credit report, but all that is about to change.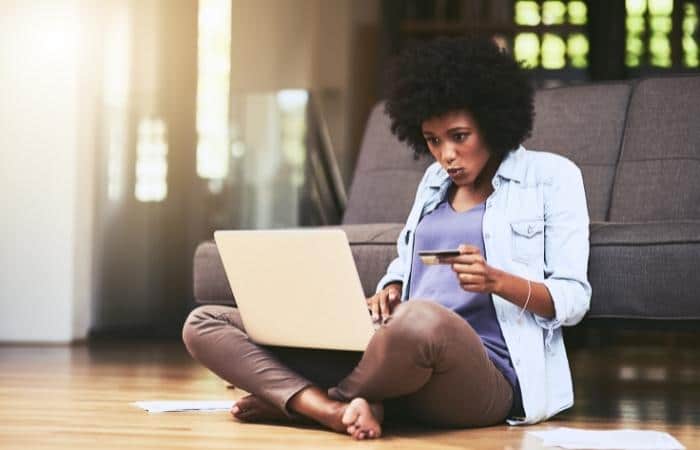 £10 BONUS OFFER: Earn easy cash by watching videos, playing games, and entering surveys.

Get a £10 sign up bonus when you join today.

Join Swagbucks here >>
Up until now, when you use Buy Now Pay Later (BNPL), it's just something that you and them know about.
It doesn't appear on your credit file, and other lenders don't know about it when you apply for new credit with them.
While you might like this as it allows you to borrow more, it can put you in financial difficulty as you could borrow more than you can afford.
This is changing as TransUnion has announced they are adding buy now pay later finance into UK consumer credit files.
BNPL to appear on your credit file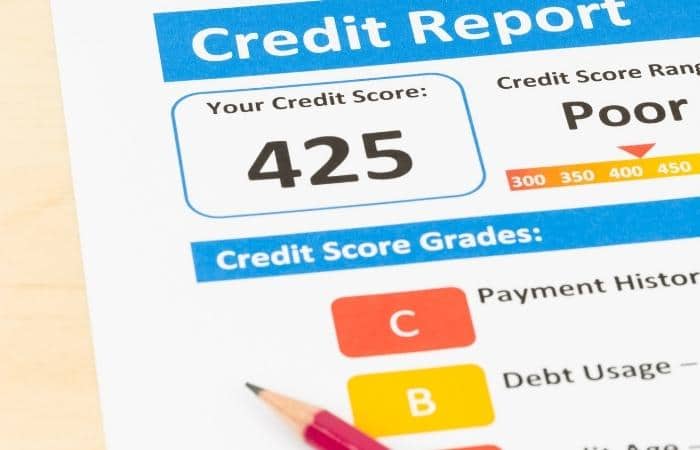 From the summer of 2022, data about the use of Buy Now Pay Later (BNPL) will begin to appear on consumer credit reports and show in the history.
TransUnion is the first Credit Referencing Agency to start reporting this information. However, it also means the free credit report from Credit Karma will also show this information (as they use TransUnion data).
As well as checking what credit you've taken with BNPL, other lenders will see that you've used the product, how often you use them, how long you paid it back and if you miss any payments.
The data will appear in your report and may be used to determine if you can get credit with lenders. The data might also be used to calculate your credit score in the future.
Equifax is also planning to add the same data (with Clearscore used as a free way to see that data).
Why are they adding BNPL to credit reports?
During the pandemic, there was a massive growth in the use of BNPL short term loans from companies like Klarna, Laybuy and Clearpay.
The increase in use may be down to more retailers offering it as a payment service that is interest-free and can be paid back in instalments.
Research from Which? has shown that many people didn't even realise they were taking out a credit product when using BNPL, which will help people understand the implications of using these kinds of payments.
Whatever the reason, the product does put consumers at harm and lenders at risk.
Adding this information will help protect you as a consumer and comes from recommendations from the Woolard Review to regulate BNPL products.
Does BNPL like Clearpay affect credit score?
Although an application using BNPL never used to affect your average credit score, from the summer of 2022, TransUnion and Credit Referencing Agencies will start adding your use of them to your credit report.
Lenders will better understand if you're in a position to take out new credit products.
Without knowing if someone is using BNPL, it may look like they could afford a new loan, credit card or even a mortgage.
So, if you are using providers such as Clearpay, Klana or Layby, they will appear.
Whether it has a direct impact on your credit score can come down to how you manage your finances.
Someone might be using a fair bit of their disposable income on BNPL instalments and don't have anything spare in their budget for new credit.
This information can help prevent you from getting into a debt that you can't afford to repay.
While most BNPL providers are unregulated, providers like Zilch and Monzo Flex are regulated, so any borrowing from them will appear on your credit history already and can impact your score.
Should I be worried?
It really depends.
Using credit and paying it back on time will show you are creditworthy and will build your credit file.
However, if you start to struggle with repayments, default, or use short term loans regularly, it can harm your credit report.
Adding BNPL loans will show lenders that you are borrowing more money, and they may think you cannot afford new credit.
If you plan to get a mortgage, it may be a good idea to stay away from things like payday loans, Buy Now Pay Later and other forms of short term credit.
Even though it's not currently on your credit file, when mortgage lenders are checking bank statements and see a BNPL payment, in some cases, the mortgage is being rejected.
Research has shown that many mortgage lenders are checking statements and are classing BNPL alongside other ongoing financial commitments like loans or credit cards.
Sara Williams, debt expert at Debt Camel, suggests:
"If you have a big credit application coming up – a mortgage or car finance say – it may be sensible to reduce or eliminate any BNPL spending for 3-6 months beforehand."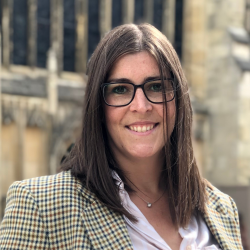 Latest posts by Naomi Willis
(see all)