The costs of pasta, vegetable oil, tea, and chips have seen the highest price increases to September 2022.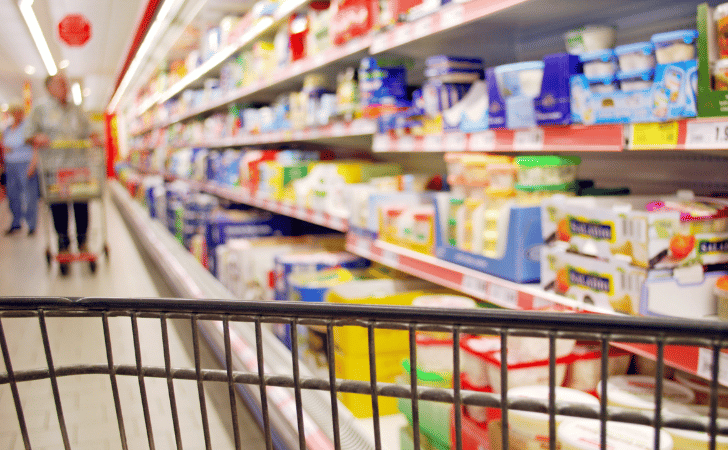 £10 BONUS OFFER: Earn easy cash by watching videos, playing games, and entering surveys.

Get a £10 sign up bonus when you join today.

Join Swagbucks here >>
The ongoing increase in the cost of living has noticeably been pushing up everyday living costs.
New analysis from the Office of National Statistics (ONS) shows that we are paying more than double for basic food items compared to last year.
Comparing a grocery basket of 30 staple foods, there is an average increase of 15% from September 2021 to September 2022.
Food price inflation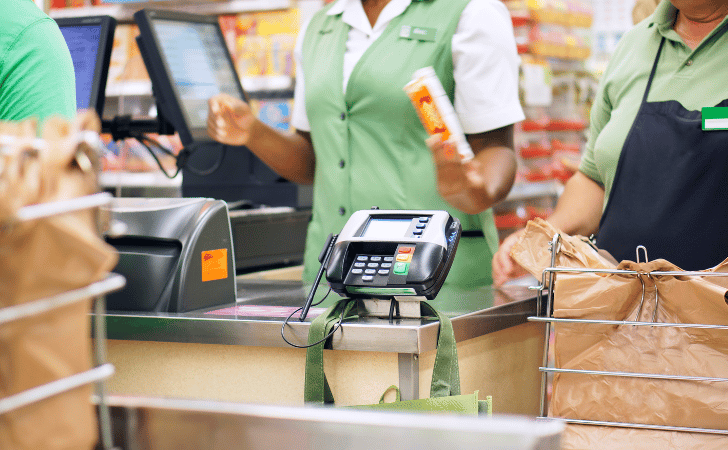 The ONS has conducted experimental research to track the costs of everyday foods to see how inflation affects people.
They web-scrape supermarket data for 30 everyday grocery items, such as milk, cheese, potatoes, apples, bananas and more, to get a more realistic view of what average households buy.
They've seen that the cost of vegetable oil has risen by around 65%, pasta is up 60%, and the price of tea is up 46%.
In cash terms, between April 2022 and September 2022
Veg oil is up 80p for 1 litre to £2.58
Chips are up 27p to £1.37 for 1.5kg
Milk is up 25p to £1.52 for 4 pints
Biggest food hikes in the last year
For a whole year (Sept – Sept), we've seen an even higher increase with veg oil up £1.02, chips up 38p and milk up 35p.
Vegetable oil (1 litre) was £1.56 now up to £2.58 – over £1 price increase
Chips are up from 99p to £1.37
Milk (4 pints) was £1.17 back in Sept 21 but now costs £1.52
Chicken breasts (600g) cost £3.30 and are now £3.63
Tea was 67p and now costs 97p, up 30p for 125g
Instant coffee was £1.31 and is now £1.55
1kg of mixed frozen veg was 76p and now costs £1
500g bag of pasts was 38p and is now 61p
A loaf of bread was 48p and now costs 66p
Crisps (150g) costs 73p and is now 91p
Ham – a 200g pack was £1.60 and is now £1.76
Sausages (454g) was 89p and is now £1.05
Apples (6 pack) was 83p, now 97p
Biscuits (400g) was 40p and now cost 54p
Onions were 63p and are now 75p
Potatoes (2.5kg) were 94p and are now £1.06
250g of fish fingers were 76p and now are 87p
Cheese (255g) was 89p now 98p
Tomatoes (250g) were 48p and are now priced at 57p
Even with prices up, you can still switch to the cheapest supermarket to bring your costs down.
ONS tracking of food prices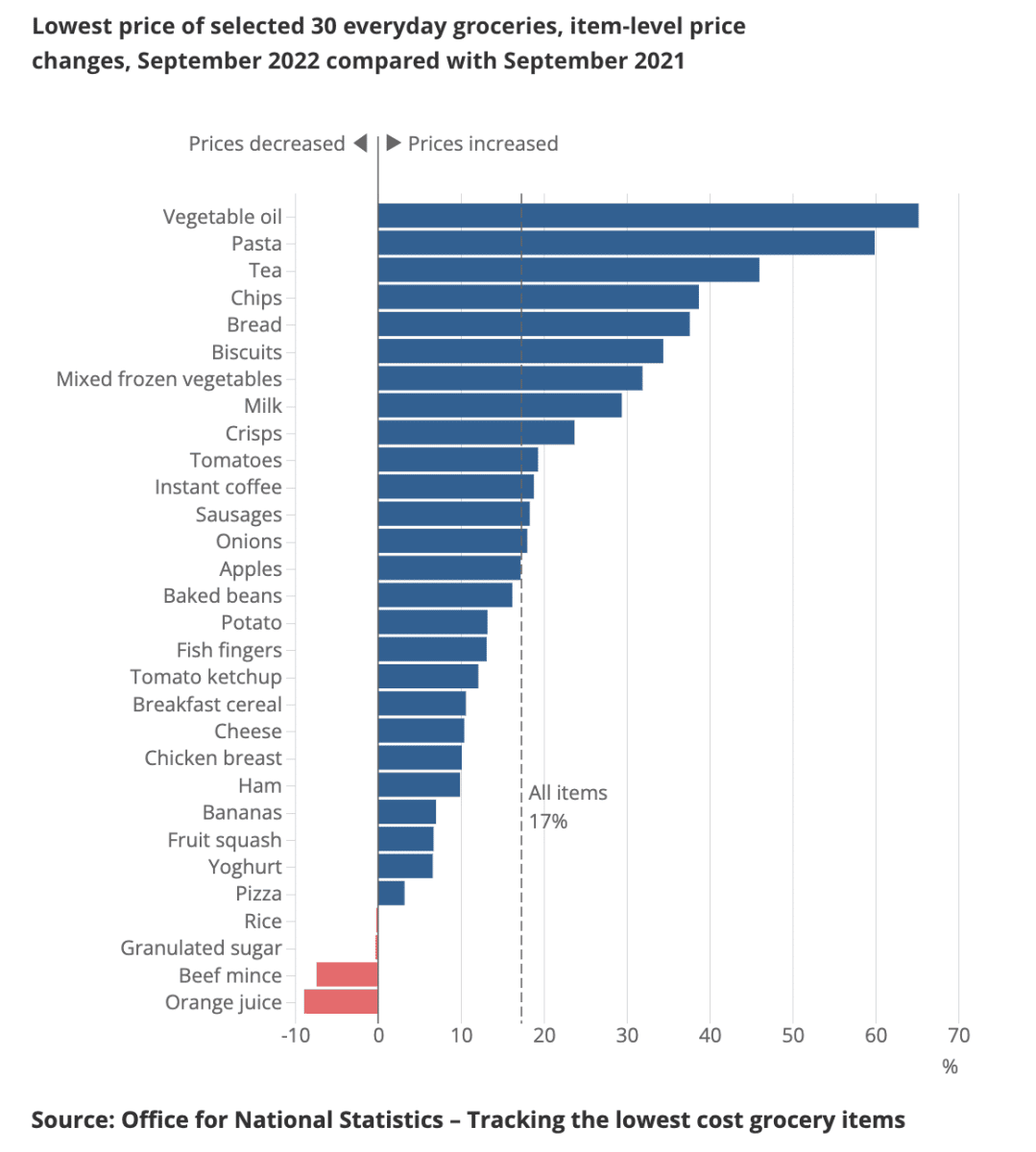 However, there has also been a decrease in the cost of a few items.
Fruit orange juice has seen an overall price fall of 9%, and beef mince has decreased by 7%.
Granulated sugar has seen no changes in price, and nor has rice.
Although costs are going up, there are still tips and tricks you can follow to find out how to save money on groceries.
What is inflation?
Inflation measures the costs of goods and services.
However, it impacts everyone differently.
It's based on an overall view of a basket of price data for any given month, but that doesn't mean it's stuff that you spend money on.
You can find out how inflation is directly affecting your household using this ONS calculator.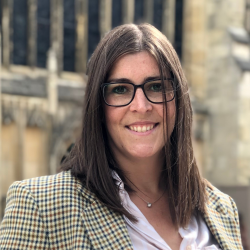 Latest posts by Naomi Willis
(see all)