If you're a Tesco Clubcard holder, the Tesco Orchard scheme could help you to save money on your grocery shops and even try out new products for free.
UPDATE: Sorry to say, but Tesco Orchard closed on 31 March 2017.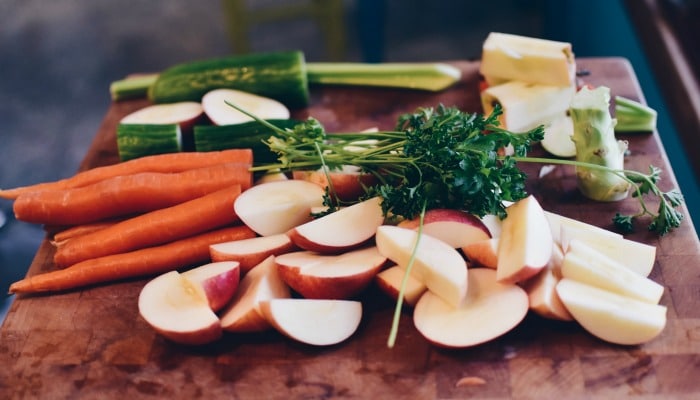 £10 BONUS OFFER: Earn easy cash by watching videos, playing games, and entering surveys.

Get a £10 sign up bonus when you join today.

Join Swagbucks here >>
If you're now wondering what you have to do to get a piece of the action, here's how it works!
What is Tesco Orchard all about?
Orchard for Tesco gives members access to Tesco products, services and experiences based on who you are and how you tend to shop.
You sign up to different programmes which have their own perks and tasks or surveys.
What are the perks?
Programmes offer perks such as Orchard Coupons for money off particular foods or the chance to test new products that are planned for the shelves.
The money off vouchers mean you'll get the food for free – and a fair bit of it too!
Looking for more coupons? Check this out: where to find printable coupons UK
They offer money off loads of things including fresh fruit and vegetables, fresh meat, flowers and they did a great discount voucher on cheeses before Christmas!
Vouchers can be as low as £1, but we'd heard many members tell us that money off vouchers are closer to £5 a time.
Charlotte Burns, who shares money saving tips at Lotty Earns, is a big fan of Tesco Orchard. She told us: "I can't believe how good the freebies I've received from Tesco Orchard have been – and the truth is, I haven't put a huge amount of effort in to get a lot out in just one year.
"This Christmas, I got a voucher for a £6 Christmas dessert which was SO nice, and in the last year I've got harvest fruit and veg, vintage cheddar cheese, a whole chicken I would try with their wine (which were all worth around a fiver) and even a bunch of flowers around Mother's Day (worth about £10)."
Members have been able to try out new products for free too. This could include gluten and/or dairy-free items, and then you can give your feedback and thoughts.
On top of free food, you will also be rewarded with bonus Clubcard points. Extra points are earned for completing surveys and activities. It's a great way to top up your points without having to spend any money.
Who can get involved?
Anyone who is a Tesco Clubcard member can join up. This is so Tesco can match you up with the programmes that are mostly likely to be relevant to you. They look to base programmes on your shopping patterns when you've swiped your Clubcard. You also need to have a Clubcard for your bonus points to be paid to you.
If you don't have a Tesco Clubcard at the moment, you'll need to get one to be able to use the Orchard for Tesco programmes.
Zoe Davis, a member of the Reduce Your Supermarket Spend community told us: "I've been a member of The Orchard Scheme at Tesco since September 2016. I got accepted onto my first scheme about a week later, receiving £4 to spend on chicken breasts and a bag of free pears.
"It's a great scheme from Tesco. Not only do you get to be a part of something great (raising awareness regarding food waste and helping the local community), but you also get the opportunity to save money on your supermarket spend and try new produce.
"Orchard is great when you are counting the pennies, but are still wanting to feed your family well."
Signing up to Tesco Orchard is simple. Just give some basic details, including your Clubcard details, and your account will be set up. It's free to join too!
Being invited to programmes
Once you've created your Orchard account, Tesco will start sending you invitations to join programmes they think are a good fit based on what they already know about you.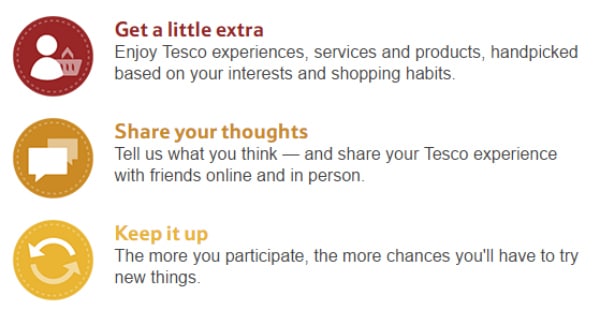 There's no obligation to join all (or any) of these programmes. Don't feel you have to accept invitations that come your way. In fact, Tesco prefer it if you limit yourself to ones you're most interested in so'll be more enthusiastic.
There's no hard and fast rules about how many programmes you could be invited to. Criteria for being invited includes the type of things you're likely to buy, lifestyle, interests and how high your Orchard Score is.
Some programmes are looking for particular groups of people such as mums with new babies, so obviously you won't be invited to these type of programmes unless this actually applies!
What involved as a member
When you join a particular Orchard programme you commit to being active in it. This includes doing things like posting reviews, uploading photos or videos and posting on social media about the things you've received.
Mum of two, Laura Hayes has been using Tesco Orchard for around six months: "I have taken part in two projects. I received a £5 voucher towards some fresh cut flowers. The range was even in our local Tesco Express was actually quite impressive and we got a lovely bunch of flowers for free!
"For the next project we chose a £5 voucher towards party food for New Year. It meant we could treat ourselves to slightly more expensive items than we would normally buy. I think our guests enjoyed the food!
"All they ask in return is some feedback and a couple of surveys to be completed."
Sharing your opinions and thoughts keeps your Orchard Score high. This is a factor in being invited to more programmes so it is worth doing.
The score is a figure between 0 and 10 based on your Orchard activity over the past year. You can increase your score by being more active on programmes and taking surveys.
Get social
Sharing what the food you get on social media is a good way to get your score up. Don't worry though if you don't have social media accounts as you can still maintain a decent Orchard Score.
Bear in mind that Tesco say members who use social media tend to have higher score than those who don't. So this could mean sharing your freebies with your friends on Twitter or Facebook if you use them.
You need to be aware of the expected disclosure. When sharing on social media, Tesco expect you to be open. They want you to be clear and say that items were free or you paid less. They even have Twitter hashtags #TriedItFree and #TriedForLess as a disclosure. You may now even recognise your own friends having used this before?
What do you think of the Tesco for Orchard programmes? Will you sign up for it and give it a try? And if you're already a member, let us know how you're finding it!
Want to cut your food bill even further? Join our exclusive community on Facebook.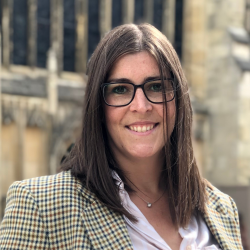 Latest posts by Naomi Willis
(see all)