Trying to find things to do with your kids – when you're on a tight budget – is really tough.
Over the summer, not only do you have to balance using the precious annual leave you get from work to cover childcare, but you actually want to do something as a family and have a bit of fun.
Theme parks can be out of the question as they are SO EXPENSIVE (although there are a few tips to get cheap theme park deals and tickets from time to time).
Going to the park down the road every day is free, but can be a bit boring. So what can you do instead?
With a bit of forward planning, there is a fair bit you can do to have fun each summer, without breaking the bank.
Theatre tickets in London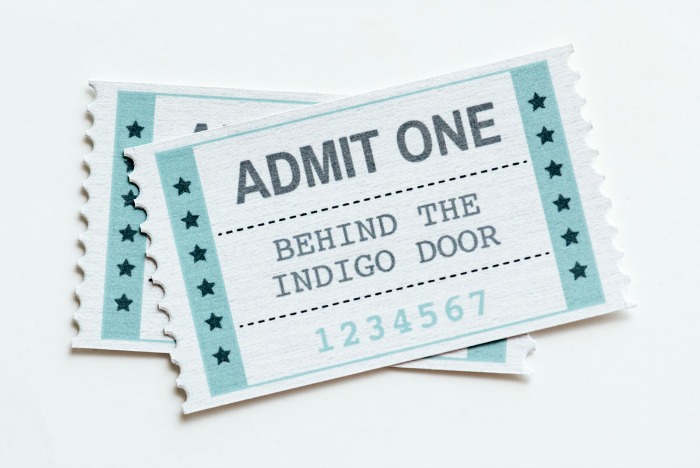 We love the theatre – all of us really enjoy going.
There is something really special about seeing a live performance and the kids get captivated by it all.
We've been lucky enough to see Les Mis (obvs got cheap theatre tickets) and we've taken the kids to see Wicked and The Play That Goes Wrong – they LOVED it!
When we used to live in Kent, our local theatres charged an arm and a leg for tickets, so it could sometimes work out cheaper to head to London (even with travel, as we can blag some amazingly good priced – or even free – tickets).
Kids Week free theatre tickets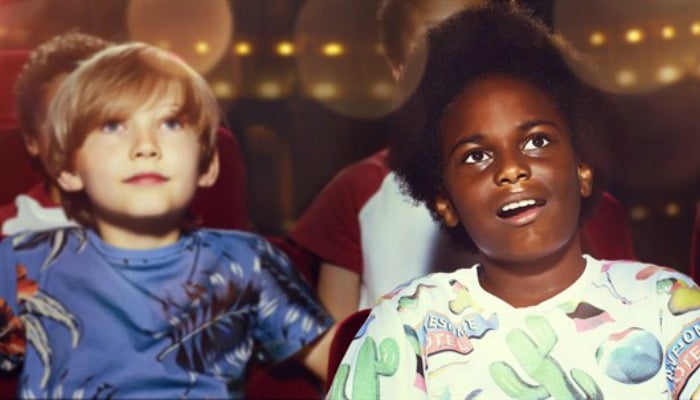 This summer, you're able to get free theatre tickets in London for your children.
If your child is aged 17 and under, and there is a full paying adult, you can get a set of adult's and kid's tickets at half-price (similar to a free ticket as before) to a huge range of different shows.
(Usually, it's a child under 16, but as the offer didn't run last year, they are extending the age range so the older kids don't miss out.)
There is also no booking or postage fees to pay, which is usually quite rare when booking theatre tickets.
You can use the tickets during August, but they go on sale from 10 am on Wednesday 30 June 2021 (add that date and time to your phone alarm!).
This means you'll need to plan in advance to get your savings. As this is such an awesome deal, the tickets don't stay around for long. They are obviously subject to availability.
On top of the one freebie ticket, you can buy an additional two extra kids tickets for half price.
What shows can we see during Kids Week?
There are over 30 different shows to pick from including Hairspray, Disney's The Lion King and Billionaire Boy. (For a full list of shows, scroll down to the bottom).
Kids Week is all about getting young people interested in the theatre, and if you can take them for free, it really helps.
However, it's not just a weekly event anymore. As it's such a popular thing, they've now expanded it, and you can pick selected performances taking place between 1 – 31 August.
You won't be able to get a free child ticket for every single performance. They are available on selected shows and you can only book them through the Kids Week booking line.
It's usually best to have a few different dates and times, just in case your preferred choice has already sold out.
Full list of free child ticket London shows
Here is a full list of the free child ticket London shows on this summer.
There is a real mix. Some will be suitable for under 5s, 5 years+, 8 years+, while some need parental guidance which may be more suitable for teens:
Amazing Bubble Man
Amelie The Musical
Anything Goes
Be More Chill
Billionaire Boy
Cirque Berserk
Come Far Away
Dinosaur World Live
Doctor Who: Time Fracture
Dragons and Mythical Beasts
Everybody's Talking About Jamie
Fireman Sam Live – Saves The Circus
Hairspray
Heathers The Musical
Horrible Histories: Barmy Army – Part Five
Hotel Paradiso
Les Mis: The Stages Concert
Disney's The Lion King
Mama Mia
Mary Poppins
Morgan & West Present: The Three Musketeers
The Mousetrap
One Step, Two Step
The Play That Goes Wrong
The Prince of Egypt
Sam & Mark's On The Road Show
Showstopper! Improvised Musical
Singin' In The Rain
Six
Stiles and Drewe's The 2 Little Pigs A Very Curly Musical Tale!
The Tiger Who Came To Tea
Twirlywoos
What The Ladybird Heard
Wonderville Magic & Illusion
Zog
If you're heading up to London midweek, you can take advantage of cheap meals too using Meerkat Meals (we got it for just £1). Or, why not get Kids Pass and have some mega cheap days out.
There are also a number of places who run kids eat free offers.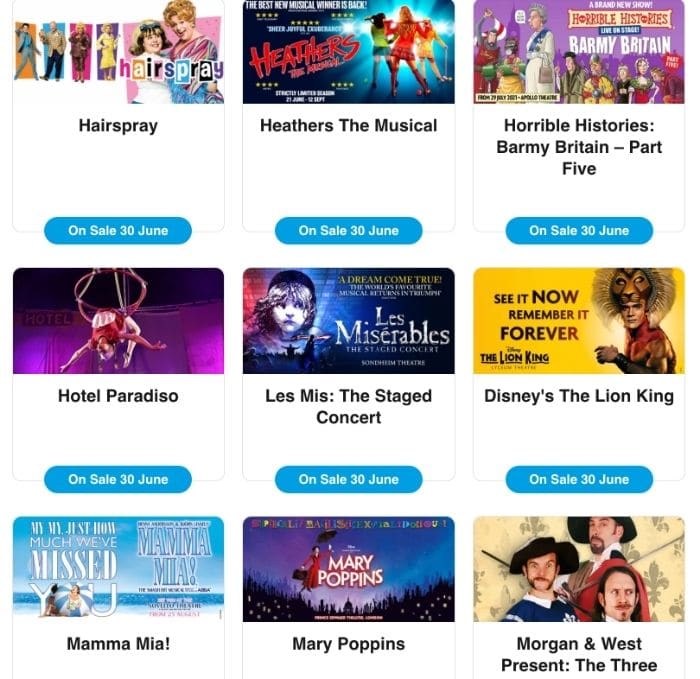 ---
Read next: Save £100s on Days Out with a Free Blue Peter Badge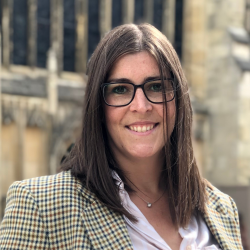 Latest posts by Naomi Willis
(see all)