If you are looking at saving money and cutting back on subscription TV options, a free-to-air service like Freeview or Freesat could be right for you.
Freeview and Freesat are packages which allow you to watch live TV without signing up for any contracts or subscriptions. With both options, there may be a small set-up cost, but you won't be tied into any packages, so a great alternative to Sky, Virgin, BT, Netflix or Brit Box.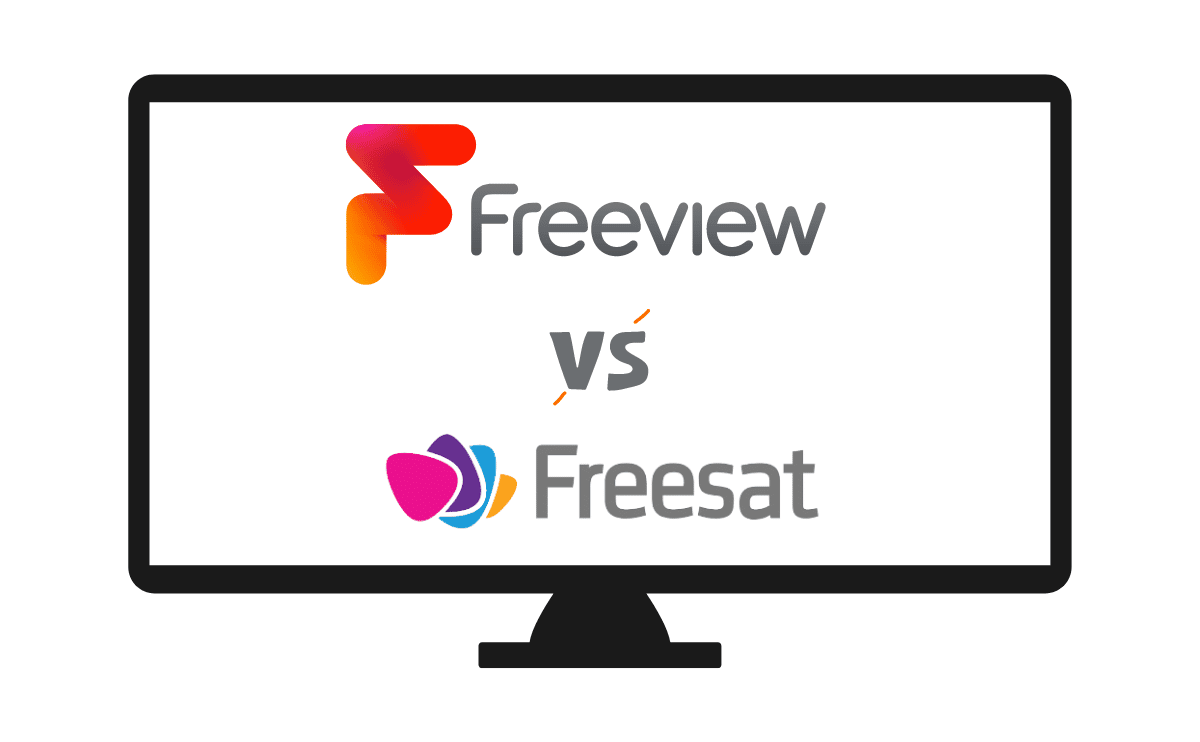 £10 BONUS OFFER: Earn easy cash by watching videos, playing games, and entering surveys.

Get a £10 sign up bonus when you join today.

Join Swagbucks here >>
The difference between Freesat and Freeview
The difference between Freesat and Freeview is the way in which the TV service is delivered to you. Whilst Freeview is delivered through an aerial, the Freesat broadcast is delivered via a satellite transmitter providing a stronger signal that won't be affected by bad weather.
Freeview is a really popular way to watch TV and movies for free. Freesat's 100% coverage within the UK makes it a good option for many.
Installation costs of Freesat can be more expensive.
What is difference between Freeview vs Freesat television?
The main difference is with the delivery of the TV – through an aerial or a mini-dish.
Freeview channels are delivered through an aerial and a set top box.
Freesat channels are delivered to a set top box via satellite TV dish.
Freeview and Freesat users both get access to digital TV services and channels, including BBC iPlayer, ITVX (previously known as the ITV Hub) and My5.
Coverage of Freeview and Freesat
Freesat offers 100% coverage to households in the UK as the picture is broadcast through satellite, often providing better quality.
Freeview is available through nationwide transmitters and home aerials and tends to reach around 98% of the country.
If you live in an area that doesn't pick up a decent Freeview signal, you may benefit from Freesat instead.
Both Freeview and Freesat can offer you several HD channels on TV, such as BBC channels, ITV, Channel 4. To have the channels in HD, you need a TV that has been set as HD-ready to benefit from Freesat HD services.
You can check the availability of Freeview on their website just by using your postcode.
Upfront costs of Freeview and Freesat
Freeview
Freeview boxes are relatively cheap and are available from around £25. Although most new TVs come with Freeview already built in, allowing immediate access to Freeview content.
You can upgrade your box to recordable options, but this is still likely to be cheaper than the Freesat set up costs.
You also must have an aerial. Most houses have one, but if you need a new one, the average costs are at around £150 for a typical aerial replacement.
Freesat
Freesat requires the installation of a satellite dish, which can cost around £80. This cost can go up if you need extra new TV cables and connections. Prices can differ around the country.
You can use a dish and cables already installed if you used to have Sky; however, you will still need to buy a box to access Freesat.
IMPORTANT: if you are planning on Freesat, an old Sky HD dishes work as a receiver, but a newer Sky Q dish will NOT receive a signal. You'd need to get an engineer to change the LNB.
Then you'll need the cables switched across. Freesat boxes and equipment vary massively in cost, around £50 – £220. The price differs depending on recording ability, HD channels and any additional cables and demand.
Channels available on Freeview and Freesat
Both Freeview and Freesat have some of the most watched TV channels around, including big must-haves like BBC, ITV, Channel 4 and Channel 5, as well as news channels, Dave, Film4, PBS America,
Freeview content has over 70 channels widely available, plus over 30 radio stations.
Customers in Scotland will receive S4C rather than Channel 4.
Freesat offers over 170 channels, incorporating many of the +1 channels Freeview also offers.
What channels do you get with a Freesat box?
Freesat offers subscription-free digital TV, with mainstream free-to-air channels such as BBC One, BBC Two, ITV1, Channel 4, and Channel 5 included.
Catch up services
Catch-up services are available with both Freeview and Freesat services.
Freeview Play has a guide which lets users see what programmes are coming up or that they have missed, and catch up. This is called an electronic programme guide (EPG).
BBC iPlayer and ITV Hub are also available as standalone apps.
Freesat has a catch up service called Freetime. This is available on Smart TVs too.
Freetime can also be used with Freeview televisions as well as Freesat.
Recording programmes on Freeview and Freesat
You can record content from Freeview and Freesat to watch later with the right set-top boxes,
Recording boxes are marked with a "+" – to their logo, so that's Freeview+ and Freesat+.
Both Freeview+ and Freesat+ provide an eight-day TV guide, allowing you to set up recording options for around a week in advance.
A Freeview+ HD recorder will cost from £130; Freesat + HD recorders start from £150.
Which is better?
Freeview can be cheaper to set up and you can convert an older TV using a Freeview set top box.
Freeview is a good option as you won't pay for any extra TV channels. The service is only available in 98% of households, and a large number of these have to settle for the Freeview Lite, which is a reduced service with limited channels and coverage.
Freesat has a higher outlay initially but does offer better features and more channels. Freesat offers a few more HD options than Freeview.
With either package, there are no monthly costs to pay.
Can I get a TV with Freesat built in?
Yes, some TVs are Freesat-enabled.
They tend to be more expensive but could be a good investment for your home. 
If you have a Freesat enabled TV – and you have a satellite dish – then you don't need to buy an additional Freesat TV box.
Is Freesat being discontinued?
Not for now – Freesat is now owned by Digital UK – the company behind Freeview.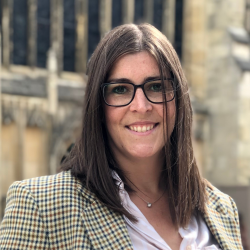 Latest posts by Naomi Willis
(see all)