Over the last few years, remote work has become more popular than ever before.
The pandemic accelerated that process, with lockdowns forcing people to look for online jobs.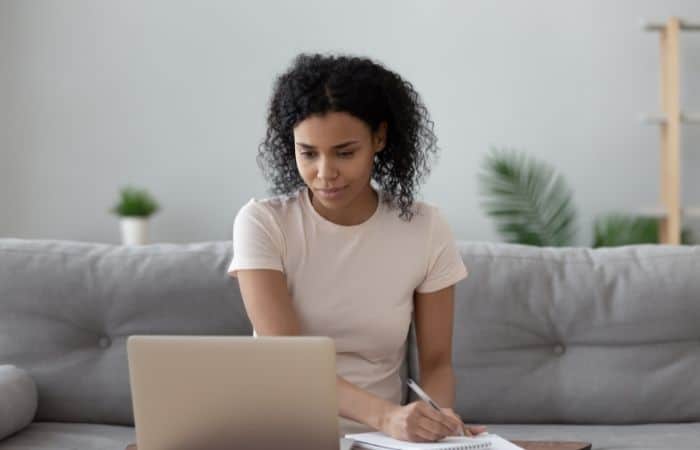 £10 BONUS OFFER: Earn easy cash by watching videos, playing games, and entering surveys.

Get a £10 sign up bonus when you join today.

Join Swagbucks here >>
Some businesses changed their policies based on the 2020-2021 experience.
They now offer more remote positions and hire freelancers more willingly. It makes 2023 the best year to start working remotely.
Post your CV on one of the online job boards and give it a go.
Working from home in 2023
In this list, we considered the jobs that pay well on average and saw a significant increase in the number of remote positions in the last year.
It is possible to make a living while working from home entirely with any of these.
Some of these positions will require more skill and experience than others, but this is how things work, even with traditional employment.
Do not expect to make the salary shown in this list right away.
The freelance job market is notorious for high competition.
Your reputation and portfolio are the most important assets, and it will take some time to build both.
But with enough persistence, it is possible to earn a good salary while staying in the comfort of your own home.
Top 5 remote positions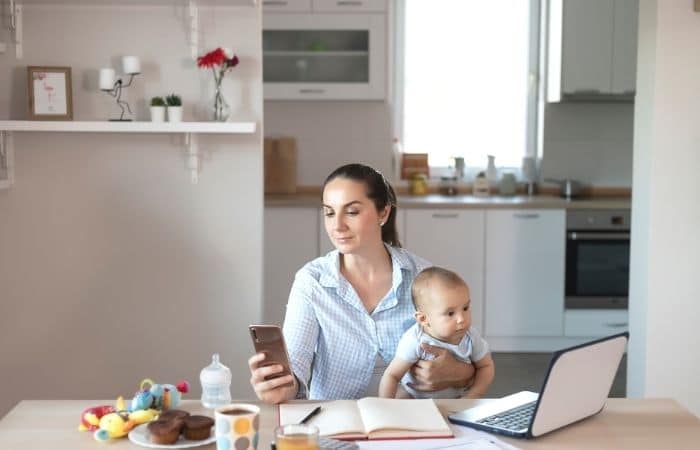 Software Developer
The software developer job has been one of the highest-paying remote jobs over the last decade.
It is no surprise that it makes it to the top of our list.
The job is difficult and requires knowledge of programming languages, but it can be fully remote.
Many companies choose to outsource the development to freelance markets nowadays.
It is cheaper than hiring a programmer for the long term and often yields better results without geographical constraints.
Translator
Translators were one of the first freelancers and pioneers of the industry.
With the increase in international deals and conferences, work increased accordingly.
A good translator with a decent portfolio and reputation is always sought after.
The pandemic forced many events to go online for a few years, and some companies chose to record and transcribe these events.
It opened an unexpected niche for translators, as neither transcription nor translator software available is not good enough to fully automate the job.
Software and website localisation are also important in the modern translation market, and these jobs become more abundant as the number of apps and sites increases.
Tutor
With schools and universities going online, many students experienced problems with studying.
Alongside this, isolation freed up some time for people who always wanted to learn a new skill, be it a language or painting.
It opened up many opportunities for online tutoring, no matter the subject.
The job is attractive for many people: flexible schedule, hourly pay, working with people who need your service.
It is a perfect side gig for people with a day job, students, or as jobs for ex-teachers.
The main downside is a hard income limit.
The amount of money a client is willing to pay for an hour of your time is limited.
Unless you choose to branch out and start tutoring groups, which is more challenging, there will be a cap on your income.
It is also seasonal, as few students are willing to study during the holidays.
Read next: Find out how to become a tutor and more opportunities to earn extra money in teaching English online
Social Media Management and Marketing
Social media management and marketing are becoming more crucial with each passing year.
Companies market themselves on Instagram and Facebook.
Some even sell their services through these platforms. And someone needs to run these accounts, make and post content, and track statistics.
A high-qualified social media manager can massively impact business performance, creating a steady flow of customers.
It takes skill, experience, and insight but can yield impressive results.
Moreover, this job can become a business over time, and there is virtually no cap on the income.
Graphic Designers
Someone designed every website, logo, and app.
Many companies outsource design on a project basis rather than keep a designer hired.
It makes the industry quite attractive for remote workers, especially since many designers worked remotely throughout the pandemic.
It is largely a portfolio-based job, and if there are a few good projects under your belt, you are likely to get a good job.
There are a few different niches to work into, such as logo and brand design, websites, or typography.
Many courses offer training in this field, but the competition is at its highest, and going in with zero experience may not be the best idea.
Honourable mentions
These remote jobs are not as popular but excite us enough to mention them.
Penetration tester
A penetration tester is a highly technical job that requires skill and persistence.
It saw a surge in popularity as the pace of development increased and flawed code started to occur more often.
Many companies offer bug bounties, and some hire testers for security audits.
Many people make a living doing this, but it is not easy and requires experience.
Remote fitness coach
With the pandemic, many coaches switched to a remote job.
The student films themselves performing the exercises, coaches correct their form and adjust the training program.
It is cheaper and almost as effective as in-person coaching while offering more flexibility in scheduling and geography.
Find out some of the highest paying jobs in the UK right now.
Conclusion
This year may turn out to be the best for switching to remote work.
Compile your portfolio, update your CV, post it on the job board and see if there are any gigs.
It may be a life-changing shift to a more comfortable and enjoyable job for you!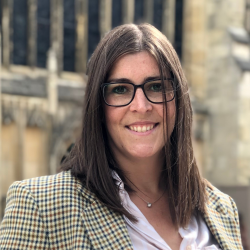 Latest posts by Naomi Willis
(see all)