Don't struggle without essential items – find out where you can find grants for carpets and furniture if you cannot afford them.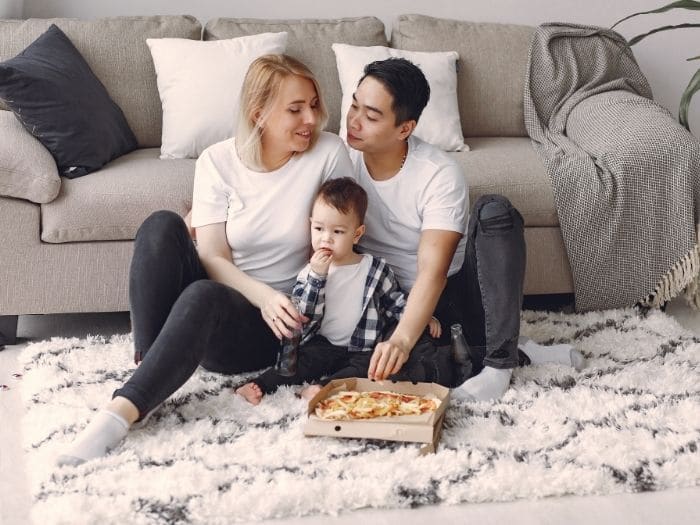 £10 BONUS OFFER: Earn easy cash by watching videos, playing games, and entering surveys.

Get a £10 sign up bonus when you join today.

Join Swagbucks here >>
Low income families and people on benefits get help when you need to get carpets, furniture and even electrical items.
It may be your first home and you don't have any spare cash to furnish the place.
Perhaps you're moving into a new area and need to start from scratch.
Or maybe something has broken, and you don't have any savings to replace it.
Some places will offer you a free cash grant to get your home set up and make it comfortably liveable.
Everyone should have the basics they need in life, so here's everything you need to know.
Grants for household items like furniture and carpets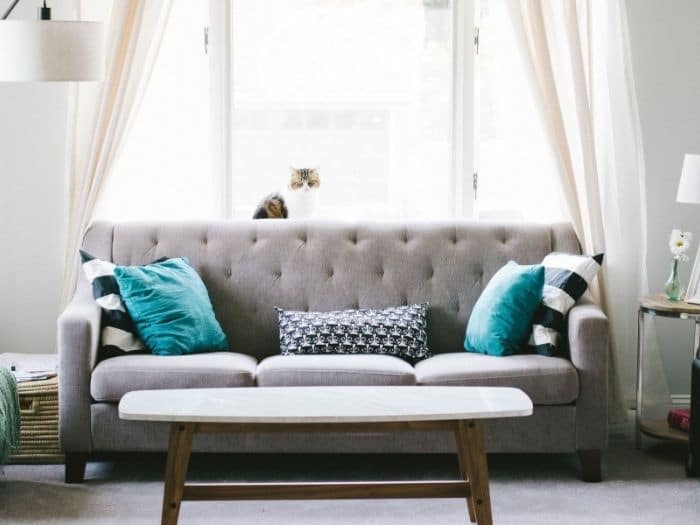 Furniture projects and charities can offer free or low-cost furniture for people on benefits, on a low income, or if you're struggling financially.
Grants are free, and you get paid in cash, credit is passed to a company that provides furniture, or the item you need is delivered to you directly.
You can use a furniture grant towards the cost of something specific. When it comes to household items, you might need things for you or your children like:
If you are looking for a white goods grant for things like a washing machine, fridge freezer or cooker, there are lots of different options to look into as well.
Around 4.8 million people are living without at least one essential appliance, according to End Furniture Poverty.
And, a grant can help with any essential household furniture that can mean you can live comfortably.
Furniture grant and carpet grants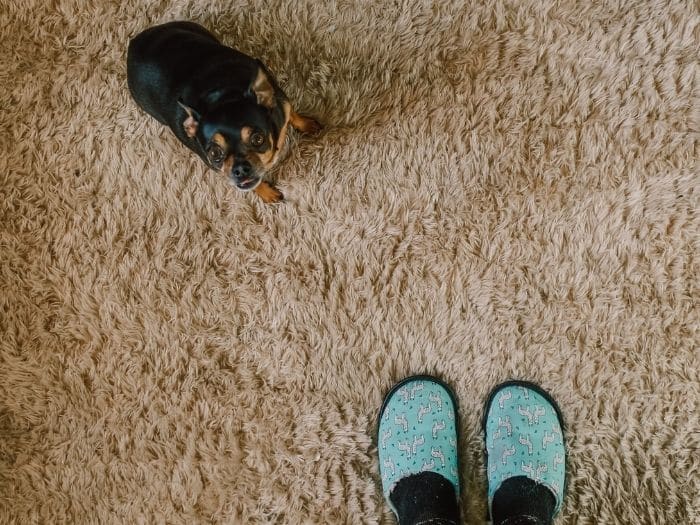 There are several places you can apply for a piece of free furniture or carpet grant to cover the costs of the things you need.
Most of the providers may offer a lump sum for one item of furniture, so you may need to apply to a few places.
Receiving a grant can really impact people's lives for the better, so it's well worth applying.
Buttle UK has found that 97% of parents report an improvement in their child's confidence after receiving a grant for furniture.
Glasspool Trust
Glasspool Trust provides grants for individuals, couples and families who are facing financial hardship across the UK.
Unlike some other grant providers, there is no specific eligibility criteria, but funds are limited, and they look to support people in the highest financial need.
They help with grants for up to three essential furniture items, including baby equipment and clothes, beds and bedding, furniture and flooring.
You cannot apply for a grant directly, and a support agency needs to send in your application.
A support agency could be a housing support officer, an adviser from Citizens Advice or a voluntary organisation that has been helping you.
Family Fund grant
The Family Fund supports families raising a child or young person with a long term disability or seriously ill children up to the age of 18 in the UK.
You can apply directly for things essential items like washing machines, sensory toys, family breaks, bedding, tablets, furniture, outdoor play equipment, clothing, and computers.
You need to be entitled to one of the following benefits:
Universal Credit
Child Tax Credits
Working Tax Credit
Income-based Jobseeker's Allowance
Income Related Employment Support Allowance
Income Support
Housing Benefit
Pension Credit
Buttle UK
Buttle UK supports families with children experiencing a crisis, living in financial hardship, living with low income, or living with multiple challenging social issues.
The grants can help with the cost of the furniture that any child is expected to have when growing up, like beds, but they can also help with practical support and children's longer-term educational and emotional needs.
You're not able to apply for a grant with Buttle UK as a parent.
They only accept applications from a frontline professional like a registered charity, social worker, housing association, school or public sector organisation.
Greggs Foundation
Greggs Foundation offers a Hardship Fund and charitable grants for people who struggle to make ends meet.
Their grants can help fund items when you're facing significant life changes, like needing furniture for a newborn baby.
It can cover up to £150 for the cost of household items like beds and bedding, clothing and, carpets and flooring.
Rather than covering all of the UK, the grants operate in North-East England, Northumberland, Tyne & Wear, Durham and Teesside.
Also, be aware that the application form needs to be submitted by a social organisation or charity on your behalf.
Turn2us
Turn2us offer a search tool to find grants.
Start a search by adding your postcode, gender and age. They can then find support services and local charities that are best suited to your circumstances.
They also have a handy benefits calculator to check if you are getting all the financial support you're entitled to.
Local council housing grants for furniture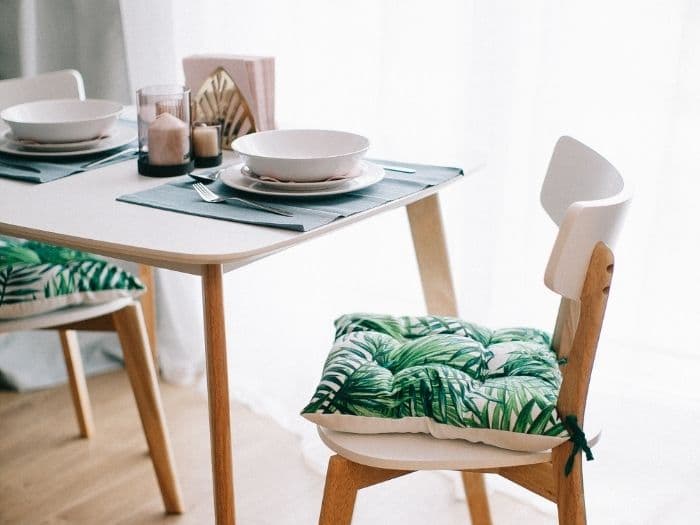 Each local council manages the process individually and uses different eligibility criteria, so it's best to check with them directly on how they could help.
You can search for your local authority on the government website.
Try terms like local welfare assistance schemes or crisis support. Alternatively, give the housing department at your local council a call.
Even if your local council doesn't offer support, they should be able to suggest a local scheme or fund or other benefits that may help you.
Your landlord
If you live in social housing, your landlord may be able to support you with getting free or very cheap furniture and household appliances.
While most properties come unfurnished, even without carpet, some social housing providers may have some furniture available for you.
However, as the furniture is theirs, you won't be able to take it if you move on.
But, as a benefit, if something were to break (through no fault of your own), they would replace it.
Other options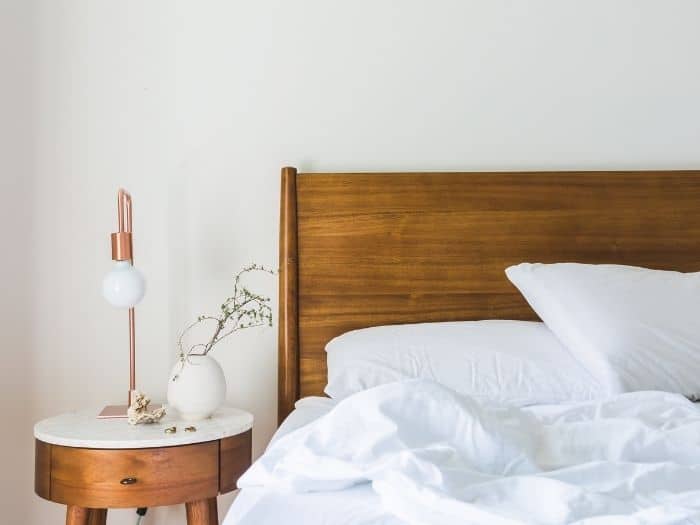 After trying all the above grants and if you're not eligible or haven't got as far as you wanted, there are a couple of other options.
Freecycle – free furniture
Check out the Freecycle website, where people offer their furniture and household items when they no longer need them.
It's not second hand – it's preloved!
Many items are of excellent quality.
I've found people want to give them away as they don't have time to try and sell items or they don't want them to end up in a landfill.
As well as free furniture, you will like found other household items, perhaps some white goods, and kitchen items as well.
Reuse Network
While it's not a free option, it can be much more affordable to use the Reuse Network.
Instead of allowing quality furniture to go to landfills, the Reuse Network helps get furniture to people who need them.
In 2020 alone, Reuse Network helped 1.5 million households in the UK with furniture and electrical items, saving households £427.6 million in costs.
The network can show you where to find reuse centres locally to obtain:
furniture
electrical items
IT equipment
paint
textiles
flooring and carpets
Charity shops
As a kid, charity shops were small places that sold clothes and knick-knacks, but they have grown.
Larger charity shops sell furniture via warehouse stores.
Some even sell online via Facebook Marketplace or eBay.
Preloved furniture is cleaned and checked for safety before being sold on.
Ask on Facebook
Your local community may well be more giving than you realise.
If you ask in your local Facebook community group and let them know what you're looking for, you may find someone (or multiple someones) who is happy to give you what you need.
I am in a few local Facebook groups where we live and it's a great way to pass on things I no longer need and support others.
Maybe someone has offcuts of carpet that would be perfect for your child's bedroom. Or maybe they are getting a new sofa and are happy to pass on their pre-loved one.
It's a great way of giving back, and I'm sure you could return the favour to someone else in the future.
Living on a limited income and on low pay doesn't last forever. Circumstances change and things will be ok.
Budgeting loan or advance
While not the first option you want to try, an interest-free budgeting loan or advance could be an option.
Any money you borrow with budgeting loans will need to be repaid.
If you receive income-related benefits, like Job Seekers Allowance or Income Support for at least six months or Universal Credit for an advance, it's something you might want to look into.
You need to be aware that it will lower your benefits payments until you've repaid the loan.
So you need to factor in if you can afford reduced benefits payments for the term of the loan.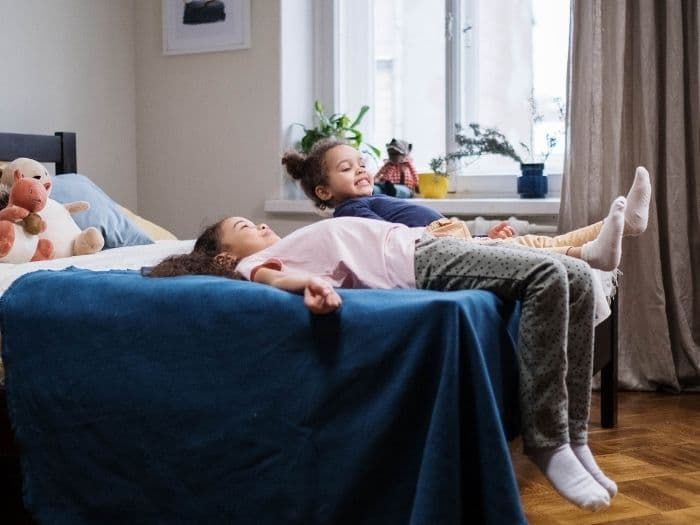 Cheaper credit
Getting into debt is not an option we would want to suggest, but there are some more affordable credit options there.
A budgeting loan is interest-free, so it is a better option as you only repay what you borrow.
You could apply to your local credit union who offer better rates than high street lenders.
Fair for You or Smarter Buys have a high interest rate but can work out cheaper than other high-cost credit options.
The final price you pay is a lot more than if you bought, say, a sofa on the high street, but you can spread the payments.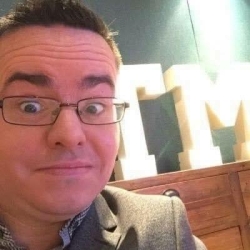 Latest posts by Ricky Willis
(see all)