Budgeting Loans are interest-free loans from the government that are super useful if you're skint but need to pay for something urgently.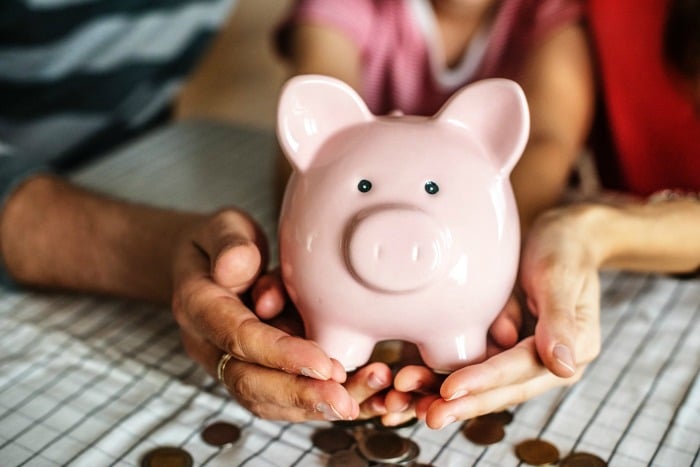 £10 BONUS OFFER: Earn easy cash by watching videos, playing games, and entering surveys.

Get a £10 sign up bonus when you join today.

Join Swagbucks here >>
They are a great option as you only need to pay back what you borrow and they're much cheaper than using an overdraft, credit card or doorstep loans.
The loans are available for people on certain benefits, and there are guidelines you need to follow before you can get accepted.
You may hear that the budgeting loan falls under the social fund loan or budget.
What can a budgeting loan be used for?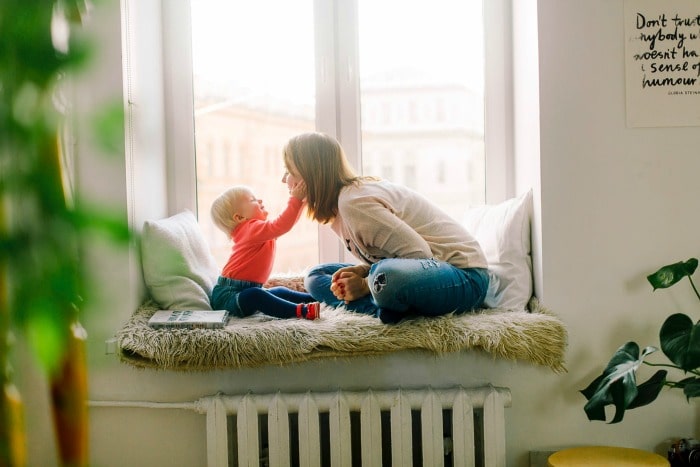 There are lots of reasons you may need to apply for a budgeting loan.
It can help buy things for the home that you can't afford otherwise, help with moving house cost, or can give you some cash to help you get back to work.
Here's a full list of what you can use the money for:
furniture or household items (for example, washing machines or other 'white goods')
clothes, footwear or school uniform
rent in advance
costs linked to moving house, like moving van or rental deposit
maintenance, improvements or security for your home
travelling costs within the UK
costs linked to getting a new job (clothes, travel etc.)
maternity costs
funeral costs
repaying hire purchase loans or other debts you've taken out
repaying loans taken for the above items
Instead of getting a loan, you could be entitled to grants for furniture and carpets.
As an extra tip, if you're claiming certain benefits, you can apply for 50% off travel with a Jobcentre Plus discount card.
How much can I borrow?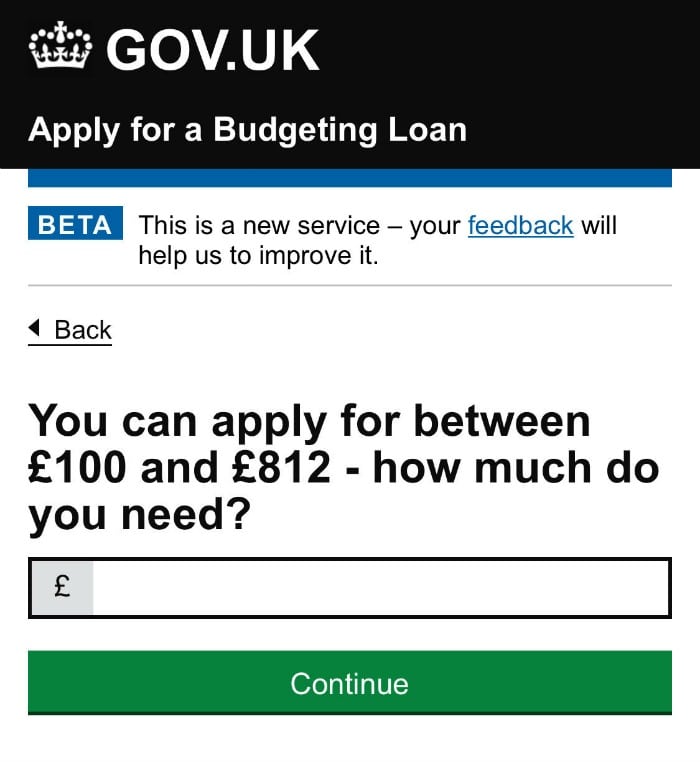 How much you want to get and how much they'll lend you are two different things.
It'll come down to what you're able to afford to pay back and their limits.
The smallest amount you can borrow is £100.
You can get a maximum of £348 if you're single, £464 if you have a partner and £812 if you or your partner claim Child Benefit.
However, if they don't think you can afford to pay it back, then they may not give what you've asked for.
Also, if you've got savings over £1,000 (or £2k if you're over 63) or you're still paying back an existing Budgeting or Crisis loan then you may not get a full loan.
Who can apply for a budgeting loan?
You need to have been claiming certain benefits for 6 months (26 weeks) to be eligible for a budgeting loan.
As long as you've been claiming one or more of these (for 6+ months) you can look to apply for the interest-free loan:
Income Support
income-based Jobseeker's Allowance
income-related Employment and Support Allowance
Pension Credit
You won't be able to get a budgeting loan if:
you are currently claiming Universal Credit (you need to get a Budgeting Advance instead)
you're involved in industrial action (for example, a strike, walkout or lockout)
you owe more than £1,500 for Crisis Loans and Budgeting Loans
How to apply for a budgeting loan
You can apply online, or you can use a paper form.
If you want someone to fill in the budgeting loan form for you they must use the paper form.
The online form is here.
You can download the paper application here, but you'll need a printer.
Alternatively, you can ask for an "SF500" application form from your local Jobcentre Plus or call the Social Fund on 0800 169 0140 and ask them to post you one.
Where do I send the budgeting loan form?
If you've completed the form online, it'll get to them straight away.
However, if you've filled in a paper application form, they may have given you an envelope to send it back, or you can hand it in at your nearest Jobcentre Plus office.
How long does it take to get a budgeting loan?
Once you've sent the form in, you'll get a response within 20 days if you applied online or 25 days if you applied using a paper form.
To get the loan, you must sign page 4 (the acceptance letter) and return it to them.
Once they've got the letter, you'll get the money paid within 12 days. You should get a text message with the date you'll get the payment if you added your mobile number to the application.
While this may seem like a long time, many people can get a loan far quicker than this. You may be able to ask for the money to be sent right away.
The money will be paid into the same account as your benefits are paid into (unless you want it paid elsewhere, but you can tell them this). You're also able to choose to have the money paid into a credit union account.
One thing to be aware of is that the Social Fund only has a certain limit. If they've run out of money, then they may not be able to afford to give you a loan. It's our understanding that the Social Fund is topped up each year in April.
What time does the loan go in?
When you've found out the day, your budgeting loan will usually be transferred into your bank account (or other selected place) at the same time as your other benefits are paid. This is usually around midnight or a few hours after.
How do I pay the loan back?
You don't need to worry about another direct debit being set up, but you do still need to budget your money.
The weekly repayments for the Budgeting Loan will get taken from your benefits automatically.
They'll suggest the amount you can afford to repay, based on your income (and benefits) and what you can afford.
This will be shown in the letter you get when you're offered the loan. You may be offered up to three different options. You will then need to decide which one you're able to afford to pay back.
You'll have a maximum of 2 years (or 104 weeks) to pay the loan back, but if you stop receiving benefits, then you need to arrange to pay it back directly.
If you have problems making the repayments, don't bury your head in the sand – it will just make things worse. Contact the Jobcentre Plus office, and they may be able to look at ways of reducing your payments by extending how long you pay the money back.
How often can I apply?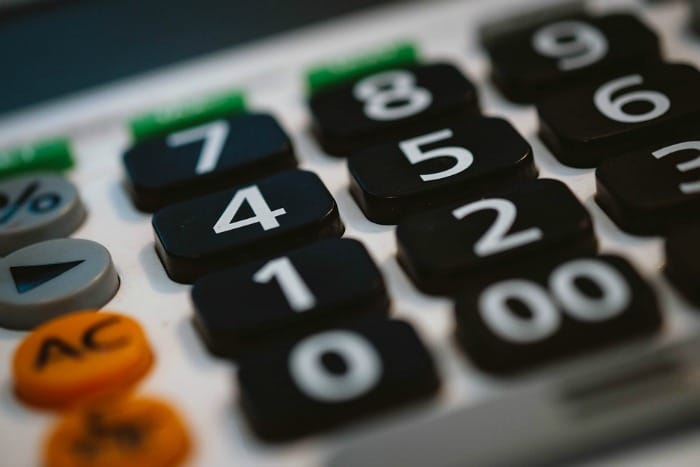 If you've got less than £1,500 in a Budget Loan or Crisis Loan they say you can apply for another one. However, whatever you still owe will have a significant impact on how much they will let you borrow as they will see that your repayments are unaffordable.
The worst they can say is no, and it's a far cheaper option than other high-interest loans, so it doesn't hurt to try if you really need the money.
What is the difference between a budgeting loan and a social fund loan?
The social fund is a yearly budget given to Job Centre Plus offices. This fund allows each office to pay for Budgeting Loans.
Under the banner of Social Fund were also Sure Start Maternity Grants, Funeral Payments, Cold Weather Payments and Winter Fuel Payments. However, these payments have to be made by law so aren't limited by any budget.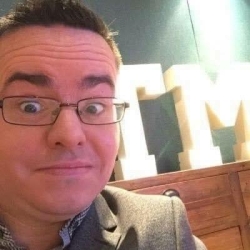 Latest posts by Ricky Willis
(see all)