Is it worth becoming a delivery driver? Just how much do Just Eat drivers earn? We've taken a deep dive into the pay, benefits and other perks.
£10 BONUS OFFER: Earn easy cash by watching videos, playing games, and entering surveys.

Get a £10 sign up bonus when you join today.

Join Swagbucks here >>
If you're curious about what it's like to work as a Just Eat delivery driver, you're in the right place!
More people than ever are employed as food delivery couriers. With the rising popularity of takeaway apps, delivery drivers will continue to increase in the coming years.
If you're looking for a flexible job that requires no prior training, you may want to consider applying to Just Eat.
Read on to find out everything you need to become a driver for Just Eat, how much this role pays, and consider the pros and cons involved.
What is Just Eat?
Just Eat is a food delivery app that connects customers with over 60,000 restaurants in their local area. It is operational in 13 countries – including the UK, Spain, Germany, Italy and Switzerland.
Since its founding by Danish businessman Jesper Buch in 2006, Just Eat has become a leader in the world of delivery apps. It is the most popular takeaway service in Europe.
Its business model is what's known as 'freemium'. This means that establishments don't pay to list themselves on Just Eat, but the company takes a commission from each order.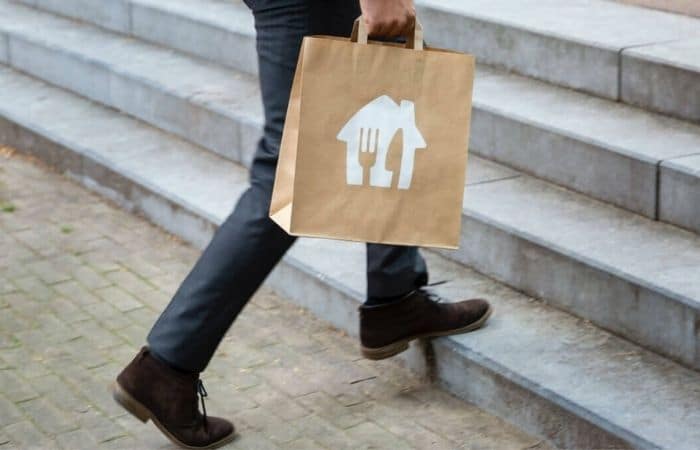 Just Eat's employment terms
When you sign up to deliver food for Just Eat, there are two types of employment status that you can choose from. Depending on the type of work you're looking for and where you live, you may want to be either self-employed or contracted.
Independent contractors
The main type of employment that Just Eat offers its drivers is self-employment. Rather than being a contracted worker, self-employed delivery drivers are paid per delivery according to a set rate (plus tips).
This has both pros and cons. While you'll lack a secure salary, you can set your own schedule. You can even choose the length of your shifts, provided you total of 12 hours per month or more.
As gig economy workers, self-employed Just Eat drivers don't receive sick pay or holiday pay.
Contracted employees
As part of the changes announced in 2020, Just Eat now offers the chance for some drivers to become contracted employees, paid by the hour.
Just Eat has established 'Scoober hubs' in select cities across Europe. These hubs provide drivers with a set location to begin and end their shift and somewhere to store their e-bike and materials.
If you happen to live in one of Just Eat's 'Scoober cities', you'll be able to enjoy the benefits of being a contracted driver. These include sick pay, holiday pay and pension contributions. Just Eat are also legally obliged to pay you the national minimum wage per hour.
Just Eat drivers' pay
In 2020, Just Eat announced that it would guarantee a minimum wage to all of its delivery drivers, in addition to sick pay, holiday pay, pension contributions and parental leave.
This makes it one of the only big delivery app to offer these benefits to its employees, though the new model has only been rolled out in select cities.
As an hourly paid employee, you'll earn £10.20 per hour in London and £9.30 per hour in other cities. You will earn that no matter how many deliveries you make. On top of the set hourly rate, you will also get a bonus. You could get up to £2.50 extra on each delivery to top up your earnings.
For drivers that are self-employed contractors, no hourly minimum wage is guaranteed. Research suggests that drivers earn between £7 and £13 per hour on average.
However, the pay can be driven down when more drivers in your area sign up with Just Eat.
To boost your earnings while out, there is nothing from stopping you using a few different services at the same time. So you could be delivering for Just East, Deliveroo and Uber at the same time.
Take a look at how much do UK Uber drivers make.
Just Eat drivers keep 100% of their tips. For many drivers, these tips significantly supplement their income.
Need a high paid job? Take a look at the highest paying UK jobs you can do without needing a degree
Requirements for becoming a Just Eat delivery driver
If you want to become a delivery driver for Just Eat, these are the things you'll need:
A car that meets the criteria. Car drivers will need a four-door car that's less than 8 years old and has a taxable value of more than £1,500.
OR a bike that ticks the boxes. Cyclist couriers will need a bicycle with a capacity of 250 watts or more. It must also be able to carry two panniers.
Tax and insurance. The driver must be insured on the vehicle. All vehicles used (whether that's a car or a motorbike) must also have an up-to-date MOT and road tax.
A smartphone. Because Just Eat operates through a mobile app, each driver requires a working smartphone to perform their duties.
To be over 18 (or 21 for mopeds). You must be at least 18 to delivery for Just Eat. If you want to use one of their mopeds you need to be over 21 instead.
Are there any start-up costs?
Because Just Eat doesn't provide a vehicle, you'll need to buy one yourself when starting up as a courier. The company does offer discounted prices on scooters and mopeds, and taking advantage of this will allow you to minimize your startup costs.
When you sign up to become a delivery driver, there is a £20 application fee. You won't have to pay this upfront, however. Once you've completed the signup process, it will be deducted from your first paycheck.
You will also need to sort out vehicle insurance.
Do Just Eat drivers receive tips?
You'll be pleased to hear that Just Eat drivers do receive tips. And, you can keep 100% of all tips received!
While some other courier firms pool drivers' tips together or apply a service fee, Just Eat allows each driver to keep their tips individually. This can provide a much-needed income boost for workers.
Looking for reliable work? Find out the most in-demand jobs in the UK right now
Working as a Just Eat driver: pros and cons
Advantages
Flexibility. Being a Just Eat courier provides a flexible way to earn money that can fit into your existing schedule. Whether you're already working part-time or studying at university, a little courier work on the side can boost your income.
More security with new contracts. Just Eat's contracts (in selected cities) offer guaranteed pay at minimum wage, awarding you more job security. They also provide key assurances like holiday pay and statutory sick pay.
No qualifications are needed. In the hyper-competitive job market, it's rare to find a job that requires no relevant experience. All you need to become a Just Eat car driver is a driving license and a vehicle, and it's even easier to become a cyclist courier. All you'll need is your bike!
Additional tips. Just Eat drivers keep 100% of their tips. Although your overall pay may be low, tips could boost your hourly rate up significantly.
Drawbacks
Potential earnings insecurity. Being paid per delivery means that your income hinges on demand. If there's less work available, your earning will drop. Similarly, you'll receive less take-home pay if you can't complete a high volume of journeys (for whatever reason, including illness).
Vehicle required. If you don't already have a mode of transport, you'll need to invest in a car, moped, scooter or bike before becoming a courier. Just Eat can get you a discount on mopeds and scooters, but you'll still have to buy it yourself.
High-pressure working environment. Because Just Eat drivers are paid per delivery, the work is high pressure- rushing will earn you more money. While some people thrive under stress, others may prefer to look for a less hectic occupation.
Don't want to leave the house for work? Look for genuine work from home jobs that anyone can do.
Final thoughts
Because of the flexibility of employment with Just Eat, couriers work on both a full time and part-time basis. This makes Just Eat a good option for many different people.
If you live in one of Just Eat's 'Scoober cities', consider signing up for contracted work. You'll still be able to choose your hours, but you'll receive sick pay and be paid minimum wage. This is a great way of enjoying the benefits of flexibility without the insecurity of self-employment.
If you'd prefer the self-employed contractor model, you can make deliveries as often as you'd like. This is a good way to boost an existing salary, though it's worth remembering that your earnings may be unpredictable from one month to the next.
Hopefully, you'll now have a clearer idea of what it's like to be a Just Eat courier, from pros and cons to the rate of pay!
For more information about applying, visit Just Eat's website.
FAQs
How much do Just Eat drivers make per delivery UK?
The amount couriers are paid per journey can vary massively because the amount is estimated based on the driving time and distance.

Very short journeys pay a minimum of 50p, while longer journeys will, of course, pay much more.
Do food delivery drivers make good money?
The average hourly rate of food delivery drivers is £7-£13. For full-time workers, this translates to around £18,000-£28,000 per year.

Income generally depends on the number of deliveries made, so faster drivers can earn a decent wage.

Salaried delivery drivers earn minimum wage up to £10.20 per hour.
What food delivery makes the most money?
Deliveroo drivers are paid a good amount per delivery, and drivers can receive additional payment when they pick up multiple orders from the same restaurant.

In terms of consistent pay, however, Just Eat's salaried contracts are the most reliable. They guarantee workers minimum wage, as well as SSP (statutory sick pay) and a pension.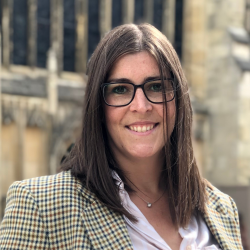 Latest posts by Naomi Willis
(see all)