Find out how much Uber drivers make in the UK so you can see if it's worth your time and effort taking on a job.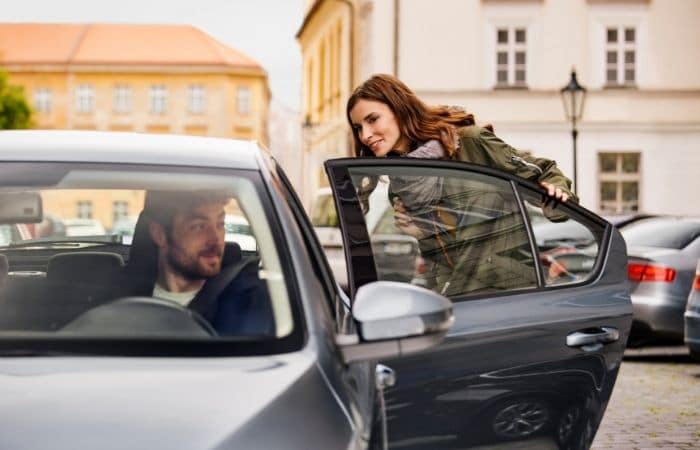 £10 BONUS OFFER: Earn easy cash by watching videos, playing games, and entering surveys.

Get a £10 sign up bonus when you join today.

Join Swagbucks here >>
Are you considering becoming an Uber driver? Working for Uber means you can benefit from flexible and freelance hours, thanks to creating new opportunities for people with spare time and a car to make some extra money.
But how do you become a UK Uber driver? How much does an Uber driver make in the UK? Will you need to pay taxes, and if so, how much? In this helpful guide, we'll look at how to get started and how much you can potentially make as an Uber worker, as well as your rights.
If this is something that you're considering and you'd like more information, just keep scrolling for some great advice and tips on becoming an Uber driver.
Who are Uber?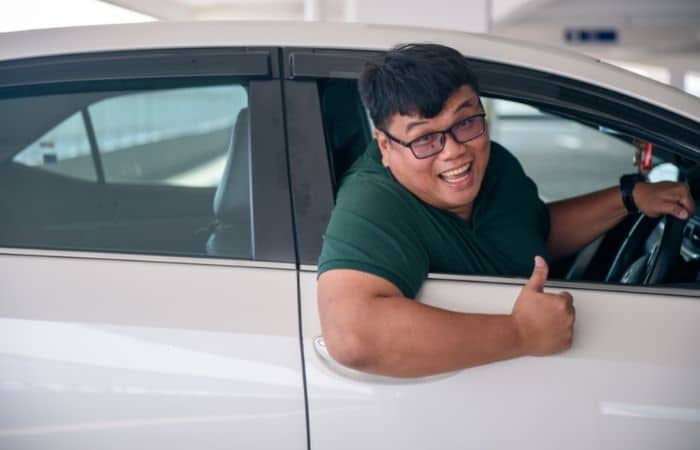 Uber is a company that provides the Uber mobile app, which is available worldwide in over 10,000 cities.
The app allows people to submit a ride request that automatically gets sent to the nearest Uber worker, notifying them of where that person is. Once the driver has accepted the request, they'll pick the customer up and take them to their desired location.
The Uber app automatically works out a route for the driver, calculates the fare and the distance, and sends the customer's payment method to the driver. This is all done automatically without any interaction between the driver and the customer.
Ride requests can also be cancelled from two to five minutes after it's been submitted, but you may be able to charge a cancellation fee, depending on which city you're in.
Uber's employment contracts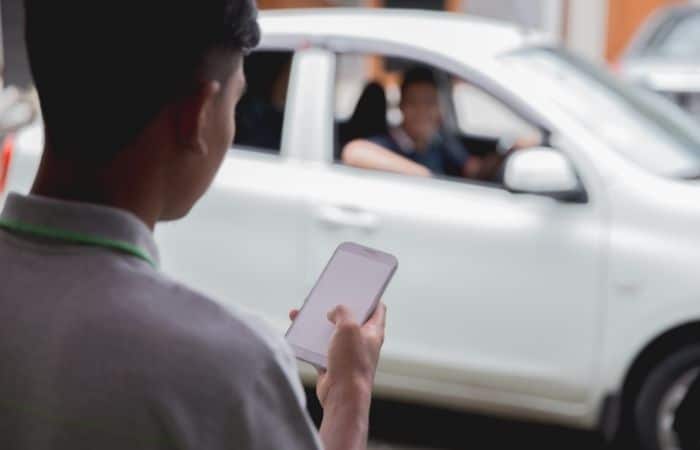 Currently, Uber refers to their drivers as "partners" and treats them as self-employed. However, in a recent case, it was decided that the 70,000 Uber drivers in the UK aren't self-employed and consequently have the rights to a National Living Wage, holiday pay, sick pay, and other benefits.
There has been a lot of poor publicity about the rights of Uber drivers, but a review in 2017 led to the Government rethinking the employment rights of Uber workers, including:
Enforcing paid holiday leave and minimum wage earnings
Granting Uber drivers the right to have payslips
Allowing flexible drivers to insist on stable contracts
In May 2018, Uber announced that it would provide extra protection for its workers, including paternity and maternity payments and insurance against injuries and sickness. Uber revealed this new cover would start from June 2018 but that it wouldn't be available to all of its drivers.
To qualify for the cover, you'll need to have clocked up a minimum of 150 trips in the last two months, so, unfortunately, occasional drivers will miss out. In terms of sick cover, this would be worth around £1,125 per week at the most, whereas maternity pay would be £1,000.
How are Uber drivers paid?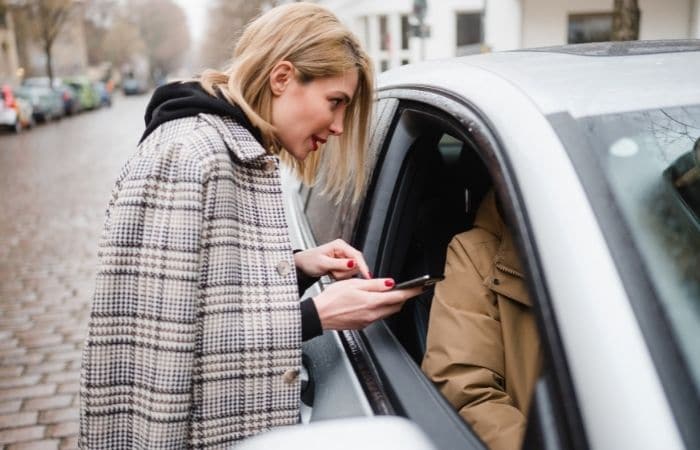 As an Uber worker, you would be paid weekly. As most transactions are done online, the money will go straight into your bank account, with an invoice outlining all the trips you've made.
Remember, though; it won't be the same every day. Although Uber is growing in popularity, many people still prefer to get taxis. In some cities, Uber does accept cash payments, and you can withdraw your earnings whenever you need to.
How much money do Uber drivers earn?
So how much do Uber drivers make? The Uber driver's hourly wage is roughly £15 per hour, so in an average week working 40 hours you could earn £565. However, be aware that this wage is only earned when you pick up and drop off customers.
You won't earn anything when you're waiting around for a ride request, even if you've "logged on" to show that you're available. Unfortunately, these changes don't apply to Uber Eats drivers, as they're still classed as self-employed.
A good way of maximising your earnings is with promotions through the Uber Driver app. This could be doing a set number of trips in a certain time or maybe logging on to both Uber, Uber Eats, and other delivery apps during mealtimes and rush hour. Check out how much do Just Eat drivers earn.
This Driver app will also tell you where and when surge pricing is happening. But, experienced drivers typically don't recommend "chasing" price surges in your area. Instead, it's best just to pick up surge fares if you're near.
You can also earn rewards by referring other drivers to sign up.
Factors that affect an Uber driver's take-home pay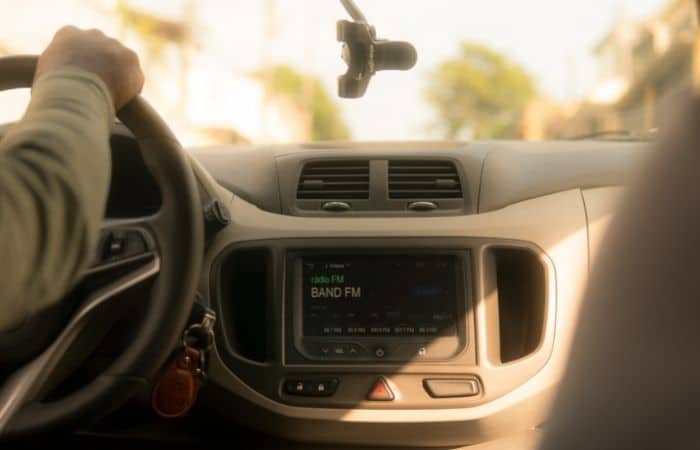 Although it's possible to make a rough estimate of an Uber drivers' pay, it's very difficult to say exactly how much you would take home. This is because there are a few factors that can influence your pay, many of which may be out of your control, including:
Peak times
Running costs
Price surges
Rider demand
Fuel costs
You'll also need to take into account the 25% Uber service fee that will be taken from your wages. This fee is said to develop the app and provide customer support. You'll also be responsible for looking after your car, which needs to meet certain standards.
You'll be responsible for insuring your car too, which can put a rather big dent in your wallet. Insurance for businesses can be very expensive compared to the usual domestic and social use insurance. Even if you're an experienced driver, it doesn't automatically mean your premium will come down either.
You won't be able to transfer your "no claims" bonus over for business cover either, so it'll be like starting all over again.
Working as an Uber driver: pros and cons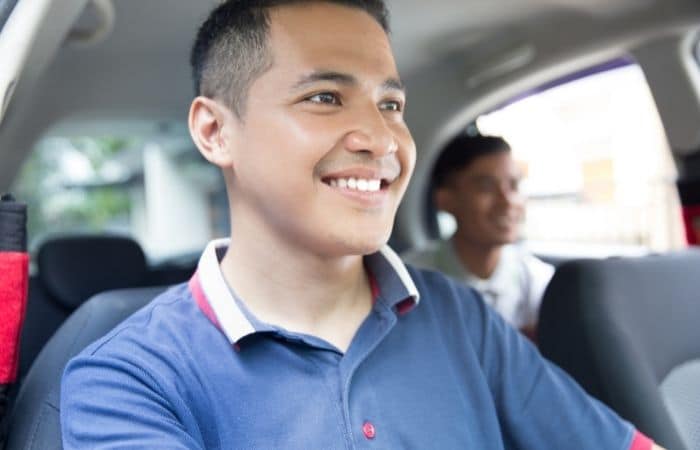 Advantages
Driving for Uber does have lots of perks! Probably the biggest and most obvious advantage to this kind of job is the wonderfully flexible schedule. You can work as many or as few hours as you want.
Delivery drivers are one of the current in demand jobs in the UK, so there should be plenty of work.
There's no need to work your driving around other commitments or activities; you simply drive when you have the time.
Another advantage is the surge price mechanism. This comes into place when many ride requests are submitted at the same time in the same area. This is called "dynamic pricing", and it gives drivers the chance to make more money by providing rides when they're most needed.
There's a colour-coded map that will show you where the highest fares are in your area. All you need to do is log in as available to start making extra cash!
Being a driver also means you get to discover new places that you may not have even heard of before! Since all your riders will be going to different locations, you'll be able to go to a diverse range of places, making the job super interesting.
Drawbacks
Unfortunately, like most jobs, there are some drawbacks you should be aware of before you become an Uber worker. Many other drivers can have time off over holidays such as Bank Holidays, but Uber workers may not be so lucky, especially those who use the company as a side hustle.
Late weekend nights and bank holidays can be some of the most profitable times for drivers, so you may find yourself having to work these hours to make a decent wage.
You'll also need to remember that you're responsible for your car expenses. Running and fuel costs, insurance, and repairs can all quickly add up and eat into your wages.
There's also the risk of driving around late at night, as you may be required to go to some potentially unsafe neighbourhoods. You'll also have to be confident driving around busy cities, especially Central London or Manchester, where traffic can be very heavy.
Difficult passengers is another drawback you may encounter as a driver. Inconsiderate, drunk or even rude riders are something you may have to, unfortunately, deal with.
Final thoughts
Ultimately, whether becoming an Uber worker is worth it depends on your financial position and personal career goals. For some, it may be a very lucrative job opportunity. For other people, it may become nothing more than a stressful driving experience.
Consider what you'd like to get out of the job and how much free time you can spare, and then decide if a job as an Uber worker will work out for you.
FAQs
How much do Uber drivers get paid in the UK?
Although it varies between locations, big cities are more lucrative. The average driver salary is £36,438 per year. Entry-level drivers will earn less than this, with experienced workers potentially making more.
Do Uber drivers get paid hourly?
Yes, the average salary ranges from roughly £12 for an Uber Eats delivery driver to £18 for an experienced courier.
Is Uber driving worth it in the UK?
This depends on each individual. For some people, the drawbacks such as car maintenance and other costs wouldn't make it possible to become a driver, but it could become a great side hustle for others!
If you've got some spare time and a car and you want to make a bit of extra money, becoming a driver could be a perfect opportunity to do so!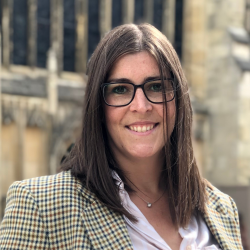 Latest posts by Naomi Willis
(see all)