Money, work, or a change in career – whatever the reason for looking, here are some of the most in-demand jobs in the UK. (Many also don't need specific qualifications, so anyone can walk into the role).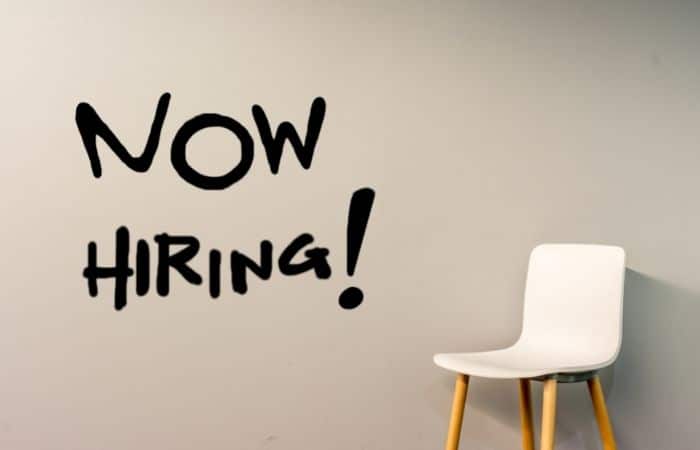 £10 BONUS OFFER: Earn easy cash by watching videos, playing games, and entering surveys.

Get a £10 sign up bonus when you join today.

Join Swagbucks here >>
Maybe you've just been laid off, or you're looking for a change of career due to dissatisfaction with your current role.
Whatever your situation, it's a good idea to consider what careers are in high demand when job hunting.
The market can change suddenly and rapidly, meaning that demand will always fluctuate and vary between job sectors.
However, certain jobs are currently more in demand in the UK.
To help with your job hunt, here are some of the jobs you should look into, from main responsibilities to the skills you'd need.
Delivery Driver
With an average base salary of just over £20,000, delivery drivers are more sought after than ever.
If you enjoy driving and can see yourself making long, cross-country journeys, you should consider this occupation.
Main responsibilities
A delivery driver makes deliveries to customers.
This could mean transporting anything from takeaway food (for JustEat or Deliveroo) to furniture (for Dunelm or DFS).
Deliveries must be made on time, and goods must be kept safe.
The role also requires reviewing deliveries, loading and unloading vans, and providing customers with service support.
Getting a job as a Delivery Driver
To be a delivery driver, you'll need a full drivers' license.
You will also require good eyesight, and customer service skills, as communication is an important part of the job.
You can browse delivery driver roles on all of the main vacancy sites, including Indeed and Glassdoor.
Who's hiring?
Most of the top companies have vacancies for delivery drivers.
These include, but are not limited to: Amazon, Asda, Tesco, DFS, Just Eat and Deliveroo.
Find out just how much do Just Eat drivers earn and how much do UK Uber drivers make if you'd prefer to set your own hours.
Store Manager
With an average base salary of around £29,000, a store manager is a great choice for anyone with relevant retail or managerial experience.
Main responsibilities
A store's manager is responsible for everything involved with the day-to-day upkeep of the store, from staff rotas to budgeting and stock.
Getting a job as a Store Manager
You won't need a specific degree to become a store manager, but an awareness of business is important.
Retail experience is also preferred – many managers work their way up from more junior roles.
Good communication skills are required for this role because store managers need to be effective team leaders.
Who's hiring?
Many high street brands – like EE, The Body Shop, Starbucks and Costa Coffee – are hiring store managers at the moment.
Customer/Sales Assistant
If you're an approachable person who feels comfortable chatting to different kinds of people, consider applying for a job as a customer assistant or sales assistant.
Main responsibilities
A customer or sales assistant is a public-facing role that centres around customer service.
While exact responsibilities vary from store to store, a customer assistant is generally required to show customers where products are within the shop.
You'd also need to handle orders and payments, and deal with complaints.
Getting a job as a Customer Assistant
Being a customer sales assistant won't require any qualifications. But retail or customer service experience will make your application stand out to employers.
Who's hiring?
Because of the relatively high turnover in retail jobs, big businesses are often hiring sales assistants.
Look out for sales assistants' vacancies with Tesco, The Co-op, Wickes, Lidl and Specsavers.
Don't have a degree? Check out the highest paying UK jobs you can do without needing a postgrad qualification.
Nurse
With the coronavirus pandemic, you won't be surprised to see nurses on this list.
From public health managers to ward clerks, healthcare professionals are some of the most in-demand workers on the UK job market.
Depending on your level of training, you can earn as much as £40,000 per year as a nurse.
Main responsibilities
A nurse's duties are wide-ranging, covering everything required to care for patients and ensure their wellbeing.
This means personal care as well as administering treatments and monitoring the health status of patients.
Getting a job as a Nurse
Most practising nurses require an associate degree (ASN) or a BSc in Nursing.
Before becoming a registered nurse, it is also necessary to pass the NCLEX (the National Council Licensure Examination).
Once you've qualified as a nurse, additional training may be required for you to work in particular areas, but this should be provided by your employer.
Who's hiring?
Both public and private hospitals need nurses, meaning you can look for vacancies within the NHS and for private healthcare firms.
Project Manager
With an average base salary of £43,000, a project manager is a good option for any natural leader with relevant business experience.
Main responsibilities
This job role is very broad, but generally, project managers (also known as operations managers) are responsible for planning, implementing and delivering projects that meet their set objectives.
Getting a job as a Project Manager
Project managers generally have a degree in business or a related subject.
They may enter a company in a more junior position (like assistant), and work their way up the ladder as they gain the necessary experience.
If you don't have a business degree, completing a postgraduate project management course or equivalent qualification will help you to break into this career.
Who's hiring?
Some of the largest companies hiring project managers are GSK, The AA, Xero and Mace.
IT Engineer
Tech engineer jobs are some of the most highly paid openings on the job market, averaging in at £55,000.
If you've got a relevant qualification, it's worth checking out tech engineer jobs in the UK today!
Main responsibilities
An IT/software engineer is responsible for the maintenance of IT systems, conducting regular checks and repairs when necessary.
This may require designing code, improving programs, and planning for further development.
Getting a job as an IT Engineer
IT and software engineers require a relevant degree in Computer Science, IT, Software Engineering or Maths.
Many software development professionals also enter the industry through a grad scheme. This is a great way of breaking into the competitive graduate labour market.
Who's hiring?
Many big companies across different industries – like National Grid, Betway Group and Direct Line – are hiring IT engineers.
As our lives become more tech-focused, the demand for IT engineers will continue to grow.
Business Analyst
With a high average base salary (around £42,000), business analyst roles are a good option for any business-minded job seeker.
Analysts can go on and be one of the highest paying jobs in the UK.
Main responsibilities
A business analyst helps companies to plan for the future, by understanding their current position and defining clear targets relating to what the business needs.
These objectives typically relate to software and IT solutions, but can also include staffing and budgeting.
Getting a job as a Business Analyst
Business Analysts typically have a degree related to business, such as in Business Information Systems.
Employers also look for project management experience and soft skills like good communication and leadership ability.
Who's hiring?
Top companies like Betway Group, The Scottish Government, Kellogg Company and NRG are currently hiring for these positions.
Advantages of in-demand jobs
You may be wondering, why should I be looking for a job in one of these shortage occupations?
Aside from the obvious fact that it'll be easier to secure a job, there are additional benefits to working in an in-demand role.
These include:
Higher wages: To attract applicants, employers may increase the average base salary of roles they need to fill. This means you'll likely earn more if your skillset is in high demand.
Job security: Roles in certain job sectors (like tech) continue to rise in demand as the industry develops. This means that if you've got a qualification and previous experience, you'll have an easier time finding work in the future.
More favourable conditions: To incentivise applicants, some employers may offer conditions-related benefits, like contract flexibility or the ability to work from home. If you're applying for a high demand job, it may be possible to secure some of these extra benefits for yourself.
Final thoughts
Remember: it's good to be in demand.
If you've got skills that lots of employers are searching for, you'll likely get better pay and conditions, and have more career security for the future.
It's a smart idea to take into account job demand when choosing your career path.
Although some increases in demand may be temporary, growing industries will need more experts as they develop.
The need for different roles changes regularly.
That's why the Recruitment and Employment Confederation track companies recruiting and new positions available each week with their Jobs Recovery Tracker.
With around 3.51 million active job adverts in the UK towards the end of 2021, companies and recruiters are struggling to find staff.
Some of the more recent increases in jobs postings include occupations for cleaners, LGV drivers and warehouse staff.
Even if you are not looking for a long term career, you can take an opportunity to earn some extra money in high demand jobs, and add some experience to your CV.
From business to retail, there's certainly something out there to match your criteria!
FAQs
What jobs are in high demand UK?

Here are some of the most highly demanded jobs in the UK at the moment:

Nurse
Project Manager
Delivery Driver
Store Manager and Store Assistant
Software Engineer
What jobs will be in demand in 2022?

It's impossible to predict the exact fluctuations of the job market. However, it looks like delivery driver jobs will continue to be in high demand due to the impacts of Brexit.

Similarly, jobs in the tech industry will remain abundant as we move further into the digital age.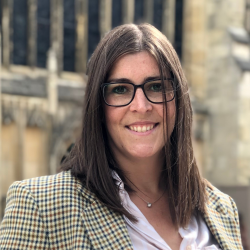 Latest posts by Naomi Willis
(see all)