Discover easy ways to make money in just one hour! From selling stuff to helping neighbours, find quick cash methods that work for you.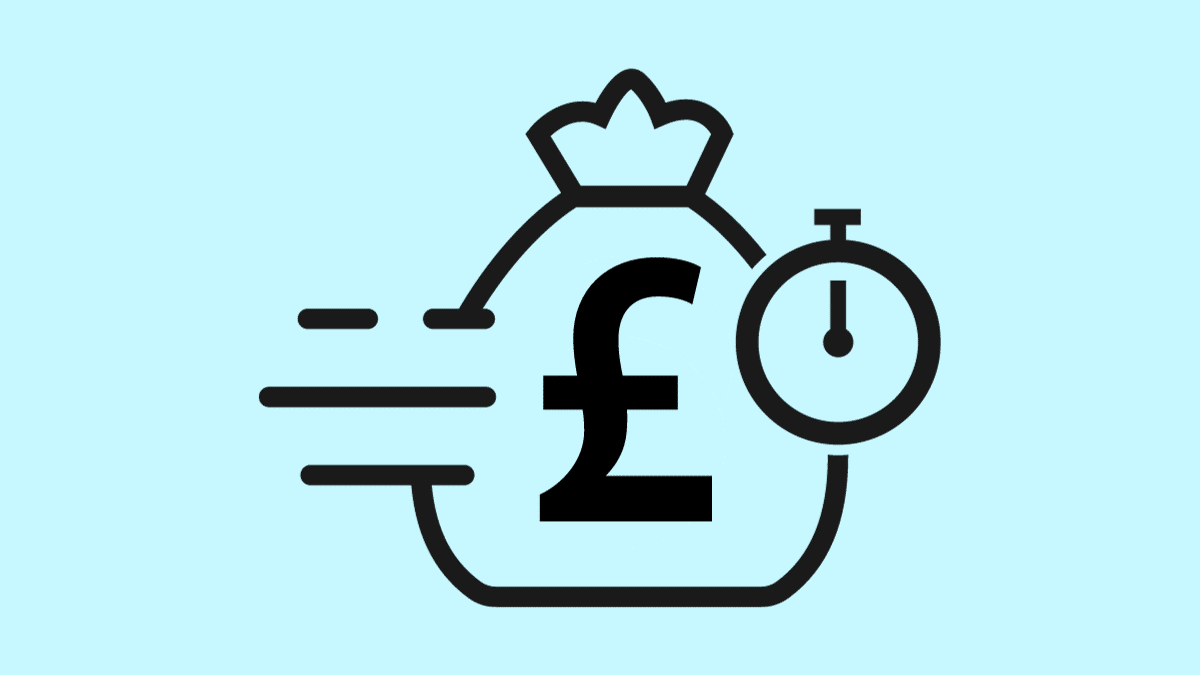 £10 BONUS OFFER: Earn easy cash by watching videos, playing games, and entering surveys.

Get a £10 sign up bonus when you join today.

Join Swagbucks here >>
The idea of making money in just one hour sounds pretty cool.
We all have those moments when we could do with a bit of extra cash and quickly.
Maybe it's your mum's birthday next week, and you want to buy her a lovely gift. You've only got a short amount of time to make the money you need. Speedy cash can help you make someone's special day even better!
Or perhaps you've had an unexpected cost.
Maybe your car tyre just went flat, and you need a new one?
Or you may have had a debt come knocking on the door and need to clear it quickly?
I've had this happen in the past. With my head buried in the sand, I'd hope the debts would just disappear, but they eventually do track you down. To avoid the debt making its way to a CCJ, I needed to find money fast to keep the debt collectors happy.
When you don't have much disposable income, saving was out of the question monthly, and I had to hustle to pull funds together.
But everyone is different, and whatever the reason you need to make money really quickly, here are some simple and quick ways to make money in one hour.
Sell unwanted stuff
Look around your house.
Got old toys your kids don't play with anymore?
Or maybe some clothes that don't fit?
CDs, DVDs, games, old tech?
Get them together and sell them online, or have a quick garage sale. You could also turn to a pawn shop, but you won't get as much money, but you will get much faster sales.
You'd be amazed at how fast things can sell when you price them right.
Do a quick job for a neighbour
Many people are willing to pay for a bit of help, especially if you can do it right away and take away one of their pain points.
Ask in your local Facebook community group. It doesn't hurt to be honest that you are simply looking for some quick money for odd jobs, as you may find people more receptive than you seeking ongoing work.
Wash cars
A clean car feels great to drive, but not everyone has the time to wash theirs. Offer your services as a quick and thorough car washer.
You'll need a bucket, sponge, and some car-friendly soap. Always ask the owner if there are any spots they want to be extra clean.
Quick cleaning service
Cleaning is one of those tasks that people often put off. Offer a quick cleaning service focusing on one area like the kitchen or bathroom. People are likelier to say yes if they know it's a smaller job.
You can usually use the homeowners' own cleaning supplies, saving you from outlaying any money upfront.
Run errands
Offer to pick up groceries or do other small errands for neighbours.
Running errands can be a big help for people who are busy or can't leave their homes easily. You can offer to go to the shops, pick up dry cleaning, or do any other small tasks that need doing.
Be super organised — make a list of what needs to be done and where you need to go. Always double-check what the person needs so you don't forget anything.
Pet sitting
Pet sitting is a great option if you love animals. Offer to care for a neighbour's pet for an hour or two. This could involve feeding them, taking dogs for a walk, or just giving them some company.
There are still plenty of people working from home and may be thankful for someone else offering to walk their dog so they can finish a project with a tight deadline.
Always ask for special care instructions — some pets need specific foods or medications. This job is perfect if you already have experience with animals, and it's an excellent way to make a furry friend while earning some quick cash!
Lawn mowing
Many people have gardens, but not everyone has the time to keep them tidy. That's where you come in!
Offer to mow lawns, weed patios or garden beds, rake leaves, or do general garden tidying for neighbours at a fair price.
It obviously helps to check the weather first, as no one wants their lawn mowed in the rain. Make sure you know how to operate a lawnmower safely. Once done, don't forget to clean up any cut grass. It's a simple job, but it makes gardens look much better, and neighbours will be grateful!
Complete online surveys – yes, really
Many companies want to know what you think about different things, and these companies pay for your opinion.
Don't get me wrong, with some of them, it can take a fair while to build up enough to cash out. However, there are a few where you could reach the minimum payout threshold very quickly.
I've found Prolific and Branded Surveys pay out to cash (through PayPal) with just 30-60 minutes worth of surveys.
Babysitting
Babysitting is one of the classic ways to make money on the side. You're essentially getting paid to care for kids while their parents are away.
This could mean playing games, making snacks, helping with homework, or even just making sure they're safe and sound while they sleep.
Rent out your parking space
If you live in a busy area, renting out your parking space for an hour could bring in some money.
This will work really well if you live near a stadium (Hull City and Hull FC regularly have matches just down the road from us), so keep an eye on when any fixtures take place.
Sell unwanted gift cards
Got a gift card for a shop you don't really use? Instead of letting it gather dust, why not sell it for cash? There are websites and apps where you can list your unwanted gift cards and sell them to people who will use them.
Make sure to check the expiry date on the card; the longer the validity, the easier it is to sell. Always be honest about the card's value and any terms or conditions.
You will not get 100% of the card's value in cash, but it's better than not using it at all.
Do a bake sale
This one might take a bit more than an hour with all the baking and setting up, but if you've already got some cakes or biscuits ready, you can sell them in your local area.
Just remember to check if you need any special permission to sell food.
Collect and return empty cans or bottles
There are quite a number of supermarkets that offer a Deposit Return Scheme when you get paid to return empty cans and bottles.
Collect them from your home or even ask neighbours if they have any, then take them to a collection point to get some quick cash.
Any downsides to making money in an hour?
While making money in an hour sounds like a dream come true, there are some things you should watch out for.
Here are some things to be aware of:
Scams and risks
The internet is full of people who promise you'll get rich quick, but not all of them are telling the truth.
Always use a trusted website or talk to people you know. Being too quick to make money can sometimes lead you into scams.
Not a regular income
One important thing to remember is that making money in an hour is usually a one-off thing.
It's great for dealing with unexpected expenses or treating yourself, but it's not the same as having a regular job or side hustle.
If you're looking for a steady income, these quick ways to make money might not be the best long-term solution for you.
Quality of work
You might not do your best work when you're in a rush.
For example, if you're offering to mow lawns quickly, you might miss some spots.
This could mean you won't get asked back to do more jobs.
Taxes and rules
If you're making extra money, you might have to tell the taxman about it.
However, the good news is that if you're earning under £1,000 each tax year from your casual or quick money jobs, there's a special rule called the "Trading Allowance."
This allows you to earn up to around £83 a month from casual or irregular income without paying tax on it.
As an added bonus, you don't even need to register as self-employed or report anything to HMRC. However, you will need to keep records in the event you end up going over the threshold.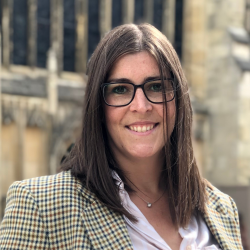 Latest posts by Naomi Willis
(see all)