Looking to make money online but don't know where to start? Our beginner's guide has got you covered with easy-to-follow tips.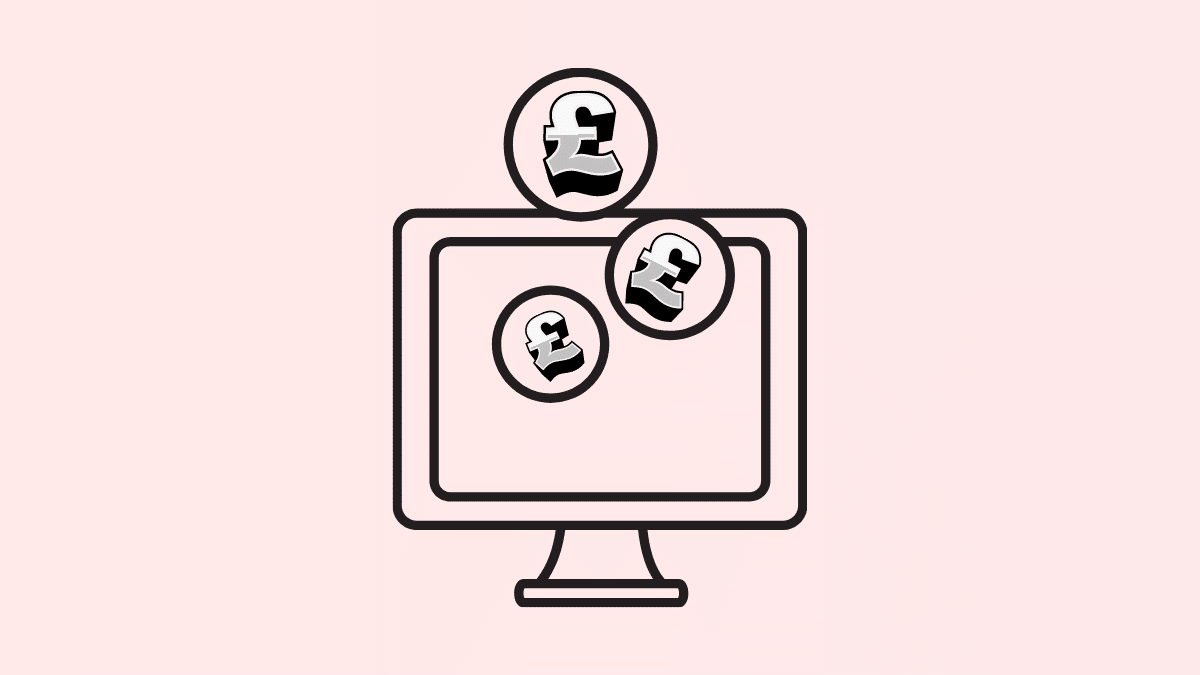 £10 BONUS OFFER: Earn easy cash by watching videos, playing games, and entering surveys.

Get a £10 sign up bonus when you join today.

Join Swagbucks here >>
If you're feeling skint and need some cash, making money online is a quick and easy way to do it.
There are lots of opportunities available, and anyone can make money from home by taking on freelance work or starting their own online businesses.
While it's important to be cautious and avoid scams, making money online can be a great way to supplement your income or even turn it into a full-time job.
How can a beginner earn money online in the UK?
If you're looking to make some extra cash online, there are plenty of money-making ideas you can explore.
Whatever method you choose, it's essential to be patient and persistent.
Become a reseller
With little or no experience, and if you're looking to increase your income online, becoming a reseller can be a lucrative option.
All you need is internet access and basic buying and selling knowledge.
You could even start in your local charity shop or Facebook Marketplace and then begin finding suppliers as you build things up.
Then resell items on Facebook or through your social media posts to earn additional income.
You could develop it into a drop shipping business to help you earn money without investing too much upfront.
If you need some support and inspiration to get started, you can even take courses online to learn more about this idea and how to make it work for you.
As you grow your reselling business, it can become a reliable source of income and a great way to improve your personal finance.
So, if you're interested in making cash online, becoming a reseller is definitely worth considering.
Participate in market research online surveys
Filling out online surveys in your free time is a popular way for individuals to earn money online.
Research companies continually seek new participants worldwide to provide feedback on surveys and test out new products.
By filling out forms online paid surveys for just a few minutes, you can earn a quick few pounds in the form of cash or rewards.
Some surveys offer as much as £3 ($5) per response. Try Branded Surveys, Swagbucks, and Toluna.
Get paid to test stuff
If you're looking to make some extra income in your spare time and have access to the internet, testing products or websites can be a great option.
Many companies will pay you to test their products, apps or websites and provide feedback on the user experience.
You don't need any previous experience in website development or any techy-skills – you simply need to give your opinion on how the site works.
Check out the best product testing sites.
Rent out your tools
Do you have a collection of tools in your garage that you hardly ever use?
Why not put them to work and have ways to make money or some extra cash by renting them out to your neighbours?
Many success stories exist of people making good money by renting out their tools. You can even expand your offerings to include items for pet owners or DIY tools.
You can use sites like Fat Llama, which is a marketplace for rentals (although you need to pay a 25% fee on your rental, you get insurance coverage) or start up your own rental site, or use Facebook Marketplace as a free to use an advertising platform (although you'd need to consider your own insurance cover).
Renting out your tools can be a great way to make some extra money without investing in the stock market or other risky ventures. So, dust off those tools and start making some extra cash today!
Change bank accounts
Can I still make money online just by switching bank accounts?
Switching bank accounts can give you access to introductory offers such as lower interest rates or sign-up bonuses.
Banks regularly offer incentives to win customers. If all you have to do is make a money switch to get a cash bonus or better terms, it may be worth making the move.
Sell old phones for cash
If you have old mobile phones or electronics lying around, you can turn them into cash by selling them online.
Websites like eBay make selling your used devices easy so you can earn cash quickly.
Make money online selling jewellery
If you're feeling skint and have spare time, selling jewellery online can be a great way to earn a few quid here and there.
There are good starting points, such as Etsy or eBay, where you can create an account and start advertising your jewellery in an online portfolio. You can also use the Shop feature on Instagram and Facebook to boost sales with social media.
Set-up costs are minimal, and you can even sell jewellery from home without needing special permits from your local council.
As you grow your online business, you can earn extra income through advertising revenue and expand your product range to increase sales.
So, if you have a passion for jewellery making and want to turn it into a side hustle, selling crafts online can be a great option to make money online.
Joining affiliate programs
Review websites often use affiliate links to make extra money by promoting products or services. All you have to do is sign up for an affiliate program and start promoting their products. You'll get a commission for every sale through your unique affiliate link.
It's a great way to start increasing your income.
You could even create a YouTube channel to promote your affiliate links and get more exposure.
There are many affiliate links that can be good for making extra cash at home, depending on your interests and audience.
Some popular affiliate programs include Amazon Associates, which allows you to earn a commission on products sold on Amazon and AWIN, which offers a wide range of brands to promote.
When choosing affiliate programs, it's important to consider the types of products or services you want to promote and the commission rates and payout methods.
It's also important to promote products or services that align with your brand and values is also something to consider. With some research and effort, you can find affiliate links that work well for you and help you earn some extra cash from home.
Publish a Kindle eBook
Earn extra money by writing and selling an e-Kindle book. It can be an excellent option for complete beginners looking for a side hustle and extra cash.
With the rise of e-shops and selling on the web, it's now easier than ever to self-publish and sell your own book.
Choose your topic and audience, such as dog owners, and write your book at your own pace.
Many people have already had success in making money through their e-Kindle book sales, and you can even start your own website or online store to promote and sell your book.
With some effort and dedication, writing an e-Kindle book can be a lucrative way to start earning money online.
Becoming an online tutor
Are you a skint dad or just skint in general? Are you looking for some extra cash?
Then becoming an online tutor might be the job you need. You can make some serious earning money by tutoring kids in subjects you're passionate about.
You can tutor online from the comfort of your own home! Plus, with many tutoring websites offering payment directly to your bank or PayPal account, making money from home has never been easier.
Teach English online
Teaching English as a foreign language can be a great option if you're a beginner looking to increase your income. All you need is internet access and a good grasp of the language.
You can take online courses to learn more about teaching methods by watching videos and how to structure your lessons.
Once the basics are down, you can start advertising your services on tutoring platforms or even create your own website.
So, if you're interested in earning more money and have a passion for teaching, this can be a rewarding business idea.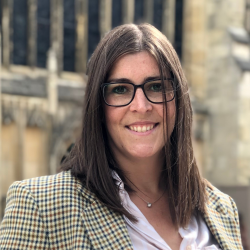 Latest posts by Naomi Willis
(see all)