A great opportunity to earn some extra money is by teaching English online. It is a fun, flexible remote working job and, best of all, you can earn anywhere between £7 to £18 an hour.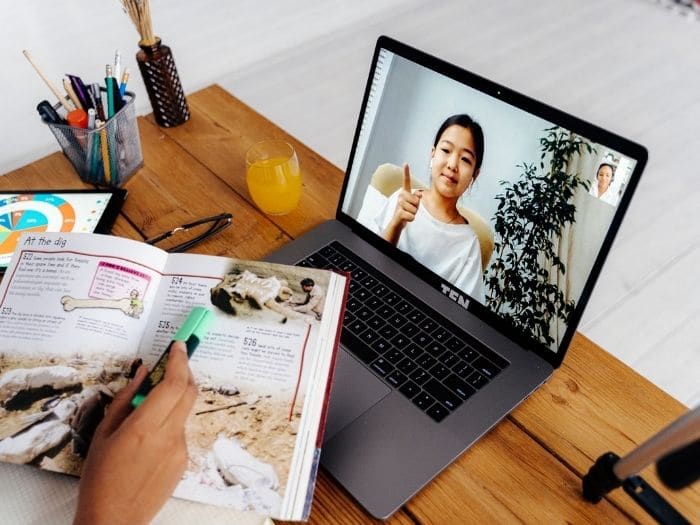 £10 BONUS OFFER: Earn easy cash by watching videos, playing games, and entering surveys.

Get a £10 sign up bonus when you join today.

Join Swagbucks here >>
If you've ever wondered, is teaching without a degree possible?
Or, if you have asked the question, do I need to speak another language to teach English as a Second Language (ESL)?
If you want to know how to decide what the best online English teaching companies are, and how to get a job teaching English online head on, because this article answers these 4 questions and more!
What you need to teach English online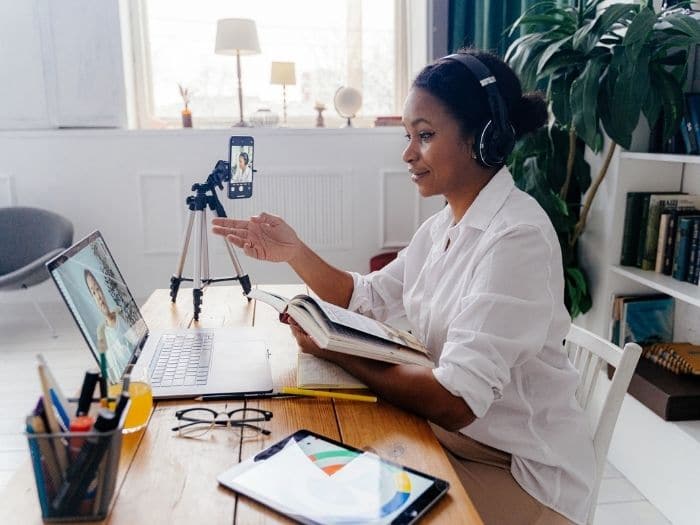 Is teaching possible without a degree?
One of the main questions people ask when considering teaching English online is, "do I need a degree?"
The short answer is, no!
As with most jobs, a relevant degree, or sometimes even any degree at all, can make you stand out as a more desirable candidate when applying.
However, it is not a requirement for many online English teaching jobs.
Get TEFL Certified
While teaching without a degree is possible, a TEFL (Teaching English as a Foreign Language) certificate is usually required. Making sure you go with a reputable accredited provider is essential.
Cheaper options may seem tempting to save some cash, but they are often not accepted by many companies.
Do I need to speak another language?
It is very unlikely that you will need a second language to get a TEFL job.
Although some companies may see this as a bonus or want it, it isn't often needed.
In fact, many actively discourage teachers from speaking in their students' native language as it could have a negative impact on learning.
Do I have to be a native English speaker?
Unsurprisingly, the majority of TEFL jobs will require you to be a native English speaker.
Although there are some that will hire non-native speakers, provided you have the fluency level of a native speaker and can prove it.
What else is needed?
You will need to have a strong and stable WiFi connection. Many companies have a minimum download/upload speed requirement – usually around 10mbps.
Make sure you have a quiet location with a plain background to teach so your students aren't distracted by noise or things going on behind you.
Some companies may also require you to use a particular background or wear a uniform, such as iTutorGroup, so it's worth checking this in advance.
You will need a webcam and microphone – a good headset with a microphone is worth investing in for better sound quality.
How to find the right online English teaching job for you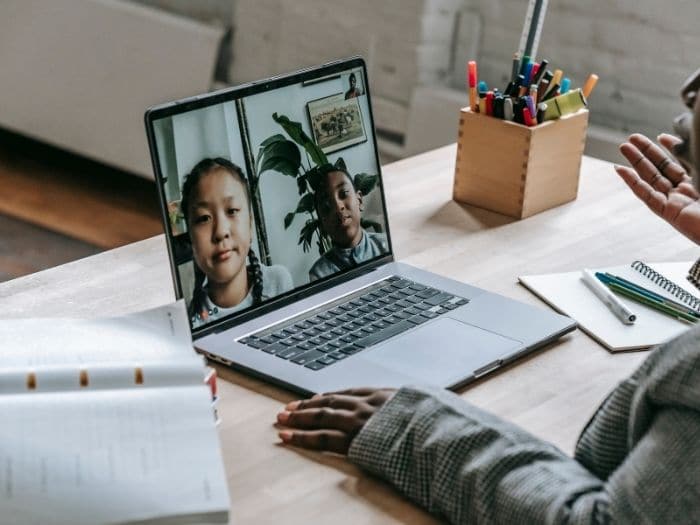 To decide which teaching platform to work for, try to think about what is important to you and what you want from the job.
Do you prefer working with children or adults?
Although a lot of TEFL platforms are aimed at students of all ages, some specifically target certain age groups.
If you strongly feel that you prefer working with a particular age group make sure you research how old the company's main customers are.
Can you only work specific hours?
Depending on their student's location/time zone you may find different platforms are more suitable for you.
There are tonnes of online TEFL companies all over the world. China is seven hours ahead of the UK, so popular times will be in the morning in the UK.
However, if you wish to work later in the day, go for companies based in Central or South America.
There are even lots of companies in Europe to choose from if you want to work in a closer time zone.
Full or part time
While most platforms have flexible hours, some platforms require a minimum amount of hours (often between 5-10 hours a week). So, if you don't want to work more than a couple of hours a week, they may not be for you.
If you're leaving the teaching profession and you're looking for full time work, some platforms will have a bigger client base and, therefore, more opportunities to work more hours.
There are other jobs for ex teachers which your gained skills very well.
If you find there aren't enough hours available on one platform, try working for a few companies (if your contract allows it) with students in different time zones.
This lets you stagger your lessons throughout the day based on their alternate peak times.
How to stand out from the crowd
Once you've thought about which companies you'd like to work for, you need to think about how you can stand out from the crowd when applying for online teaching positions.
Go the extra mile
If you have the time and money, try to do extra training courses, jobs, or volunteering roles that may help expand your skills.
Employers will admire your dedication to improving your teaching skills.
Shout about your skills
Think about your previous experience and be sure to highlight any relevant skills in your application.
Perhaps you often speak publicly or lead meetings at work, this would lend itself well to teaching group classes and commanding a room.
Or, if you have worked with children in any capacity, even if not directly teaching them, this can help you to stand out to companies with younger learners.
Even if your experience doesn't seem related, try to think of transferable skills.
For example, if you work in a more social job like bar work or hairdressing, you can highlight how this means you are good with new people – a vital skill for meeting and working with new students online.
Show your passion
Don't forget to really give a feel for who you are.
When teaching online it is even more important to be engaging than it is in person.
So you need to be able to connect with your pupils and understand their needs and interests.
Showing potential employers who you are and what makes you special will always make you stand out as a teacher.
How to nail the interview
Because you are going to be working remotely, the job interview will almost certainly take place online.
You need to think about how to prepare and make sure you get the job.
Dress to impress
As with any job interview, you should make sure you are well presented – first impressions count!
However, if the job you are going for is to be working with younger children, don't dress too formally.
Wear what you would if you got the job – something professional yet fun, without being distracting or inappropriate.
Act the part
As well as an interview, you may be required to take competency tests or do a practice lesson to check you're right for the role.
If you have to do a demonstration class, you will likely have to pretend you are teaching an actual student in a role-playing scenario.
Try to act how you would if you were really teaching and remember to smile and be enthusiastic.
They already think you have what it takes, so relax and be yourself!
Still not sure?
If you're not convinced that teaching English will suit you, there's no need to give up on the idea of making some extra cash working online.
You could always look at how to become a tutor for other subjects if teaching languages online isn't for you.
Luckily, there are loads of other online jobs available that anyone can do – so you're bound to find something perfect!
Or take a look at other side hustle ideas to boost your income.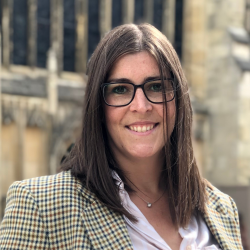 Latest posts by Naomi Willis
(see all)