Lidl Black Friday 2019 deals have been released. Check out what offers and bargains you can get from the budget supermarket this year.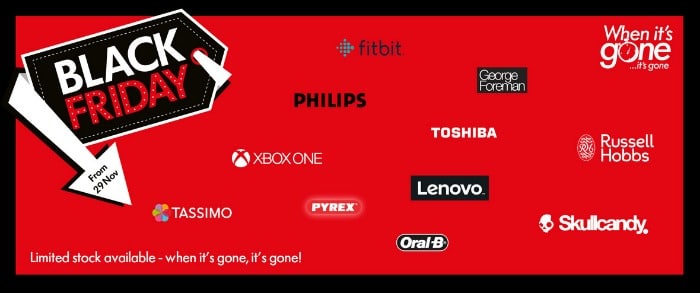 £10 BONUS OFFER: Earn easy cash by watching videos, playing games, and entering surveys.

Get a £10 sign up bonus when you join today.

Join Swagbucks here >>
Lidl runs like clockwork – we know in the middle of Lidl on a Thursday and Sunday there will be more stuff that we don't need, yet all of a sudden wonder how we did without it.
However, it's all change for 2019.
Instead of a Thursday/Sunday deal, Lidl is holding a tech sale on Friday 29 November for Black Friday.
Lidl Black Friday 2019
There are some decent deals as part of Black Friday at Lidl, including discounts on brands like FitBit, Xbox, Tassimo, Oral B, and Skull Candy.
While some retailers drag things out for a week before and keep it going days after, Lidl is clear that when it's gone…it's gone.
They have limited stock available in stores and products will be available on a first-come, first-served basis.
In some stores, they may even use ticketed queuing!
I've also heard a few people who may get to stores early to start queuing!! Here's why…
Microsoft Xbox One S All Digital Edition with 3 Games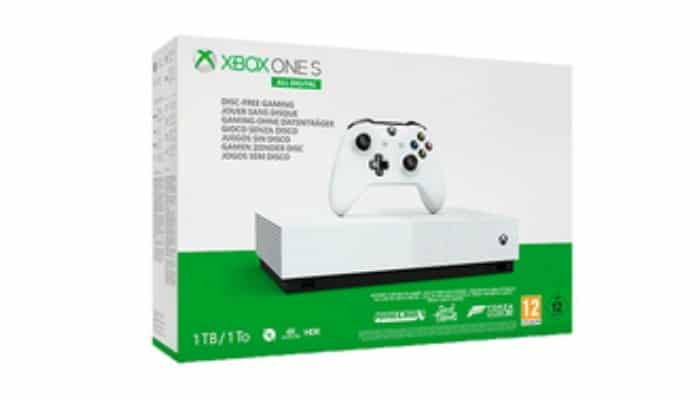 RRP: £199.99
Black Friday price: £129.00
Lidl's Xbox One S comes with Minecraft, Sea of Thieves and Forza Horizon 3. However, it's not discs – they are digital games.
For any future games you'll need to buy them through a Microsoft account online (you don't buy games in a store).
You can also use the console to stream 4K video on Netflix, Amazon, Microsoft Movies, TV or YouTube and listen to music with Spotify or Amazon Music.
You're able to buy one per customer.
How much is it elsewhere?
John Lewis is selling the console for £199 (but you get a two-year guarantee).
Prerelease Black Friday prices at Game show them selling an Xbox One S with two games for £284.
However, prices may change by 29th November.
Fitbit Inspire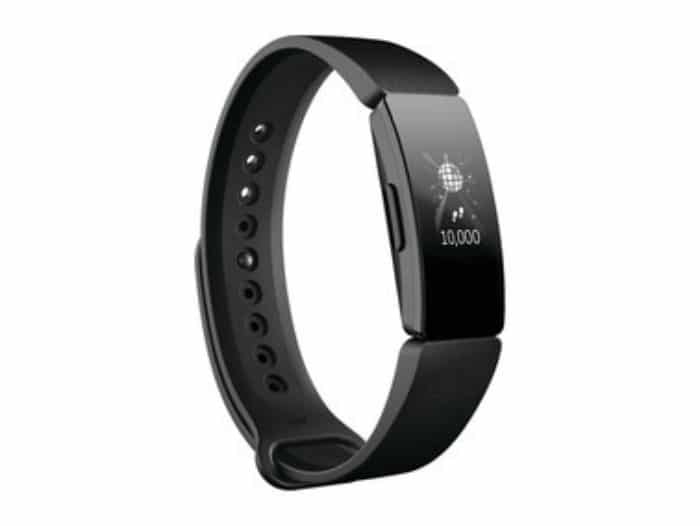 RRP: £69.99
Black Friday price: £49.99
The Fitbit watch tracks your activity, sleep and calories.
You can see on the screen how many steps you've taken, calories burned and how far you've been walking, but is swimproof too if you prefer swimming.
The battery lasts for five days between charges, and it has a two year warranty.
How much is it elsewhere?
Amazon has it on sale (check as pricing can change).
Be sure to check their Black Friday deals page as new deals are released daily. It's worth checking before you head to a Lidl store, just in case it comes down again.
Argos is selling the Fitbit for £89.99 still, although the price may come down for a Black Friday sale.
Toshiba 43″ Full HD Smart TV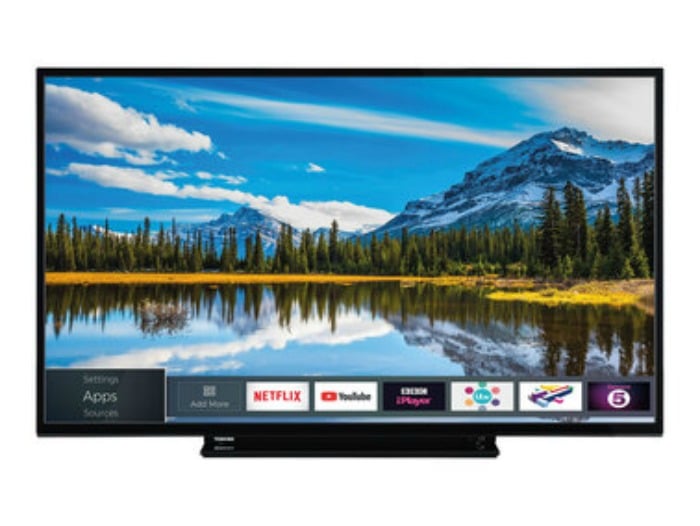 RRP: £329.99
Black Friday price: £199.00
The thing I find with TVs is that there are so many different models, each doing the same thing (is that just me?).
If you know you want to buy a TV, already have a budget in mind, then this is cheap for a 43″ TV that allows you to access apps such as Netflix and YouTube.
It's also compatible with Amazon's Alexa, has 3 HDMI ports and 2 USB ports.
For this TV, you're only able to buy one per customer. There are also other TVs in the sale.
How much is it elsewhere?
John Lewis is selling the same model for the same price of £199.
It's better to buy the TV from John Lewis in this instance as it comes with their five year guarantee, rather than the standard two year guarantee with Lidl.
Lenovo Tab E10 Tablet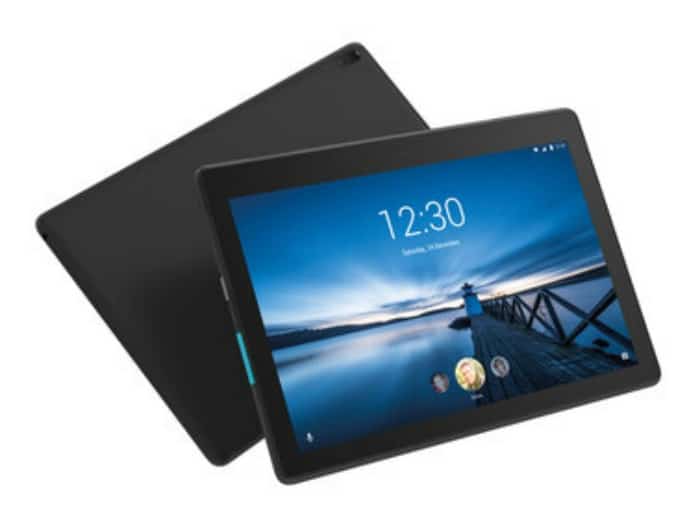 RRP: £110
Black Friday price: £89.99
This tablet may be just what you're after for the whole family. You're able to set up multiple user accounts, meaning each person gets their own profile, settings and social media accounts set up.
There is also a parent block to stop inappropriate content.
Due to the deal price, they are only allowing one tablet per customer.
How much is it elsewhere?
Argos is selling them at the higher price of £79.99 (but check if the price changes before Black Friday).
They are priced far, far higher on Amazon!
Beko SteamXtra Steam Generator Iron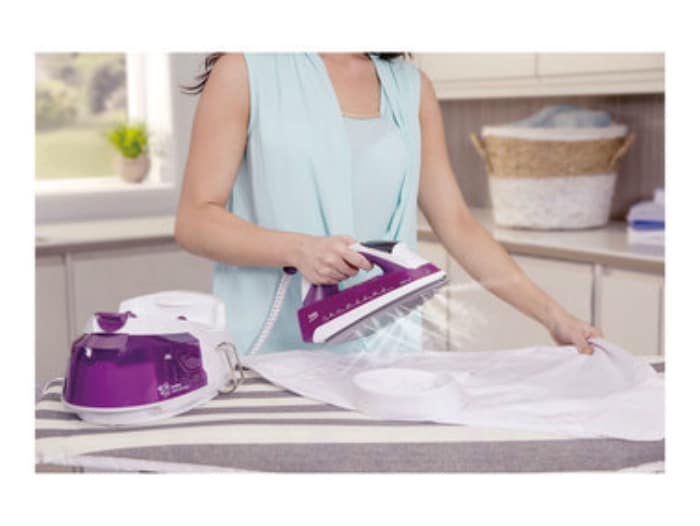 RRP: £99.99
Black Friday price: £29.99
Could there be anything more adulty than getting excited about an iron?!
I always used to get a cheap one, but the wires broke after a few years. The more I iron as I've grown up, the more I realise it's better to spend a little more on a quality iron.
Considering this is in the sale price…I might see you in the queue outside Lidl on Black Friday!
How much is it elsewhere?
Everywhere I've looked is selling it for more.
AO are stocking it, and so is Amazon. They may bring their prices down before the sale day, but I think Lidl will be the best price.
:: Check out all the other Lidl deals.
Just because there are Black Friday deals on a Friday, it doesn't mean you'll miss out on other deals.
Lidl will still be offering a festive Flower Market sale on 28 November, and there will be Winter Gear on sale from Sunday 1 December 2019.
No idea all this sale stuff is about. Read up on what is Black Friday and how you can get a deal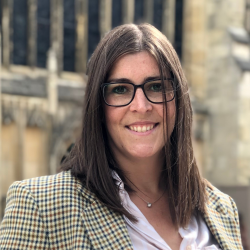 Latest posts by Naomi Willis
(see all)