After too much panic buying (please stop it), supermarkets have finally put in place limits on what we can buy online and in store.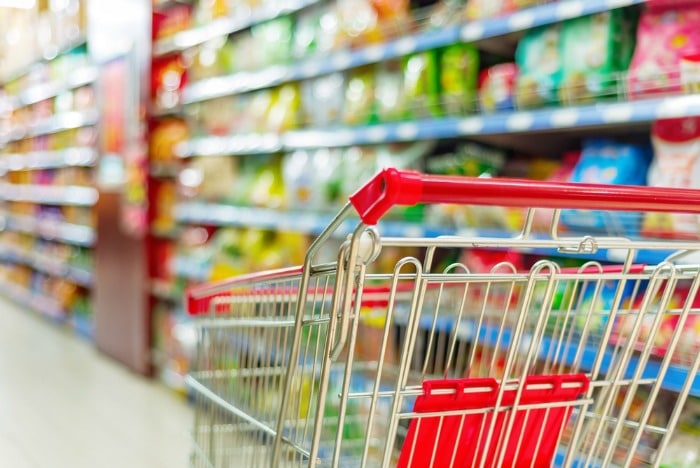 £10 BONUS OFFER: Earn easy cash by watching videos, playing games, and entering surveys.

Get a £10 sign up bonus when you join today.

Join Swagbucks here >>
Instead of seeing empty shelves, the limits the supermarkets have put in place will allow more people to get what they need.
Please don't be offended if people who work at the supermarket need to take items off you – they are only doing their job and making things fair for everyone.
Here's a summary of what the supermarkets are doing:
Tesco
Tesco is limiting people to three of each item across the whole supermarket.
There will be a limit of 2 items for toilet roll and paracetamol.
They are also stopping all multi-buy deals.
For any late-night, Express, Metro, Superstore, Express, or 24-hour stores, their hours are being cut.
This will allow staff the time to restock the shelves, without things flying off so quickly.
Tesco stores will close between 10 pm and 6 am.
Sainsbury's
You will be able to buy a maximum of three of any product.
But, for more popular items like toilet roll, soap and UHT milk, there will be a limit of two.
Sainsbury's has closed all cafes and fresh food counters.
The idea behind this is to free up space on their delivery lorries so more food stock can get into the supermarket. It will also mean that there is more warehouse room in each store.
Sainsbury's is limiting opening hours to customers over 70 and people with disabilities for the first hour of trading on Thursday. This will allow shoppers who are more vulnerable to shop without as much risk.
The stores will be open one hour later for all other shoppers.
If you want to do Click and Collect with Sainsbury's there will be more slots opening up soon, with priority given to older and more vulnerable people.
Asda
Asda is limiting products both online and in store to three per person.
There is a limit of two items for hand sanitizers, cleaning products and baby formula.
Asda will be temporarily closing their 24-hour stores at 10 pm and they will reopen at 6 am.
This will give the supermarket time to restock shelves and clean.
Asda has closed its cafes and fish and meat fresh food counters.
Iceland
The frozen food supermarket is limiting some items to four per person on things like cleaning products.
Iceland introduced a 2-hour slot for elderly customers to shop in the morning, but it's not sure if this will be every day.
Iceland has confirmed to us that there are no online delivery slots for the next 7 days (as of 18 March 2020).
Co-op
The Co-op has limited purchases of toilet roll, kitchen roll, hand gel and soap.
While other supermarkets may take up to two weeks to get a booking slot, you could try to get a Co-op delivery through Deliveroo.
Click here to get £10 credit to spread across your next orders with Deliveroo.
Also, some Co-op stores offer direct online delivery.
Morrisons
They are limiting bleach to 6 per person, but there is no block on all products.
Elderly shoppers will have an hour without anyone else from 9-10 am to shop.
Morrisons is recruiting 3,500 new members of staff to help with the extra demand.
Waitrose
Waitrose has limited some of the items online that are most in-demand.
There are limits on anti-bac soap and wipes, as well as bleach at 4 pr person.
Some 1,200+ people who work at John Lewis (their sister store) are going to start working at Waitrose to help with the extra workload.
Ocado
Ocado is limiting shoppers to 2 packs of toilet roll, two anti-bac and three bottles of Calpol.
If you're shopping with Ocado, there is usually a two-hour wait before you can start shopping. So, get the kettle on!
The app has also been removed from the app store.
Amazon
You can stock up your store cupboard and get cleaning products at Amazon Pantry.
If you order 4 eligible items then you get free delivery too.
Aldi
Aldi has limited purchases to 4 per person.
But, depending on the store some have limited items to one per person (like toilet roll).
Lidl
Lidl is carrying on as normal.
There are currently no restrictions.
Boots
Boots is limiting purchases on:
hand sanitizer
baby sterilising and anti-bac products
hand wash
cough and cold pain relief
kid's medicine
thermometers
tissues
wipes
There are other options
These are just the big supermarkets.
Yes, it can be convenient to go to one shop and get everything, but times they are a changin.
Buy local
Don't forget to contact your local butcher, then dig out your yellow pages and find your greengrocer.
Also, have a Google for your local health food shop or eco store.
Many of our local retailers have started to offer delivery to people in their communities.
You can get fresh meat, fish, vegetables, fruit and cleaning goods straight to your door.
Support local.
Also, check your local corner shop.
They seem to be able to restock a lot quicker, so may well have what you need.
Don't panic buy
As a reminder, THERE IS NO NEED TO PANIC BUY.
You do not need to hoard food.
There is plenty for everyone if everyone buys a normal amount.
The supply chain just needs time to get stock back on shelves and people need to shop as they usually would.
If you need food and are not able to leave your home, look to join a local Facebook group who are offering support.
Please do take care and stay safe.
:: Come and join thousands of other savvy shoppers in the Reduce Your Supermarket Spend Facebook community to find out tips and tricks to save money on your food shop.
Enjoy this post? Why not also sign up to receive our newsletter.
We send out all the best money saving news and tips from the site and as an added
bonus you'll get an exclusive £16 cashback from Quidco (new members only)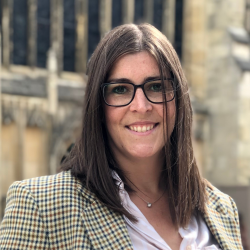 Latest posts by Naomi Willis
(see all)