Ever wanted to make butter from home? It's really easy!
Making butter at home is not something I had ever really thought about doing, but it is something I have done before.
When I was in Year 2 at school (about 8 years old) I used to get milk in a little glass bottle – anyone else remember that? My favourite part of drinking my milk was sipping the little bit of cream off the top.
This one day the teacher asked us all to give up our cream and add it to a glass jar. Begrudgingly I gave her my cream and we all spent what felt like all day – 5 minutes at a time each – shaking this glass jar until finally we got butter.
We got to have toast in the afternoon along with our freshly made butter. It was delicious!
As it was a bit different from the norm, I remember that day still. However, I never really thought about doing it again, until recently.
Yellow sticker cream
Swinging by my local shop I saw they had reduced the price of a pot of double cream.
We didn't have any use for double cream that evening so I was going to leave it, but then thought back to how to make butter and I wanted to give it a go.
How to make butter quickly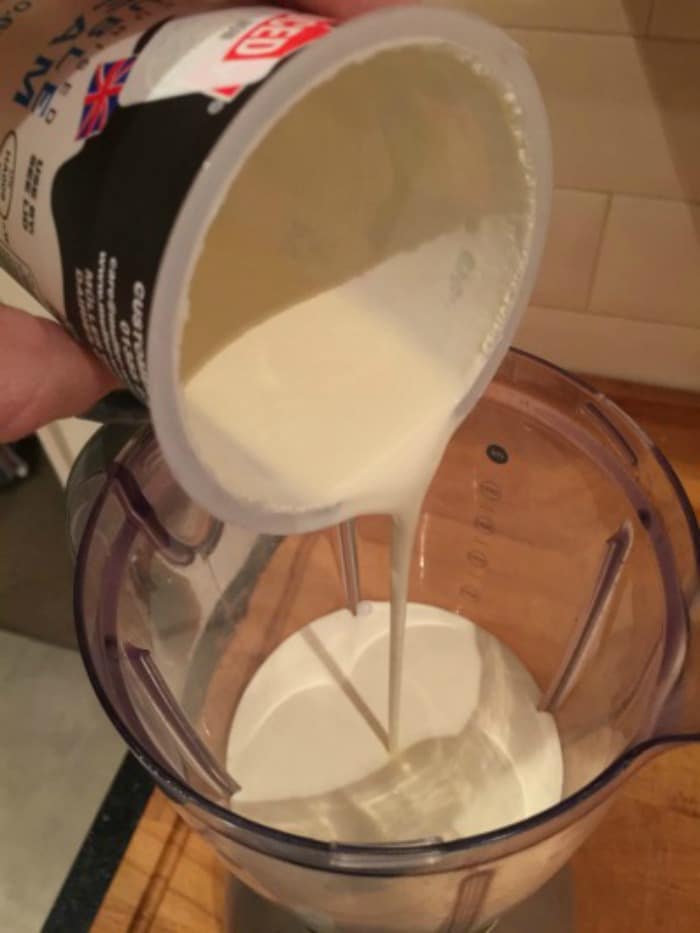 Very simply:
tip the double cream into a blender
pop the lid on top
and turn it on.
That's really it!
After a few minutes, the cream will get really thick and after 5 minutes you can see the butter coming away and leaving a butter cream.
That's not quite the end of the process.
You then need to pour the butter cream off the butter and wash your new butter. You need to wash out any excess butter milk.
Add very cold water to the blender and blitz again for 10 seconds or so then pour away that water.
Do this around 10 times and the water will get clearer each time. This makes sure that any excess butter cream is taken out of the butter. If you leave the butter milk in the butter it will turn sour and ruin within a day.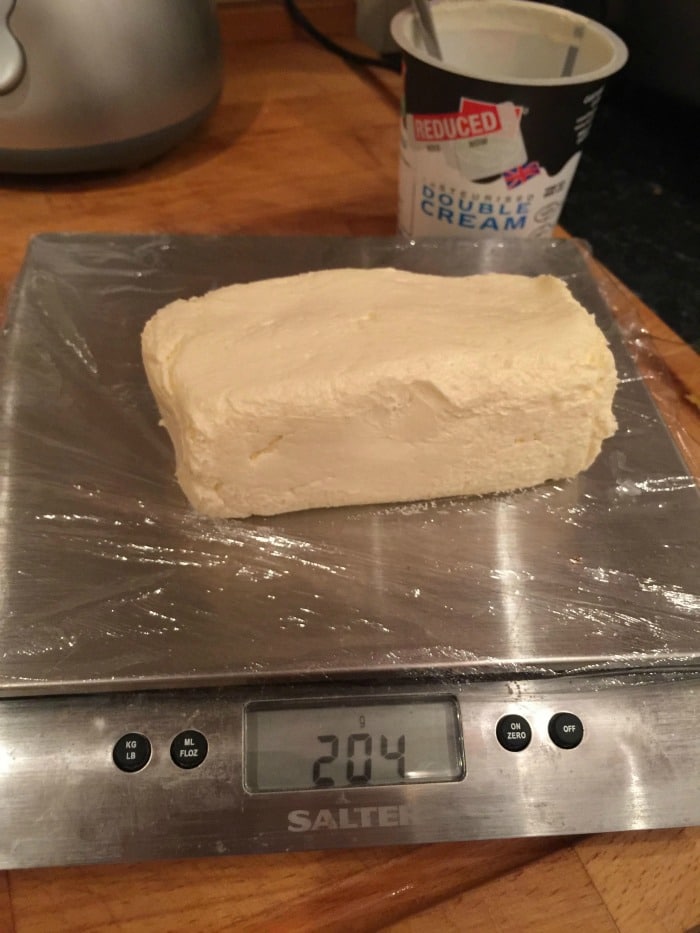 It's then time to shape your homemade butter which will let a little more of the water escape. Try using the back of a spoon and squashing it a little. Then either add to a small jar, or shape into a roll or even a traditional cuboid.
Homemade butter
So, what started as 300ml of double cream turned into 204 grams of fresh homemade butter and 400ml of butter milk/strained water.
Half of our new butter has made it to the fridge to be used on toast for breakfast and the rest has gone in the freezer to be used at a later date.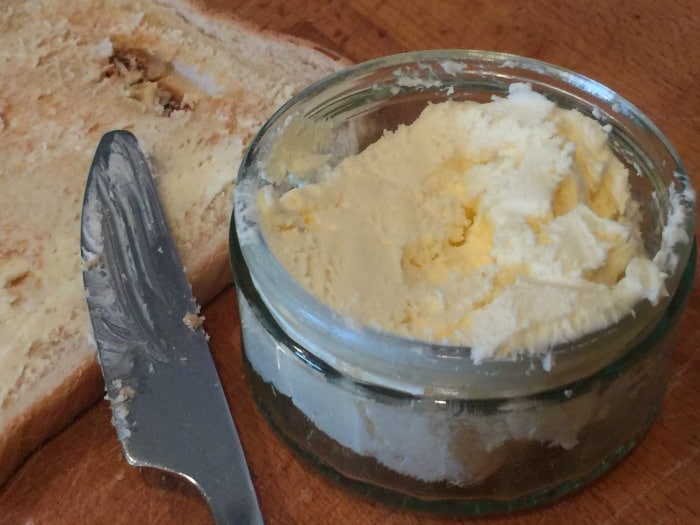 All in all, it took less than 10 minutes to make butter. Plus, as it was a reduced pot, it works out cheaper than buying butter from the supermarket.
If you come across any reduced, yellow sticker cream or you have some double cream in the fridge that's about to go off don't waste it; make your own butter at home and reduce food waste.
What to do with butter milk?
While everyone knows what to do with butter, what should you do with the leftover butter milk?
Instead of tipping it down the sink, there are some other frugal uses for it.
An obvious winner is fluffy buttermilk pancakes, but you could also use it to make smoothies, custard or add into mash potato or use it as a marinade for chicken.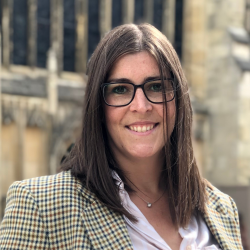 Latest posts by Naomi Willis
(see all)