Instead of throwing away unwanted, leftover or out of date food, follow these easy tips to help reduce your food waste and save some cash in the process.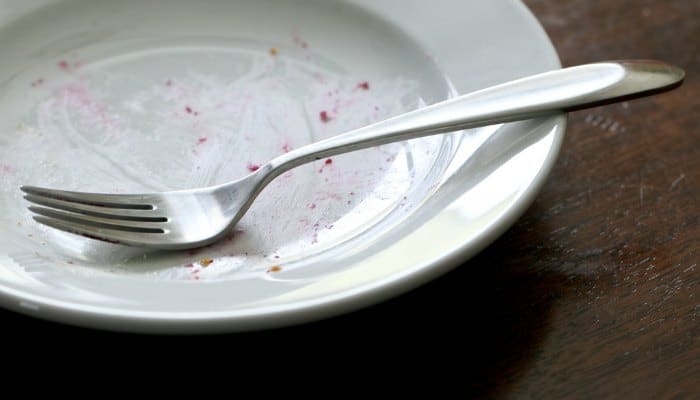 This site contains affiliate links. We may receive a commission for purchases made through these links.
[Learn more]
Did you know that according to LoveFoodHateWaste.com us Britons throw away 7 million tonnes of food and drink each and every year. To put it into a bit more context that amounts to £15.5bn!
Whether it's down to bad planning, sheer laziness or bad food management, that amount of waste is not only hitting our pockets but it's not really helping the environment either.
There are (simple) things that you can start doing though that will stop you wasting food instantly and keep a few more pounds in your pocket.
Menu plan
Decide what meals you want to eat for breakfast, lunch and dinner and then buy food around that. Having a plan and list in place instead of just putting items in the trolley will prevent you from overspending and wasting went off food.
Best before vs use by
Knowing the difference between use by and best buy may save lots of food being thrown out unnecessarily. Use by means you have to use it by the date printed or it may make you ill. Best before means that you can still eat it after the date but it may start to lose flavour – it won't harm you if you eat it (as long as you don't wait for years to eat it!).
First in first out
When unpacking groceries, move older products to the front of the fridge or freezer and put the newer items in the back. This way, you will more likely use up the older items before they go off and waste.
Buy frozen
One way of preventing food waste is to buy more frozen food. From vegetables, meat and fruit; buying frozen will allow the food to last much longer and you won't have to keep an eye on the dates as you would with fresh.
Although some people may prefer fresh products, for us frozen food have been a godsend. They're cheaper and just as good for you.
Serve up the right portions
When cooking I quite often add "one for luck" and pop another splash of something or other into the pan. When it comes to adding another potato to our mash, or a carrot to the vegetables, we can quite often have too much (we do use it for leftovers though). Instead, you could use a portion planner to make sure you are making the right amount and not overeating too.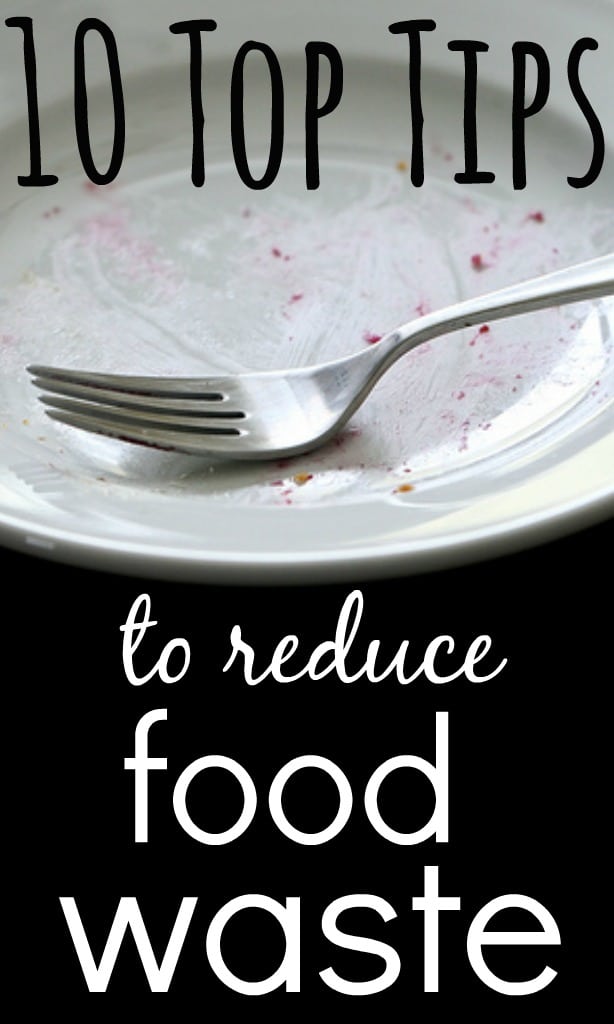 Leftovers for lunch
My kids are terrible for leaving food on their plates. We don't waste it though but instead pop the leftovers into a Tupperware pot and keep it for lunch the next day. You could even take it to work if you have the facility to reheat it.
Have a use-it-up meal day
One day a week, instead of cooking a meal with new items, hunt around the cupboards and fridge for leftovers and make use of food that might otherwise get overlooked.
Two of my favourite dishes I make with leftovers are tasty banana bread and warming bottom of the fridge soup.
Make more than you need
If you've bought the same meat on a 3 for £10 offer and don't want to eat the same thing a few days in a row then batch cook. Double up on all your ingredients and, once cooked, store the other portions away in the freezer to eat at a different time.
Store food correctly
If you leave cereal open in the box it will likely go stale quicker. Try popping it into an airtight container and it will keep fresher for longer.
Same for things like bread. If you like bread but aren't going to get through a whole loaf in a few days then take out what you'll use and store the rest in the freezer, only taking out what you actually need to eat.
There's an app for that
If you've got no other choice to save it yourself, you could pass your food onto others using the community food sharing app Olio.
For other tips of saving money check out these posts:
Top 10 Tips to Save Money in the Kitchen
Latest posts by Ricky Willis
(see all)