If you're short on cash or just need to have a clear out of old books, CDs, DVDs and games then you should use Ziffit to sell your used books and tech online for pure hard cash!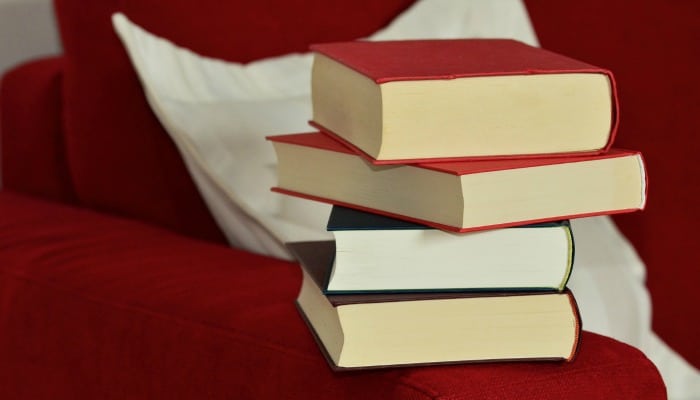 £10 BONUS OFFER: Earn easy cash by watching videos, playing games, and entering surveys.

Get a £10 sign up bonus when you join today.

Join Swagbucks here >>
There's always a reason to need to get your hands on some cash. Whether you need a part for your car, funds for a kid's party or enough for a weekend getaway break, you don't always want to add to your credit card debt, knowing you'll be paying interest on it for months ahead.
You probably have some stuff you could sell, but it takes time and can be a lot of hassle. Fortunately, there's a website business that makes this task easy for you.
Ziffit.com takes away your difficulties when you need to raise money quickly, so you don't have to ask a payday lender or your bank for funds. This company has devised a great site to help you sell books, CDs, DVDs and games online – and you'll see their real value, whatever you enthusiastically guessed beforehand, in an instant.
Get technology to work for you
Modern technology is on hand to help you out. Here are your four different things you're no doubt got laying around your home, waiting to earn you money.
You used to read books, but now use your Kindle to hold a thousand or more novels in the palm of your hand.
You used to buy CDs, but now download MP3s to your mobile, tablet and car, or just watch playlists on YouTube. You probably stream music so you can listen to the tracks you like and not have to endure songs on an album that you skipped whenever you could.
Those old DVDs and even Blu-rays  have been replaced by downloads, Netflix and Amazon Prime. You can watch what you want, almost wherever you can get a Wi-Fi signal or download them for anytime.
You probably play your games from an app on your mobile. Remember when you went out and bought a cartridge for your games machine? Nintendo 64 anyone?!  :-D
Despite what feels like the majority of people moving to modern technology, some people still prefer the feel of a book where they can turn the pages, mess with the CD tracks on their hi-fi, check out the scene selection and extras on a DVD or sit back in the games room with the old console, stopping everyone else watching the Premier League on the big screen.
When you look through your collection of books, CDs, DVDs and games, you may be surprised at how many you have and probably wonder at their value. Modern technology helps you answer those questions in seconds and this is where Ziffit comes in.
Once upon a time, the first place I'd turn to sell my stuff was eBay and although I still love them deep down, I'm having less and less luck selling older items on. There is no interest anymore. Luckily, Ziffit really want my stuff so I'm quids in.
---
Ziffit voucher code
HOLD ON!!
Don't run over to the site straightway as I've got a Ziffit voucher code to get you an 10% extra for your items when you download the Ziffit app!
Use the voucher code APP10 to make even more money.
---
How Ziffit works
It's a very simple and easy process to sell your stuff for cash. There are just a few steps to get money straight into your bank account:

Find the barcode
Everyone knows what a barcode looks like. Whether on a computer, laptop or from their app, just go to Ziffit and you'll see a large yellow bar across the middle of the screen, asking you to enter the barcode. Just copy the number from the goods you wish to sell and click on the big blue button to get their value.
In less than a second you will know exactly what your goods are worth.
Some of the items aren't going to sell for loads, but it's certainly more than you'll get if they sit there gathering dust.
To complete the trade and get your cash, you'll need to enter a minimum of 10 items, or get the trading value to £5.
Obviously, they only accepts original discs that play perfectly, together with covers and instructions that are still in good condition.
Books with an ISBN number must be complete, with their cover and free from heavy damage. If ever you've doodled inside a book, leave that on your shelf as they won't take it.
Eventually, Ziffit.com are going to be selling your goods on and they may turn down an item from your list if they already have too many copies of the same title in stock.
Pack and send your goods
Once you're happy with the valuations offered to you, complete the deal online. Done!!
They offer you advice about how to pack your items, and you get to choose whether you want a FREE courier to pick up from your address or if you want to use the drop-off service using Collect+.
There are Collect+ stores all over the UK to make a free drop-off, as long as your parcel weighs less than 15 kg.
Get paid
So you've put your barcodes in, sent off your parcel to Ziffit and then you get paid – it's really that easy!!
Providing your items are good and you haven't exaggerated their condition, you can choose to receive your cash direct to your bank account, PayPal account or they can send you a cheque if you still know how to use one.
And that's it!
Related post: How to Get the Most Out of Facebook Marketplace
Go mobile
By downloading the Ziffit app, it can actually work out easier than the web version. It's available with Apple app store or or Google play via Android and you can speed up the process of turning your clutter into cash.
Instead of having to type in the barcode, you can scan it instead, saving you time as well as making you money!
Being realistic
You may not become an overnight millionaire, but raising £50-£500 might be relatively easy if you have a mixed collection of these four key items that you no longer use.
Be smart; check your stuff that you don't need any more and have the cash to spend in just a few days.
So what are you waiting for? Dig out those unused books, films and games to start making money with Ziffit today!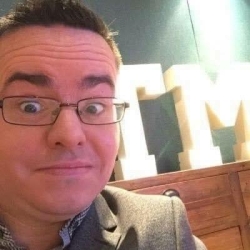 Latest posts by Ricky Willis
(see all)