Instead of panic borrowing and turning to payday loans, there are loads of alternatives you can use that won't see you stung by extremely high interest.
£10 BONUS OFFER: Earn easy cash by watching videos, playing games, and entering surveys.

Get a £10 sign up bonus when you join today.

Join Swagbucks here >>
When you're in a financial pickle, turning to a payday loan can seem like such an easy thing to do. It gets you out of a rut at a difficult time when you have no money but, in desperation, you may not look at how much the interest payments will really cost you and you might not even care!
I have been caught up in a dreadful cycle of payday loans. At first I took one out to just pay for food until payday. Then, as the huge interest payment took a big chunk out of next month's money, I had to get another. Then the next month we were even shorter.
The longer we were customers, and paid the money back on time, the payday loan company "rewarded" us by increasing the amount we could borrow, giving us an even bigger hole to fall into. This went on for around 10 months until we really had nothing left at all.
I know the whole thing was our fault; we didn't budget properly to begin with, we had no savings for when things went wrong but we felt like we had nowhere else to turn.
We haven't been in a position where we felt the need (or pressure) to take out a payday loan for over two years. We manage our finances well and plan for unexpected costs. Sadly, this isn't the case for millions of others who are either in a financial rut or in that cycle of debt that we were.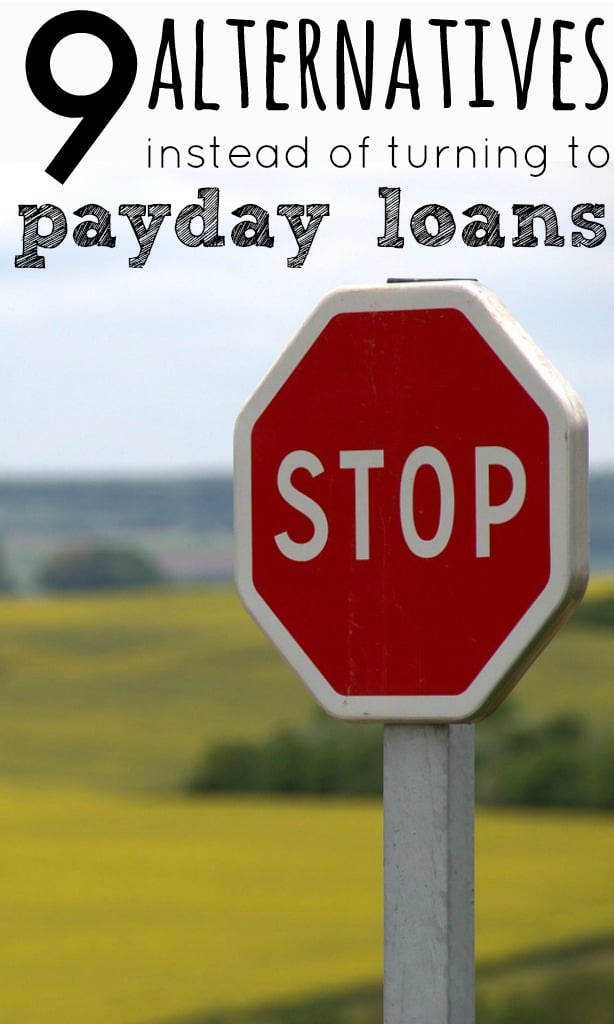 The thing is, there are alternatives to these high interest rogues.
Instead of panic borrowing and opting for solutions with extortionately high interest rates, there are other options. Really do think long and had before you enter into any type of credit agreement as it could really harm you financially – both in terms of your credit rating, and how you manage to make it to payday next month.
Please do speak to someone who can give you free impartial debt advice before making a decision that will lead you into debt, or if you are already facing financial troubles.
Do not feel like you are doing this alone because you certainly aren't. Contact Stepchange (call free from a land line on 0800 138 1111 or go to their site and ask for a free callback) or National Debtline (call them for free from a land line on 0808 808 4000 or use their online web chat service).
Sell your stuff
If you're looking to make a bit of cash quickly selling some of your unwanted bits and pieces around the house could be just the option you need – without getting yourself into debt.
If you're after the cash in a hurry, selling on somewhere like eBay won't see a quick return (unless you're selling it locally) as you'll need to wait for the item to sell via auction and wait for someone to transfer the money to you.
Quicker options could be somewhere like Gumtree or using your local Facebook Facebay page. This won't necessarily guarantee you a sale but you should be able to get a fairer price for your item.
You could always try pawning your items but don't expect to get anywhere near the value. Pawnshops know you're most probably in desperate need and they will take advantage.
Cancel non-priority direct debits
Take a look at your bank account and work out what payments you have coming out in the near future.
You are not going to want to cancel your mortgage, rent, council tax, utility bills or debt repayments but, could you cancel a gym membership or magazine subscription or something else that may not be a priority to keep your head above water financially?
Borrow from family and friends
Instead of turning to credit to get you out of a jam, consider asking for a loan from your friends and family. If you are having on-going money troubles they may be able to lend you some cash to help in the short term but it certainly isn't a long term fix.
You need to make sure that you work out how you are going to pay them back and that you are able to afford to do so. If you don't pay them back when you say it may affect how they pay their bills and if you don't pay them back at all it could seriously damage your friendship so don't take it lightly.
Use an authorised overdraft
If your bank account comes with the option to use an overdraft it may be the time to consider looking to use it or asking the bank for an extension. This is going to cost you and will be different depending on who you bank with but you could look to get charged anywhere up to 20% interest.
If you use your overdraft and go into your unauthorised overdraft you will get charged the next month – very heavily! The money will come out of your account and you will have no choice to cancel the payment. It will be expensive and can easily let you slip into recurring financial trouble. You could get trapped just as much as using a payday loan.
Borrow from a credit union
Consider applying to your local credit union for a loan at a much lower interest rate. Credit unions are not for profit organisations that allow members to both save and borrow money, protecting your deposit up to £85,000 with the Financial Services Compensation Scheme.
You can use this tool to help find your local credit union.
Use a credit card
If you've already got a credit card but have maxed it out, then you could ask if you could have an increase to your credit limit. Again, you will be charged interest but not as high as if you were to take out a payday loan.
If you can't pay back the full amount at the end of the month you will pay interest and it will take you a long time to clear off the debt.
Ask for a wage advance
If you are employed you could ask your HR department if they will give you an advance on your wages. You will either have to pay this back in a lump sum in your next pay packet or you could ask if they will allow you to pay it back over a few months.
In either way you probably won't have to pay any interest but they may ask for an administration fee to cover the bank transfer costs.
You can get a salary advance with some employers, which are run by different companies. You will need to pay a fee on this, and they can sometimes work out as expensive. They are also unregulated.
Apply for a budgeting loan
If you are in receipt of certain benefits, you may be eligible to apply for a budgeting loan to cover the costs of things like furniture, clothes, moving costs or hire purchase debts.
Or you may be able to claim for a budget advance to cover expenses that are irregular like an emergency expense.
Local welfare assistance scheme
If things are very bad and you can't manage day to day living expenses like food and bills then you could apply to a local welfare assistance scheme. Each scheme is different depending on where you are in the country and offer different things.
::
Being in dire financial difficulty is hard. It's horrible and a lot of the time it can feel like it's the end of the earth but there is help available without turning to a payday loan.
I promise you, you can get out of the trap of using payday loans (although not easy) and you can live without payday loans. It takes time and it takes hard work but it really is possible.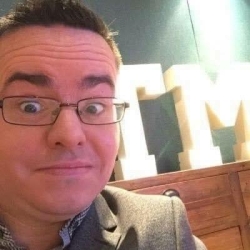 Latest posts by Ricky Willis
(see all)