It's no secret that buying and owning a car can be expensive. But with a bit of planning and some savvy spending, you can keep your car budget under control. Here are five steps to help you get started.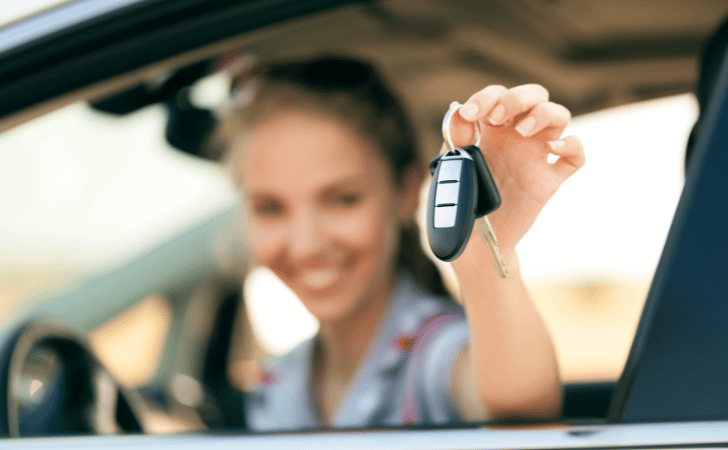 £10 BONUS OFFER: Earn easy cash by watching videos, playing games, and entering surveys.

Get a £10 sign up bonus when you join today.

Join Swagbucks here >>
Determine what factors will affect your budget. Beyond your ability to finance a car, you'll want to consider payments, reg check, legal requirements, fuel costs, insurance, and maintenance costs for your chosen vehicle. Your needs and wants can put a hamper on your budget.
Before we begin, consider purchasing an extended warranty for any car you choose. Like this Acura extended warranty, an extended warranty offers a financially responsible way to ensure your car's repairs don't break the bank. No matter which car you buy, this product is worth it.
Determine how much you can afford to spend on a car
Trying to figure out how much you can afford to spend on a car? There's much more to consider than just the purchase price, and you'll also need to factor in insurance, gas, and maintenance.
An excellent place to start is by making a budget. Sit down and figure out how much money you have each month and how much you need to spend on essential expenses like food, housing, and utilities. Then, you can start setting aside money for other things like savings and debt repayment.
Once you have a clear idea of your monthly cash flow, you'll better determine how much you can afford to spend on a car. And remember, it's always best to err on caution when it comes to big financial decisions. So if you're unsure whether you can swing it, it's probably best to wait until you're in a better financial position.
Research different cars to find one that fits your needs and your budget
When you're in the market for a new car, it's essential to research and find a vehicle that's a good fit for your needs and your budget. Consider things like fuel efficiency and safety features.
You might also want to think about features and amenities that are important to you, like a sunroof or heated seats. Once you've narrowed down your options, take some time to test drive each car on your list to see which one feels right for you. With a little effort, you're sure to find the perfect vehicle for you.
Get quotes from multiple dealerships or private sellers
Finding the right car at the right price can be a challenge. However, there are a few things you can do to help ensure that you get the best deal possible.
First, comparing prices from multiple dealerships or private sellers is essential. This will give you a good sense of the going rate for the type of car you're interested in.
Second, be sure to look for discounts from local dealerships. Many dealerships offer special deals or incentives to save money on your purchase.
Finally, discuss financing with your trusted financial institute. They may be able to provide you with a lower interest rate than what's available from the dealership, which can save you money over the life of your loan.
By following these tips, you can be confident that you're getting the best deal on your new car.
Test drive the car before making a purchase
Test driving a car is an essential step in the purchasing process, and it allows you to get a feel for how the car handles and an idea of its performance. Taking the car for a test drive before signing the dotted line will help you ensure it is the right car for you.
A third-party mechanic can also check over the car to ensure it is in good condition and will last a while without any immediate repairs. Suppose there are minor repairs that will need to be performed. In that case, you can use this information in your negotiations over price.
Once you have found the perfect car, work out a budget that includes all associated costs
After researching and finding the perfect car for your needs, it's essential to sit down and work out a budget that includes all associated costs. This may seem tedious, but it's necessary to avoid any financial surprises down the road.
In addition to the car's purchase price, you'll need to factor in ongoing costs such as insurance, fuel, and maintenance. If you're unsure where to start, plenty of online resources can help you calculate these costs.
Once you clearly understand the total cost of ownership, you can make an informed decision about whether the car is within your budget. By taking the time to do this upfront, you can save yourself a lot of money and stress in the long run.
Don't let current car trends ruin your budget
As anyone who's been in the automotive market for a while knows, trends come and go. Bigger isn't always better, and what was popular last year may not be so hot this year. That's why it's essential to think carefully before following any automotive trends. After all, your car is a significant investment, and you don't want to ruin your budget by jumping on the latest bandwagon.
Of course, that's not to say that you should never follow car trends. If you're in the market for a new car, it makes sense to consider the latest models. But even then, you should be careful not to overspend. Just because a vehicle is trendy doesn't mean it's worth more than its non-trendy counterparts. Ultimately, the best way to save money on a car is to buy what you need, not what's popular.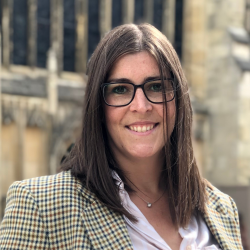 Latest posts by Naomi Willis
(see all)